Try new and amazing ways of preparing chicken legs with these 11 flavorful chicken leg recipes. You'll never be bored again.
11 Flavorful Chicken Leg Recipes You'll Be Dying To Try
A chicken leg a day keeps the doctor away right?
Well not exactly, but when they're marinated and tossed with garlic, hot sauce and more, why wouldn't you want to enjoy chicken legs every day? Thanks to their versatility, you can make them sweet and sour, spicy or fried, so you could get a taste of something different each time. Learn how to prepare some of the most flavorful chicken leg recipes you've ever seen.
1. Garlic and Paprika Chicken
If you love both garlic and spicy flavors, these chicken legs are just for you. Get it here.
2. Sticky Honey Soy Chicken Drumsticks
These finger lickin' good sticky honey soy chicken drumsticks are just something else! Here's the recipe.
3. Roasted Lemon Garlic Chicken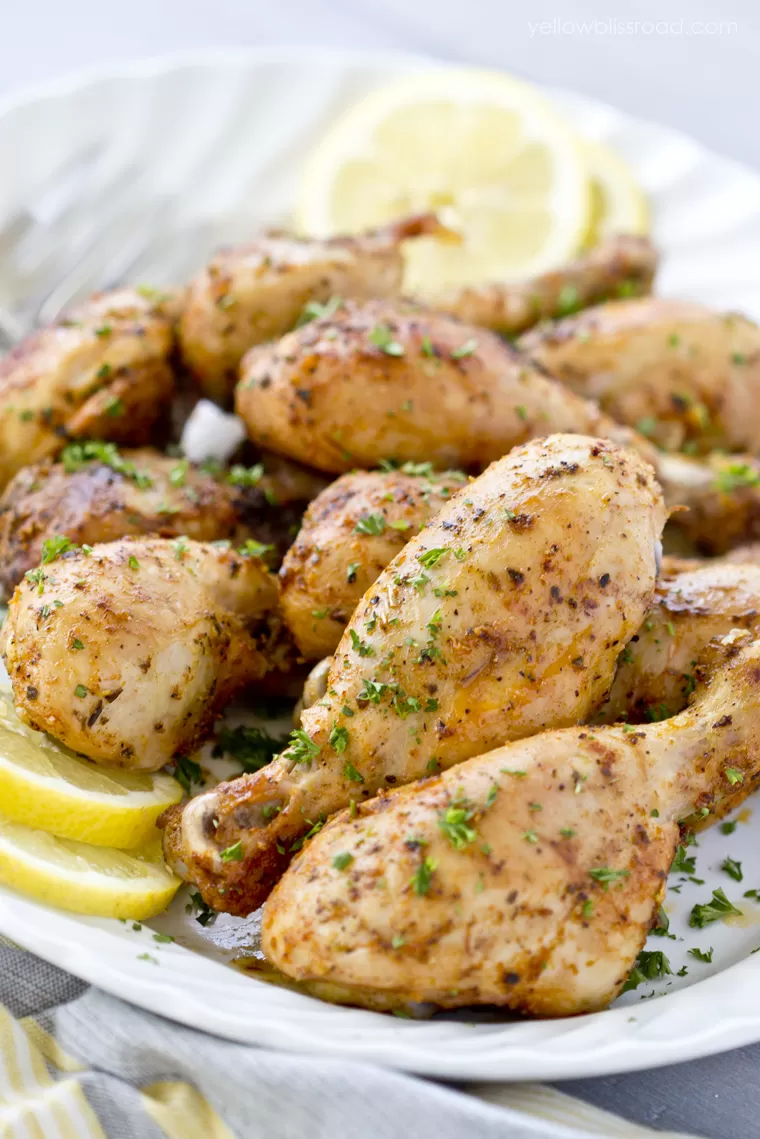 Zesty and savory chicken legs with a herb flavor perfect for tonight! Click here for the recipe.
4. Crispy Baked Honey Sriracha Chicken Drumsticks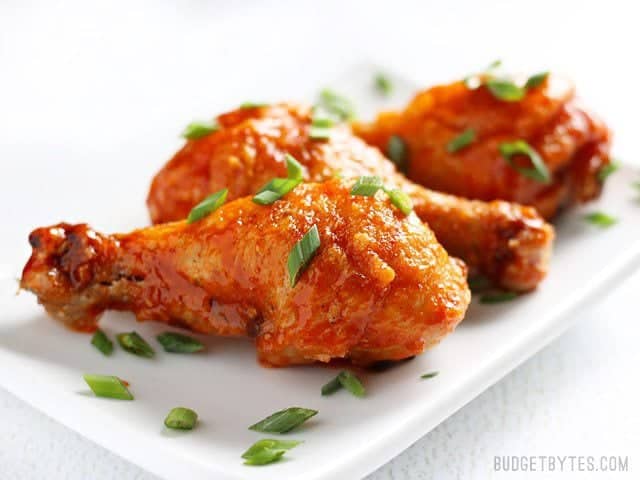 A simple drumsticks recipe that makes your life in the kitchen easier. Check it out here.
5. Gingered Balsamic & Date Glazed Chicken Legs
Dates make a healthy sweetener for these chicken legs. Get the recipe here.
6. Baked Buffalo Chicken Legs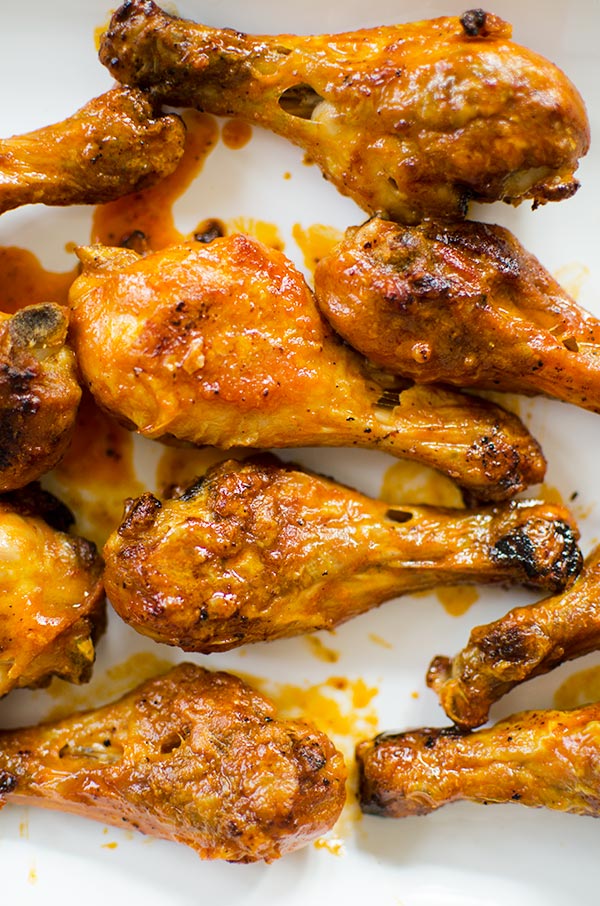 Take break from chicken buffalo wings and instead take a bite out of these chicken buffalo legs! Try it here.
7. Garlic Fried Chicken
It doesn't get much easier than this crispy fried chicken full of garlic flavor. Full recipe.
8. Jamaican Jerk Chicken Drumsticks
REAL Jamaican flavors! Find the recipe here.
9. Extra-Crispy Spicy Fried Chicken with Delta Sauce
Seriously one of the best fried chicken recipes you'll ever encounter. Check it out here.
10. Bacon-Wrapped Grilled Chicken Legs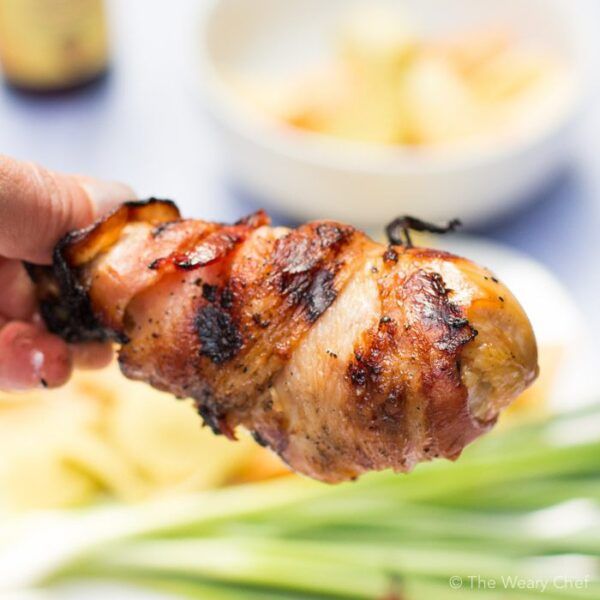 Anything wrapped in bacon is a yes. Full recipe.
11. Sweet Potato Chip Chicken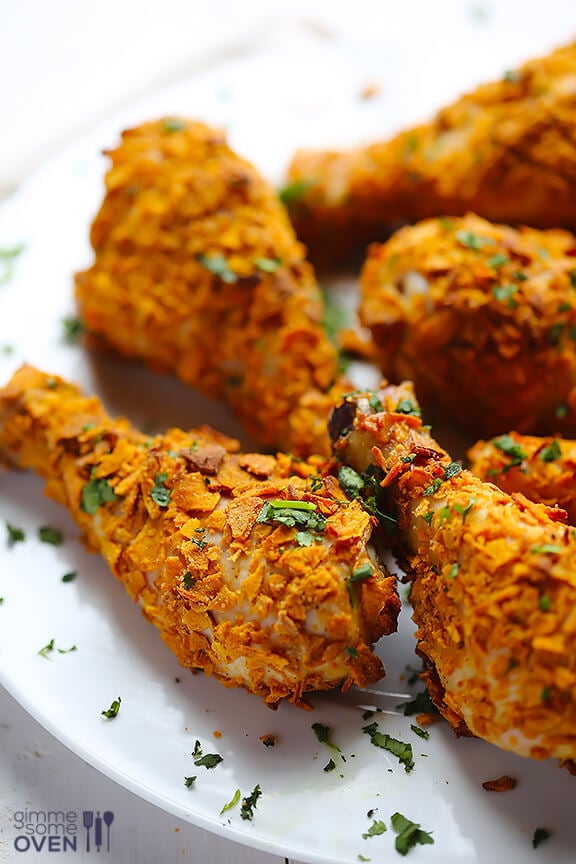 Whatever the occasion may be, this chicken recipe will become a family favorite! Get it here.
What do you think of these chicken leg recipes? Share your experience with us in the comment section below.
Related Posts: 
Don't forget to keep in touch, foodies!
Sign up for our newsletter here!
Also, make sure to follow us on social media too: