Instead of eating out, try these homemade chicken wings recipes at home, first! Whether you want crispy oven baked chicken wings or easy deep fried chicken wings, we have it here. Help yourself to a variety of homemade chicken wings recipes to try out for every day of the week…and then some!
Savory Chicken Wings Recipes You Just Have to Try!
1. Baked Brown Sugar Chicken Wings with Roasted Red Pepper Cream Sauce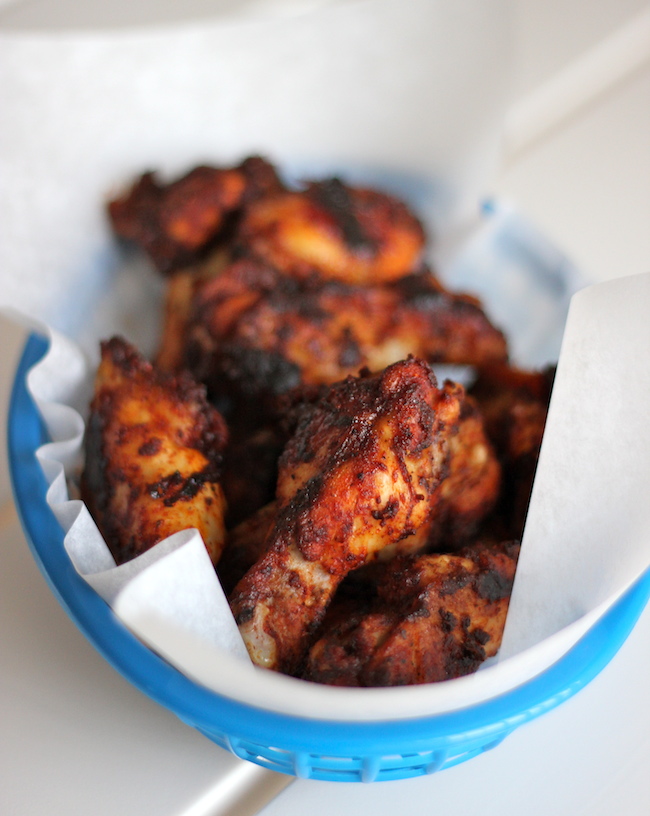 If you prefer it baked, you'll dig this brown sugar chicken wings recipe. Pair these brown sugar chicken wings with a delicious roasted red pepper cream sauce. They're definitely finger-licking good!
2. Salt & Vinegar Chicken Wings
A chicken wing recipe that tastes exactly like the chips you love…but a bit meatier. And healthier too, since they're baked, not fried.
3. Coca-Cola Baked Chicken Wings
Coca-Cola + chicken wings = delicious finger-licking goodness like you never had before! Try this crispy coca-cola baked chicken once and you'll want it again.
4. Hot Honey Mustard Wings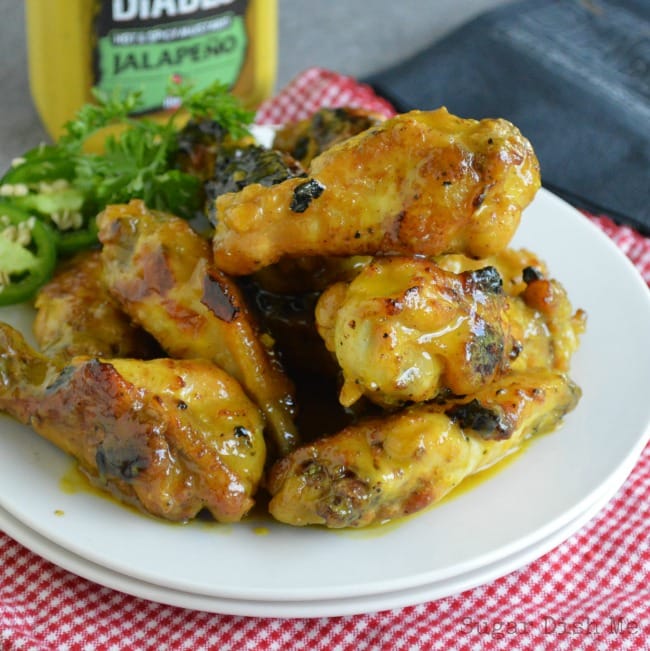 Crispy chicken wings grilled to perfection and then tossed in a sweet and spicy jalapeno honey mustard sauce. Grab the recipe here to try these delicious chicken wings now!
5. Smoked Buffalo Chicken Wings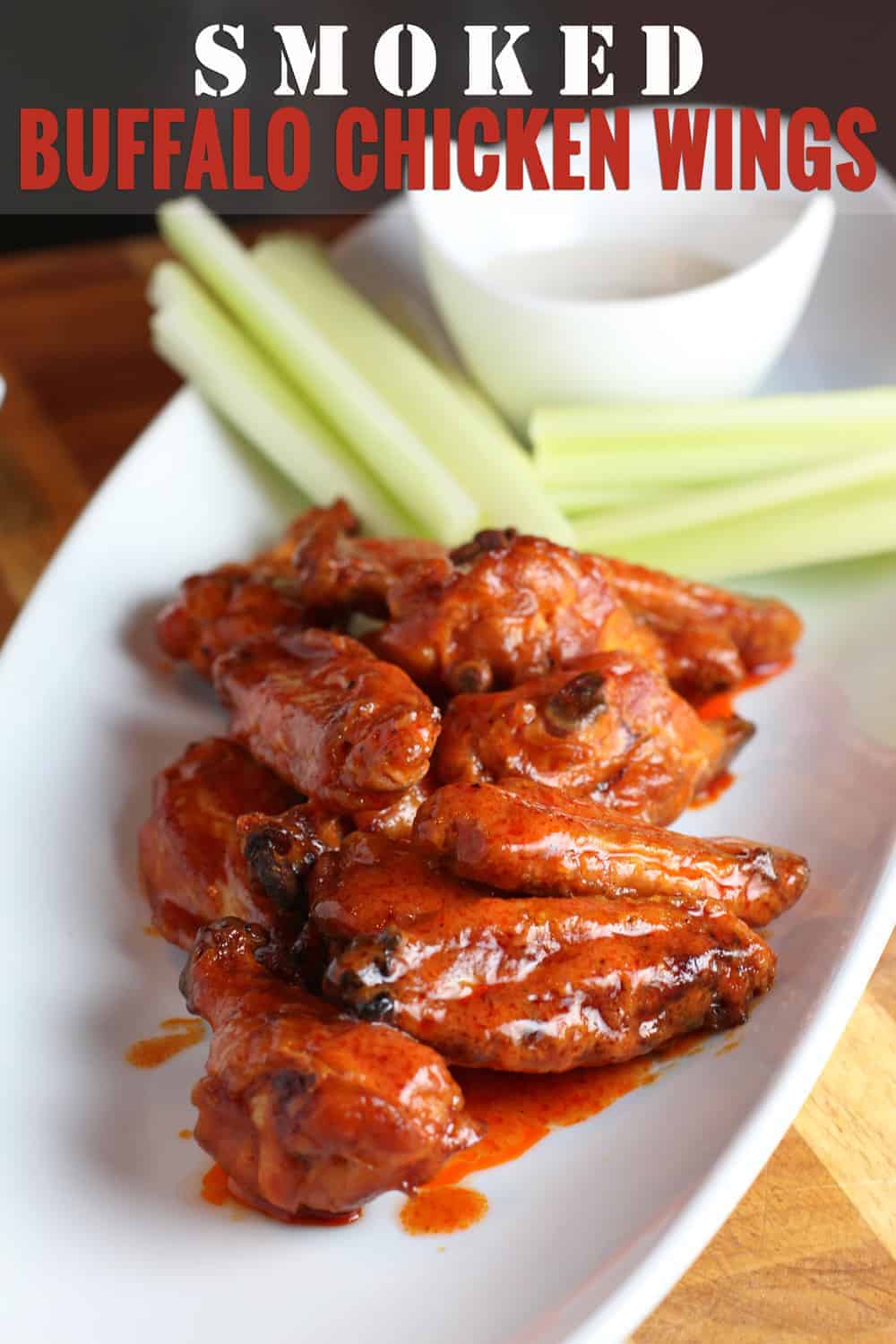 You will never eat buffalo chicken wings the same way again. These are the best, smoked buffalo chicken wings you will ever have!
Americans will eat 1.3 billion hot wings this weekend for #SB50. Admit it, you will be too. https://t.co/TYndeYKonJ pic.twitter.com/1jmKLstJGp

— Homemade Recipes (@BestHomeRecipes) February 5, 2016
6. Cilantro Lime And Yogurt Grilled Chicken Wings
A zesty and tangy chicken wings recipe that makes a perfect grilled summer treat for the whole family. Cilantro and lime with chicken wings couldn't be any more cool and summery.
7. Buffalo Honey Hot Wings and Traditional Buffalo Hot Wings
Just had these lip-smacking wings last night and holy…they're fantastic! Imagine crispy chicken wings smothered in sweet and spicy sauce and you'll head right to your fridge for the ingredients and get cooking.
8. Crispy Blackberry Honey Jalapeno Chicken Wings
Words are not enough to perfectly describe these crispy blackberry honey jalapeno chicken wings. They're just AWESOME!
9. Oven Baked Chicken Wings with Honey Garlic Sauce
Crispy oven baked chicken wings that make a great appetizer for a hungry crowd on game day! Or any day actually if you feel like it.
10. Crispy Baked Asian Chicken Wings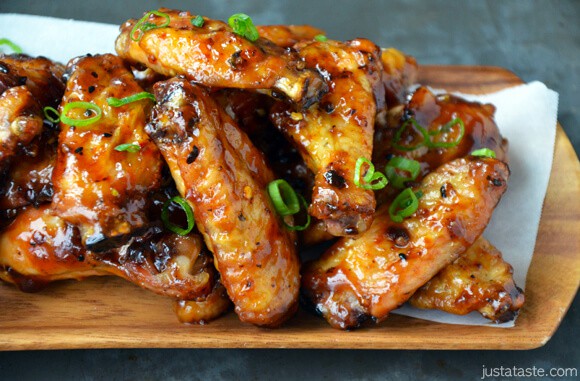 Give your chicken wings an Asian twist with Chinese 5-Spice or any other Asian spice blend. A tablespoon of Asian seasoning can make a whole lot of difference to a chicken wings recipe.
11. Crispy Baked Lemon Pepper Chicken Wings
Lemon pepper, my wings! They're zesty, flavorful, and classically delicious–just the way chicken wings are. Only, this recipe is so simple and easy with only 4 ingredients.
12. Old Bay Chicken Wings
Old Bay seasoning gives these chicken wings tangy and herby flavors that you will absolutely love. This classic and simple homemade chicken wings recipe works great with a delicious cocktail sauce for dipping.
Care for some authentic Chinese fried chicken wings? Then check out this video to learn how to make restaurant-style crispy Chinese chicken wings:
There you go, foodies! Good old chicken wings we just can't get enough of. Thanks to all of the flavors they come in, ranging from cilantro lime and lemon pepper to spicy buffalo and crispy blackberry honey jalapeno. Best of all, they're pretty simple to prepare; all you have to do is coat the wings and either bake, fry or grill them. So what are you waiting for? Let's get cooking some mean chicken wings!
What do you think of these chicken wings recipes? Which recipe are you planning to try? Share your experience with us in the comments section below.
Up Next: 19 Appetizing Side Dishes For Chicken You'll Love | Homemade Recipes
Don't forget to keep in touch, foodies!
Also, make sure to follow us on Facebook, Instagram, Pinterest, and Twitter!
Editor's Note – This post was originally published on April 20, 2016, and has been updated for quality and relevancy.