Revel in flavor with any one of these dozen chicken and bacon recipes. Chicken and bacon make pretty great buddies in the culinary world. There's just something about combining soft and juicy chicken with the crunchiness of crispy bacon that just makes each and every dish irresistible. You really can't go wrong with the two, whether you're making something for breakfast, lunch, and dinner—or even just as a snack. In honor of their glorious marriage, we've compiled a dozen of our favorite chicken and bacon meals.
12 Chicken And Bacon Recipes
1. Cheesy Chicken Bacon Broccoli Pasta
Nutritious broccoli combines with flavorful bacon and chicken in this dish. A pasta dish packed with savory goodness, thanks to perfectly seasoned chicken and crispy bacon. Check it out here.
2. Sweet and Spicy Sriracha Bacon Chicken Bites
Want something delicious to make with chicken breast fillets? Though cute and small, these bites are big in flavor and spices that will totally blow you away! Full recipe.
3. Chicken Bacon Garlic Alfredo Roll Ups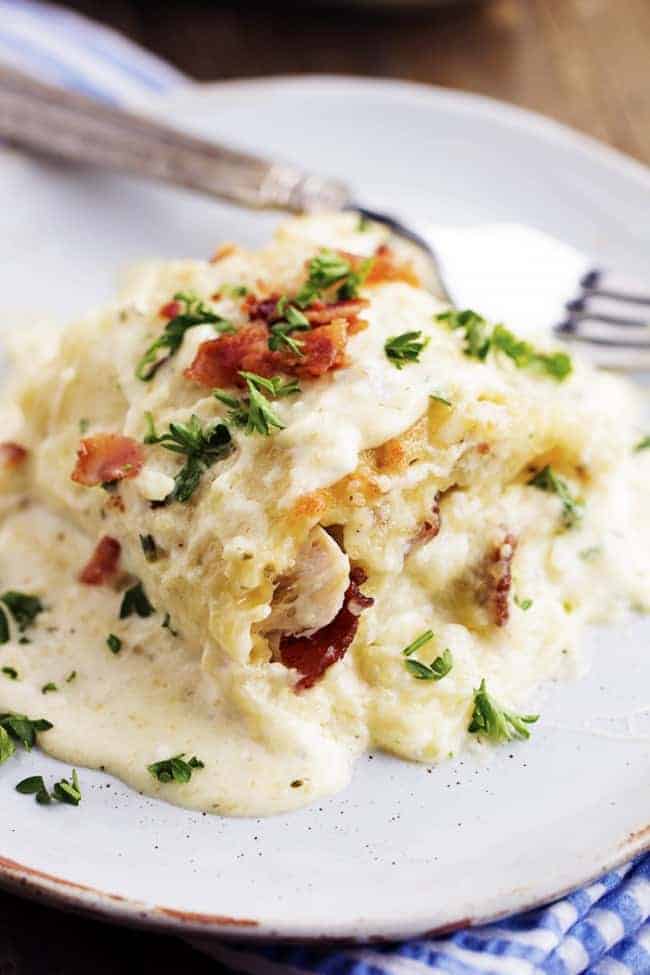 These alfredo rollups have one of the best sauce you'll ever taste. Enjoy these cheesy chicken and bacon roll-ups smeared with a rich and creamy garlic alfredo sauce. Get the recipe here.
4. Bacon Wrapped Guacamole Stuffed Chicken
Wrapping chicken with bacon is already a sight to behold. This bacon wrapped recipe is tasty whether grilled or pan-fried. Bacon. Creamy guacamole. Chicken. Grilled to perfection. Need I say more? Here's the recipe.
5. Chicken Bacon Ranch Casserole
[instagram url=https://www.instagram.com/p/BBGSj0xHTcB/ hidecaption=true width=625]
A delicious comfort food with lots of Ranch chicken, homemade alfredo sauce, and bacon. This chicken casserole is baked to goodness you'll keep coming back for more. Grab the recipe here.
6. Chicken-Bacon Bundles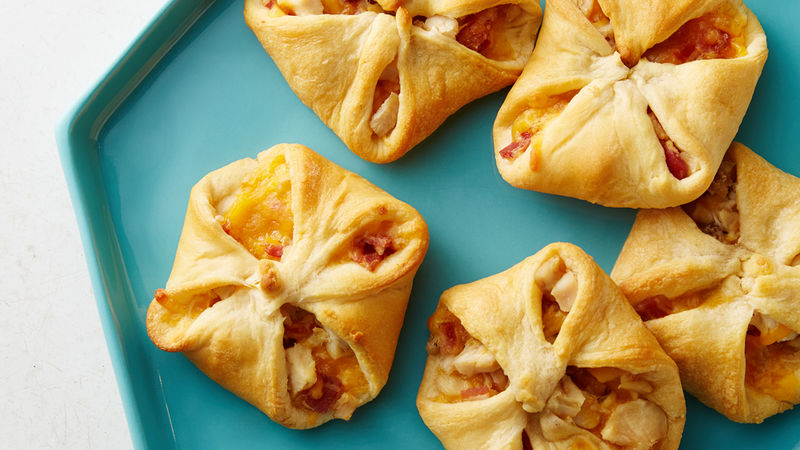 Leftover cooked chicken will make its way in the menu with these bundles. You can wrap up these chicken, bacon and cheese bundles in just 15-30 minutes for a quick snack or dinner. Here's the recipe.
7. Gluten-Free Chicken Alfredo Flatbread with Bacon
Care for a healthy flatbread recipe? How can you be so satisfied with a meal that is freakin' healthy and gluten-free?! With this recipe, you can! Check it out here.
8. Grilled Honey BBQ Bacon Chicken Kabobs
This quick and easy meal is loaded with flavors everyone will surely enjoy. A very easy chicken and bacon kabob recipe you definitely need to try! Get the recipe here.
9. Cheesy Bacon Chicken Breasts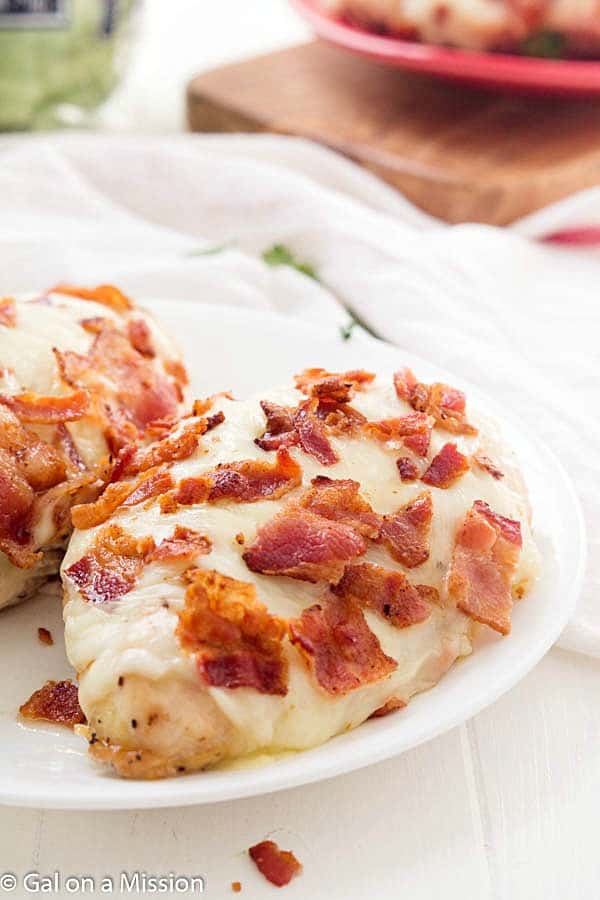 Dress up a chicken breast with a thick layer of cheese and top it with tasty bits of bacon to make an incredibly delicious dish. Check out the recipe here.
10. Chicken and Bacon Pasta with Spinach and Tomatoes in Garlic Cream Sauce
This pasta recipe is Italian-inspired with a variety of veggies. A pasta dish with flavors you'll have a hard time getting over. Try it to believe it! Here's the recipe.
11. Slow Cooker Chicken Bacon Ranch Sandwiches
Ready for a great slow cooker sandwich recipe? This slow cooker chicken bacon ranch sandwich makes an amazing dinner meal. Check it out here.
12. Bacon Chicken with Sun-Dried Tomato Cream Sauce
[instagram url=https://www.instagram.com/p/BeiuudXFk_g/ hidecaption=true width=625]
With a sauce made from garlic, sun-dried tomatoes, and shredded Mozzarella cheese, your chicken and bacon dish won't disappoint! Full recipe.
Watch this video by Juli Bauer on how to make a chicken bacon ranch casserole:
These easy chicken and bacon recipes are a star in every meal. Flatbread delights, chicken-bacon bundles, and slow cooker meals are just a few of the various delicious recipes you can make with a chicken and bacon combo. Choose from the list and make one now!
What do you think of these chicken and bacon recipes? Which recipe are you planning to try? Share your experience with us in the comments section below.
Up Next: 400 Easy Vegetable Recipes For A Healthy Lifestyle
Don't forget to keep in touch, foodies!
Also, make sure to follow us on Facebook, Instagram, Pinterest, and Twitter!
Editor's Note: This post was originally published on March 10, 2016, and has been updated for quality and relevancy.