Take your pick from this list of the best homemade Christmas recipes. From appetizers to the main course, down to your dessert, I've listed everything you need for a memorable Christmas dinner. Don't let this year be a replay of last year. Pick only the best Christmas recipes and serve your loved ones the dishes that will make their Christmas merry. Be the one with a plan!
My List of the Best Homemade Christmas Recipes
Have a Festive and Merrier Celebration With These Selections
Preparing your Christmas dinner menu can be as easy or as complicated as you choose it to be. Trust me, I wrote the book on quick and easy holiday recipes for the whole family. Literally! I wrote a book last year, and the title is Homemade Christmas Recipes (which you can still get here!). It has 70 plus homemade recipes to make any holiday celebration truly something to remember. But that's all in the past. This year, I want to try and top my book, if that's any way possible, but here I am trying.
Just imagine your home smelling like Christmas, the decorations and gifts are in place and the only thing left to do is prepare the Christmas dinner. It sounds easy, but I assure you, my Christmas dinner menu took me weeks to prepare. That's why I want to save you all the trouble and help you out with the planning. I had a little help with my Christmas decor and gift ideas from my good friend Lauren and the only thing she asked me is to pay it forward and here I am, sharing the best homemade Christmas recipes you can ever make this year. I know it's hard enough if you have your in-laws over and doubly challenging when other relatives come to visit but with this list, you'll be sure to please everyone. So sit back and scroll on!
The easiest way to entertain guests while waiting for the Christmas dinner is with a cheese platter. But if you're hosting a party, like what I'll be doing, a party platter may work better for you.
You may have a White Christmas but why let it be chilly? Make it warm and toasty by serving your choice of hearty soup recipes.
You have the platter and the soup, what comes next is the finger foods! Get your hors d'oeuvre ready and choose from this choice of 17 easy to prepare finger foods. Word of caution, make them to a limit. Your guests may not have room for the main course after.
I normally make 2-3 side dishes for my Christmas dinner but when you have 18 Christmas side dishes to choose from, why not go a little crazy and make 5.. or more!
The main course is the most important of course. Make sure you loved ones are wowed with the scrumptious dinner you prepare and these ideas will give you lots to choose from.
A celebration is never complete unless I take my crockpot out for a spin. If you have a full dinner menu like I do, the crockpot is your partner in crime and luckily, I have the perfect crockpot recipes you can try.
Expecting vegetarian guests over or just want to start early on eating healthy for your New Year's resolution? Then these quick and easy vegetarian Christmas dinner recipes are just what you need.
I get a lot of suggestions from my friends and I'm always open to it. So when my friend Riley showed me this list of Pioneer Woman recipes for Christmas, I knew I just had to include it!
Who knew that making Starbucks' White Christmas frappuccino could be so easy? https://t.co/hDVn4edntG pic.twitter.com/q9Q2kXrdnE

— Homemade Recipes (@BestHomeRecipes) December 23, 2015
Your Christmas dinner is one thing and your office party is another. You probably would want to make your ever famous turkey but what if they don't like it? For those moments of doubt, these Christmas potluck recipes are the answer.
Why buy cookies when you can make them from scratch. It's always more enjoyable to knead the dough and turn it into a bonding experience with the kids.
And in case that first list wasn't enough, I have more for you to make here. Decorate and bake these delectable Christmas cookies for a sweetness overload feast!
Don't forget to bring us some figgy pudding by trying one from this list. There are so many ways to make it, ice cream included, it can get really difficult to decide.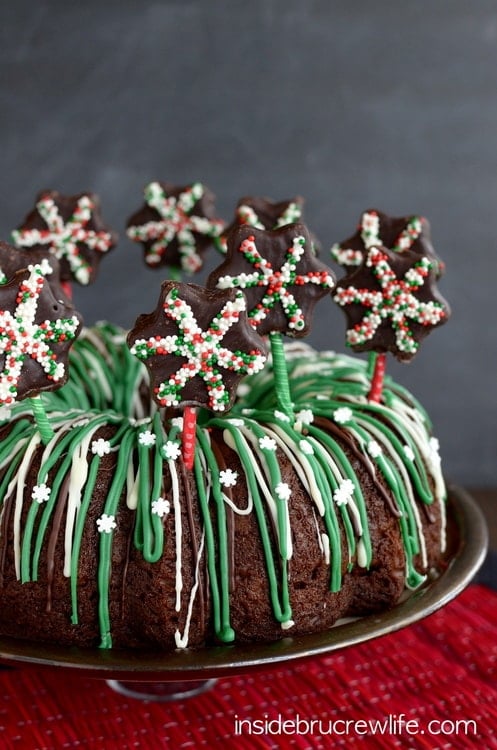 No celebration is complete without a cake. And since it's Christmas, it is the celebration of Jesus Christ's birth so a cake is just fitting.
For something a little bite-sized, Christmas cupcakes would be your best bet. Bake a batch or two and you can even give them as gifts to your friends and family.
Just when you think cake is enough, there's pie. This list of pie recipes isn't just good for Christmas, you can make them for every holiday you can think of. How's that for a treat?
No one is more excited about Christmas than kids. My children always say it's their favorite holiday of the year. So to make it more special, serve them these Christmas candy recipes.
Typically candy canes are included in your list of Christmas candies but what if you can do something more with them. Think minty goodness of cupcakes, cookies, truffles and more! Yum!
The yule log can be the start of a new tradition. From the regular Christmas cake, you can change the way you serve your sponge cake and chocolate buttercream into a delicious dessert shaped like a festive log.
I'm sure you can always find space on your dessert table for these eye-pleasing and sweet Christmas rice Krispie treats. You can practically turn them into any shape you want!
If you've been making your gingerbread one way for years now, you better stop. I found five tasty ways you can make gingerbread and there's no reason why you shouldn't try all of them.
Now that you know different ways to make gingerbread, I think it's time to scale it up a bit by building your own house. You can build a mansion like this one or something cute to start you off with. It can be your own little dream house for the holidays.
Give the gift of sweetness this Christmas. Picking the perfect gift can be hard especially for people on your list who have everything money can buy. So the solution: these Christmas desserts that are better than gifts!
And just when you thought all hope for dessert is lost, along comes this list of super easy last-minute Christmas treats. The appetizer, side dishes, and main course can be very time-consuming, so when you have just a couple of minutes to spare, try these recipes!
You know how to make hot chocolate, I'm sure, but have you considered making it with a twist? Learn how to spice up your hot chocolate this holiday season and enjoy a mug surrounded by the people you love.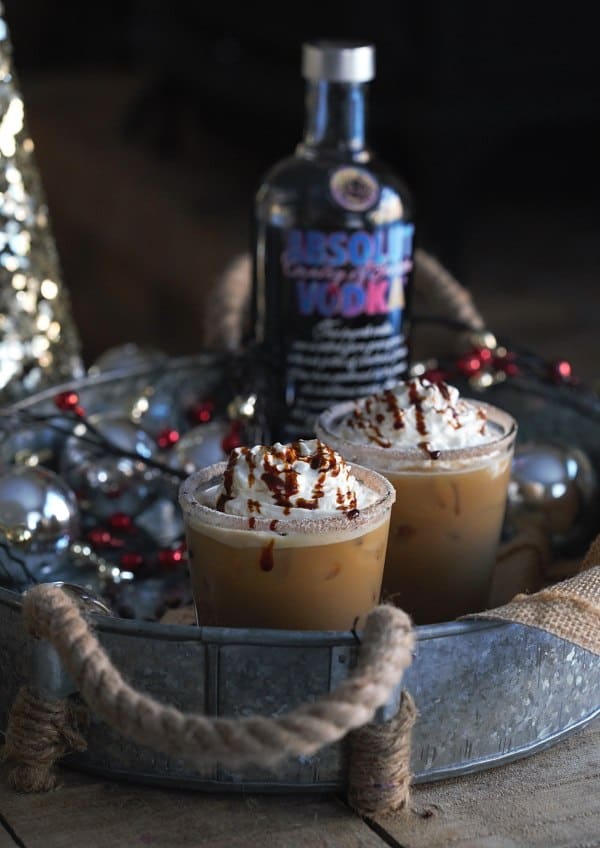 Have only the best Christmas drinks this year with this wonderful list including a gingerbread white Russian recipe that shows you a different way to consume gingerbread for the holidays.
I've told you about my friend Riley earlier and she's also such a foodie. I just love her list of Christmas drinks she says every homesteader loves. It even has a long list of delicious ways to make eggnog. 
Don't hide that crockpot just yet. You may be done cooking all your main courses but there are still crockpot drinks to take care of. It'll make you warm all over for sure.
You've had it sweet and fruity, now time to make it boozy. Give your Christmas celebration a little kick with these Christmas punch recipes.
I want to make sure you have your plan set until Christmas morning. Wake up the family with an equally festive breakfast for when they open their presents.
Trust me when I tell you I will never leave you hanging. With all those scrumptious food you sank your teeth to, better make sure to detox. Don't be left in a food coma, jumpstart your system with these post-holiday detoxes.
And if you still can't get enough sweet treats, try this pine cone cookie recipe that's truly too cute to eat:
There you have it, my list of the best homemade Christmas recipes. Did you notice there are more sweet treats than anything else? I have to admit, not only do I have a sweet tooth but I also let myself indulge during Christmas season. This is the only time of the year when I truly feel young again. Despite all the work I do in the kitchen, just a bite from a Christmas cookie can take all the stress away.
Do you have your Christmas dinner menu planned out? Let's compare notes! Share your menu in the comments section below. And if you're still craving something sweet, check out this list of 17 Christmas brownies you can give as presents!
Don't forget to keep in touch, foodies!
Sign up for our newsletter here!
Also, make sure to follow me on social media: