Fall in love with these Christmas cake recipes that are sure to impress this holiday. Each cake is sure to be the star of every Christmas celebration!
Are you the "boxed cake mix" type of person or do you love your cake homemade? To me, it really depends! If I will be making a cake for a very special day like Christmas, I'd rather choose to make a delicious and unique homemade cake so I can put a personal touch on it. Labor of love, that's what I call it! I believe that no celebration is perfect without a delectable cake. It should never be overlooked. Cake goes hand in hand with any celebration, be it for birthdays, weddings, graduation, anniversary and more. It makes them more joyous and memorable for everyone. Aside from serving some to guests, cakes also make an ideal gift as they are loved by people of all ages. This year, let's make a spectacular Christmas celebration by whipping up good cake recipes. Find your favorite here!
14 Most Delectable Christmas Cake Recipes!
Is Christmas cake a tradition in your house during the holidays? If so, then you definitely need to try any one (or two or three) of these amazing recipes. Not only does Christmas cake adds a sweet touch to your celebration, but it reminds us that something special is being celebrated. I know for sure you're still looking for the perfect cake for Christmas. And while the majority of these recipes are easy and simple to whip up, they're all very festive and decadent. If you want your Christmas cake to be the talk of the town this holiday season, don't forget to check out these 14 Christmas cake recipes! Spread the holiday vibes to everyone with a slice of delightful Christmas cake!
1. 
Gingerbread Roll Cake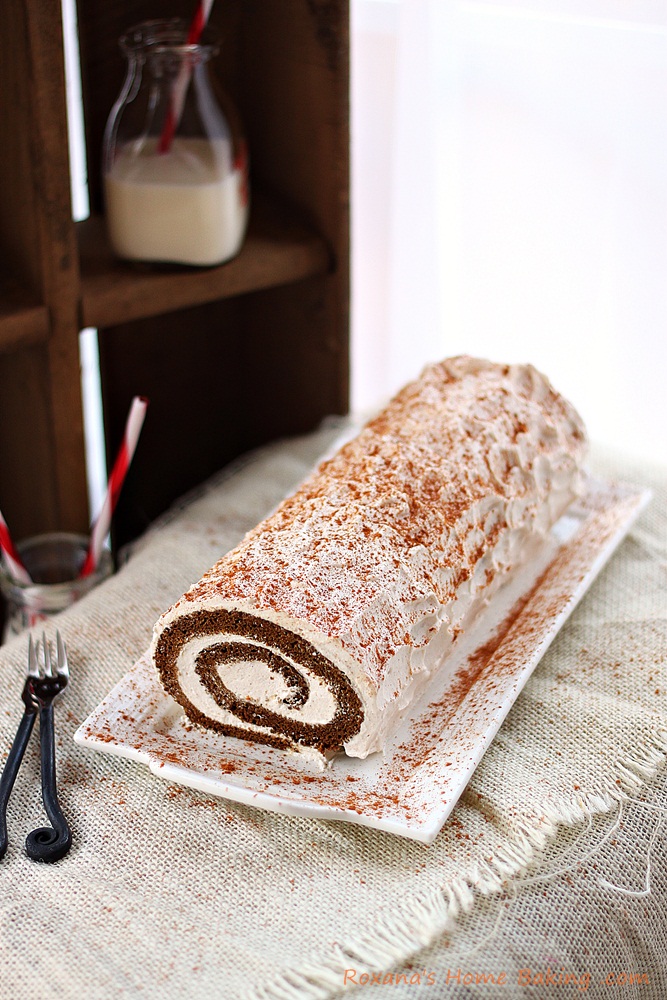 Give a traditional gingerbread cake a twist with this awesome recipe. Spiced creamy filling and cinnamon provide the finishing touches. I have already tried this recipe and my family called it "the gingerbread rock n' roll cake" !
2. 
Harvest Carrot Cake with Skillet Fruit
Walnuts, homemade buttercream frosting, and a fruit topping should be enough of a reason for you to grab a slice of carrot cake on Christmas day.
How to make #Peppermint Sugar #Cookies with Cream Cheese Frosting
👉https://t.co/vJdJALBMdL pic.twitter.com/MOr61cK7bw

— Homemade Recipes (@BestHomeRecipes) December 9, 2016
3. 
Jamaican Christmas Cake
Christmas isn't just for the children. Before being thrown into this Jamaican Christmas cake, all of the fruits are soaked in rum for a day. This is a decadent cake with a punch!
4. 
Pomegranate Christmas Cake
A Christmas cake filled with pomegranate seeds you can serve all year round. It's quite a unique take on your favorite dessert. And if you have a strong love for pomegranate, you'll surely appreciate this pomegranate Christmas cake.
5. 
Chocolate Peppermint Cheesecake Cake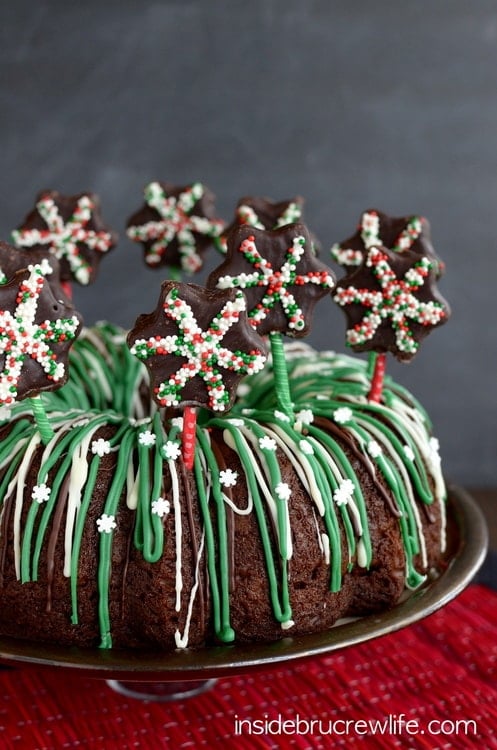 A holiday cake that looks so fabulous, you can't tell how easy and quick it is to make. Not only does it looks great, it was a rich peppermint cheesecake filling that will make you drool for more.
6. 
Sparkling Cranberry White Chocolate Cake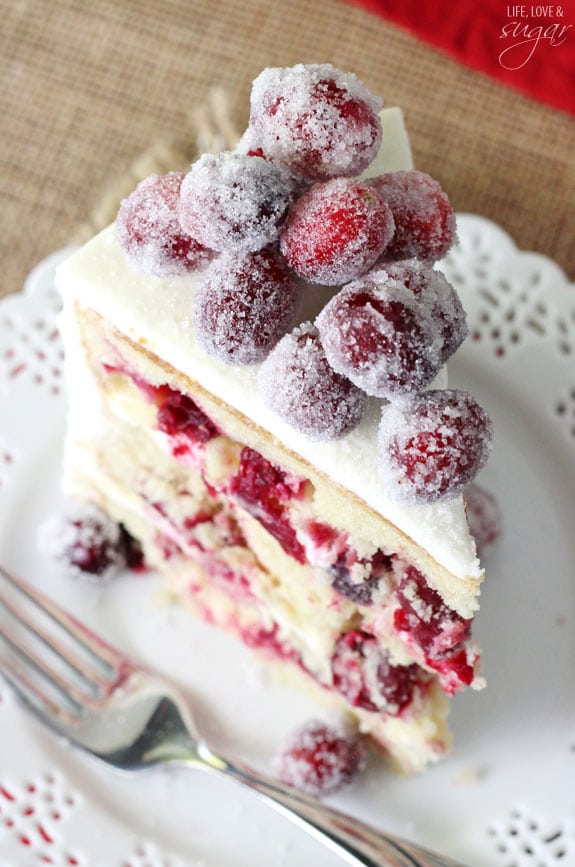 Experience Christmas like you never have before with this bold sparkling cranberry white chocolate cake. Every slice is bursting with fruity flavor and a rich white chocolaty taste.
7. 
Grinch Cake
Unlike the Grinch, this Christmas cake is always good. It's studded with cute heart-shaped sprinkles and each slice unveils an exciting surprise–so sweet and beautiful!
8. 
Old English Fruitcake
If it's your family's Christmas tradition to serve fruitcake, then you might want to keep this Old English style dark fruitcake recipe on the menu. It's the best fruitcake to have on Christmas Day.
9. 
Chocolate Peppermint Cheesecake Cake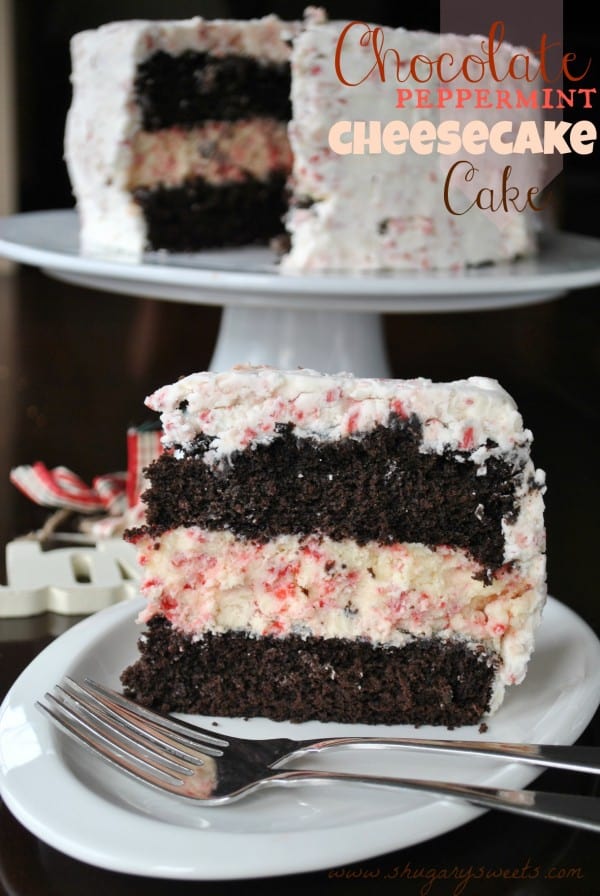 A two layer chocolate cake filled with a layer of peppermint cheesecake and chocolate, frosted with peppermint buttercream! It's an easy peasy cake recipe which celebrates real holiday flavor.
10. 
Cinnamon-Sugar Cake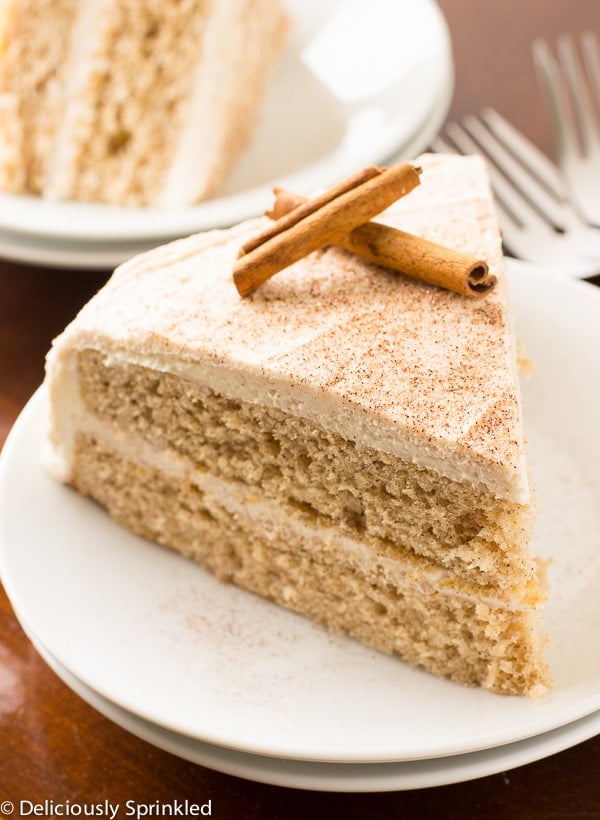 A cake with the perfect cinnamon flavor, thanks to its buttercream frosting. It's like a classic snickerdoodle cookie but in cake form. Each bite of this holiday cake is heavenly cinnamon perfection!
11. 
Bourbon-Chocolate Tipsy Cake
I bet you're drooling furiously over this bourbon-chocolate tipsy cake. Well, so am I! That oozing caramel sauce dramatically flowing down to the platter just does it for me.
12.
One Bowl Vegan Apple Gingerbread Cake
A simple vegan cake recipe you can easily prepare by just dumping all the ingredients in a bowl and comes together in just an hour. It's literally a very easy cake recipe with an extraordinary result, giving you a dreamy cake for Christmas.
13. 
Cherry Vanilla Coke Poke Cake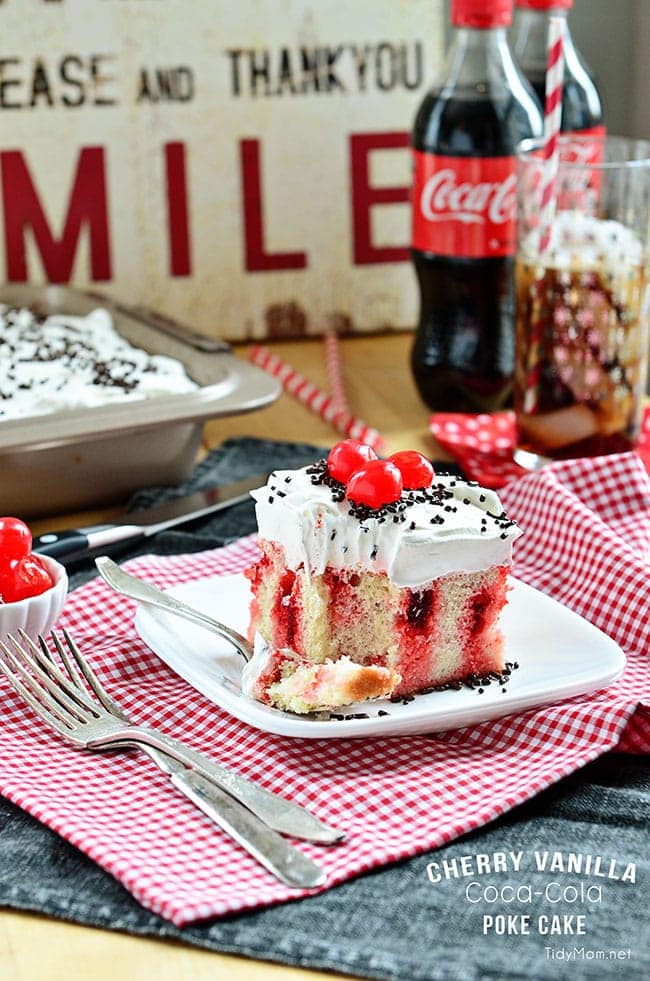 Indulge in a French vanilla cake while enjoying the flavors of Coca-Cola and cherry. A match made in heaven! It's a 2-in-1 dessert with the goodness of cherry plus the refreshing effect of your favorite beverage.
14. 
Eggnog Cake
You can't end the holidays without some eggnog, so why not add some into your cake recipe? This eggnog cake is pretty plain and simple but actually looks and tastes festive.
Still looking for a delectable Christmas cake recipe? Watch this video tutorial by Marimo Marshmallow for a tasty and lovely Strawberry Christmas cake:
A special celebration like Christmas deserves a special cake whether it's a chocolate cake, a fruitcake, or a dreamy eggnog cake. This year, instead of relying on your boxed cake mix, why not step up your cake game? Since it's Christmas, make a cake that will steal everyone's' attention. A drool-worthy cake that makes a perfect centerpiece for your Christmas table.
What do you think of these Christmas cake recipes? Which recipes are you planning to try? Read on How To Be A Master Chef In 10 Days – Baking to get your baking journey started. Share your experience with us in the comments section below.
Don't forget to keep in touch, foodies!
Sign up for our newsletter here!
Also, make sure to follow us on social media too:
Featured Image via Jamie Oliver