Bake any one of these mug cake recipes in just a few minutes. Amazing flavors ranging from cookies n' cream to red velvet!
11 Mug Cake Recipes For An Easy Dessert
After putting in all that hard work for dinner, you deserve a break for dessert. How does a five minute dessert sound? Yes, in as fast as five minutes you can prepare a mug cake. All you have to do is stuff a mug with a few ingredients and either microwave or bake the whole thing until ready. Minimal ingredients, less clean up and ready in no time. Check out our roundup of 11 mug cake recipes.
Bake your own mug cake, whether you like chocolate, blueberry, cookie butter, cookies 'n cream or any flavor in between. We'll make sure you have the recipe you need!
1. Low Fat Chocolate Mug Cake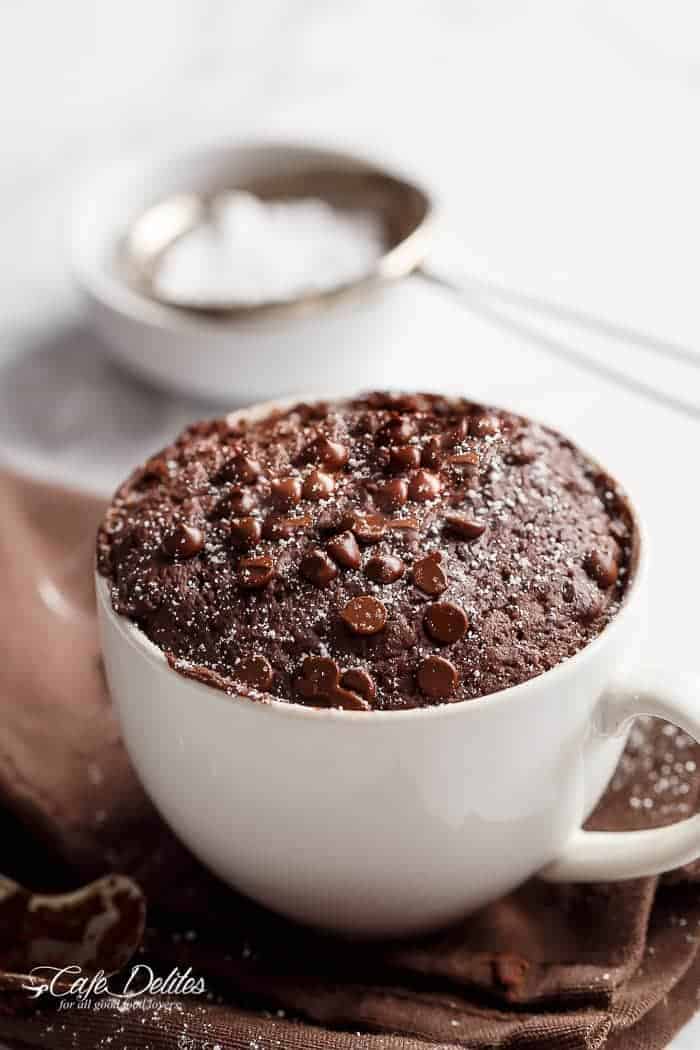 A chocolate mug cake…that's actually low in calories? Check it out here.
2. Snickerdoodle Mug Cake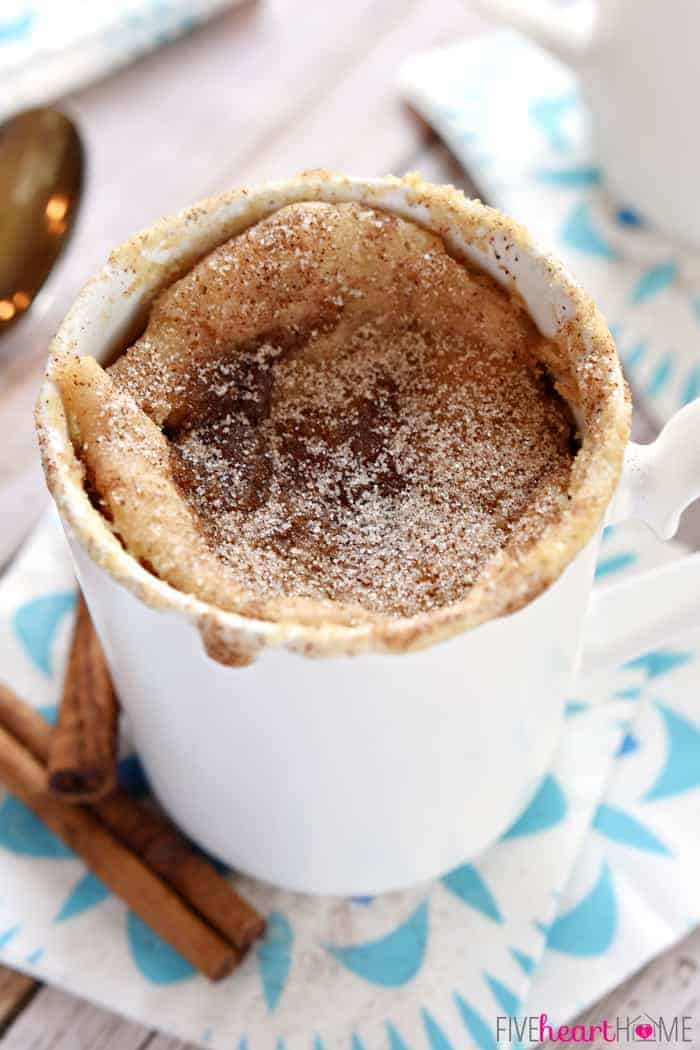 Treat yourself to a delicious cinnamon mug cake in just 1 minute! Here's the recipe.
3. Salted Caramel Chocolate Mug Cake
Ever since our salted caramel desserts post, we haven't been able to get over salted caramel-infused treats. Get the recipe here.
4. Cookie Butter Chocolate Lava Mug Cake
A mug crammed with cookie butter and melted chocolate truffle. Yum! Full recipe.
5. Sweet Potato Mug Cake
A vegan sweet potato mug recipe you'll want to repeat. Click here for the recipe.
6. Red Velvet Mug Cake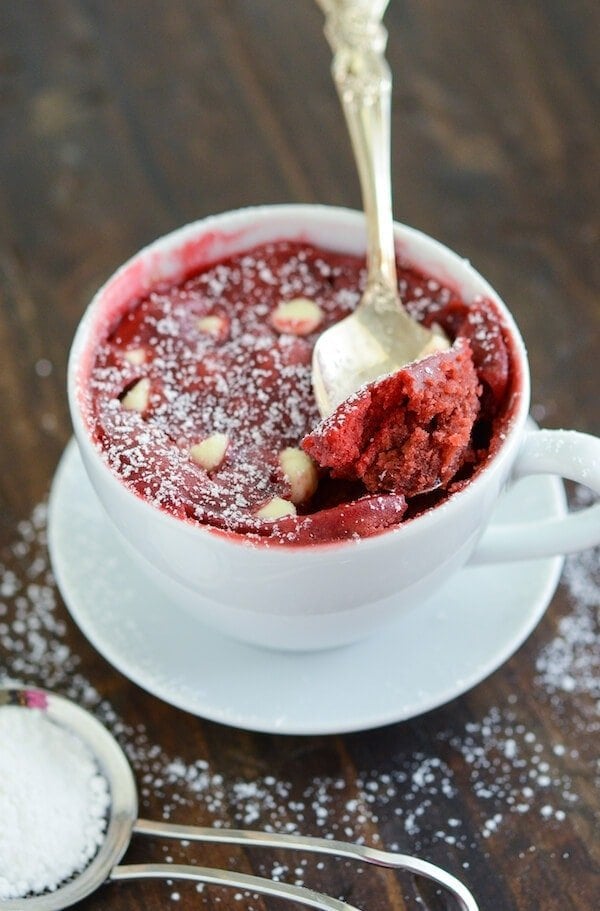 End your day on a sweet note with this fast, bright and chocolate mug cake recipe. Find it here.
7. Cookies and Cream Mug Cake
Cookies n' cream should always be an option! Grab the recipe here.
8. Blueberry Muffin Mug Cake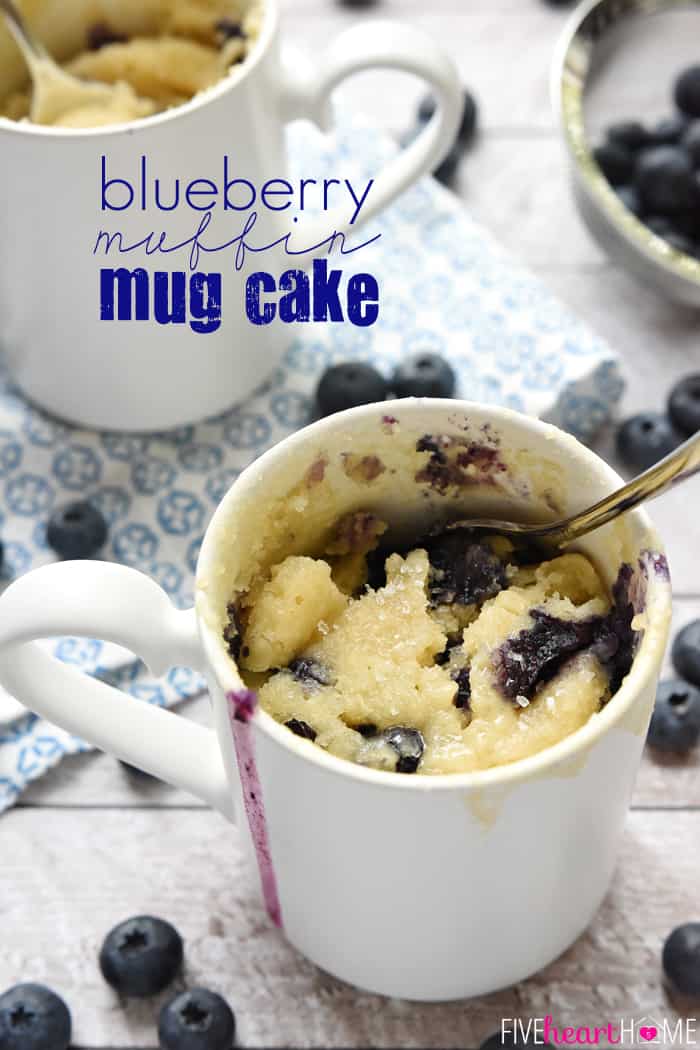 Each spoonful is bursting with a sweet and sour blueberry flavor. Here's the recipe.
9. S'mores Mug Cake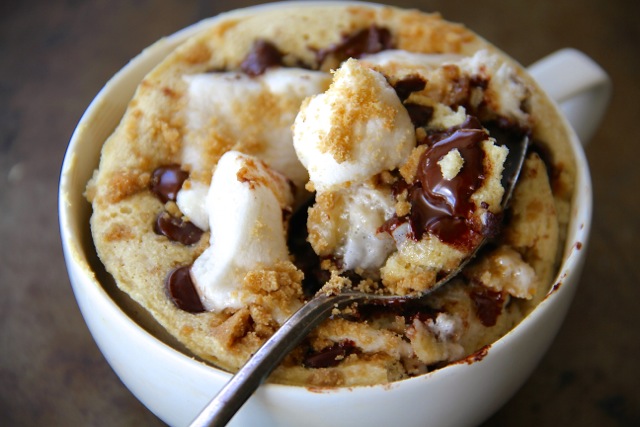 No need for an actual campfire. Try it here.
10. Frosted Lemon Poppy Seed Mug Cake
Refreshing sweet and zesty flavors you won't resist. Check it out here.
11. Chocolate Chip Mug Cake
An extremely rich chocolate chip mug. Get the recipe here.
Learn how to make delicious mug cakes in just ONE minute! Watch this incredible video by Gemma Stafford:
What do you think of these mug cake recipes? Share your experience with us in the comment section below.
Related Posts: 
Don't forget to keep in touch, foodies!
Sign up for our newsletter here!
Also, make sure to follow us on social media too: