Delight your palate even more after a red-hot chilly-loaded meal with the finest Mexican desserts. Aside from all-Mexican savory food such as tacos, burritos, enchiladas, tostadas, and fajitas Mexico has also a fetish for something sweet. Although they're a tad bit more difficult to make than your average Mexican food, the outcome will surprise you. From chimichangas and churros to fried ice cream and flan to the luscious dulce de leche, this Mexican desserts list will definitely make you say "Delicioso!"
Mexican Desserts | A Dozen of Scrumptious Treats
1. Mexican Hot Chocolate Cookies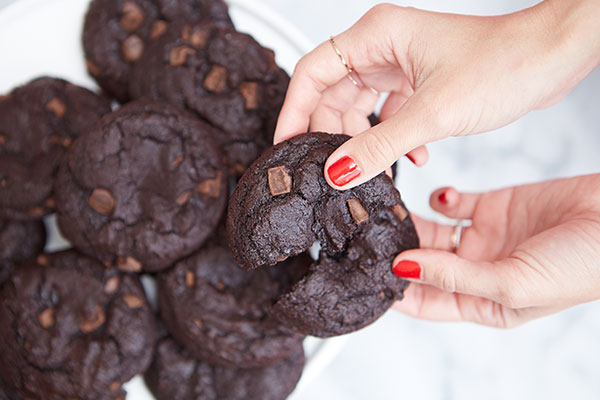 The mixture of spicy and sweet can send your taste buds in utter pleasure. So if you're into a bit of spice and chocolate, you'll adore this Mexican hot chocolate cookies.
2. Strawberry Cheesecake Chimichangas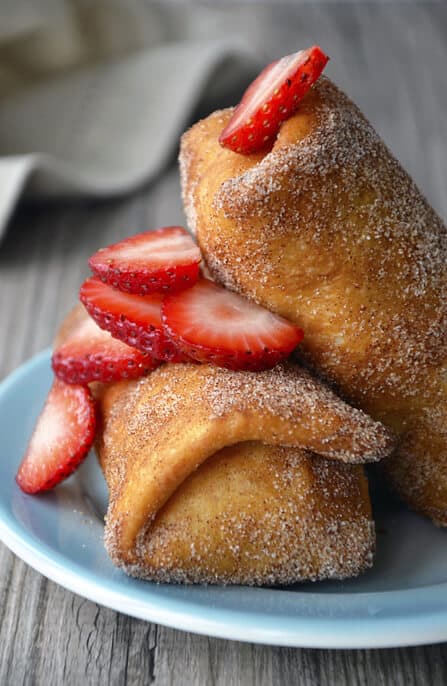 These chimichangas look pretty delish! Fried and rolled in cinnamon and sugar, filled with strawberry cheesecake. If you can't last a day without sinking your teeth into something sweet, then these Mexican chimichangas are for you.
3. Flourless Mexican Brownies
Tired of the regular brownies? Sprinkle a bit of cinnamon and cayenne pepper to add a kick to your brownies. These
Mexican brownies
can be your new obsession.
4. Cocadas – Mexican Coconut Candies
This 3-ingredient Mexican dessert is made from three simple ingredients: sweetened coconut, macadamia nuts, and dulce de leche. It's tasty enough to serve at parties and easy enough to put together any time of the day.
5. Magic Flan Cake
No one can resist this Mexican flan. Making this magic cake may take a fraction of your time but the end result is utterly gratifying. It is made of two layers of deliciousness: chocolate cake at the bottom and a flan cake layer atop!
6. Nutella Stuffed Churros
If you have a sweet tooth, then you'll enjoy sinking them on few of these churros. The combination of Nutella and Mexican churros are something to die for.
7. Fried Ice Cream Recipe with Cinnamon Sugar Tortilla Bowls
Now, this tempting Mexican dessert is a great way to end your meal. A bite of this fried ice cream dessert will slingshot your taste buds into a sweet nirvana.
8. Spicy Mexican Chocolate Fudge
This is one of most irresistible desserts with a Mexican flair on this list, yet also one of the easiest to make. In just 10 minutes, you can enjoy these delectable chocolate fudge bites. These fudge bites are sweet, spicy, and chewy!
9. Churro Cupcakes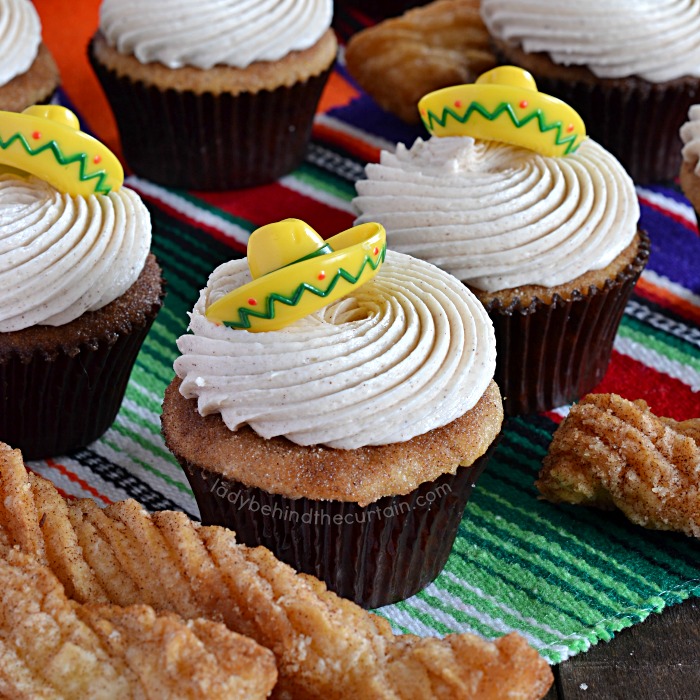 This cinnamon treat can turn your meal into something extra special. So if you're throwing a Mexican-themed party this weekend, don't forget to try these churro cupcakes and add them to your dessert table.
10. Caramel Apple Taquitos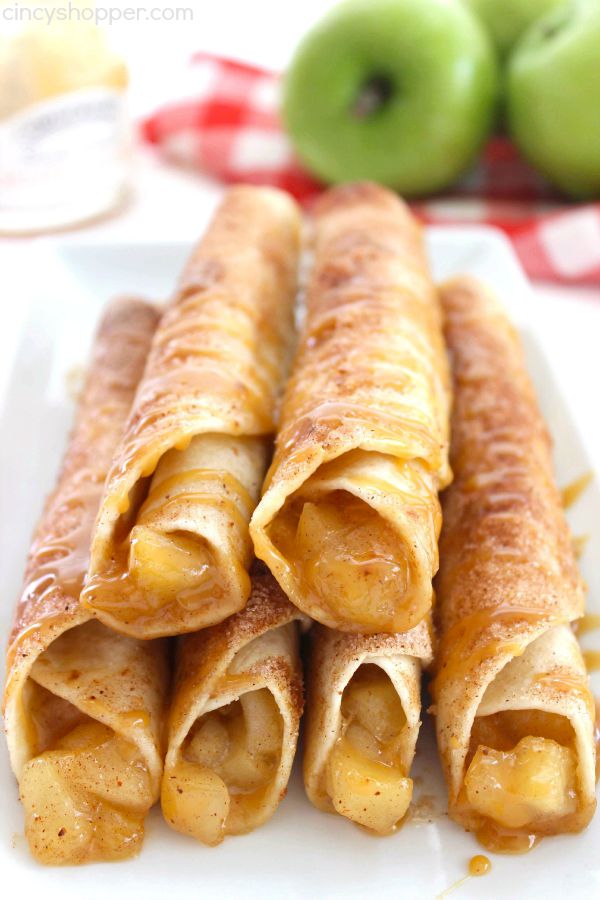 Taquitos don't always have to be savory. You can always give it a twist. These caramel apple taquitos can be your next favorite dessert.
11. Mexican Chocolate Sandwich Cookies with Dulce de Leche Filling
This may not be the best option if you're on a diet, but boy, these dulce de leche-filled cookies are something special. Once again, this Mexican dessert proves choco-chili combo is an excellent feast ender.
12. Sopapilla Cheesecake Bars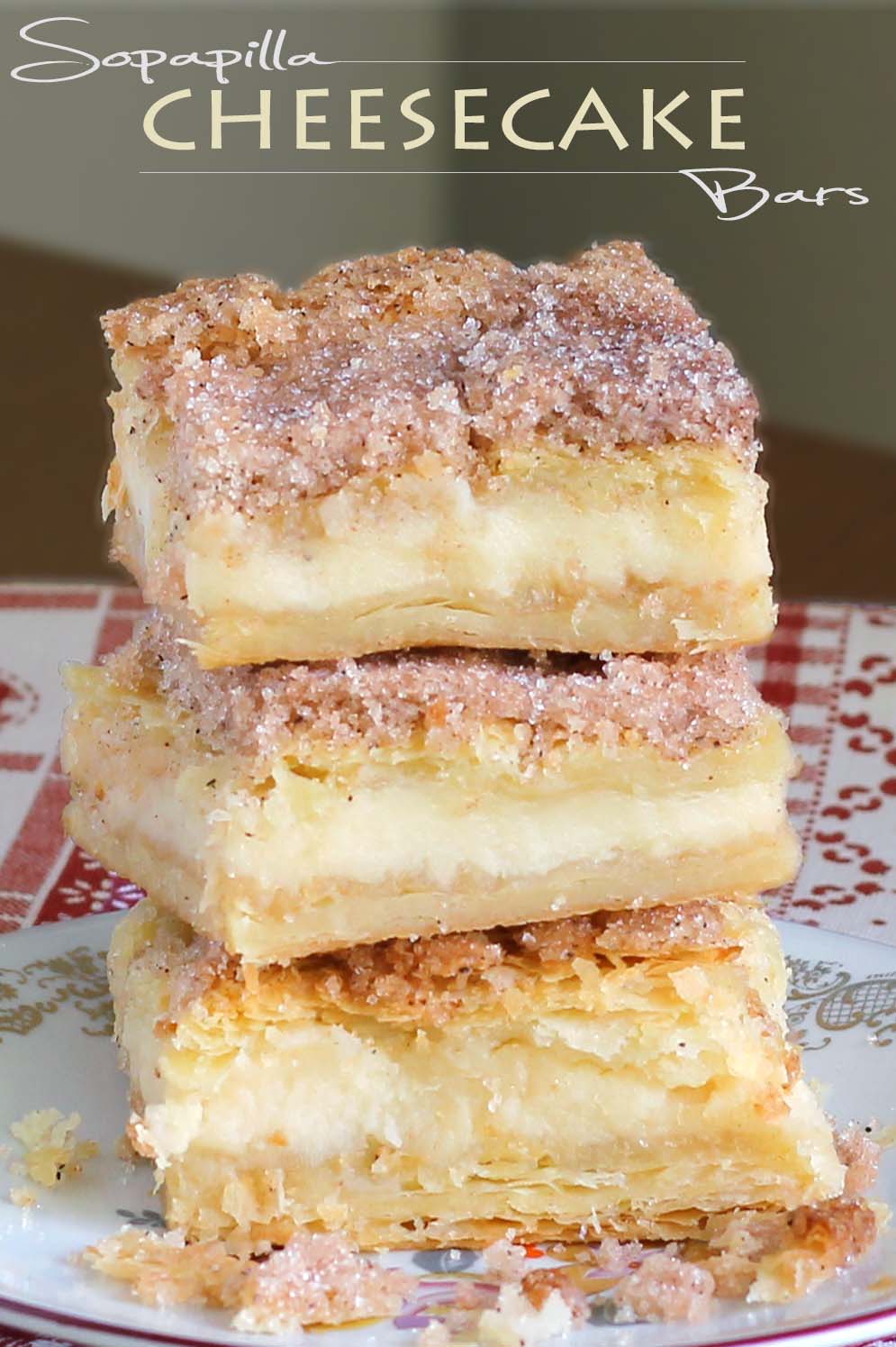 If you're in the mood for something sweet and cinnamony, this Mexican dessert is for you. These are sweet, flaky, and have the perfect hint of cinnamon. Find out how easy it is to make sopapilla cheesecake bars here!
Watch this video from MEXICAN FOOD and have an awesome Mexican fiesta:
The intensity of the flavor of Mexican food can send you into a bliss, especially if you fancy something spicy. Desserts with a Mexican twist is one lip-smacking way to finish a hearty meal. So this coming Cinco de Mayo, let this article be your guide in making this feast one for the books. Dig in!
Do you know other Mexican desserts in mind? Share it with us in the comments section below!
Up Next: 16 Salted Caramel Desserts To Sweeten Up Your Life
Don't forget to keep in touch, foodies!
Also, make sure to follow us on Facebook, Instagram, Pinterest, and Twitter!
Editor's Note – This post was originally published on September 14, 2016, and has been updated for quality and relevancy.