Check out our sweet collection of salted caramel desserts ranging everywhere from vegan chocolate ice cream to pecan cheesecake dip.
16 Salted Caramel Desserts To Sweeten Up Your Life
While we cover our fair share of desserts, it's a definite must that we include salted caramel treats. A little bit salty and a whole lot sweet, these recipes range from ice cream and cheesecake to donuts and pretzels…all including salted caramel. If you're looking for some new flavors to experience after lunch or dinner, check out these 16 salted caramel desserts!
1. No-Bake Salted Caramel Cups
Sweet treats with a soft salted caramel filling, topped with chocolate and a touch of sea salt. Full recipe.
2. Salted Caramel Shortbread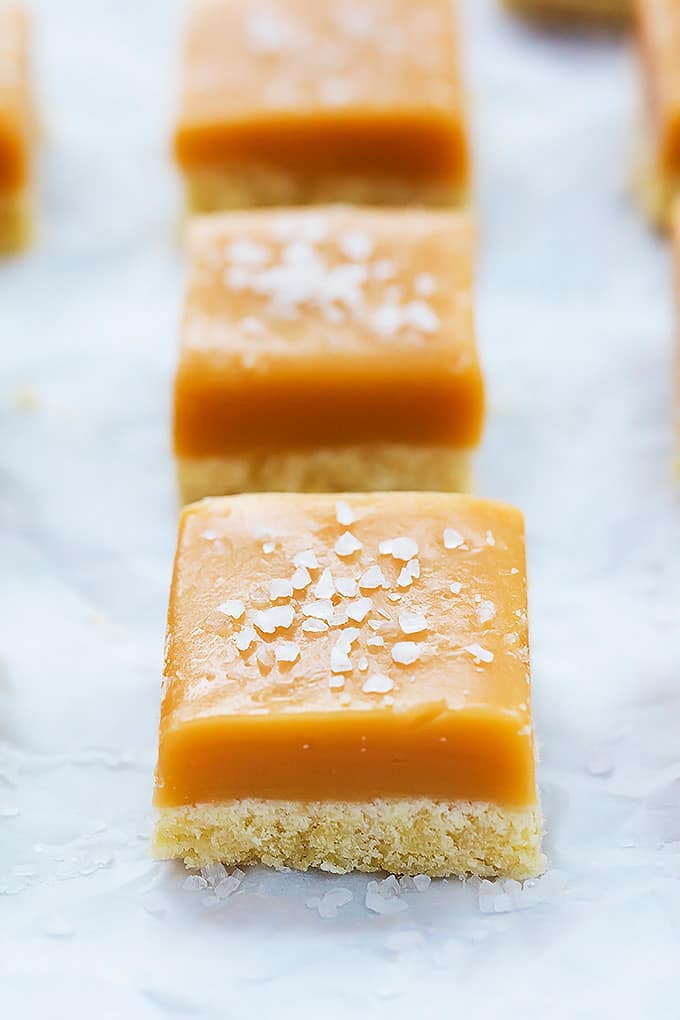 Bite-sized caramel goodness in 40 minutes! Check it out here.
3. Salted Caramel Chocolate Vegan Ice Cream
Wow, how incredible does this look?! Here's the recipe.
4. Salted Caramel Macarons
Make these and gift them to all your favorite people. They'll absolutely love them! Get the recipe here.
5. Salted Caramel Pretzel Snaps
Fast and easy dessert treats that you can have ready in…5 minutes?! Try them here.
6. Salted Caramel Brownies
Brownies loaded with chocolate chips and coated with a thick and rich caramel sauce. Find the recipe here.
7. Salted Caramel Chocolate Doughnuts
These donuts are every sweet lovers dream! Learn how you can make them here.
8. Salted Caramel Bacon Monkey Bread
A sweet, salty and smoky pull apart treat! Try it here.
9. Salted Caramel Banana Bread
An amazing twist on an already amazing classic. Click here for the recipe.
10. Vegan Chocolate and Salted Caramel Tarts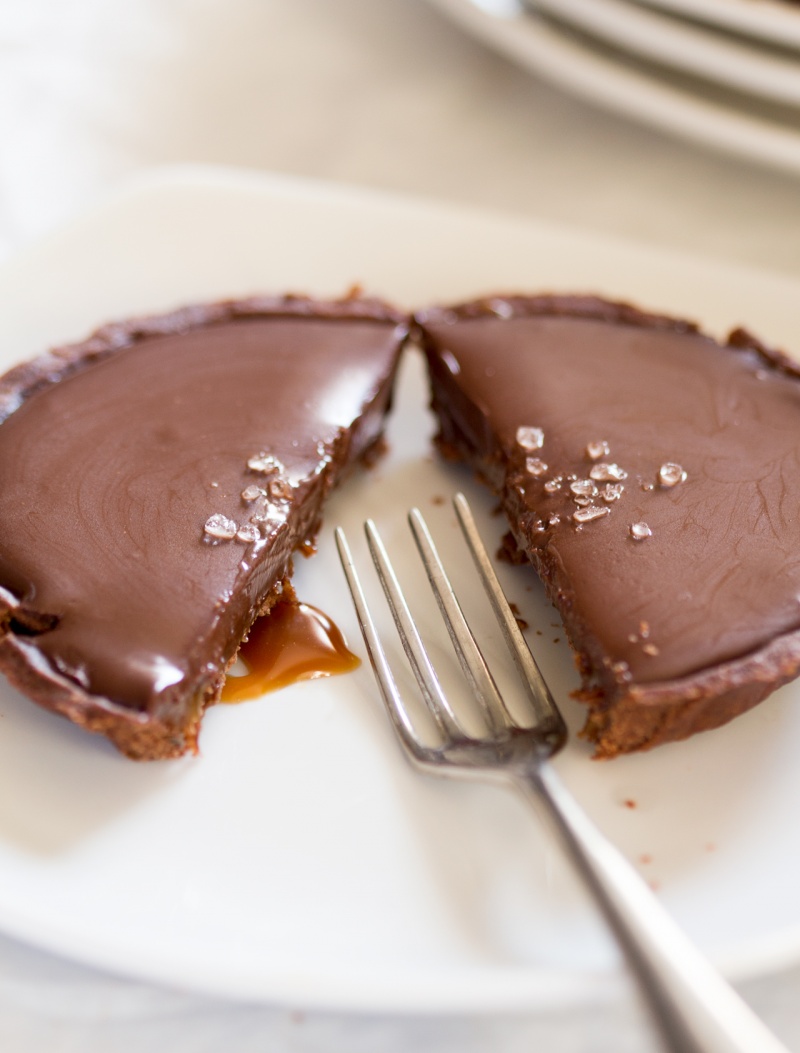 They may be thin, but these tarts are packed with thick and luscious caramel and chocolate flavors. Full recipe.
11. Salted Caramel Cheesecake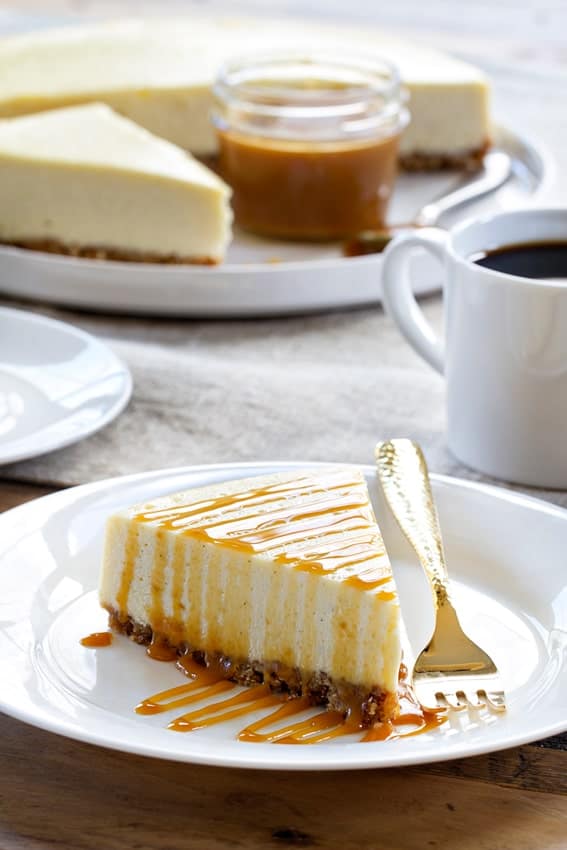 A slice of salted caramel cheesecake a day keeps your sorrows away! Get the recipe here.
12. Salted Caramel Apple Pie
After this recipe, you'll never make apple pie the same way again. Get it here.
13. Salted Caramel Chocolate Chip Cookies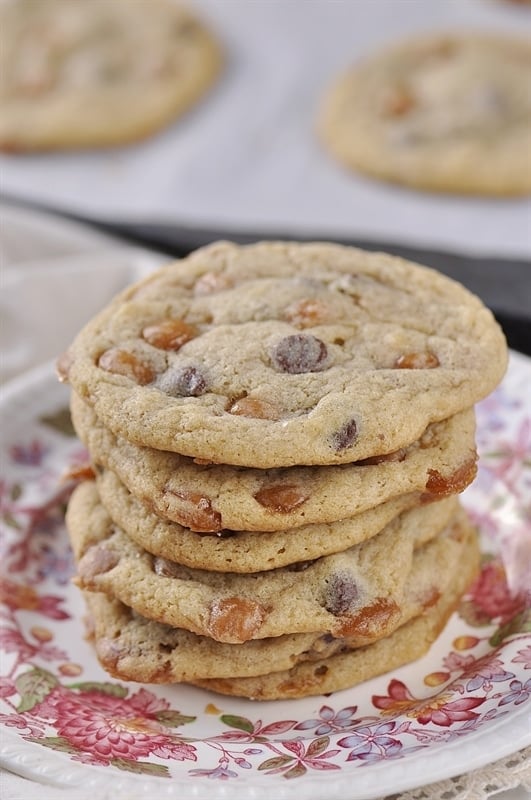 One of the best chocolate chip cookie recipes you can make—hands down! Check it out here.
14. Salted Caramel Cashew Bars
Great for breakfast! Here's the recipe.
15. Salted Caramel Banana Pudding
Enjoy your dessert straight from a jar. Grab the recipe here.
16. Salted Caramel Pecan Cheesecake Dip
Give your apple slices some new flavor! Full recipe.
What do you think of these salted caramel desserts? Share your experience with us in the comment section below.
Related Posts: 
Don't forget to keep in touch, foodies!
Sign up for our newsletter here!
Also, make sure to follow us on social media too: