Make these amazing Puerto Rican desserts your gateway into Latin American culture and cuisine! Puerto Rican cooking is a unique blend of different cultures—Spanish, African, Taino, and American. While the main courses are great, today we're going to focus on decadent desserts. If you've never tasted any before, you're in for quite a treat. Go through this post and try making one of the featured Puerto Rican desserts!
Puerto Rican Desserts You Must Try Making
1. Puerto Rican Tembleque (Coconut Pudding)
Rich, creamy, with a jelly-like texture, the Puerto Rican tembleque is a simple but exquisite dessert. You don't need a lot of ingredients to make it and its recipe is not overly complicated, either. What is key in this recipe is the coconut milk. So, make sure you're using full-fat coconut milk or, better yet, squeeze out the milk yourself from grated coconuts! If you haven't made a Puerto Rican dessert yet, make the tembleque your stepping stone.
2. Puerto Rican Flan de Queso (Cheese Flan)
Puerto Rico's take on flan is also very delicious—and there's no reason why it shouldn't. It's like the perfect union between a caramel custard and a cheesecake. You get all the decadent flavors from simple ingredients like eggs, sugar, evaporated milk, condensed milk, and cream cheese. Try making a Puerto Rican Flan de Queso—you'll fall in love.
3. Quesitos de Guayaba (Sweetened Cream Cheese and Guava Pastries)
Quesitos de Guayaba is a puff pastry filled with guava (guava paste, puree, or jelly), a dollop of cream cheese, including lime juice and powdered sugar. The recipe is quite easy to follow, especially if you're using store-bought puff pastry.
4. Puerto Rican Arroz con Leche (Rice Pudding)
Arroz con leche basically means rice pudding. A basic pudding, Puerto Rican style, has milk, vanilla, sugar and spices such as ground cinnamon, nutmeg, and clove but there are different ways to tweak this creamy, hearty dessert. You can leave out the raisins, for example, and add your preferred dried fruit instead. Instead of whole milk and heavy cream, you can also use coconut milk to turn the dessert into Arroz con dulce.
5. Puerto Rican Pineapple Rum Cake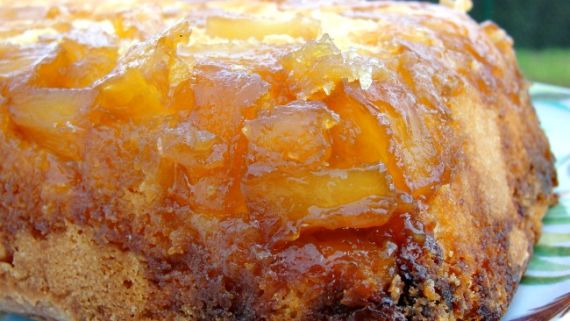 Serve this delicious Puerto Rican pineapple rum cake with vanilla ice cream and you've got the best summer treat ever! Make sure you use dark rum to add more depth and flavor to the cake.
6. Mallorca Bread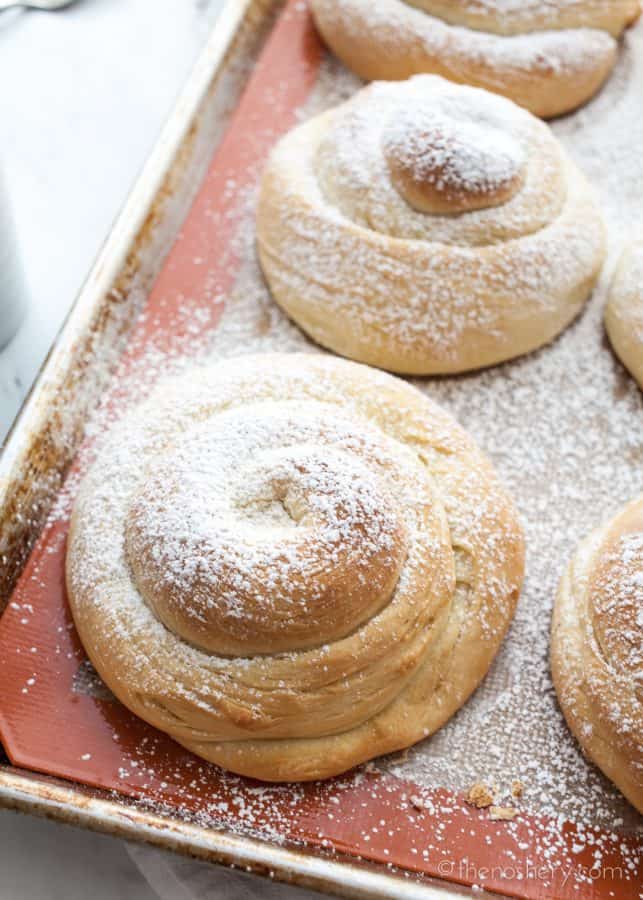 These soft Puerto Rican sweet bread rolls are easy to put together. In just 25 minutes, you can have a simple and sweet dessert to go with your tea or coffee. Don't hold back on the powdered sugar because this is what makes this simple bread roll more delicious.
7. Platanos Maduros (Sweet Fried Plantains)
The easiest among the recipes in this list, platanos maduros requires only two ingredients—plantains and vegetable oil. This only shows how a satisfying Puerto Rican dessert need not be complicated. A simple dish like this goes well with just about anything, from a cup of coffee with sweetened condensed milk to a plate of rice and beans.
8. Coquito (Puerto Rican Coconut Eggnog)
The coquito is like the Puerto Rican version of eggnog. This frothy dessert drink is just what you need for cold, rainy seasons and holidays. It contains rum, coconut milk and cream, evaporated milk, and sweetened condensed milk. As if these aren't enough already, a coquito also has ground cinnamon and vanilla. It's more than just a simple holiday drink actually—with all its flavors, it's practically a dessert.
9. Budin de Pan (Puerto Rican Bread Pudding)
The Budín, basically bread pudding, is a fairly popular bread dessert in Latin America. If you have leftover white bread at home, you can turn it into Budín de Pan, Puerto Rican style. You just need to mix it with coconut milk, evaporated milk, condensed milk, just like most of the Puerto Rican desserts on this list.
10. Polvorones
This Puerto Rican style polvorones will melt in your mouth. They taste so good you won't believe they're just sugar cookies with sprinkles. Store a dozen of these cookies in your kitchen so you can have your fix of sugary treats anytime you want.
11. Puerto Rican Flan de Coco (Coconut Flan)
Now, a coconut flan is not much different from a cheese flan. Both are good, of course. If you want to learn another type of flan, then try making a flan de coco. It is creamier because of the coconut milk and in some cases, less sweet than a cheese flan. The most distinctive difference is the absence of the mild tang from the cream cheese.
Learn how to make Coquito in this video by DJs BrewTube:
If there's one thing we've noticed, Puerto Rican desserts contain fairly simple ingredients like coconut milk which are not really hard to find. What comes out of all the simplicity is a gorgeous, decadent treat fit for any occasion! Before we end this post, here's a tip: finish off your Puerto Rican desserts with a cup of strong, black Puerto Rican coffee. If you want a touch of alcohol after your dessert, you might also want to try the Puerto Rican rum or beer.
Which among these Puerto Rican desserts are you planning to try? Let us know how your cooking experience went in the comments section below!
Up Next: 12 Healthy Indian Recipes You Can Make At Home!
Editor's Note – This post was originally published on May 31, 2017 and has been updated for quality and relevancy.