If you're looking for Christmas potluck recipes, look no more because we have this awesome list for you! Check out 25 recipes below!
Christmas Potluck Recipes Your Colleagues Will Love
You just never know what you're gonna get at potluck parties…that's the exciting part about it. With people bringing their own dishes, a potluck party is sort of a hit and miss. But we're sure you want to bring something delicious and enjoyable enough to liven up people's spirits. If you're having a potluck this year, fear not because we'll be sharing with you our favorite Christmas potluck recipes! Use this list as a guide in choosing what to bring to the potluck.
1. Spinach and Kale Greek Yogurt Dip
Assigned to bring an appetizer? Then you must check out this recipe by How Sweet It Is. This spinach and kale dip is easy and timeless! For sure there's going to be plenty of overwhelming main courses at the party, so why not start out with something light and healthy?
2. Broccoli Salad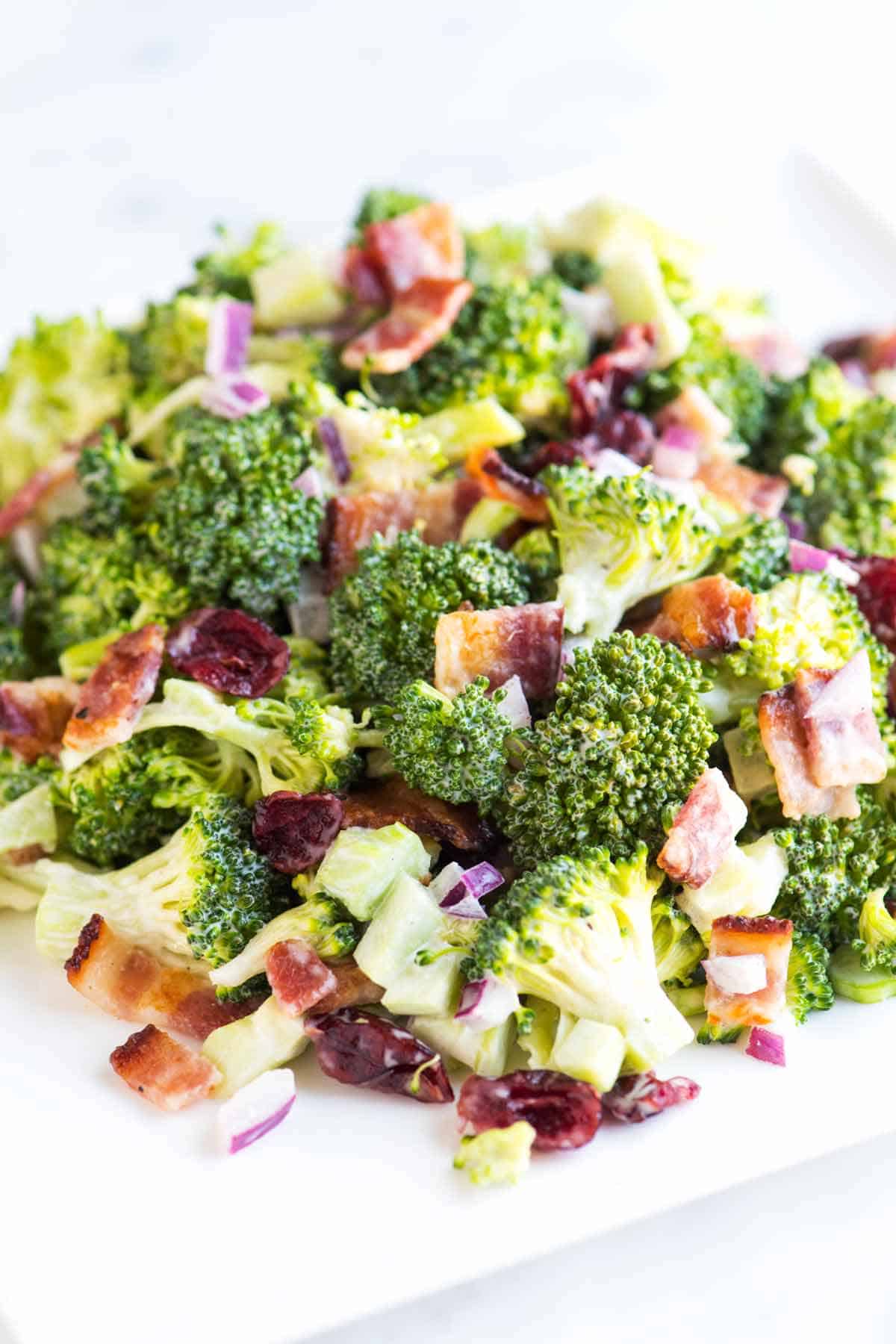 Here's another healthy option! Very few greens are welcome in a Christmas potluck party since everyone aims to get stuffed and eat the stress away. This salad by Inspired Taste is an exception because it's really good. With the cranberries and broccoli tossed in, this salad puts memorable flavors of Thanksgiving dinner and Christmas morning together.
3. Smoked Salmon Canapés
You might be thinking, "Is there enough time to do this?" The answer is, yes. Behind the fancy name of this recipe are three simple ingredients: salmon, cream cheese, and a baguette! This appetizer by Natasha's Kitchen will keep everyone wanting for more! You can even make some for yourself for your lunch the following work day!
4. Green Bean Casserole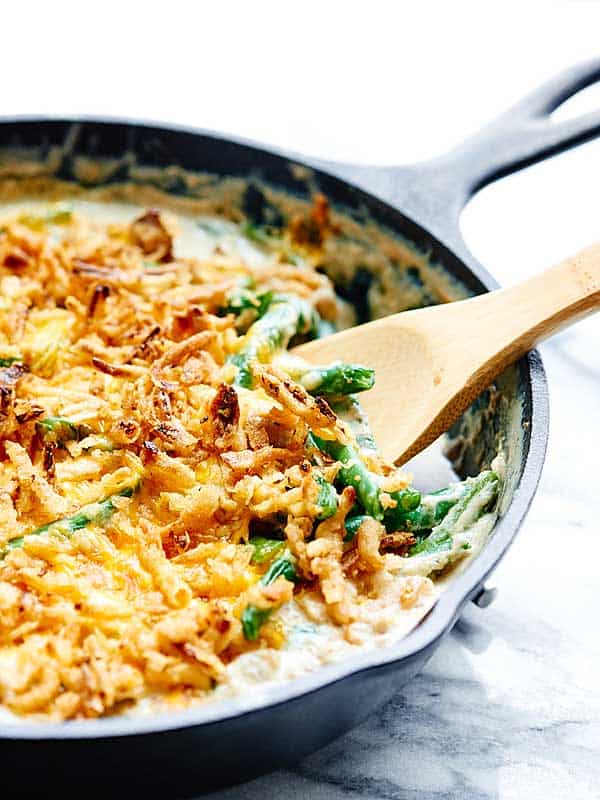 Cooking casseroles can be a long and meticulous process. But don't worry because we've chosen a simple but savory version of this classic. You can easily whip it up in less than an hour! Follow this recipe by Show Me The Yummy and you'll find that casseroles can indeed be your best friend when it comes to potlucks.
5. Cheese-Stuffed Bread Sticks
Stay away from what is plain and boring. Always find a way to bring excitement to your dish! Everyone knows what to expect with breadsticks, but with this recipe by Fake Ginger, your colleagues won't know what hit them! Be creative and use different types of cheese you want!
6. Honey-Ginger Spiced Pecans
This one's for the down time before the party starts. Hardly anyone bothers to pay attention to what they munch on before the main dishes arrive. But people are going to notice these spiced pecans by All That's Left are the Crumbs. The flavor is just too unique to be ignored.
7. Melon, Proscuitto, and Mozzarella Skewers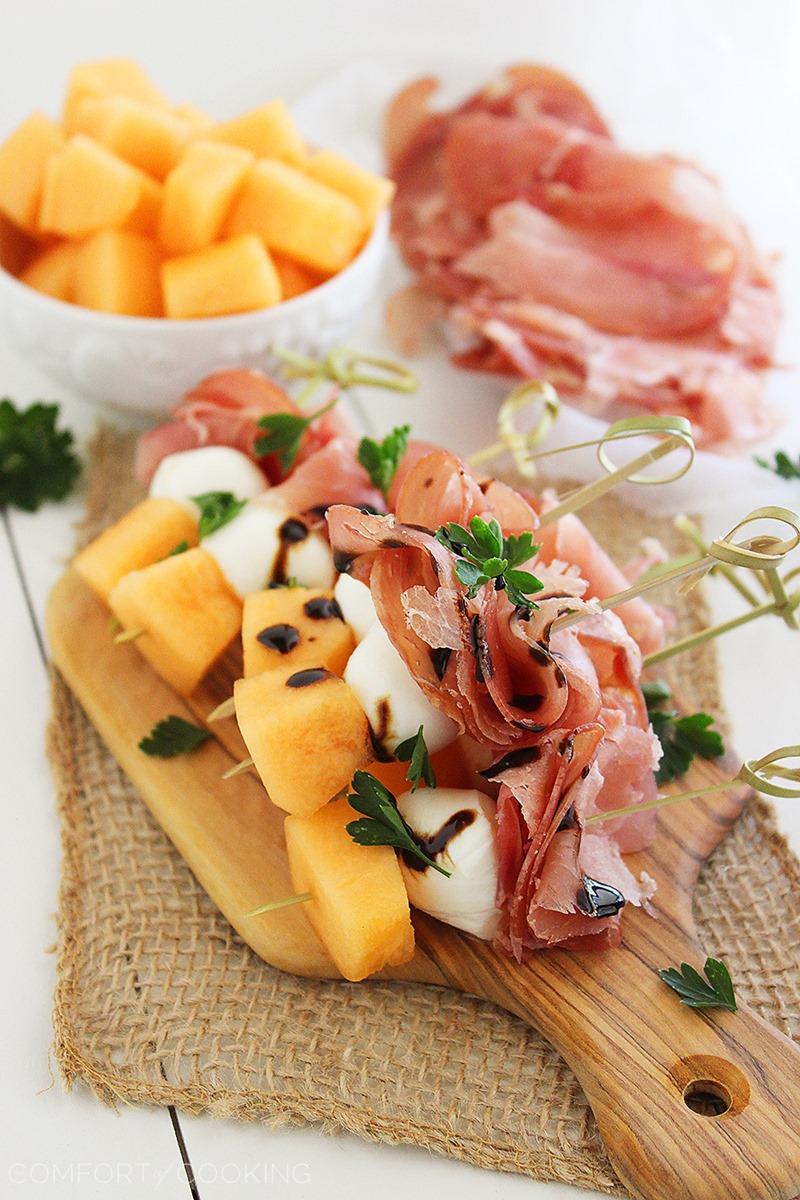 This recipe by The Comfort of Cooking is the perfect guide to making unique appetizers or finger food…served on skewers! Simple and highly doable, hardly anything will go wrong when you make these melon, proscuitto, and mozzarella skewers for a Christmas potluck.
8. Cheesy Tex-Mex Rice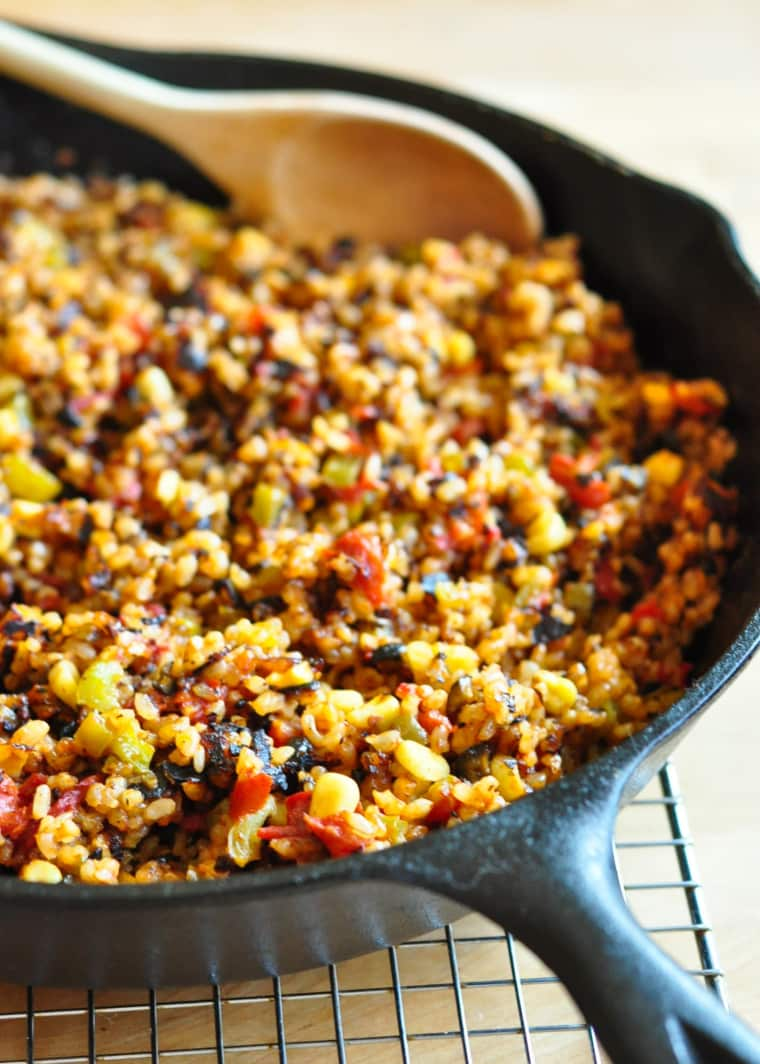 With all the moving and socializing, people are going to want something easy to eat—preferably a dish which has a unique blend of flavors and can keep everyone's energy up. This Tex-Mex rice recipe by The Kitchn is the perfect example for this type of dish!
9. Simple Roasted Pork Tenderloin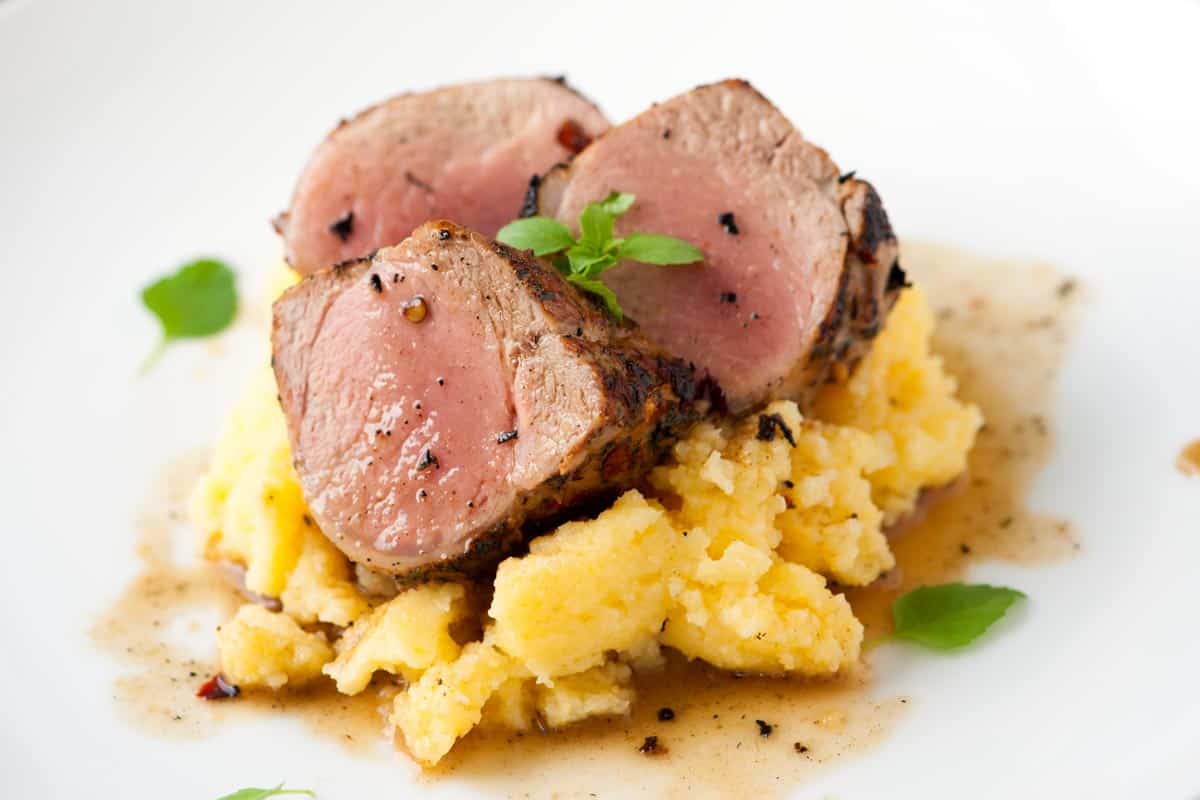 This roasted pork tenderloin by Inspired Taste will be an instant hit at any office party! It's a fulfilling, delicious dish which will make your office party actually worth going to. After all, a slice of well-cooked and perfectly seasoned meat demands to be taken with utmost awe and attention. Check out the recipe and you will be surprised how easy it is to sear and roast pork tenderloins.
10. Oven-Roasted Mushrooms and Potatoes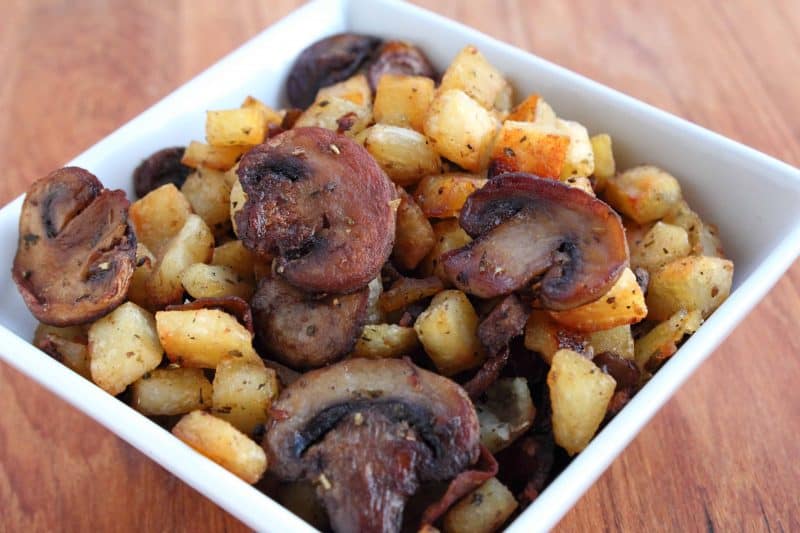 Make the perfect side dish for your roast beef—or any main course! These oven-roasted mushroom and potatoes by Teaspoon of Goodness are seasoned wonderfully and will go really well with many potluck dishes. What makes this savory dish even more awesome is you don't need to spend a lot of time or effort to make it.
11. French Roasted Chicken
Cooking tender white meat with the right herbs and spices, like the way this Field and Forest recipe suggests, brings out an exquisite taste. If you make this French roasted chicken for the party, be ready to be pestered with questions about your secret Christmas potluck recipes!
12. Simple Spiced Baked Chicken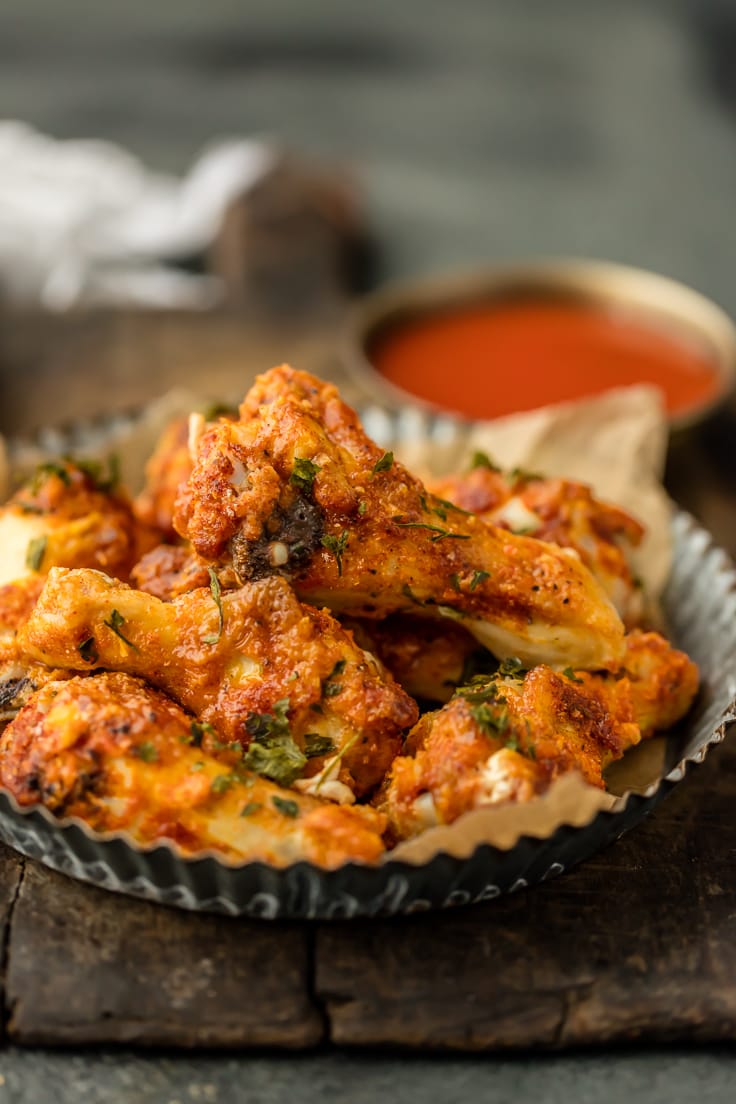 Chicken wings are the best and they're quite easy to make, too! The Cookie Rookie's recipe does not require a lot of fuss, which is just perfect when you're cooking for more people than usual.
13. 5-Ingredient Honey Baked Ham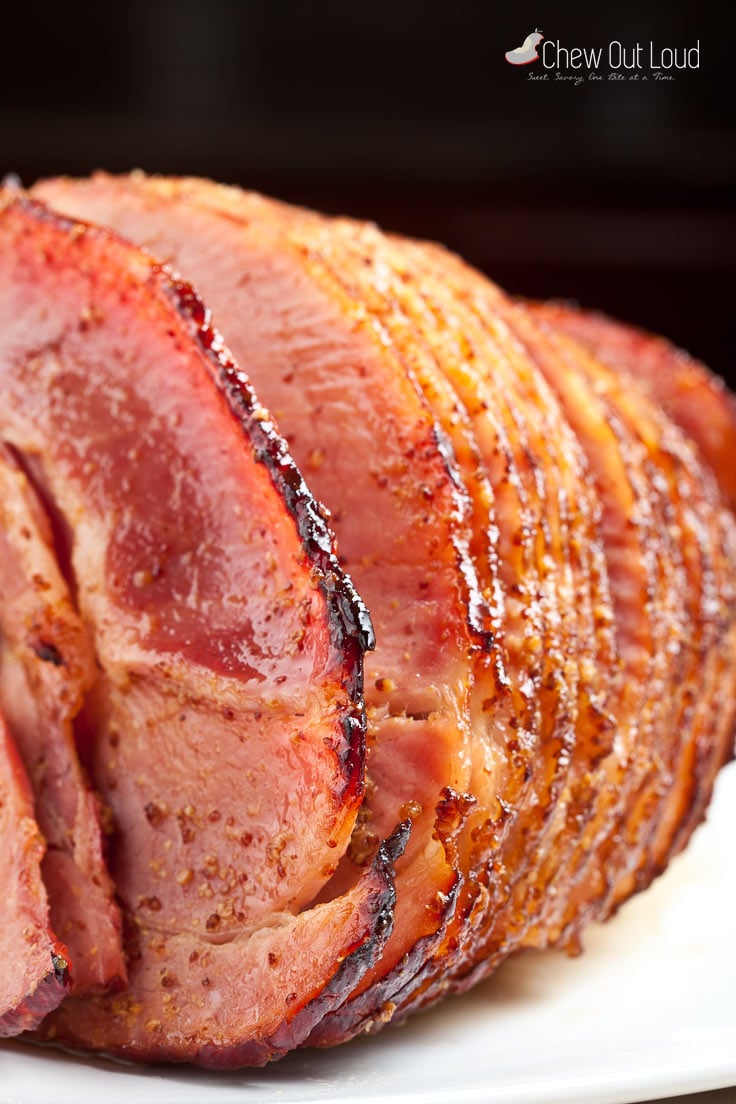 You can never have too much meat during Christmas. Forget about holiday weight gain because the honey-mustard sauce on this exquisite ham by Chew Out Loud is worth all the extra calories! Pounds can be shed off anytime, but good seasonal ham comes only once a year!
14. Mexican Stuffed Shells
These Mexican chicken shells by Like Mother Like Daughter recipe might just be the key to get the party started. Hardly anyone can say no to a bite of jumbo pasta shell, stuffed with ground beef, cream cheese, cheddar, and mozarella, along with an exquisite salsa and enchilada sauce. Getting all those savory flavor in just one bite is pure heaven!
15. Perfect Classic Chili
One Lovely Life's take on the classic chili is by no means complicated. The chili does take a lot of time to slow cook to perfection. But the preparation process itself is quite simple! You will definitely have time to do other things while you wait for the chili to be ready.
16. Chicken Pot Pie
Here's one that's been around for a long time! Any Christmas party menu—whether at home or at the office—seems to be incomplete without a good chicken pot pie. So, if you're assigned to bring this one to the office party, make sure not to resort to the old and expected ways of making it. Try this recipe by Love and Cilantro and you won't regret it!
17. Roasted Salmon with Herb Butter
Salmon always suggests 'fancy' and 'sophisticated'—and for good reason. It's a delicate type of meat that's very easy to ruin, so it has to be cooked just right. But the recipe by What Should I Make For the art of cooking salmon in six simple steps. Show your colleagues your culinary expertise by following this stress-free recipe.
18. Classic Barbecue Ribs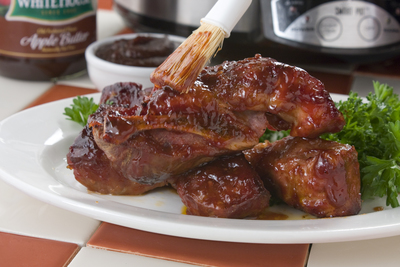 When in doubt, turn to the classics! Who can say no to a good fall-off-the-bone rack of ribs? Follow this recipe by Mr. Food to find out how you can achieve tender ribs swimming in good old fashioned barbecue sauce!
19. Creamy Cajun Chicken Pasta
You can never go wrong with pasta! It's so easy to make and the rewards are incredible! With this cajun recipe, by Eat Live Run you're gonna have to ask your friends to help you bring twice the number of servings required because this is going to be a hit! Remember to put the sauce in moderation and to cook your pasta al dente.
20. Chocolate Marshmallow Brownies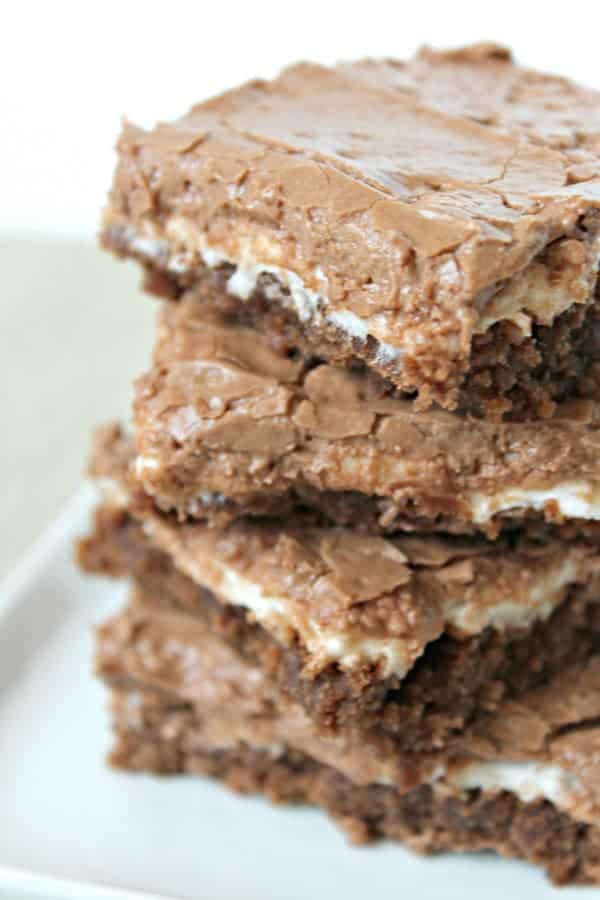 If you're looking for a Christmas dessert to bring the party, look no more and try this chocolate brownies recipe from Six Sisters' Stuff. One of the tried and tested Christmas potluck recipes out there are chocolate brownies so we guess it's safe to say you can't go wrong having this for dessert.
If you're on the hunt for the perfect #Christmas cookie, look no further! ? https://t.co/ymaZ4CQhmf pic.twitter.com/7Xo6a1YCxN

— Homemade Recipes (@BestHomeRecipes) November 30, 2016
21. Triple Coconut Poke Cake
The star of this Beyond Frosting recipe is the coconut. The firm yet soft consistency of coconuts help any baked good achieve the right texture and moisture. Make this for the Christmas potluck and it will be a dessert your colleagues will feast upon!
22. Strawberry Dump Cake
This strawberry dump cake by Yummy Healthy Easy recipe is the definition of 'beautiful mess'. Making a dump cake means throwing in all the ingredients without having to arrange them so meticulously. Even then, a dump cake does not look sloppy and tastes absolutely incredible. Christmas potluck recipes should always include this sweet rebellious indulgence!
23. Easy Creamy Lemon Bars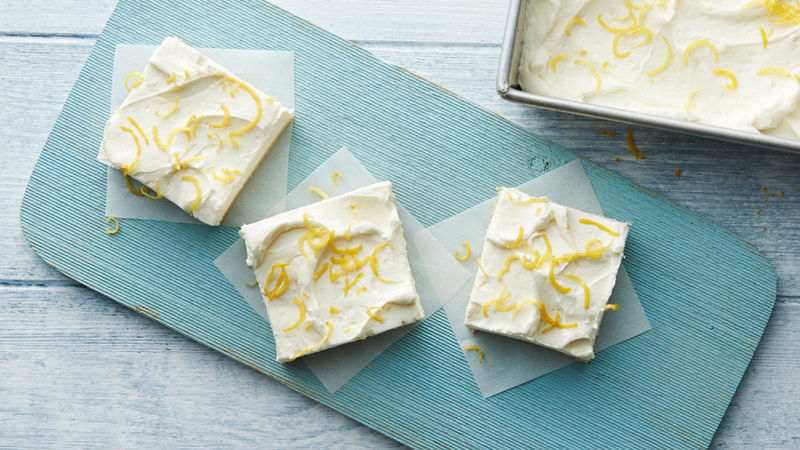 Do not be offended when they ask if your lemon bars are store-bought. This recipe by Pillsbury just lets you make lemon bars so good and creamy, you might even end up eating half of them on your way to the party!
24. Matcha Cookies
Sugar cookies are a must during Christma but you don't have to use the same predictable recipe each year. Try making your Christmas sugar cookies with some matcha powder. This exotic and trendy flavor is really worth the shot. Just follow the recipe by B. Britnell and you'll have a batch of these green babies in no time.
25. Sparkling Pomegranate Punch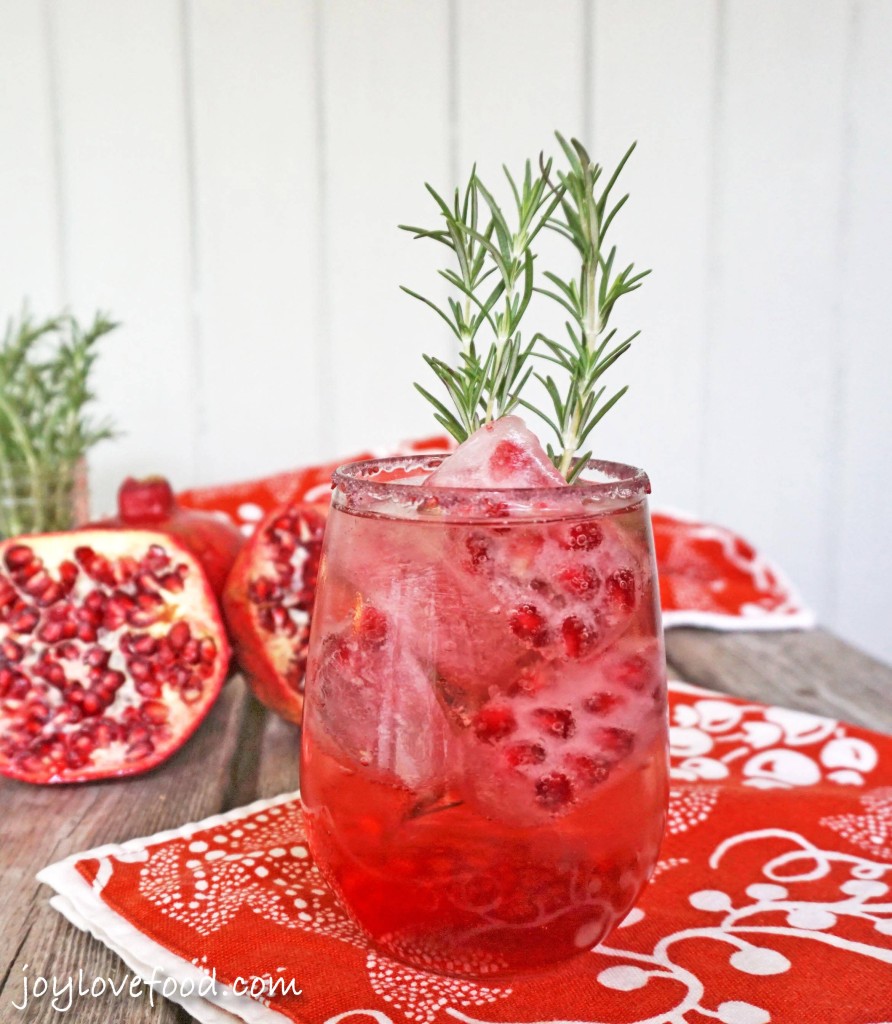 Let the party last a little longer with some of this refreshing punch by Joy Love Food! Bringing this to your office Christmas party should help everyone loosen up a little bit.
Watch this video from Something Edible for more Christmas potluck recipes ideas!
It can be pretty daunting to be asked to bring something to a potluck. But as you can see in the Christmas potluck recipes above, making a homemade dish for a party isn't exactly very intimidating. Relax, keep an open mind, and have fun cooking. Have a wonderful Christmas!
Which of these Christmas potluck recipes do you like best? What are you bringing to your Christmas office party this year? Let me know in the comments section!
Up Next: 30 Best Homemade Christmas Recipes To Serve This Holiday
Don't forget to keep in touch, foodies!
Also, make sure to follow us on Facebook, Instagram, Pinterest, and Twitter!
Editor's Note – This post was originally published in December 2016 and has been updated for quality and relevancy.