Special occasions call for only the best pie recipes. This collection of the most popular and best pie recipes will have you feeling giddy and excited for Christmas or the next holiday feast. Help yourself to the best pie recipes out there for special holiday occasions!
Best Pie Recipes To Get You In The Festive Mood!
I'm pretty positive everyone has a pie dish or recipe that reminds them of Christmas and other special occasions. Mine is Grammy's special apple and pumpkin pie for Thanksgiving, and mom's special lemon meringue pie for birthdays. For Christmas, it was a family tradition to prepare at least three different pie recipes, and I'm continuing the tradition. I've listed all the most liked and perfected best pie recipes online for more ideas. In the spirit of the holidays, I'm more than glad to share the best pie recipes with you.
1. Chocolate Peppermint Ganache Pie
This is a low-carb mint and chocolate ganache on top of a chocolatey, gluten-free cookie crust. With this chocolate pie, you're going to enjoy the holiday without messing up your diet!
2. Cranberry Custard Pie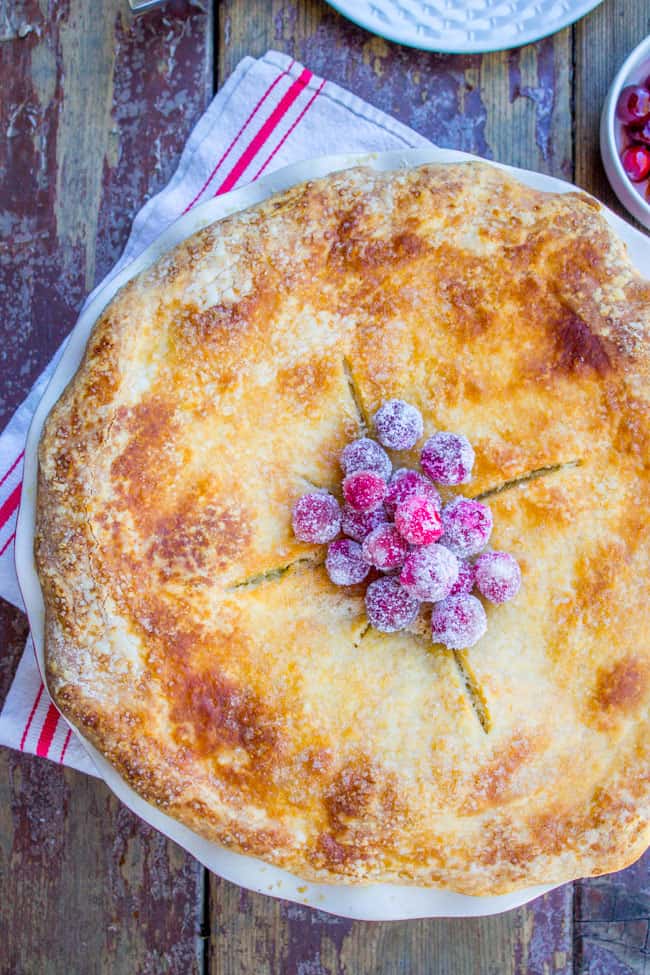 Imagine a buttery and flaky crust filled with a delightful custard and cranberry filling–that is what this cranberry custard pie is all about. Get creative with your raspberry pie, like topping it off with sugared cranberries, and you'll have the best Christmas dessert ever!
3. Easy Eggnog Pie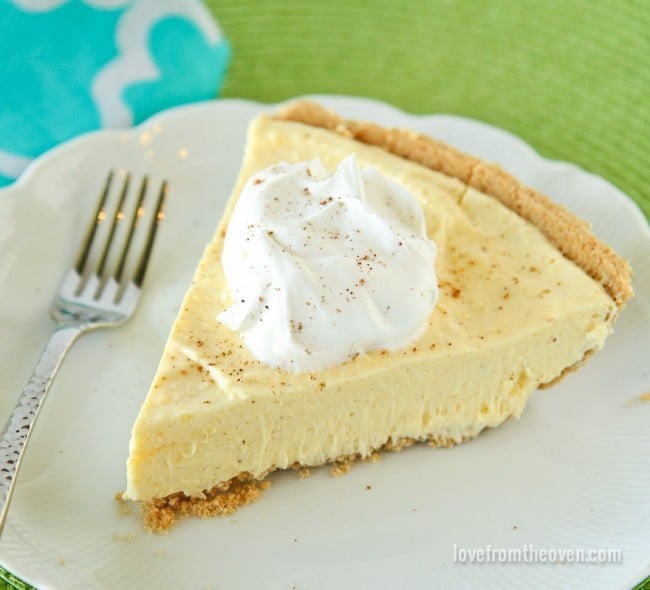 Is it not Christmasy enough without eggnog, but in a pie? Well, why not? Eggnog is versatile enough to incorporate into any holiday treat you want, just like this delectable eggnog pie.
4. Chocolate Mascarpone Raspberry Pie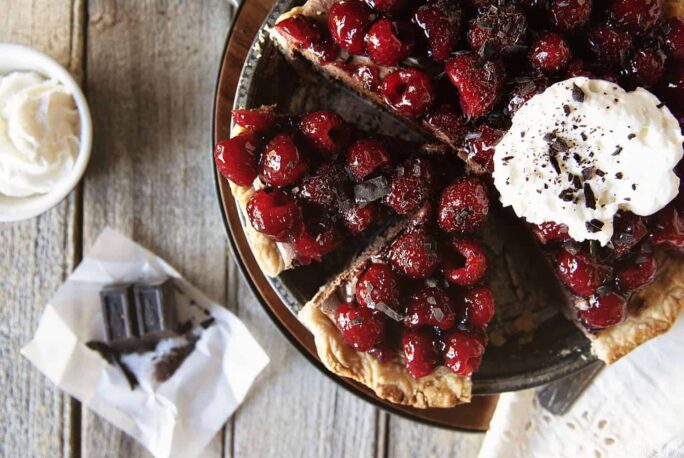 If I will be serving a pie this Christmas, I want it to be extraordinary, and I think I already found The One! This pie recipe sure takes holiday dessert to the next level!
5. Salted Caramel Apple Pie
Caramel and apple go hand in hand, that's why this salted caramel apple pie makes the ideal pie you can prepare during the holiday season. I'm pretty sure this pie will quickly become a family favorite thanks to the heavenly smell of salted caramel.
6. Gingerbread Eggnog Pumpkin Pie
You may be going the rustic route with this gingerbread eggnog pumpkin pie, but you're sure to have a very yummy treat to share with your family and friends on Christmas Day. After all, gingerbread, eggnog, and Christmas complement each other well.
7. Peppermint Crunch Ice Cream Pie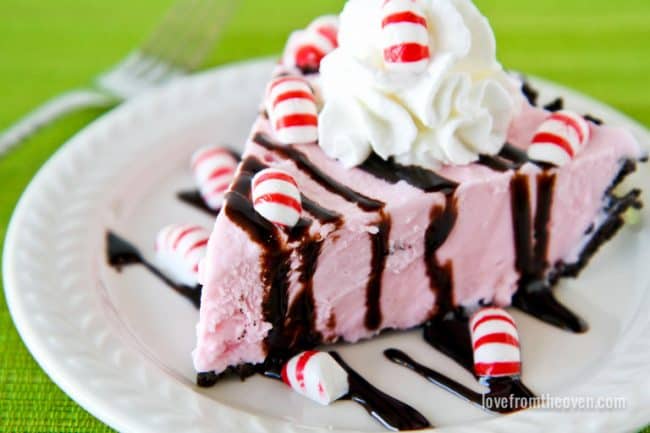 Oreo cookie pie crust goes well with peppermint, chocolate fudge ice cream, and crushed candy canes in this ice cream pie recipe. Well, it's always nice to have a delightful frozen treat to enjoy not only during Christmas, but any time of the year.
8. Apple Crumble Pie
If you love anything apple, then this is the pie for you. This apple crumb pie is filled with a delicious filling bursting with extreme apple goodness. And let's not forget about the crumble topping!
Craving a sweet #Christmas treat? Learn how to make these rice krispies! https://t.co/Q8xu1lpDpq pic.twitter.com/E8icdiHEu4

— Homemade Recipes (@BestHomeRecipes) December 3, 2016
9. Dark Chocolate Salted Caramel Oreo Pie
No time? No problem! This no-bake chocolate pie could be the easiest pie to make during the holiday season with only five simple ingredients. Its three decadent layers will surely have you drooling!
10. Maple Pecan Pumpkin Pie
I love how simple this maple pecan pumpkin pie is but still looks festive at the same time. It's pretty simple but puts you in a holiday mood. And if you're still on the hunt for the most delicious pumpkin recipe, your search might stop here!
11. French Silk Pie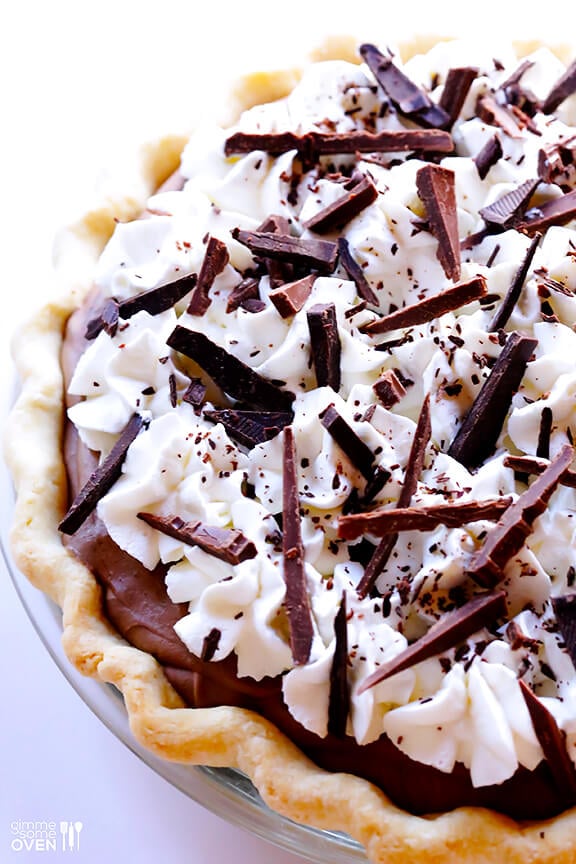 This year, why not try a classic French silk pie recipe to please the crowd this holiday season? It's quite different from your traditional Christmas pie but it's guaranteed to make everyone go "Wow!"
12. Christmas Sugar Cookie Pie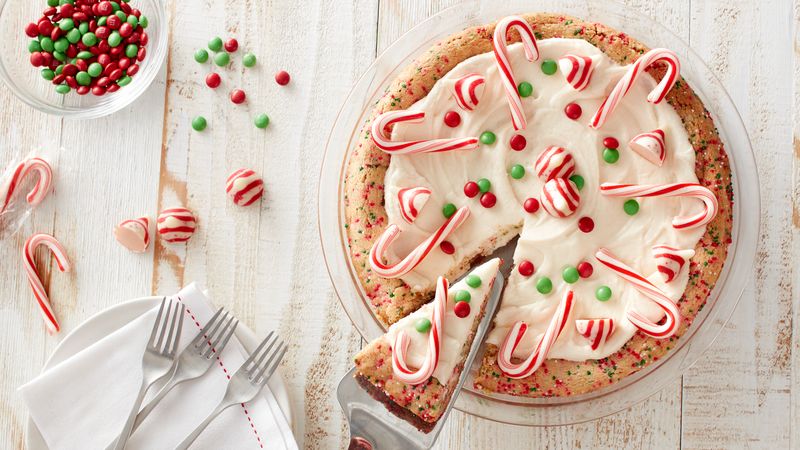 Serving this pie made up of cookie dough, candy sprinkles, and assorted holiday candy on Christmas Day will make everybody–especially the kids—light up like Christmas morning!
13. Pear-Cranberry Pie
The beautiful pairing of pears and tangy red cranberries makes this pear-cranberry pie extremely attractive, festive, and delicious. I know you're loving how it looks, so why not make this dreamy pie the focal point of your dinner table?
14. Brownie Pecan Pie
Your holiday treats aren't complete without something pecan coupled with brownies on your list. This Christmas, don't forget to make this lovely brownie pecan pie recipe. It's a nutty ooey gooey goodness, I promise you won't regret!
15. Chocolate Chess Pie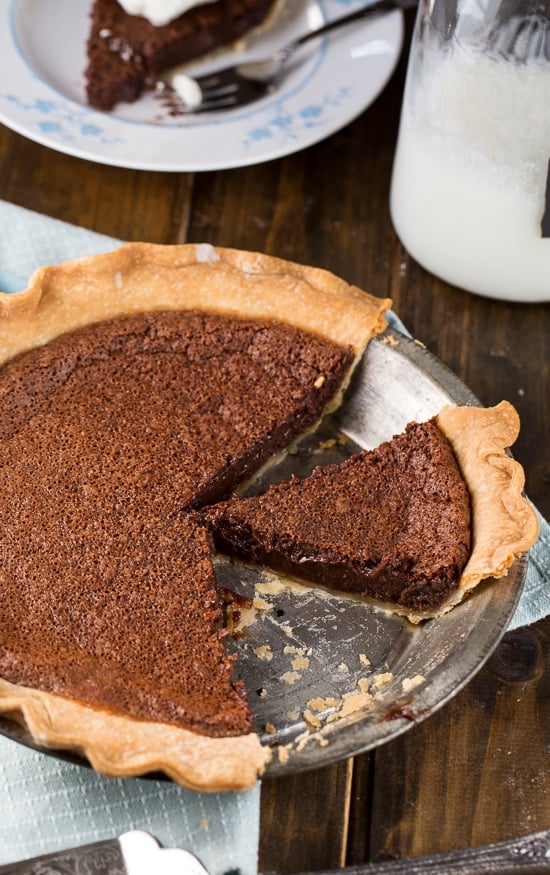 This chocolate chess pie is a foolproof recipe that makes the perfect chocolatey and fudgy dessert for the holidays. It's a mind-blowing pie that's easy to make but really hard to resist!
16. Red Velvet Cookie Pie Recipe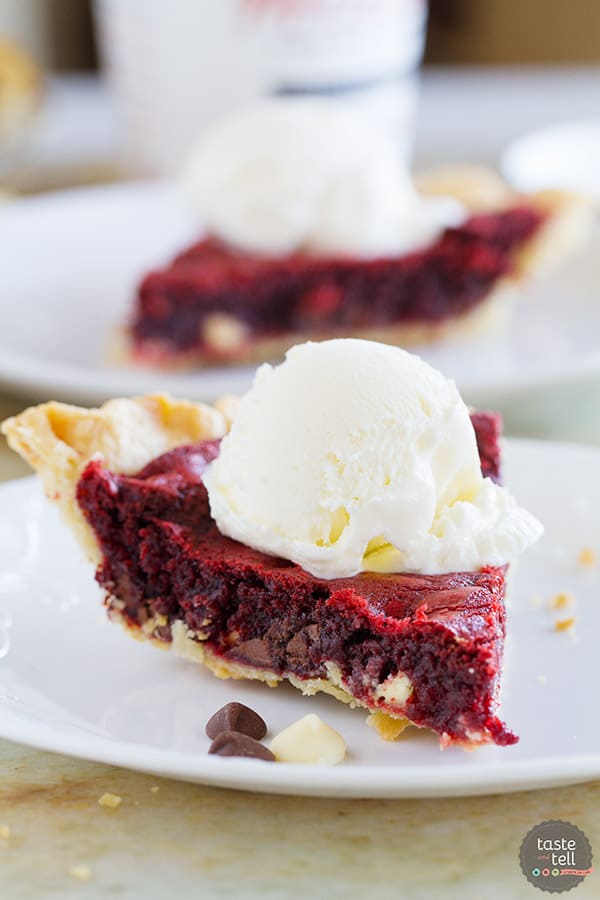 Red is one of the colors of Christmas and as you all know about red–its the first color our eyes notice. If you want an eye-catching table for your guests, include this easy red velvet cookie pie recipe.
17. Best Coconut Cream Pie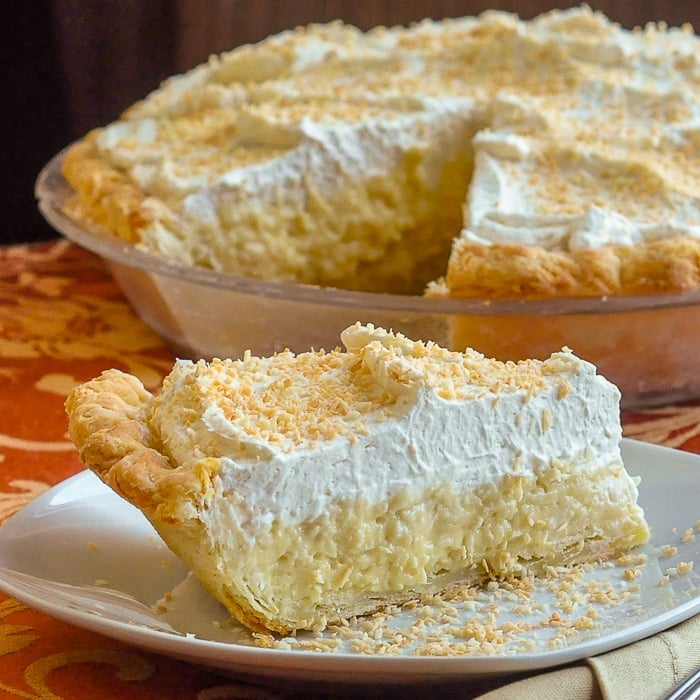 Go for something tropical for a change these winter holiday feasts. This coconut cream pie is definitely perfect with its snow-white cream and snowflake-like crumbs.
18. The Best Apple Pie Ever
I'll put my neck on the line here, but this apple pie recipe is the best indeed. It's just as how Granny used to make it and taste just as such. If you want to start a Christmas apple pie tradition you can give this pie a try.
19. Four Berry Pie Recipe
What makes a pie special is when you combine not just two, but four berries in one recipe. With strawberries, blackberries, blueberries, and raspberries in one, this is undeniably the pie for the party.
20. Chocolate And Peanut Butter Pie
For you who loves Oreos, peanut butter, and chocolate any time of the day, you'll love this delightful pie recipe even for Christmas. Whip this up in a few minutes and impress your guests who equally love peanut butter and chocolate.
21. No-Bake Cream Cheese Peanut Butter Pie
You already have a lot on your hands this Christmas. You don't have to skip preparing lots of desserts, but you can skip baking altogether with this no-bake pie. A special treat doesn't have to mean hard labor all the time.
22. Buttermilk Pie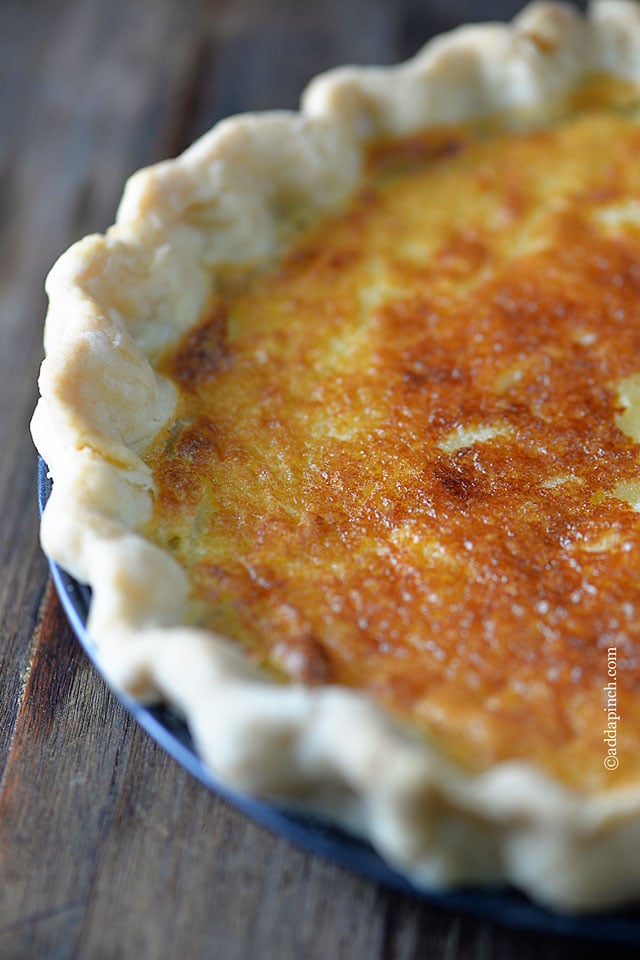 Get your fill of a classic buttermilk pie popularly served on Thanksgiving and Christmas. It's easy to make, calling for only a few ingredients, but the sumptuous taste is simply irresistible and unforgettable.
23. Best Strawberry Rhubarb Pie
While this is a healthy pie you can enjoy year-round, if you love rhubarb, then this will make it to your Christmas or Thanksgiving party. You can also consider this for 4th of July. Whatever is the occasion, this fruity and naturally sweetened pie is perfect.
24. Triple Key Lime Pie
You may be reminded of the easy breezy beaches of the Florida Keys with key lime pies, but this triple layer key lime pie will practically take you there. Wouldn't you want the promise of summer during the freezing winter holidays?
25. Chocolate Raspberry Cream Pie
Chocolate is perfect for any occasion, but a dark chocolate raspberry cream pie is definitely ideal for Christmas. Rich dark chocolate plus raspberries in a warm cream pie will surely warm you up in the cold of winter.
26. Raspberry Ribbon Pie Recipe
"Every slice is a surprise", is how I best describe the experience after enjoying this delicate raspberry ribbon pie recipe. It is truly amazing–it deserves a spot on my Christmas table.
27. Strawberries And Cream Pie
Don't hold off on sweets this Christmas because this one is healthier with fresh fruit. If you like it rich, yet so light it literally melts in your mouth, you'll love this strawberries and cream pie recipe.
28. Freezer Caramel Drizzle Pie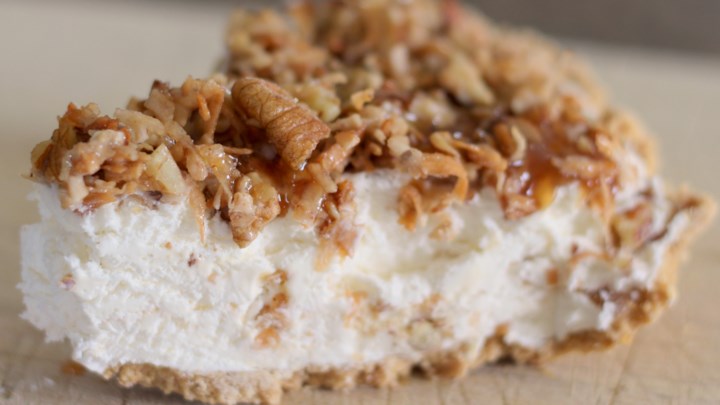 Special holiday dessert recipes almost always call for sweat and tears to make. Well, this freezer caramel drizzle pie is easy as pie– you can sleep on it!
29. Mississippi Mud Pie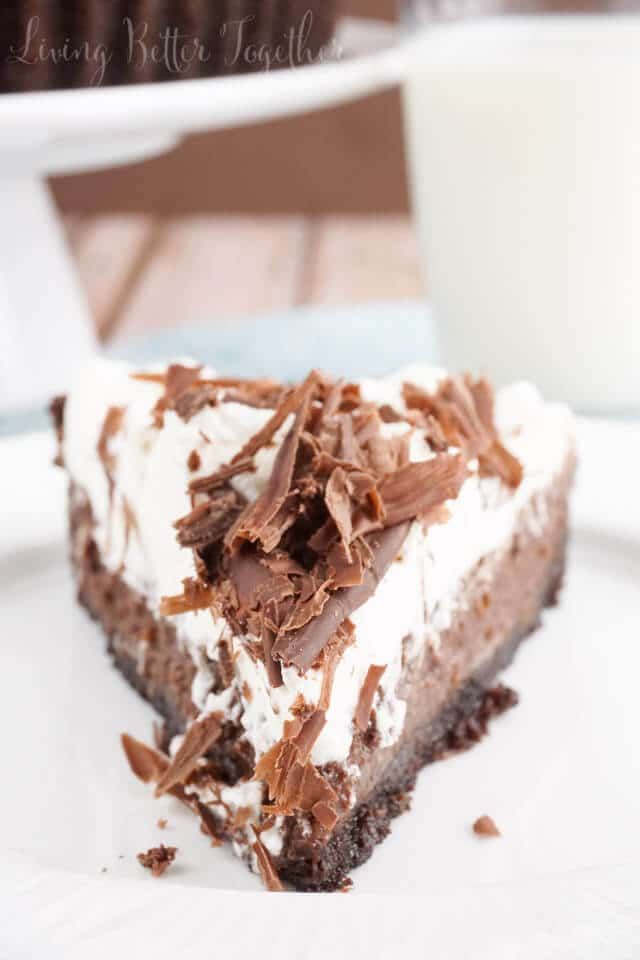 This Mississippi mud pie will somewhat require your labor of love to prepare. Well, a decadent and rich chocolate pie recipe sure deserves your attention and a spot on a holiday feast table.
30. Best Ever Banana Pudding Pie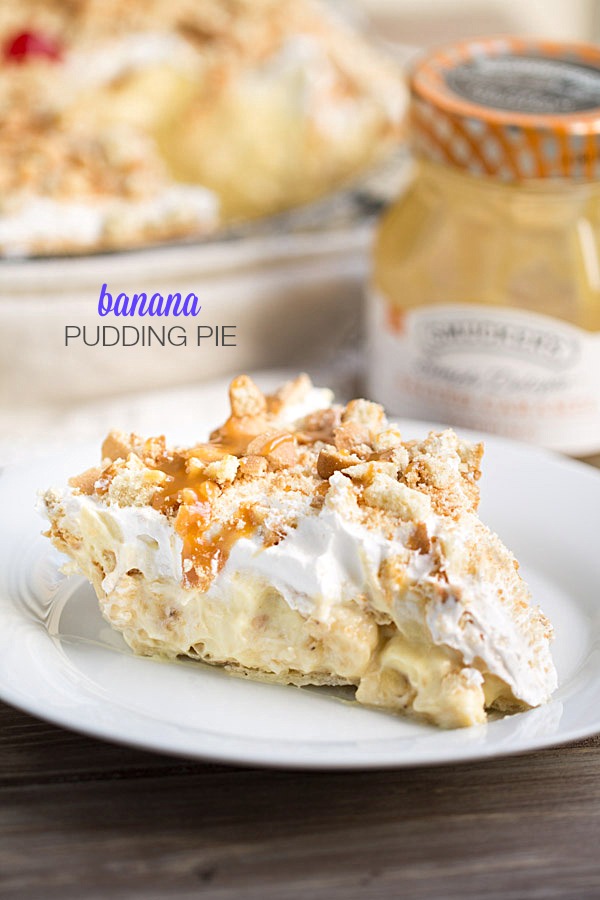 It's hard not to eat when the occasion presents itself, especially at special ones like Christmas. Luckily, this banana pudding pie is rich in healthy banana for almost guilt-free pleasure.
31. Old Fashioned Lemon Icebox Pie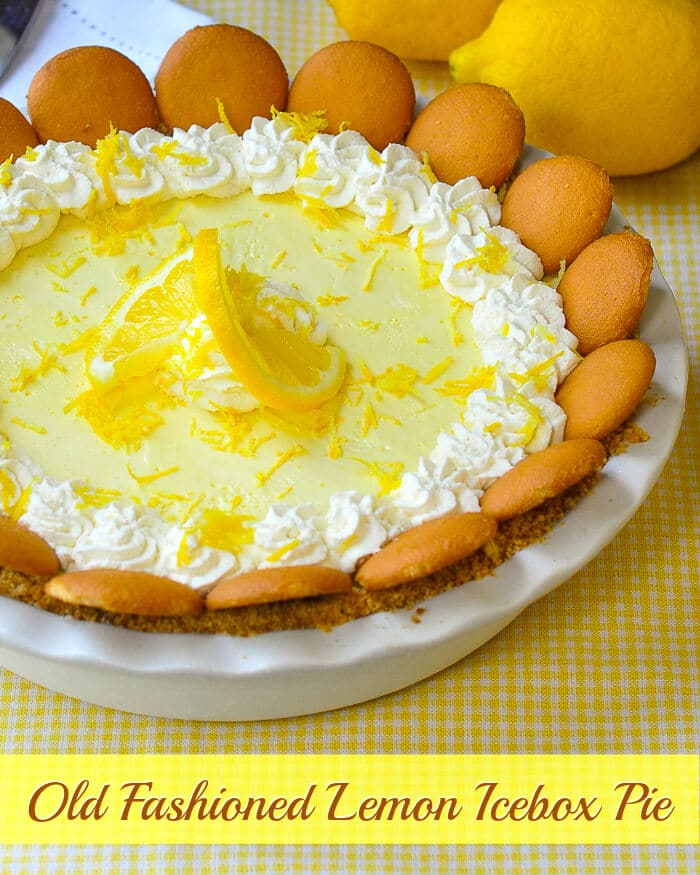 If you want something different from your usual lemon meringue pie, try this old-fashioned lemon icebox pie recipe. Now this one will really go through fire and ice to make. You bake the crust then freeze the pie–really worthy of a special occasion.
32. No-Bake Triple Layer Pumpkin Pie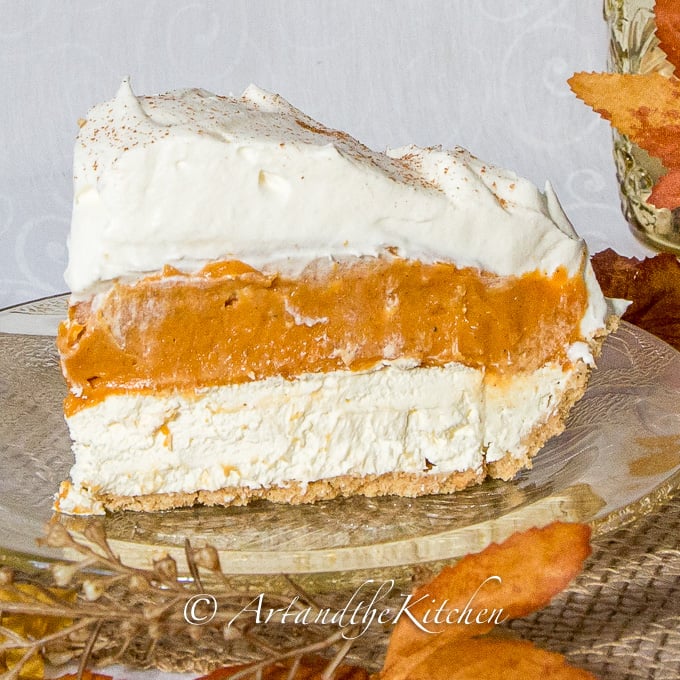 This no-bake triple layer pumpkin pie will most likely make it my Thanksgiving menu, but it's great for Christmas too. Well, whatever is the occasion, this special pie recipe is definitely worthy.
33. Candy Cane Pie
It's a family tradition to serve at least three different pies every Christmas. This candy cane pie will make it to my menu for the kids but I won't blame the adults if they love it too.
34. French Silk Pie
When you say silk, we know it's delicate and soft, and so is this French silk pie. It's in the chocolate and cream with a secret ingredient whipped up good to make the super creamy and delectable filling.
35. Millionaire Pie
I saved the best for last and this millionaire pie recipe will totally make it to my Christmas menu. Not only does it looks so good, I'm positive the kids will love it with cherries in a fluffy and creamy filling.
Got room for one more? Check out this video to make a Christmas pork pie:

There you have it, foodies! The best pie recipes ever perfect for Christmas and other special holiday occasions. With this selection, I'm sure picking one for Christmas won't be as easy as pie. I hope you enjoy this list and will try some of these best pie recipes!
Which of these best pie recipes are you planning to try for Christmas? Share your thoughts with us in the comments section below!
Up Next: 26 Homemade Pie Recipes for Thanksgiving
Don't forget to keep in touch, foodies!
Also, make sure to follow us on Facebook, Instagram, Pinterest, and Twitter!
Editor's Note – This post was originally published in December 2016 and has been updated for quality and relevancy.