Pies have always been the star of Thanksgiving desserts. But since so many Thanksgiving seasons have passed, pies are starting to lose their luster! These days, we see modern desserts, reinvented sweets, and many other confections on the dining table. But as a lover of homemade pie, I simply cannot—and will not—accept that the moment for pies is over! This list is for the fan of the classics!
26 Homemade Pie Recipes to be Thankful For
This is my mission: To make you forget going to the store and opt for a homemade pie recipe! I know I'm not alone in this! Pies are a genuine American tradition many of us will always be thankful for. Check out these creative concoctions for your next Thanksgiving homemade pie!
1. Pumpkin Pie Recipe
No need to wait for Thanksgiving. You can celebrate any day of the year with an easy pumpkin pie recipe. The key to reliving this classic is to keep finding ways to improve the quality and taste of your pumpkin. This recipe takes care of that!
2. Frozen Reese's Peanut Butter Pie
Who doesn't love Reese's peanut butter candy? This is easily one of the best chocolate products out in the market today. A pie that's rich and thick in sweetness can be the only logical outcome of this ingenious hack! And I love it.
3. Mini Lemon Meringue Pies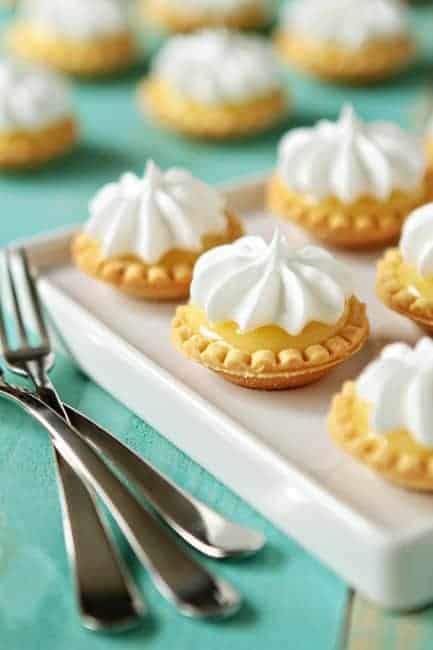 Eating a slice of pie can be a bit of a mess. This bite-sized version of lemon meringue is coming to the rescue! Get the same amount of satisfaction minus the OCD worries.
4. Buttermilk Pie
You don't have to shell out money for something this hearty and fulfilling. You can make this Buttermilk pie in your own kitchen with ease and almost no effort.  The zest of strawberries is always a good complement to the thick and creamy buttermilk filling.
5. Old-Fashioned Coconut Cream Pie
Coconuts are no longer just for shakes—they're for pies, too! Have a blast from the past with this old-fashioned homemade pie recipe that will certainly tickle your taste buds.
Stuffed apple crisp cups ? Fall has never tasted so delicious! https://t.co/wrpaRUwctS pic.twitter.com/UpUjRHJ8y9

— Homemade Recipes (@BestHomeRecipes) November 24, 2016
6. Pumpkin Dutch Apple Pie
Pumpkin may not be your flavor of choice for dessert but when combined with apple, you might just change your mind. Apples have a tender and smooth texture that goes well with pie crumbs and wave of pumpkin.
7. Peach Pies in a Jar
As if cakes in a jar wasn't enough, now there are peach pies in a jar! Eat your classic homemade pie recipe pie without the mess! The presentation of this recipe is such a great bonus, especially in this day and age where jars are the new plates!
8. Chocolate Strawberry Oasis Pie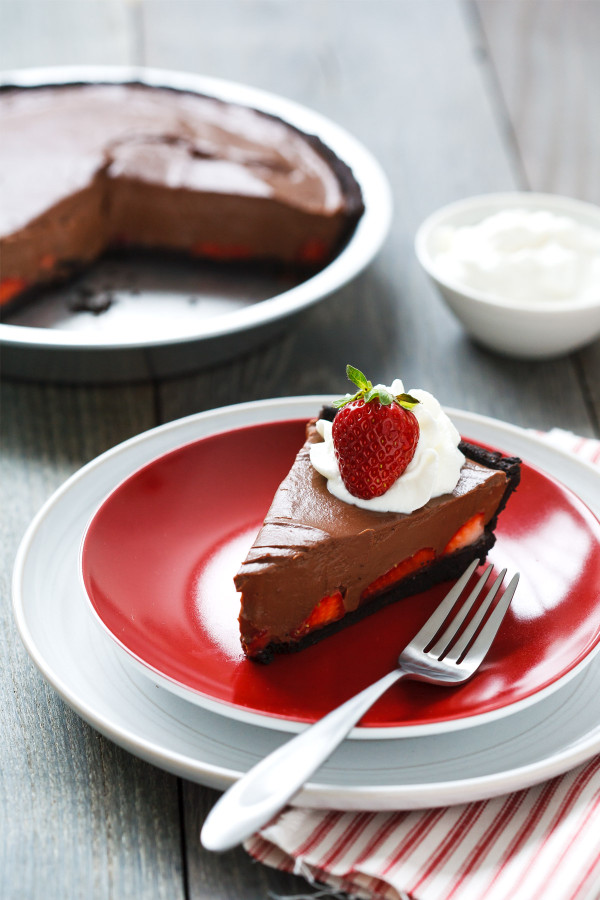 This chocolate strawberry pie is your oasis in the midst of a sweltering summer heat. Need a break? Just dig into this homemade pie recipe! It's a chocolate-coated strawberry made more indulgent!
9. Candied Sweet Potato Pie
Sweet potato contains a high amount of fiber important to our health. This homemade pie recipe will give you both nourishment and enjoyment! Remember to cook the sweet potato just right—soft but firm is what you want to achieve for this recipe.
10. Lemon Cream Pie
They say looks can be deceiving. But not this pie! Delectable in appearance and in taste, this lemon cream pie proves that an oldie is indeed a goodie.
11. Salted Caramel Pie
Salted caramel pie is one of the top choices for dessert today, thanks to salted caramel everything—lattes, cakes, cupcakes! But who can complain? It doesn't take a genius to realize that salt heightens the flavor of everything! It was only about time it was put in caramel and pie crust!
12. S'mores Pie
There are many s'mores pie recipes out there, but this homemade pie recipe stands out among the rest because of its thick crust that offsets its sweetness! Eat this one by the fireplace to remind you of the great wilderness!
13. Snicker Caramel Apple Pie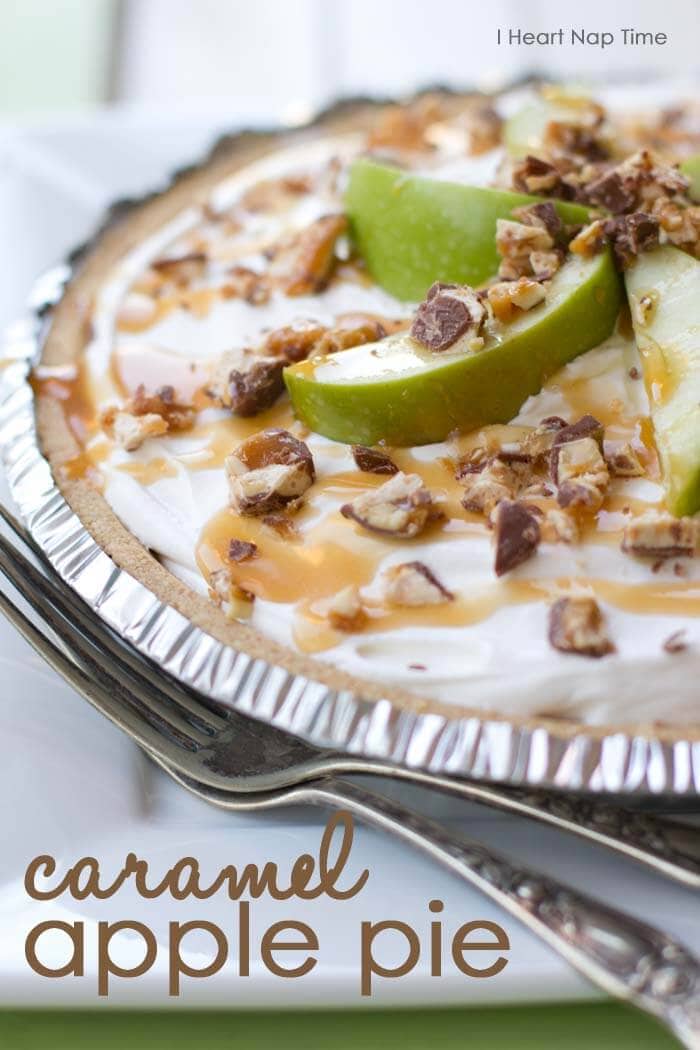 Apples, caramel, and nuts are, as the song goes, a perfect combination. This homemade pie recipe will have you looking for love plus more.
14. Mini Candy Corn Pies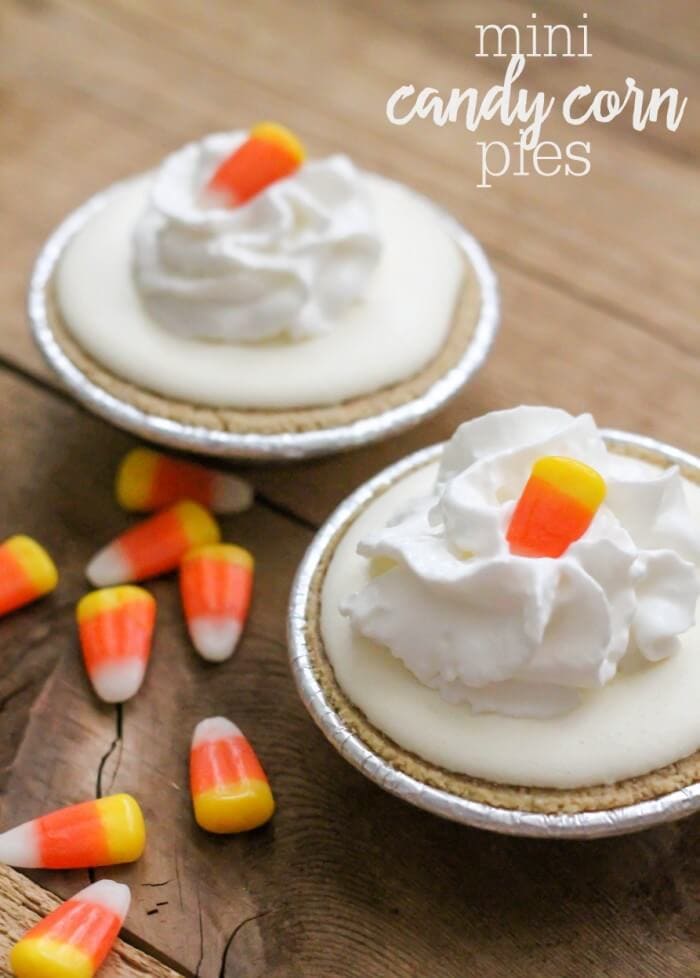 As we near the end of the year, remind everyone on Thanksgiving of the best Holidays they've had with this trick or treat in a pie! The creamy taste and the surprising addition of sweet candy will make everyone remember their fondest childhood memories during Thanksgiving.
15. Black Forest Cream Pie
Not only is black forest a type of cake, it can also come in pie form! Putting the dark rich flavor of chocolate along with the relish of berry over a thick crumbly crust sounds like a good idea to me.
16. Easy Strawberry Pie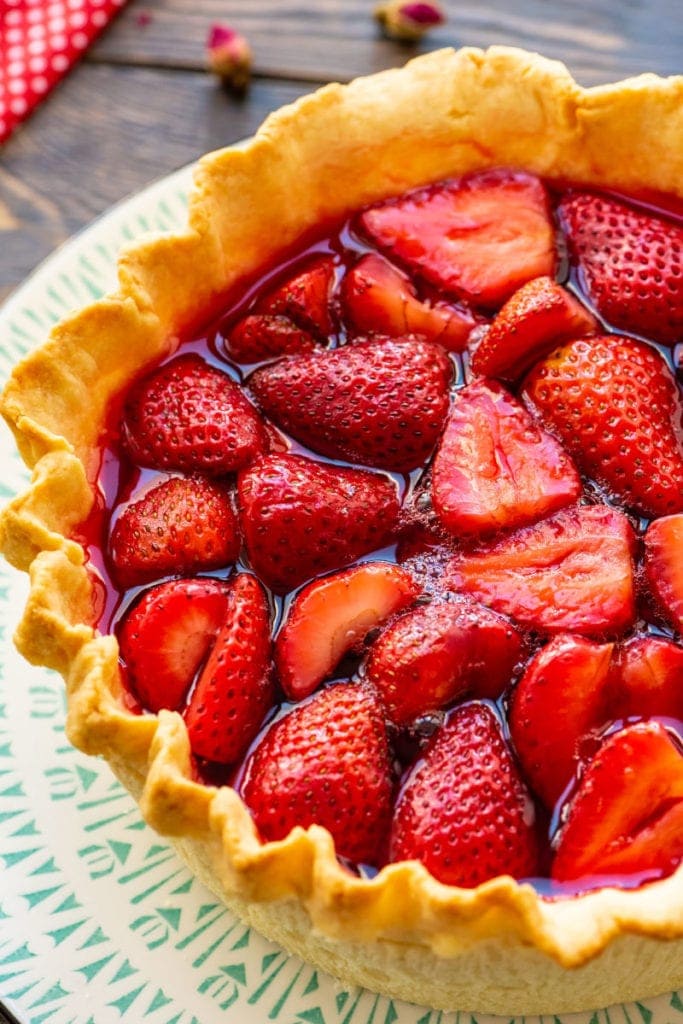 What most people love about strawberries is not having to put in too much effort to make it incredibly delicious. Make the most out of this fruit's versatility by turning it into a pie.
17.  Apple Cider Pie
Who says pies need to be heavy on the calories to be delicious? This fruity and healthy apple cider pie begs to differ! Perfect for celebrating Thanksgiving and anticipating Christmas! The in-between drink that will keep the Holiday spirit alive!
18. Chocolate Mint Mousse Pie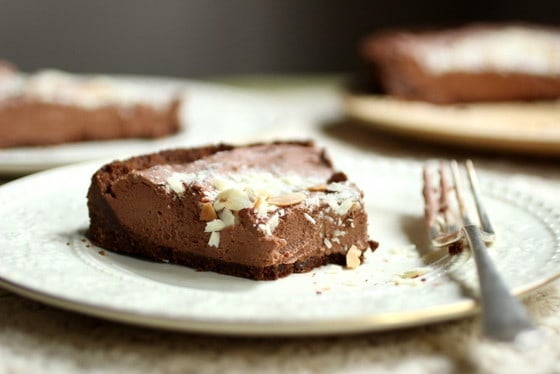 What is better than a mint pie? A chocolate mint mousse pie, of course! It can't get any better than having the refreshing kick of mint melt inside your mouth with warm and moist chocolate. Best enjoyed in the confines of your Thanksgiving-ready home.
19. Blueberry Pie
The mother of all homemade pie recipes! Resurrect this gem back into the 21st century with a bit of a twist. Very much like its twin strawberry, blueberry is the gift that keeps on giving.
20.  Peanut Butter S'mores Meringue Pie
Reminiscent of the company of closest friends gathered 'round the campfire, this pie is inspired by the best-loved camping food staple. I know I'm thankful for the friends I've had through the years. Remind yourself of the gift of friendship this Thanksgiving with this s'mores pie recipe here.
21. No-Bake Mint Chocolate Chip Pie
Everyone knows that while Thanksgiving is an event in itself, it also signals our anticipation for Christmas! Holidays or not, the taste of mint will remind you of the Christmas season. The best thing about this recipe? No baking required!
22. Peach Blueberry Pie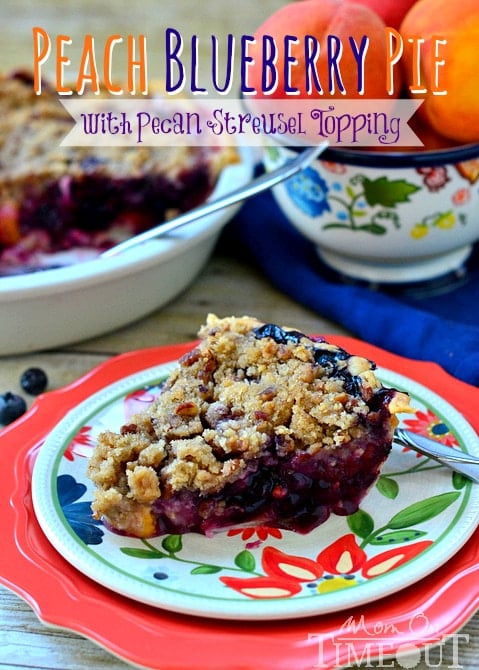 If you are in for something fruity and yummy, this is the recipe to try. The oozing sweetness of this fruity treat is balanced by its pecan streusel topping.
23.  Peanut Butter Chocolate Chip Pie
Peanut butter and chocolate chip have always been great friends. Relive your best school memories with gratitude this Thanksgiving with this amazing treat.
24. Biscoff Pie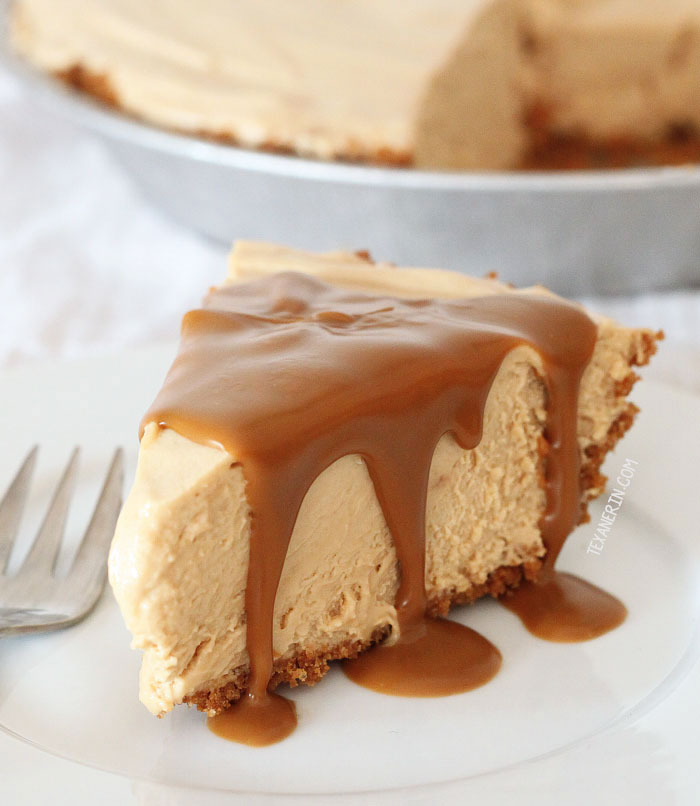 Cookie butter and a pie? Yes, please! No one can say no to this crumbly and creamy caramel delight! There is no ingredient too crazy enough to incorporate into your pie. Your guests this Thanksgiving will be thankful for your imagination!
25. Dulce de Leche Apple Pie
A plain apple pie is already delicious in itself. Add custard to it and it will certainly be your new favorite dessert! This pie recipe tastes like a cross between a pie and an ice cream. Get the best of both worlds this Thanksgiving!
26. Frozen Grasshopper Pie
The name may not make the pie attractive but one bite of this creamy pie goodness will change your mind in an instant! I have a feeling this pie is named after an insect because it's good enough to make you hop with joy from one spot to another!
Watch this video from Fifteen Spatulas for more Thanksgiving homemade pie recipes!
Make a pie that's uniquely you without leaving the comfort of your home! These homemade pie recipes are only the beginning of your journey to becoming a Thanksgiving expert! Before you know it, you'll be living the life… of pie. Let's face it, your baking deserves an Oscar nomination too.
If you're looking for more ways to create a one-of-a-kind pie, here are 5 Easy Ways to Make Your Thanksgiving Pies Look Awesome! Do you have a homemade pie recipe that's been in your family for ages? Share it below in the comments section!
Don't forget to keep in touch, foodies!
Sign up for our newsletter here!
Also, make sure to follow us on social media:
Facebook
Instagram
Pinterest
Twitter
Tumblr