Forget what you know about traditional Thanksgiving pies this year! Make your pie experience one of a kind by making one of these unique and delectable Thanksgiving pies.
Creative Takes On Thanksgiving Pies
Instead of sticking to the usual menu for Thanksgiving dinner, why not try to bring something new to the table this year? We dare you to take some risk and think outside the box. This list of unique Thanksgiving pies can help you get started! All of these recipes are interesting versions of traditional pies—and it's possible they end up not being pies at all but still have the classic taste of a Thanksgiving pie. Explore this list and enjoy!
1. Pumpkin and Apple Cider Oatmeal Creme Pies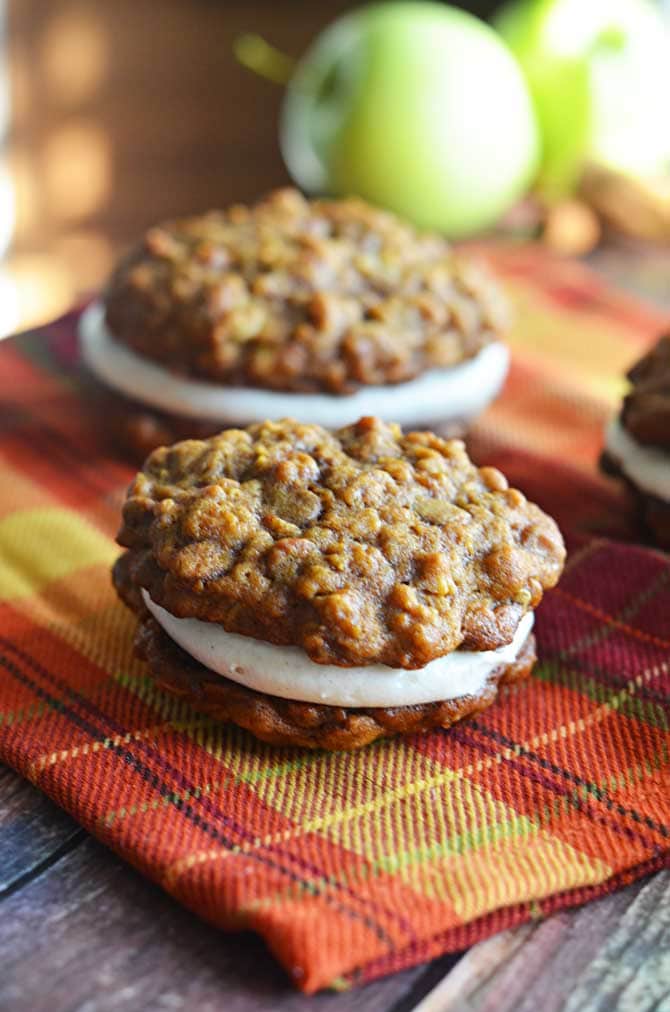 Remember that feeling of unwrapping a Little Debbie oatmeal creme pie when you were younger? These delicious pumpkin and apple cider oatmeal creme pies by Host the Toast are everything your younger self wish they could have had.
2. Apple Pie Egg Rolls
You don't know delightful apple pies until you've deep fried one and topped it off with powdered sugar. That savory first bite of holiday spice and sweet heaven will have you hooked and asking for more! Learn how to fry an apple pie egg roll in this recipe by Spend With Pennies.
3. Apple Pie Stuffed Apples
A baked apple a day keeps your holiday blues away! These stuffed apple pies by Jennifer Meyering are made with buttery crust and stuffed with warm apple cinnamon filling. It's just like your regular apple pie but a tad crunchier.
4. Double Stuffed Pumpkin Pie Oreos
It's not Thanksgiving without pumpkin pie….and Oreos? It may sound odd but believe it or not, they taste awesome and good together! These pumpkin pie oreos by Half Baked Harvest are actually cookies filled with pumpkin pie and cream filling. It's definitely an interesting take on Thanksgiving pie.
5. Pumpkin Pie Maple Glazed Pop Tarts
Still looking for a decadent and easy dessert to make on Thanksgiving? How about these pop-tarts with pumpkin pie filling and topped off with yummy maple glaze? Try this recipe by Joy the Baker because you won't regret it.
6. Pumpkin Cheesecake Trifles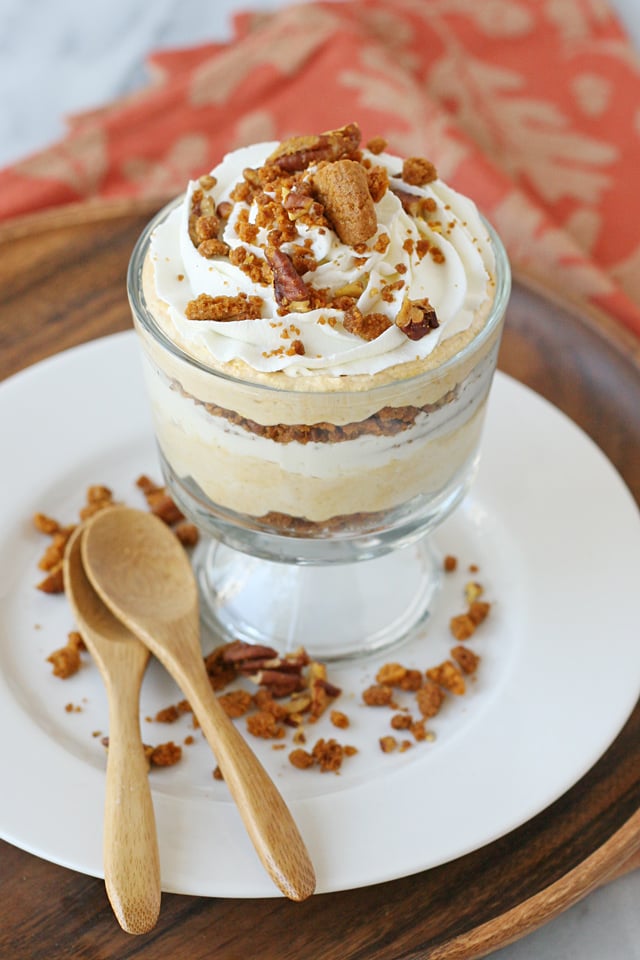 Thanksgiving preparation can take up an entire day. If you don't have the time, try out this simple recipe by Glorious Treats. These pumpkin pie cheesecake trifles are not just easy to make; they're aesthetically appealing and very delicious as well.
7. Pumpkin Pie Fruit Roll Ups
Your kids will absolutely love these fall-themed pumpkin pie fruit roll-ups by Food For My Family. And you will, too! Obviously, these are not your traditional Thanksgiving pumpkin pie but each year you need to try something new.
8. Chocolate Pecan Pie Bars
Be warned—these chocolate pecan pie bars by Heather Christo are so addicting! But when something this delicious comes along, sometimes you just have to give in and dig into the chocolatey goodness. Maintaining a healthy diet around Thanksgiving can indeed be tough—trust me, I know.
9. Pumpkin Pie Popsicles
Cool off and get a taste of the holiday season with these pumpkin pie popsicles by kitchen concoctions. Having these frozen treats on Thanksgiving is a brilliant way to enjoy pumpkin pie!
10. Chocolate Bourbon Pecan Pie Cupcakes
What's a list of desserts without any cupcakes? With a gooey pecan pie filling, a sweet butter pecan frosting, and studded with chopped nutty pecans, these cupcakes by Half Baked Harvest will be your new favorite Thanksgiving dessert.
11. Mini Beef and Guinness Pies
This mini beef pie by Inspired Taste is a real show-stopper! Remember, pies don't always have to be for dessert. You enjoy them sweet but you'll love them when they're savory, too.
12. Pumpkin Pie Cream Puffs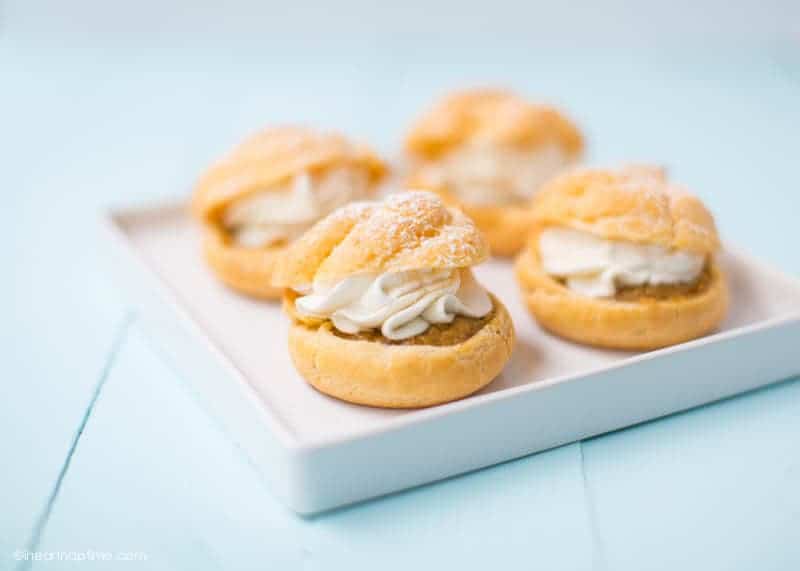 Having a light pastry dessert is the perfect way to end a heavy Thanksgiving meal. This is why we suggest you try whipping up these pumpkin pie cream puffs by i heart naptime. They have the pumpkin spice flavor you want in a traditional Thanksgiving pie, only that they're much lighter and fluffier.
13. Individual Pumpkin Pies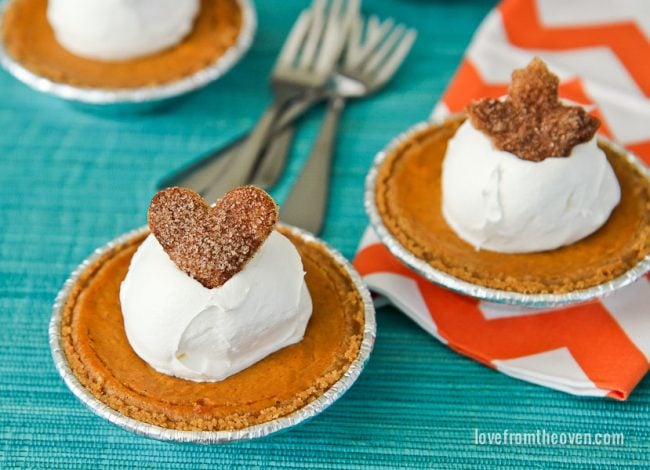 There's a possibility people will fight over the last slice of pumpkin pie, especially when it's so good. To avoid this from happening on Thanksgiving, prepare individual pumpkin pies instead! This recipe by Love From The Oven will show you how to do it…the easy way.
14. Gingerbread Whoopie Pies
These gingerbread whoopie pies by Ari's Menu have a lot of flavor to offer, considering they contain spices like cinnamon, ginger, cloves, and nutmeg…plus a dark chocolate ganache as filling. Imagine all those wonderful flavors bursting into your mouth in just one bite! They'll make a cool surprise for your guests on Thanksgiving.
15. Apple Pie Cupcakes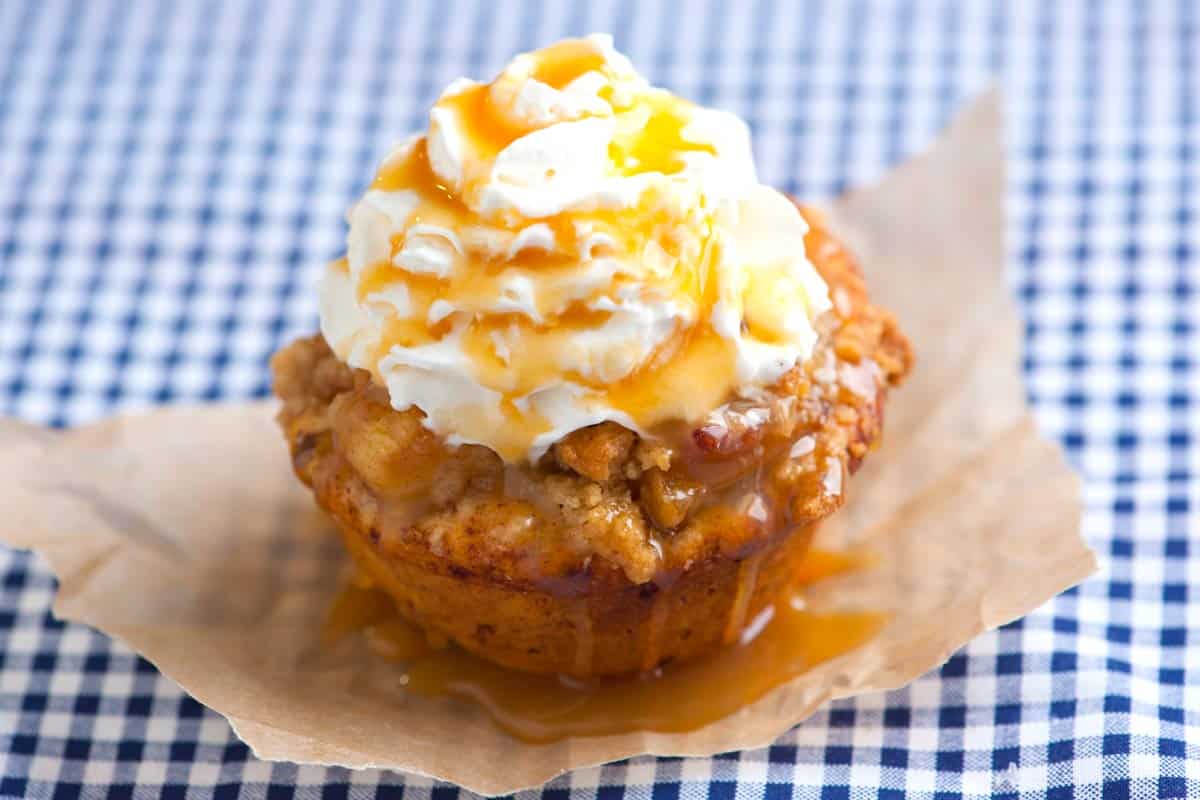 There's a lot going on in this Inspired Taste recipe but it's pretty simple at the same time. The apple pie cupcakes are basically cinnamon rolls with a spiced apple filling and a crumble topping, complete with whipped cream and caramel sauce.
Watch this video from Fifteen Spatulas for more delicious Thanksgiving pie recipes:

With this list of amazing ideas for Thanksgiving pies, there's no way for you not to have an awesome Thanksgiving. These pies will help make each moment extra special. They'll give you and your family the sweetest feast to remember. May you have a wonderful time on Thanksgiving day!
What do you think of these Thanksgiving pies? Which recipes are you planning to try? Share your experience with us in the comments section below.
Up Next: 5 Easy Ways To Make Your Thanksgiving Pies Look Awesome!
Don't forget to keep in touch, foodies!

Also, make sure to follow us on Facebook, Instagram, Pinterest, and Twitter!
Editor's Note – This post was originally published in November 2015 and has been updated for quality and relevancy.