Make the most out of your pumpkins and capture the sweet flavors of autumn with these easy pumpkin recipes.
RELATED: Keto Pumpkin Cheesecake Recipe | Guilt-Free Dessert For Your Sweet Tooth
Sweet Pumpkin Recipes To Add To Your Fall Routine
1. Chocolate Orange Pumpkin Bread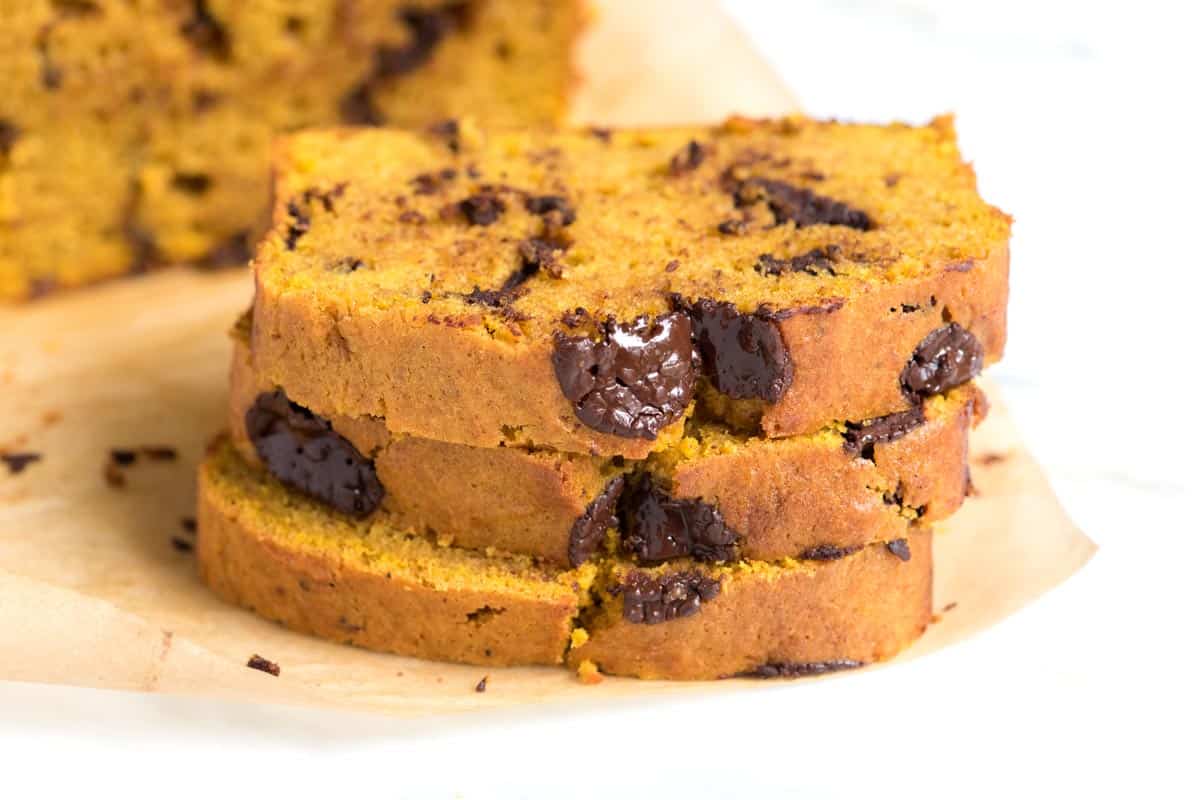 Bake your own bread this fall with this pumpkin bread recipe by Inspired Taste. The texture is moist, with just the right amount of zest to make it even more interesting. Better yet, it's not as sweet as you think it is. It's a well-balanced bread that goes perfectly with pumpkin spice latte.
2.  Vegan Chocolate Chip Pumpkin Cookies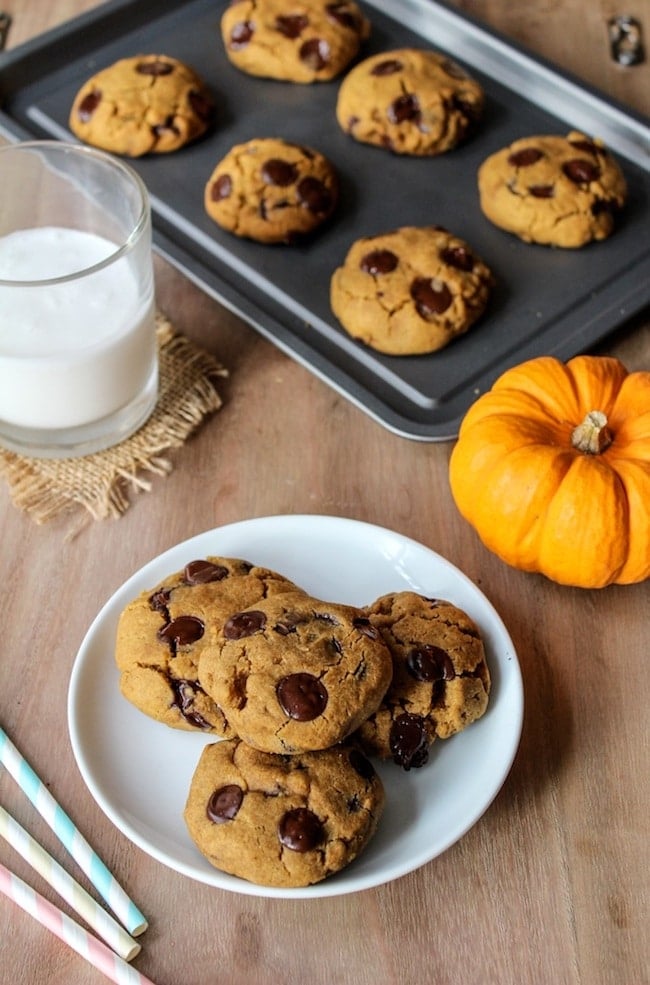 If you're in the mood for something sweet and healthy at the same time, this recipe by A Saucy Kitchen is just what you need. It basically has everything you want in an autumn treat—pumpkin and chocolate.
3. Pumpkin Spice Overnight Oatmeal Smoothie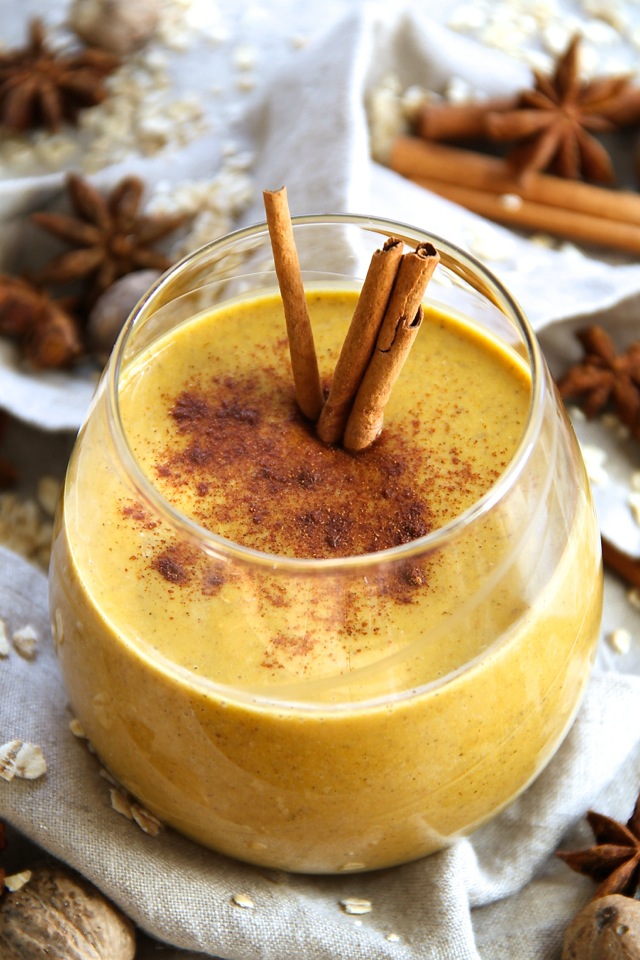 Start the day right this fall with a glass of pumpkin spice oatmeal smoothie. It's a satisfying morning starter, packed with the flavors you want in a pumpkin spice dessert. Thanks to Running With Spoon's recipe, you can make this healthy smoothie whenever you want.
4.  Pumpkin Churros
|

Take churros to a whole new level of yumminess with this incredible recipe by Deliciously Yum. What's even more awesome about this recipe? It will teach you how to make an exquisite spiced brown butter white chocolate dipping sauce!
5. No Bake Pumpkin Cheesecake Lasagna
The word cheesecake alone is enough to make us start drooling. But what really got us was the thought that this would be a pumpkin cheesecake with a pumpkin mousse layer. Hands down to Creole Contessa for creating this wonderful pumpkin treat!
RELATED: Best Pumpkin Spice Muffins
6. Pumpkin Spice Truffles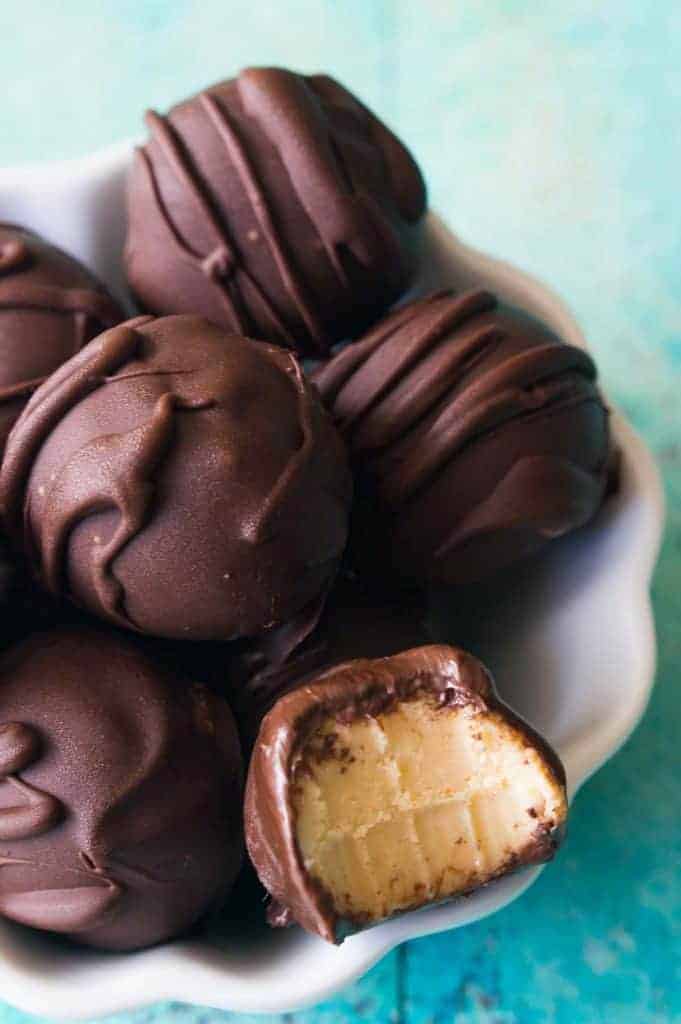 These pumpkin spice truffles by House of Yumm are insanely addictive. They're the kind of treats you want your fridge to be stocked with…like all the time.
7. Skinny Pumpkin Pie Popsicles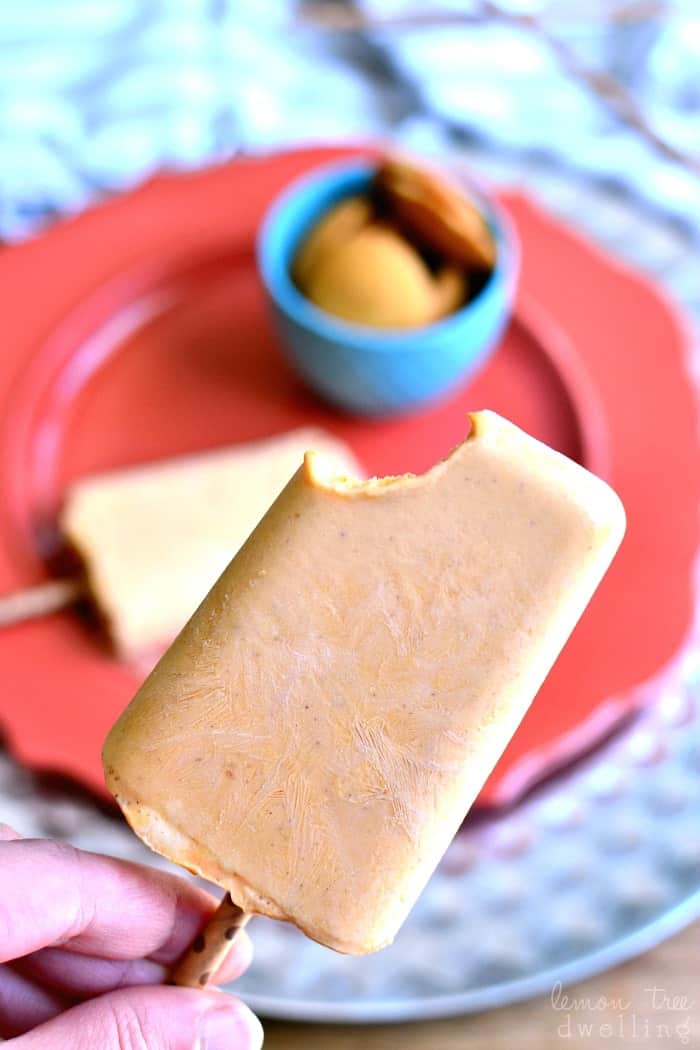 Lemon Tree Dwelling's pumpkin spice popsicles are super delicious, rich, and creamy. Fall is supposed to be cold but you really wouldn't mind having these pumpkin pie popsicles as well as these frozen treats.
8. Pumpkin Pie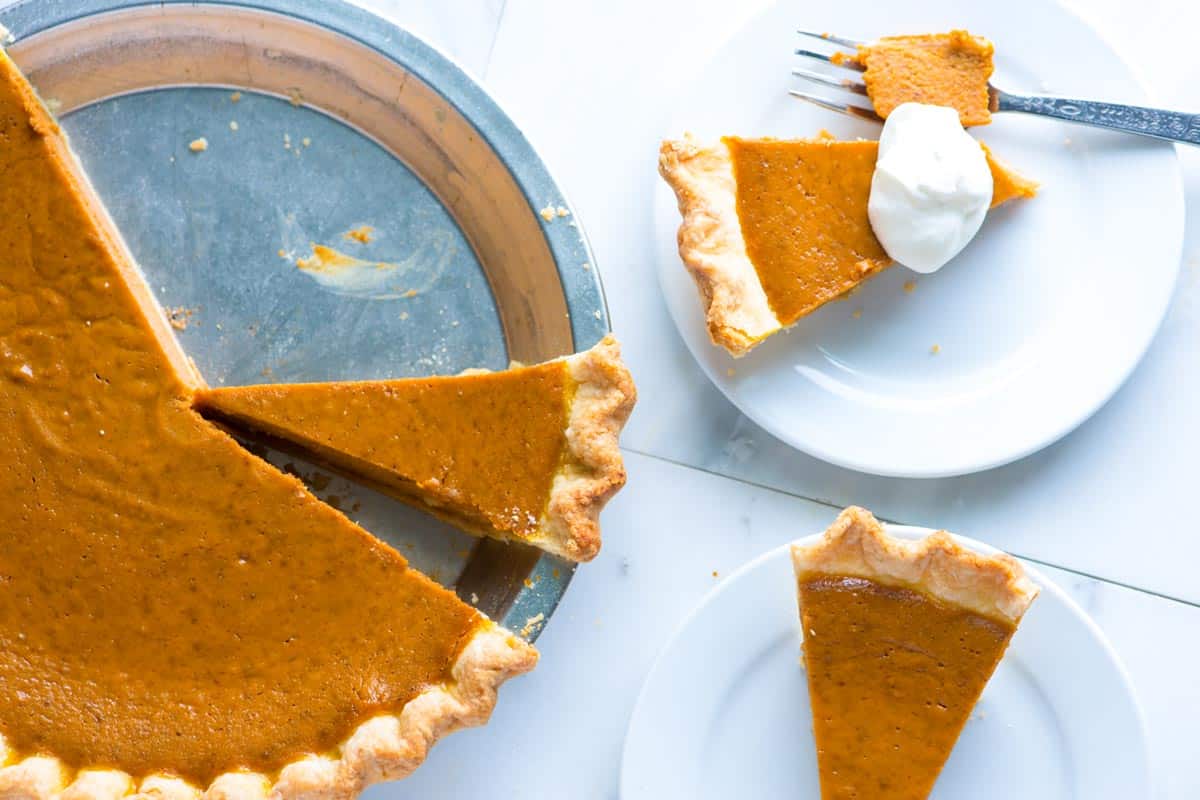 When you're in doubt what to make during this season, go ahead and make a decent pumpkin pie with this Inspired Taste recipe. It's creamy, not too sweet, more importantly, satisfying.
9. Vegan Pumpkin Waffles
Who can say no to waffles for breakfast? We can't because we just love waffles. If they have pumpkin in them, even better. With this Love and Lemons recipe, you can pretty much make pumpkin waffles every day.
10. Healthy Pumpkin Spice Latte
We think we can all agree that pumpkin spice latte is the bomb! People wouldn't fuss about it if it weren't good, right? This version of the classic treat by Amy's Healthy Baking is really yummy, too. What makes it even better is it's made with healthier ingredients—no artificial sweeteners whatsoever.
11. Vegan Pumpkin Spice Bedtime Drink
The pumpkin spice latte above can keep you pumped because of the extra strong coffee. It's something you want in the morning. This Apple of My Eye creation, meanwhile, is the drink you want before you hit the sack. It's not heavy because it's made with almond milk instead of regular dairy milk. And it has the right amount of sweetness to keep you calm and tingly all over before you got to bed.
12. Cinnamon Cheesecake Swirl Pumpkin Bars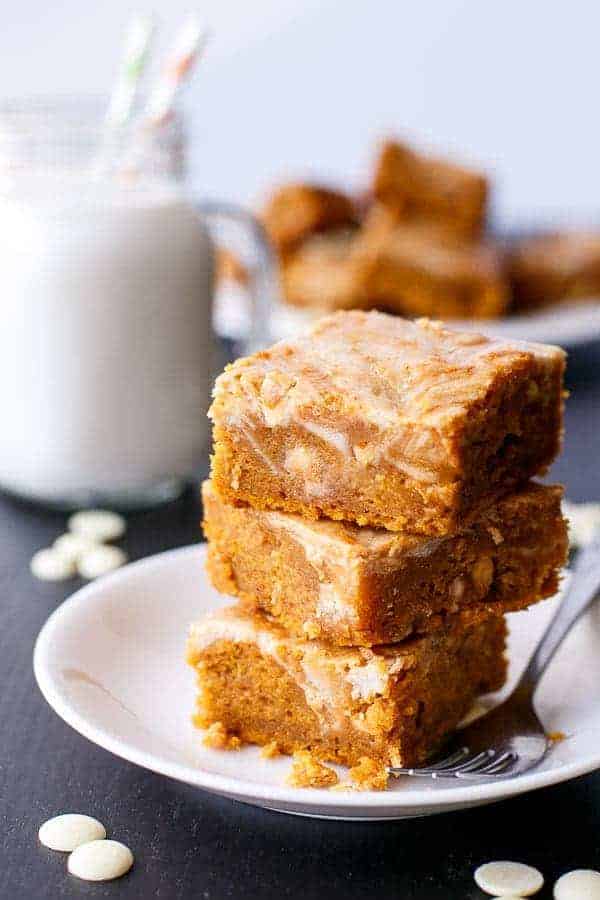 There are treats you instantly know would be delicious by just looking at them. These cheesecake pumpkin bars from Cafe Delites are one of those. Just look at these gorgeous babies!
13. Pumpkin Pasties
These pumpkin pasties from Bijoux and Bits are simple, yet heartily delicious. They're like these tiny little pies that will keep making you ask for seconds.
Check out 3 more sweet pumpkin recipes in this video by Everyday Food:

If there's one flavor that encompasses the fall season best, it's pumpkin. It dominates the latter half of the year thanks to its association with two major autumn holidays Thanksgiving and Halloween. Since pumpkins are everywhere during this time of the year, what's there to do other than drink and cook with it?
Come to think of it, learning some pumpkin recipes is actually important. There are two major holidays during the fall season. If your friends and family are coming over, it'll be nice to serve them something hot and fresh from the oven or something frozen and sweet from the fridge.
Which of these pumpkin recipes are you going to try first? Let us know how your cooking experience went by writing a comment below!
Up Next:
Don't forget to keep in touch, foodies! You can also WRITE FOR US and share your delectable recipes!
Also, make sure to follow us on Facebook, Instagram, Pinterest, and Twitter!
Editor's Note – This post was originally published on September 29 2016 and has been updated for quality and relevancy.