You won't believe your eyes when you see these easy pancake recipes. These are fun and drool-worthy recipes you can make even with your eyes closed!
Easy Pancake Recipes Anyone Can Prepare!
We all love pancakes. And what could be better than trying new subtle and divine pancake recipes? They taste so satisfying and if you'll be mindful of the ingredients, they can be guilt-free too! Pancakes are perfect for breakfast, lunch, dinner or anytime in between. This roundup of 23 easy pancake recipes with breathtaking syrup and toppings are all easy to make, how about giving them a try?
Your man will absolutely love these pancakes served with insanely good bacon strips and a homemade bourbon maple syrup. This recipe is perfect during a special day or anytime you want to treat him with something decadent.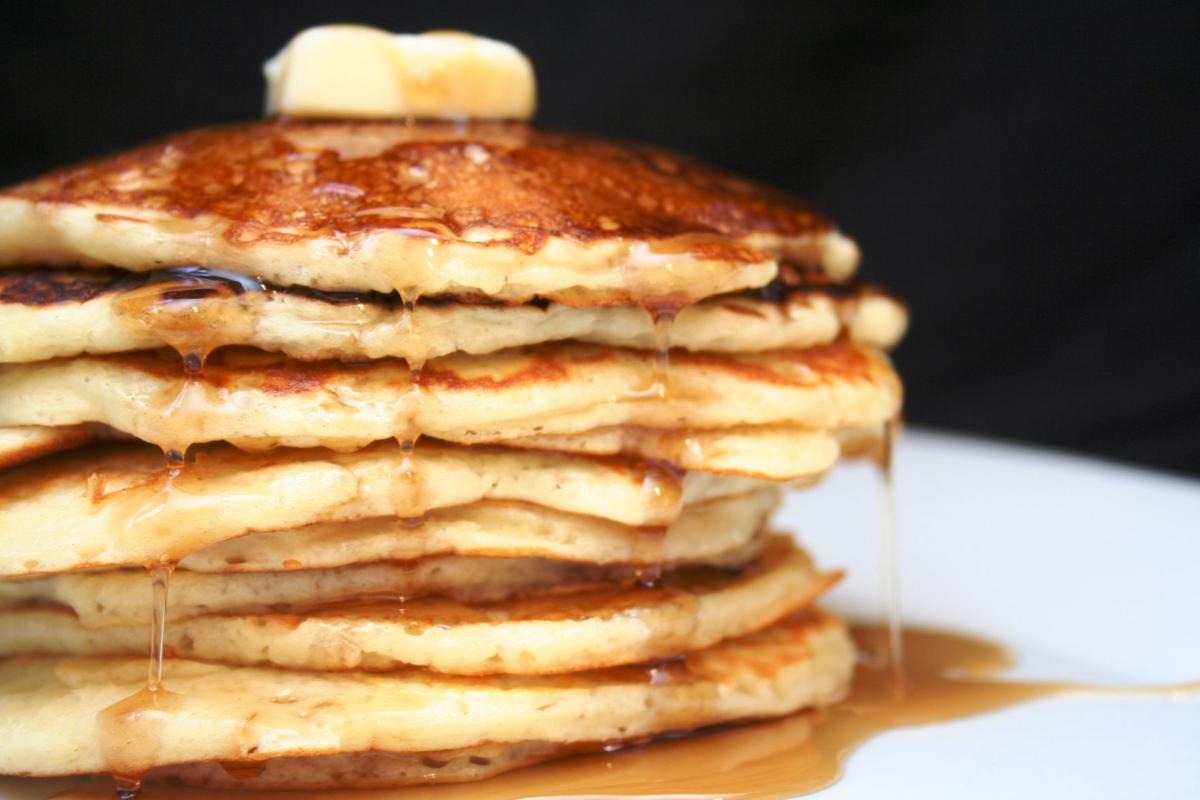 Learn the basic way of cooking a delicious breakfast staple with this easy step-by-step tutorial. These pancakes don't need any special syrup nor sprinkles and fruit slices, just butter and a simple syrup, and they'll instantly taste so good!
A simple buttermilk pancake will be extra special with a handful of juicy blueberries and a hint of chopped fresh basil leaves. This easy pancake recipe takes 20 minutes to prepare. You'll be surprised this version has a unique delicious taste.
4. Oreo Cookie Pancakes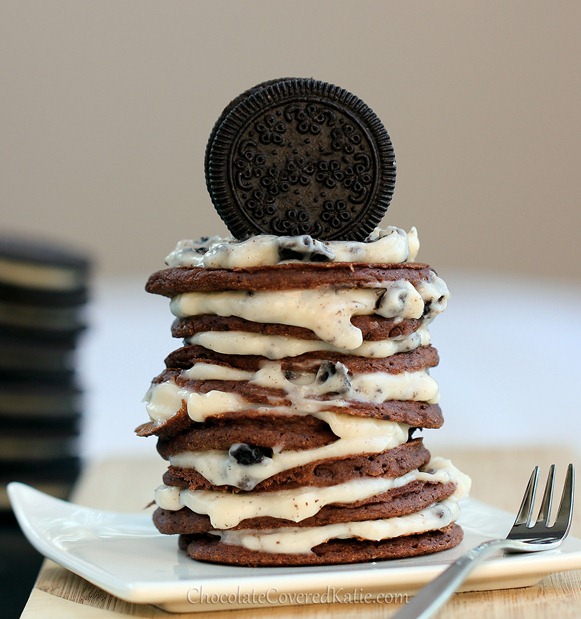 These Oreo cookie pancakes are secretly filled with protein, probiotics, fiber, and other healthy components. It's a delicious way to keep you full and energized all day. Perfect for your active kids and toddlers.
5. Apple Cinnamon Pancakes
I love food that can make me feel cozy. That's why I feel the need of making these apple cinnamon pancakes. Looking at these pancakes makes me feel nostalgic. It brings me back to the good old days. Definitely looks delicious, too!
Make it a better #HumpDay by serving up some #fluffy and yummy German oven #pancakes. Here's how: https://t.co/8xU7Ga13ku pic.twitter.com/I5y2XBFg0Z

— Homemade Recipes (@BestHomeRecipes) February 16, 2017
6. Doughnut Pancakes
Do you like these fancy doughnut-like pancakes with a lip-smacking doughnut glaze syrup and colorful sprinkles? These pancakes are the best way to show your kids and hubby you love them.
7. Mint Chocolate Chip Pancakes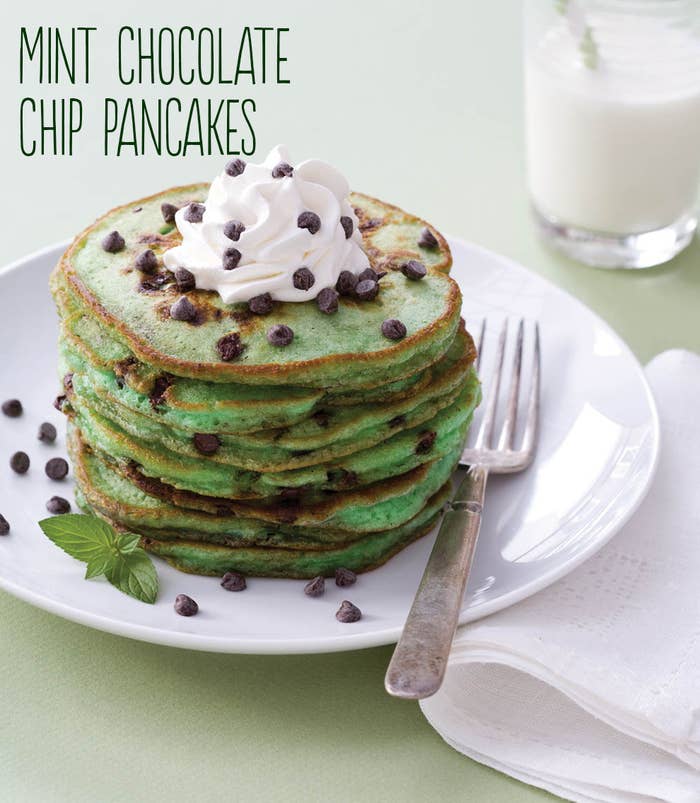 Mint and chocolate chips give these pancakes a delicious taste and a nice and soothing aroma. Like any other pancake recipe, you can whip this up in just a few minutes.
8. Chocolate Pancakes with Bananas + Strawberries
These pancakes just got everything–chocolate pancakes with rich chocolate sauce, fresh strawberries, and banana slices. You can definitely stand the whole day with only these luscious pancakes on your plate.
9. Banana Buckwheat Pancakes
This pancake recipe is rich in plant protein, dietary fiber, and antioxidants from buckwheat flour. You should definitely make a batch. They're gluten-free and tasty too!
10. Blueberry Oatmeal Yogurt Pancakes
Welcome each day with a warm glass of milk and a stack of these delicious and nutritious blueberry oatmeal yogurt pancakes alongside. You'll end up making these pancakes the next day.
11. Whole Wheat Pumpkin Pecan Pancakes
This is a great pancake recipe to embrace your fall mornings and even any time of the year. If you love everything with pumpkin and nuts, you'll love these whole wheat pumpkin pecans pancakes in every way.
12. Strawberry Cheesecake Pancakes
Your family will be glad to have these strawberry cheesecake pancakes on your morning routine. They're so good and sweet enough to have as desserts.
13. Gingerbread Pancakes
Do you love gingerbread cookies and gingerbread cakes? What about fluffy and delightful gingerbread pancakes? Did I hear you say, "Whaaat?" Yes, you heard it right. You can now enjoy your favorite holiday treats in a delicious and easy pancake recipe every day.
14. Spinach Pancakes
Afraid to have bitter cooked spinach on your table? With this easy spinach pancakes recipe, you'll learn how spinach can make delicious pancakes for breakfast and snack.
15. Funfetti Buttermilk Pancakes
These are fun, fluffy, and soft buttermilk pancakes glazed with vanilla and prettified with lots of rainbow sprinkles. A sweet and mouthwatering treat to have today!
16. Savory Bacon, Cheddar, and Green Onion Pancakes
I know pancakes are better when sweet and fruity, but how about trying a new pancake recipe which can tickle your taste buds differently? These savory pancakes are loaded with green onion, bacon, and cheese. A game-changer pancake recipe you must try!
17. Praline Pancakes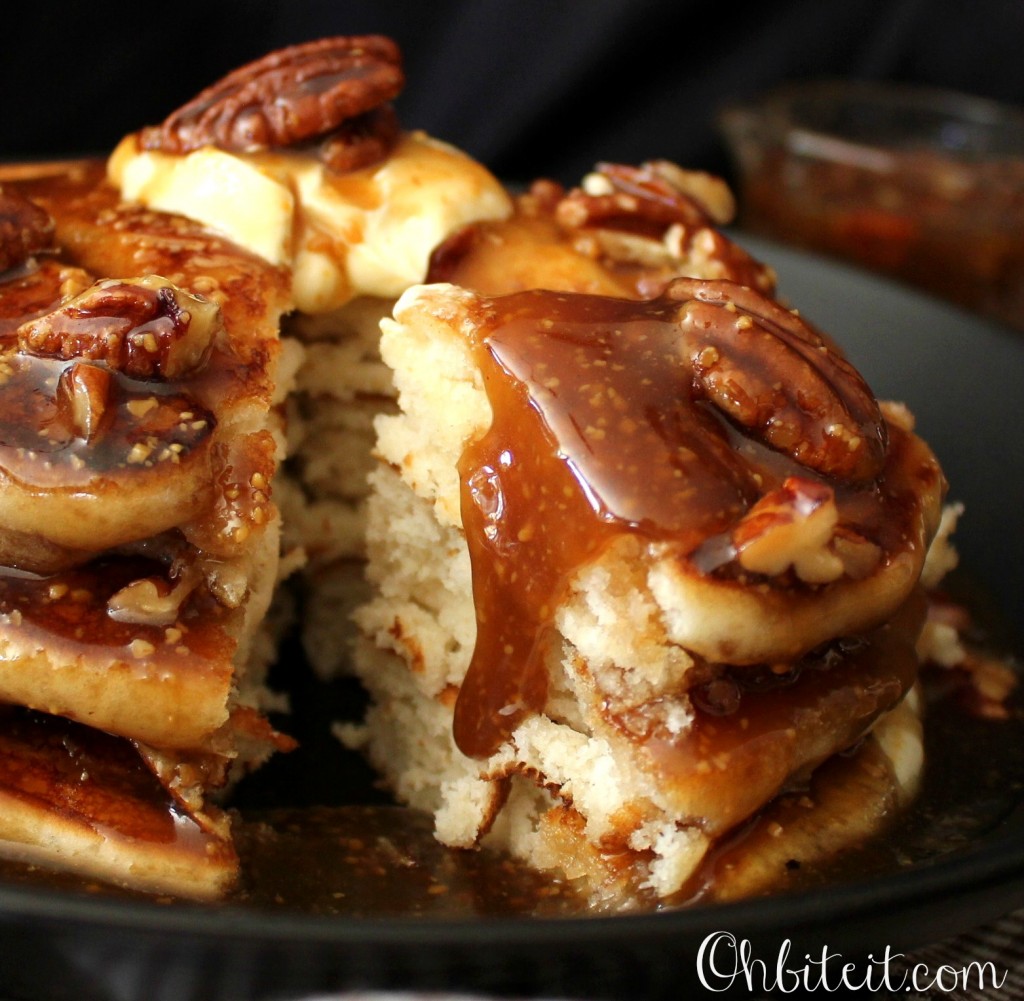 Praline sauce is basically buttery and sweet with chopped pecans. It goes well with almost everything. No wonder this warm and thick sauce pairs well with some fluffy buttermilk pancakes. Praline pancakes for the win!
18. Carrot Cake Pancakes & Cream Cheese Syrup
These carrot cake pancakes will make your wake-up routine as easy as pie and as happy as a bee. These pancakes have all the beautiful flavors you'll love about carrot cake, and they're oh so good! With some cream cheese syrup, these pancakes go a long way!
19. Peanut Butter Chocolate Chip Pancakes
Peanut butter and chocolate chips in one delightful pancake recipe. That being said, these peanut butter chocolate chip pancakes will surely dominate your kitchen from breakfast to dinner.
20. Cinnamon Whole Grain Power Pancakes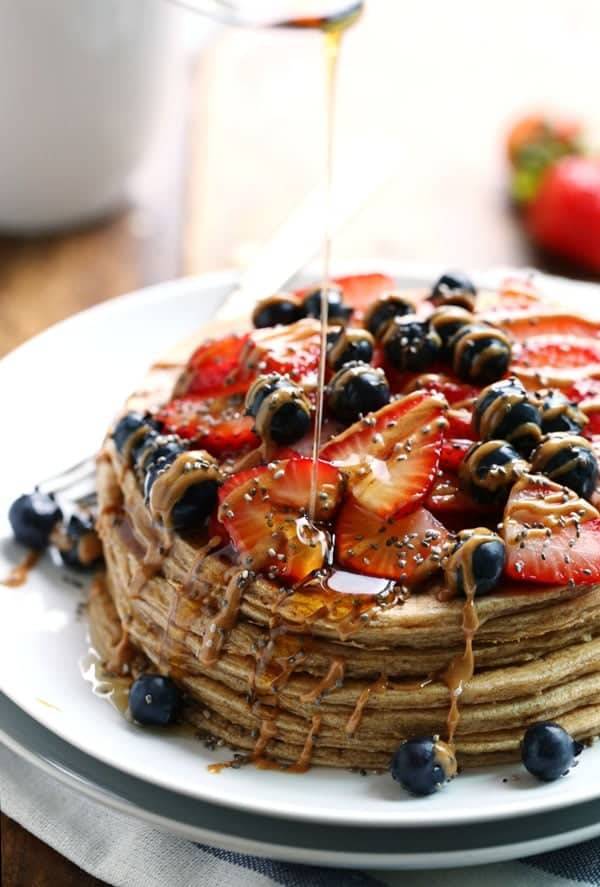 Jazz up your breakfast with a good serving of these delectable cinnamon whole grain power pancakes. With maple syrup, almond butter, chia seeds, and fruits, you can't tell how healthy and good these pancakes are for you!
21. Cinnamon Pancakes & Peach Syrup
These cinnamon pancakes with warm peach syrup are so easy and simple to prepare even your kids can make them. This easy pancake recipe tastes sweet and so aromatic, your family will wish for it every single day.
22. Banana Bread Pancakes with Cream Cheese Glaze
If you love a warm fresh banana bread, then what are you waiting for? These pancakes taste exactly like your favorite bread, but even better with a delicious cream cheese glaze.
23. Nutella Stuffed Pancakes
Who needs syrup when your pancakes are already filled with rich chocolate sauce. Nutella makes these pancakes extraordinarily delicious. It doesn't get any better than this!
In need of more easy pancake recipes? Watch this video from BuzzFeedFood and learn how to make pancakes in four delicious and easy ways!

Waking up to these delicious pancakes will help you move on with your day. These pancakes are really good, you would want to have them for lunch, snack time, and dinner. Make any of these easy pancake recipes and don't forget to share the goodness with your foodie friends!
Which of these easy pancake recipes are you planning to try? Share your experience with us in the comments section below. These recipes are great for breakfast, but if you're in for more easy breakfast recipes then take a look at this list of 17 Easy Hot Breakfast Ideas!
Don't forget to keep in touch, foodies!
Also, make sure to follow us on Facebook, Instagram, Pinterest, and Twitter!