Are you not done with your Christmas shopping? Still got too many gifts to buy for different people? Well, stay in your seat and don't look any further! Hide your credit card because you won't be needing that either. I'm here to show you the best Christmas brownie recipes you can make yourself! They're the perfect presents for your loved ones!
Holiday Gift Ideas: Delicious Christmas Brownie Recipes
Without a doubt, everyone will be crowding the stores and boutiques during the holiday rush! People are going to be picking out last-minute presents because there just isn't enough time during the holidays! I've been through this holiday madness myself, and I don't want to do it again. So, this year, I'm making my own presents! I've put together a list of Christmas brownie recipes, and you should try them too!
Of course, I love it when I receive presents—whether store-bought or not. But there's always a little extra tenderness and thought that come with presents made by hand. Knowing that the person took the time and effort to make the present herself really makes the gift extra special! I know there are also people in your lives who deserve nothing but the best! Put all the care and affection you have into these Christmas brownie recipes, and I'm sure they'll understand how much they mean to you! It's not the grandeur of the gift that counts! They will feel your love with every bite of these fantastic Christmas brownie recipes!
1. Holiday Tree Brownies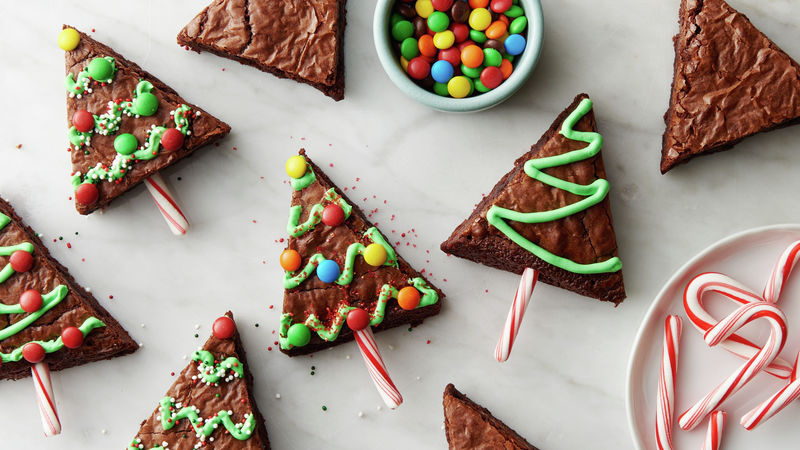 We simply must get into the theme of the season! Holiday tree brownies are a dime a dozen nowadays but these special ones have vanilla frosting and candy! If this isn't sweet, I don't know what is.
2. Strawberry Santa Hat Brownie Bites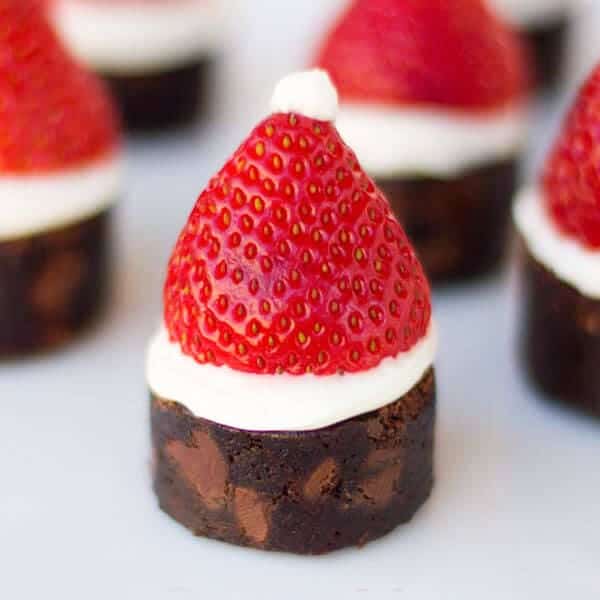 I know you're giving gifts to people in your life, but these brownie bites could be left for Santa too, instead of the traditional milk and cookies! I'm sure he'll laugh so hard, he'll give your family extra presents!
3. Fudgy Cherry and Port Brownies
Berries are always the toast of the holidays! They have the look and the right zest people are looking for during cold winter days. So, it's not unexpected they top the list of Christmas brownie recipes! Include them in your brownie gifts too by following this simple guide!
4. Star Brownies
Who says the Christmas star should only be at the top of the tree? Make every layer of the tree in the shape of the Christmas star with this recipe! Whoever's going to receive this gift will surely be delighted!
5. White Chocolate Brownies
You know how the song goes: I'm dreaming of a white… chocolate brownie! Spruce things up a bit by going a different direction! There will be plenty of chocolate brownies to choose from, but your present will stand out with this white chocolate version!
6. Peppermint White Chocolate Brownie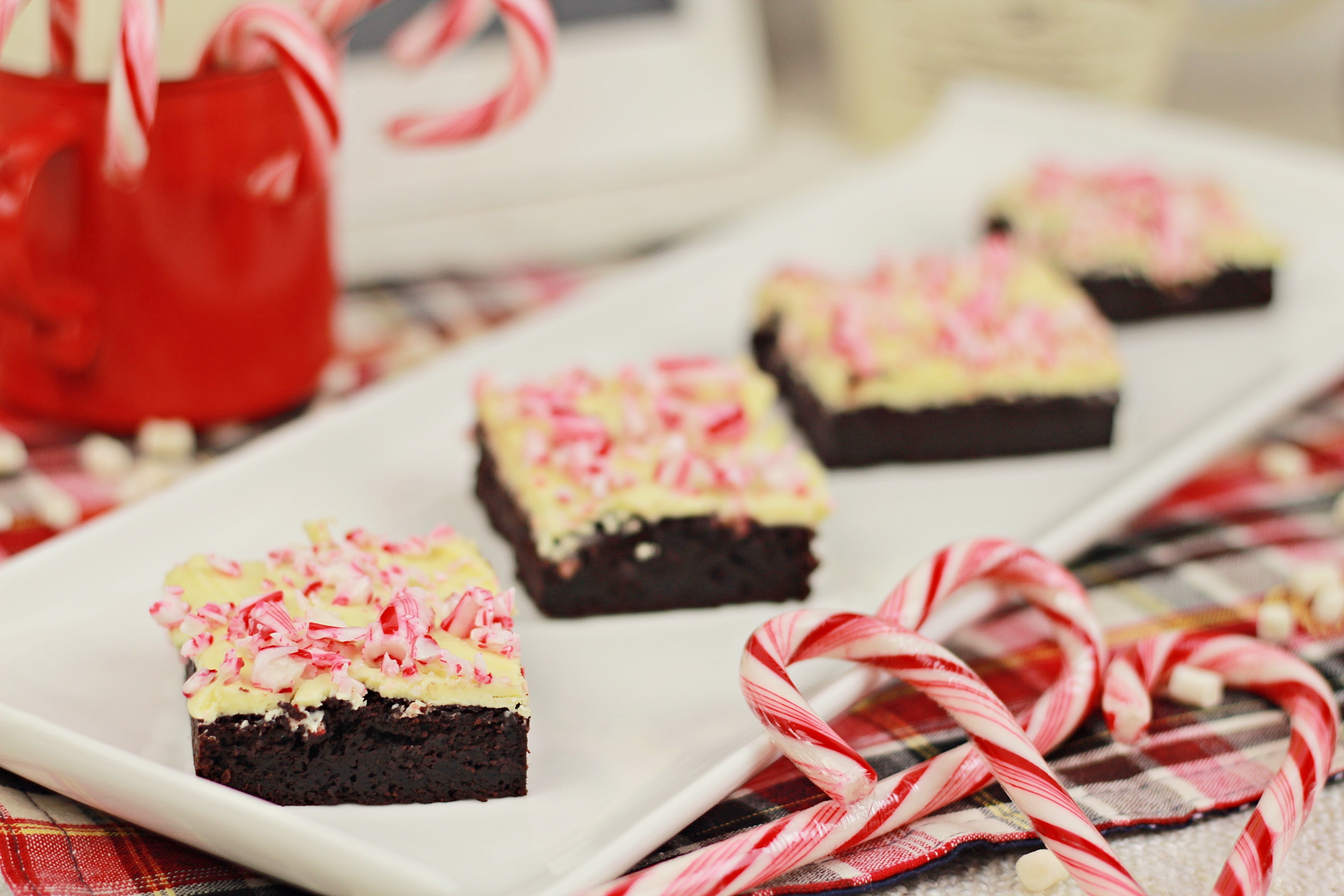 Christmas season also means peppermint season! Upgrade your white chocolate brownie with the taste of one of the most beloved Christmas staples! They also make wonderful embellishments for a gift that's made in the true spirit of Christmas!
7. Christmas Brownies
Not your usual Christmas tree brownies! These Christmas brownies are showered with sprinkles for a variety of texture when eaten! The sprinkles are very much in season too!
8. Peppermint Brownies with Buttercream Frosting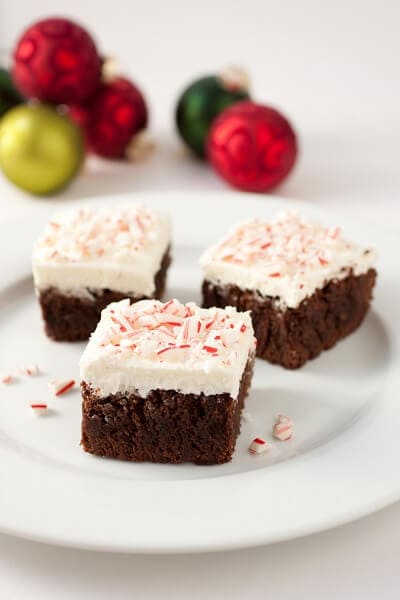 Can you imagine the hint of mint blending with the creamy buttercream frosting? It's the best Christmas gift anyone with a sweet tooth could ask for! Try this recipe for brownies with a lovely surprise!
9. Chocolate Dipped Brownie Bites
Double the chocolate! Why not! It's Christmas, a season of giving. So, give all the chocolate you can! Top with Christmas-themed sprinkles for that holiday gift touch!
10. Christmas Brownie Bites
These treats are so beautiful, you might want to leave your gift with a note! "Don't hang on your Christmas tree. These brownies are for your tummy!" With such beauty and creativity, you can never be too careful!
11. Christmas Brownie Wreaths
Like the previous item, these treats are just so innovative, they might as well be Christmas house decor! But don't be fooled! These Christmas brownie wreaths taste just as good as the look!
12. Matcha Brownie
The motif of the season is very clear: red and green! (You can go blue and white if you lean towards the more icy winter feel.) Check out these matcha brownies that scream Christmas! They're also a break from all the kinds of chocolates which brownies are made of! Matcha's been a favorite ingredient in the culinary world, so you can't go wrong with this gift!
13. Raspberry Cheesecake Brownies
Alternate your matcha brownies with these raspberry cheesecake brownies! It's gonna look a lot like Christmas when your loved one opens that box! Aside from presentation, these brownies also offer a whole new gastronomic experience! It's cheesecake and brownie rolled into one amazing treat!
14. Christmas Tree Brownie with Cream Cheese Frosting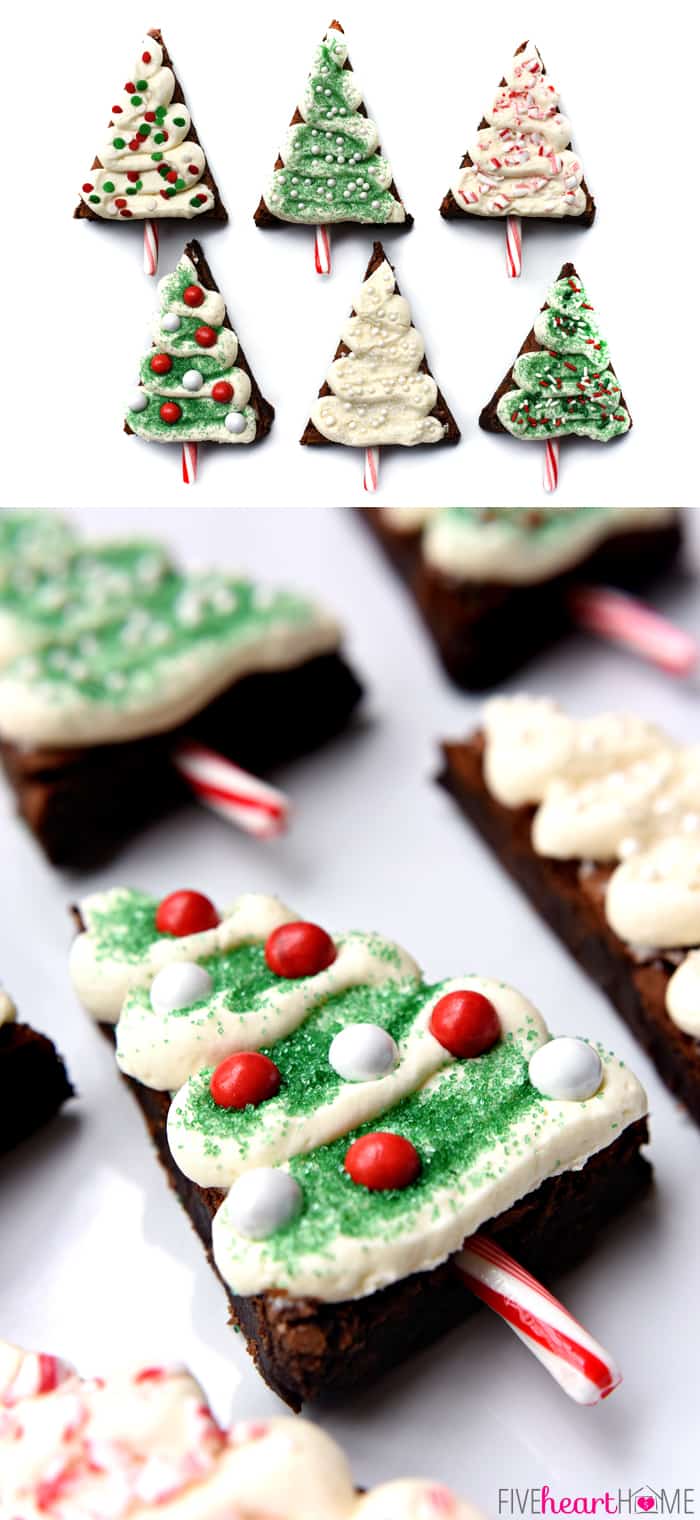 The sweetness of chocolate brownies in contrast with the saltiness of cream cheese? I wouldn't mind if you send these gifts to me as well! The cream cheese frosting is the perfect twist this classic brownie recipe needs.
15. Salted Caramel Eggnog Brownies
A list of Christmas brownie recipes cannot get any more Christmas-y than eggnog brownies! Who would've thought? The touch of salted caramel is just genius! Is this a drink, breakfast, or dessert? Whoever will be receiving this gift wouldn't care! They are so good!
16. Celebration Brownie Mix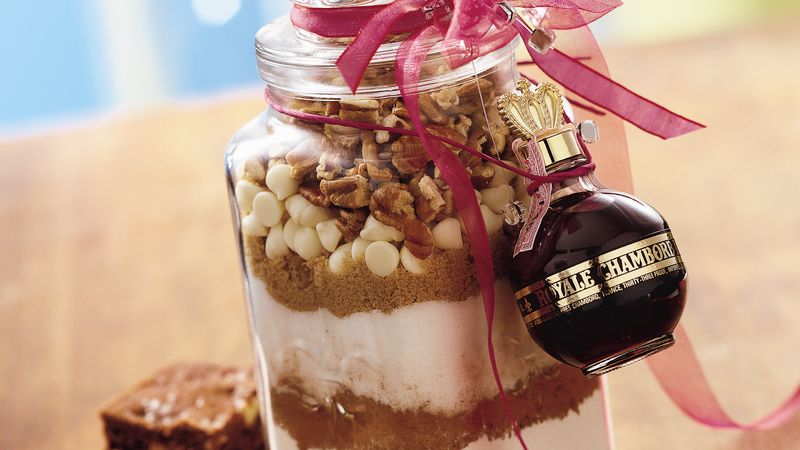 Last-minute gift preparations? I've got you covered! If you simply have no time to whip up a batch of brownies, this one's for you! Procure and place all ingredients for Christmas brownie recipes in an adorable mason jar, and voila! You've got an instant gift! And the recipient has the freedom to decide how she likes her brownies!
17. Peppermint Cheesecake Brownies
I tried this one for the first time earlier and, boy, I must say, what a great way to make brownies! I thought we've exhausted all the possible uses of peppermint, but it just proves itself even more versatile when paired with cheesecake! This Christmas brownie recipe has all you need for the perfect gift: a super combination of taste and great presentation!
Watch this video from bizarre island for more Christmas brownie recipes:
With these Christmas brownie recipes, you'll surely be remembered as the best gift-giver this holiday! Remember, all you have to do is make to follow these recipes and make them with love! Not only will you save money, you'll also be keeping loved ones closer to your heart with these homemade Christmas brownies! To help you decide how to package these treats, see this article from our sister website! Are you excited? I'm making my first batch of Christmas brownies, as I write! This holiday, make them feel that all you want for Christmas is them!
Want more Christmas brownie recipes? Try these Nutella-Stuffed Oreo Brownies! Which Christmas brownie recipe are you excited to make for your first gift? Let me know in the comments section!
Don't forget to keep in touch, foodies!
Sign up for our newsletter here!
Also, make sure to follow us on social media: