Looking for mouth-watering crab recipes you can make from scratch?
14 Mouth-Watering Crab Recipes
Crab meat is a popular and versatile type of seafood. It is an excellent addition to a healthy eating plan, as it contains many nutrients, coupled with a low fat content. While crab meat does contain some fat, it is generally unsaturated fat which is typically  considered heart healthy. It is also a natural source of omega-3 fatty acids, which is absolutely good for our body.
With all that said, we still haven't even got into the flavor of crab meat, which combines spicy, tart, sour and sweet flavors in every refreshing and tender bite. Like much of the ocean's bounty, fresh-off-the-boat crab meat is best, as it's sweet and tender with a hint of saltiness.
Crab can be prepared in many different ways which make it easy to include in regular meals. You should also be mindful that crab may also easily cause food poisoning if it is not treated and prepared correctly. Crab must be fresh, without a strong odor and should be kept cold or frozen if it is not eaten immediately!
How To Store Fresh Crabs Overnight?
1. Place your crabs into a ventilated container. Add just enough water to cover the bottom of the container without completely submerging the crabs.
2. Place a clean, damp towel on top of the crabs. This can get tricky if they are alive and agitated, so it helps to have another person to help get the towel in the container while helping to corral any strays.
3. Layer sealed plastic bags full of ice on top of the wet towel. Loose ice will melt and possibly drown live crabs.
4. Put the lid on the container and place it in a cool spot out of the reach of curious pets or young children.
Now that we've got all the pleasantries out of the way, let's get to the recipes!
This five-ingredient soup recipe is one of the best and simplest things that you can create in the kitchen. Seriously, it's so easy to whip up— in just 30 minutes you can have this comforting soup, chock full of flavorful crab meat. Pair it with some crackers and lemon zest and….voila! You've got yourself a delicious and hearty crab soup!
For the most part, this king crab leg recipe isn't anything to get excited over, until you get to the dipping sauce. Made from avocados, crushed red pepper flakes and homemade mayonnaise, this spicy dip will definitely kick your butt…but in a good way.
Ready for your favorite holiday appetizer of all time?! These ultimate crab bites consist of creamy cheesy crabs, stuffed inside of a crispy fried outer breadcrumb shell. Packed with lots of crab meat goodness, you know these won't last long at your next party.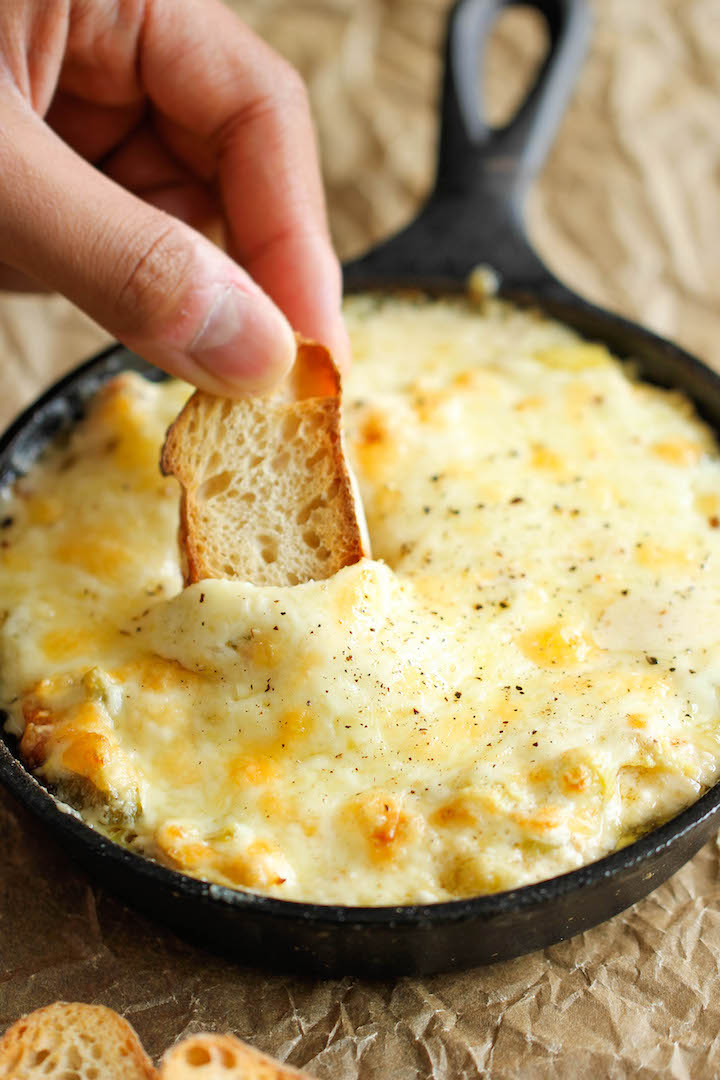 One of the things I love about crab recipes is that they're extremely quick and easy to prepare, all without having to compromise the taste and flavors. That is what we deserve for our favorite meals, right? This crab and artichoke dip baked into cheesy perfection is just that…and so much more.
Oh goodness. This amazing sandwich tower is built from four crispy sourdough bread slices, grilled Havarti cheese, sliced avocados and of course…fresh snow crab meat.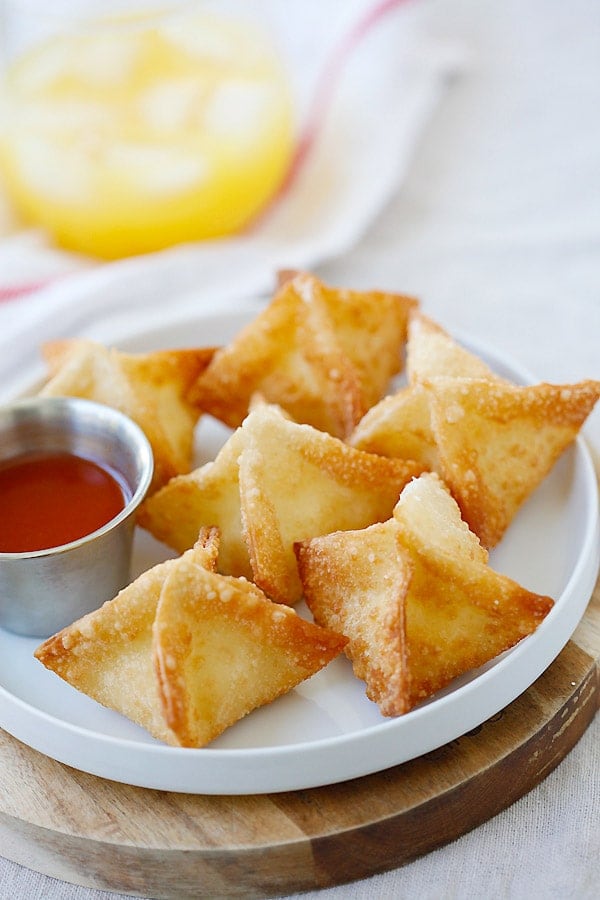 Cream cheese wontons with tiny bits of crab meat, deep-fried to golden perfection. I'm not sure why they're called crab rangoons, but when they taste this good, does it even really matter?
A warm, creamy, filling crab mac and cheese plate is the perfect meal to end your day, giving you the comfort you need to get a good night's sleep.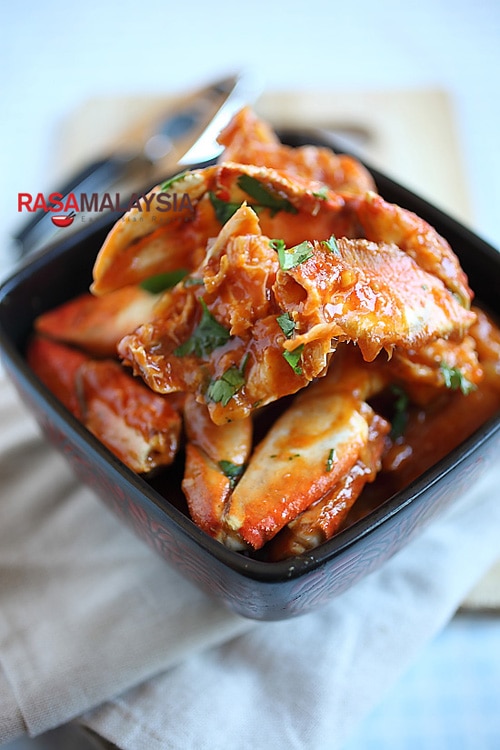 Digging into this ever-so satisfying crab dish smothered with eggy, sweet, sour, and spicy sauce will automatically transport you to the tropical climate of Singapore, where the dish is traditionally from. Every bite is like a mini vacation!
One of the more simple recipes on here, this Caesar parmesan crabmeat pasta comes with gluten-free fusilli noodles to make a great and healthy spring salad.
Let's dissect this fascinating recipe shall we? First, it's made from cucumber noodles, which are cucumbers transformed into noodles using a spiral slicer. Second, it's lightly drizzled with rice vinegar, mayo and Sriracha. Finally, that's all paired with sliced avocado and plenty of crab meat, garnished with chia seeds. It doesn't get more interesting than this.
Served on layers of newspaper, with vinegar and melted butter for dipping, this steamed crab recipe is the perfect meal to enjoy on a hot summer day, especially if it's paired with an ice cold beer.
Spiced with Sriracha and jazzed up with lemon juice, this crab salad is not only delicious but comes together in less than 20 minutes, so it won't take much of your time. Best of all, you can substitute the crab with poached shrimp, lobster, or even scallops, but really, why substitute when you can have delicious crab in every bite?!
Forget sticking to the script! Instead, why not deep fry those crabs. Sometimes, it's nice to think out of the box, especially when the taste is this good.
These melt-in-your-mouth crab cakes are the absolute best. They're loaded with crab meat, as well as several other ingredients such as Dijon mustard, Worcestershire sauce, paprika and more, all of which give this recipe the rich flavor that you'll fall in love with.
Related Posts: 
Don't forget to keep in touch, foodies!
Sign up for our daily newsletter here!
Have Instagram? Don't forget to follow @HomemadeRecipesOfficial.
Click here to Like Us on Facebook.
Click here to Follow Homemade Recipes on Pinterest