Step inside and take a look at these delicious and easy soup recipes including smoked sausage, kale and potato, spicy beef noodle, easy thai shrimp and more.
16 Easy Soup Recipes To Keep You Cozy | Homemade Recipes
Nothing compares to the comfort and warmth that a delicious bowl of soup brings. Even just a spoonful can make a big impact not only on your body, but also your mood. You know what makes things even better? Simplicity. We know what you like, so we've gathered 16 delicious, comforting and EASY soup recipes to keep you feeling great. Guaranteed to satisfy you and the entire family, all without the hassle.
1. Asiago Broccoli Cheese Soup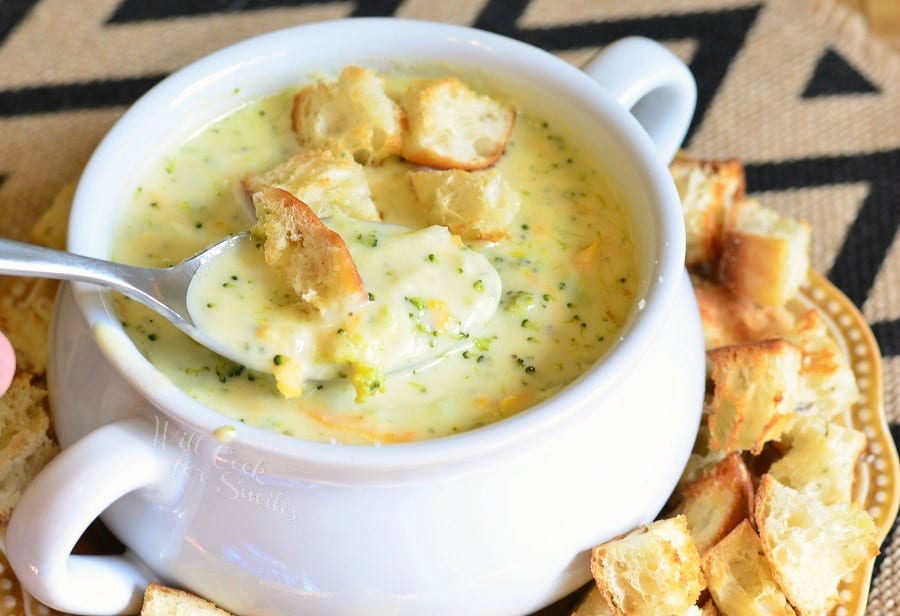 Just look how rich and creamy this broccoli cheese soup looks. Learn how to make it here.
2. Chicken Detox Soup
An immune-boosting, gluten-free, and paleo soup to cleanse your body. Here's the recipe.
3. Creamy Roasted Tomato Basil Soup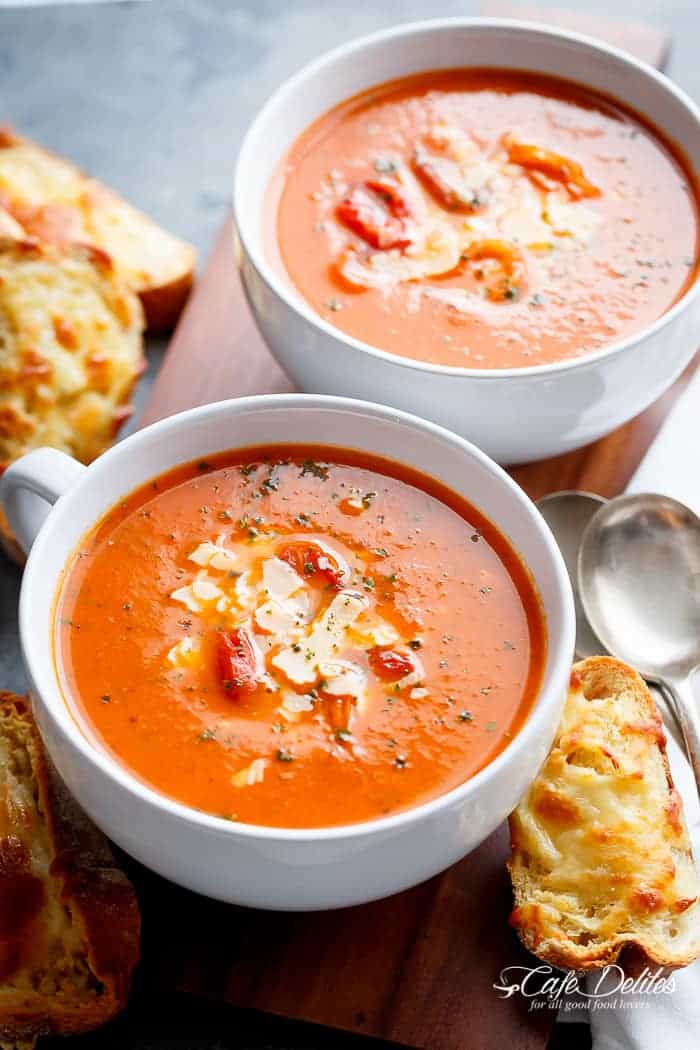 Nothing says comfort more than a warm bowl of creamy tomato soup. Grab the recipe here.
4. Smoked Sausage, Kale and Potato Soup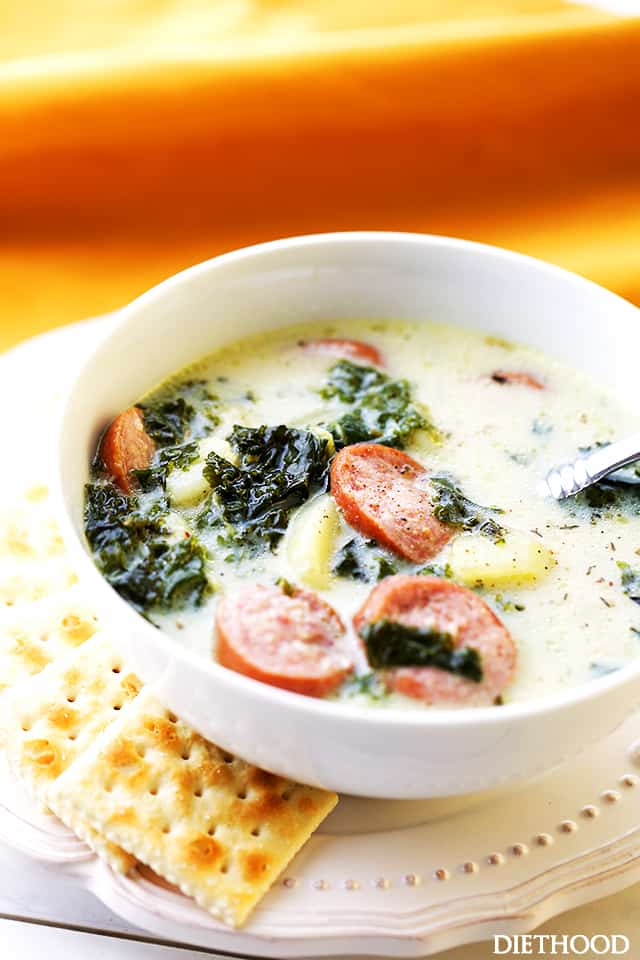 Smoked sausage, kale and potato—am I in heaven? Check it out here.
5. Spicy Beef Noodle Soup
Spicy lovers rejoice. Let this spicy beef noodle soup give you a nice kick in the butt. Click here for the recipe.
6. Easy Thai Shrimp Soup
Mmm mmm mmm. Try it here.
7. Lemon Chicken Quinoa Soup
A light chicken quinoa soup with pure lemony goodness. Read here for the recipe.
8. Roasted Garlic and Asparagus Soup
Asparagus never tasted so good. Grab the recipe here.
9. Chicken Fajita and Rice Soup
All of the delicious flavors you know and love from chicken fajitas, packed in a warm and hearty bowl of soup. Try it here.
10. Zucchini Noodle Chicken Soup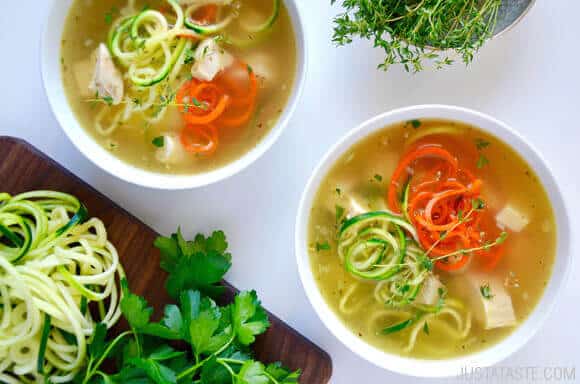 Get creative with zucchinis and carrots and make a batch of this healthy chicken noodle soup. See how you can make it here.
11. Crock Pot Vegetable Beef Soup
Gather your ingredients, let them sit in your crock pot for a few hours and prepare for one phenomenal vegetable beef soup. Check it out here.
12. Creamy Chicken, Spinach and Mushroom Tortellini Soup
A savory soup loaded with mushroom, chicken, spinach, carrots and three cheese tortellini. Click here for the recipe.
13. Detox Broccoli Soup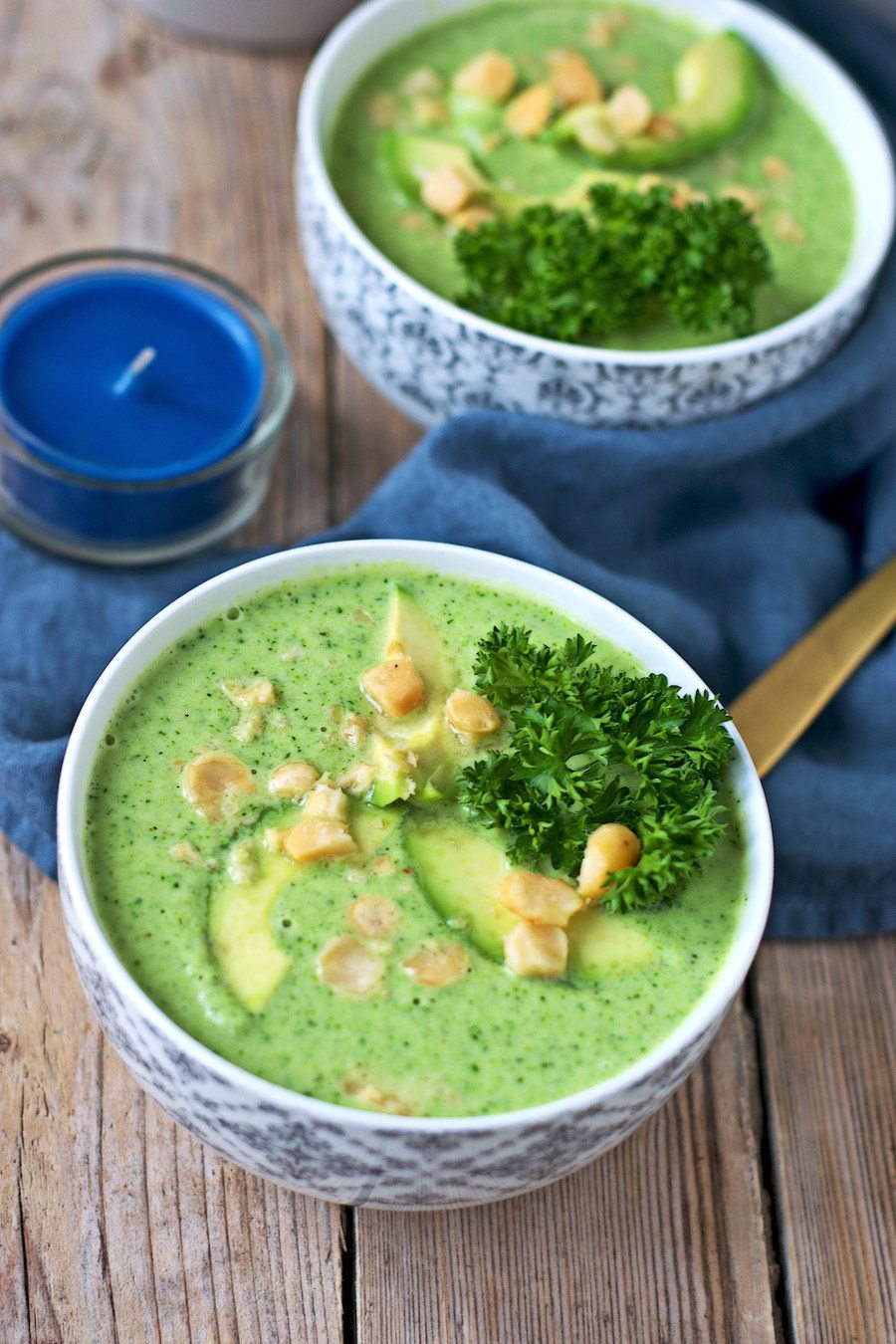 Yummy and nourishing detox broccoli soup recipe to kick-start your diet. Read here.
14. Japanese Clear Onion Soup
A super simple Japanese soup to fall in love with. Find the recipe here.
15. Hearty Tuscan Soup
An amazing soup that takes only 10 minutes to prepare! See how here.
16. Greek Lemon Chicken Soup
Stay warm and comfy with this flavorful Greek lemon chicken soup! Read here for the recipe.
What do you think of these easy soup recipes? Which recipe are you planning to try? Share your experience with us in the comment section below.
Related Posts: 
Don't forget to keep in touch, foodies!
Sign up for our newsletter here!
Also, make sure to follow us on social media: