Mexican shrimp recipes are here to take you on an exciting culinary ride! Enjoy the best shrimp recipes Mexico has to offer right in the comfort of your own kitchen.
Mexican Shrimp Recipes for a Fun Latin American Twist
Mexico is among the world's best tourist spots. It's loved by so many people, not only because of the beautiful beaches and historic towns, but also because of the authentic food which makes guests go back over and over again. If you're not lucky enough to visit the beautiful country, don't worry—you can still experience the taste and flavor of Mexico with these Mexican shrimp recipes!
1. Shrimp and Avocado Ceviche
A shrimp mixture of scallions, chiles, vinegar, and lime juice is what makes this shrimp and avocado ceviche a stand-out among Mexican shrimp recipes. The avocados, cilantro, and salt are preferably added when you're about to serve this amazing dish.
2. Mexican Shrimp Cocktail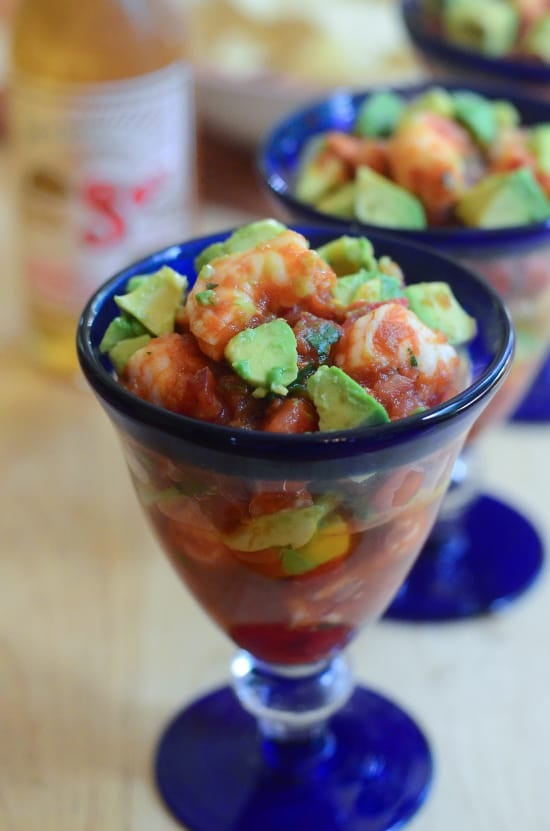 A Mexican shrimp cocktail is a mixture of shrimp, tasty pico de gallo, cocktail sauce, chunks of avocado and lots of fresh lime juice. Every scoop is invigoratingly perfect! Serve this as your next appetizer!
3. Firecracker Shrimp Quesadillas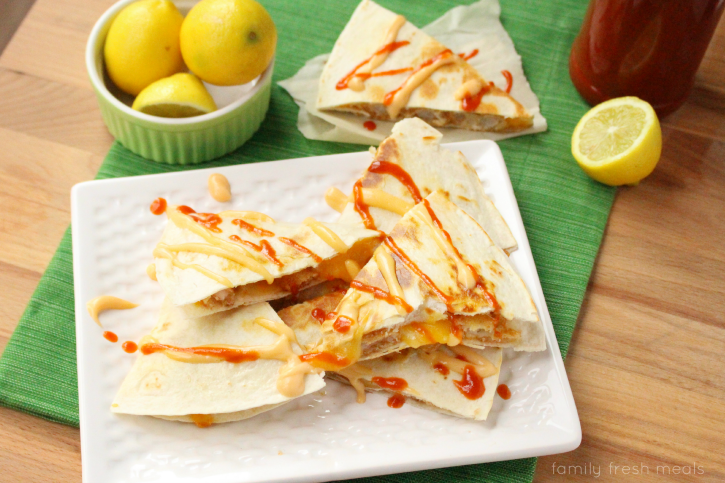 Cheesy popcorn shrimp drizzled with creamy Sriracha sauce in between two tortillas. An easy-to-make dish, bursting with summer vibes and Mexican feels.
4. Caldo de Camarón (Mexican Shrimp Soup)
Get cozy with a bowl of this flavorful caldo de camarón loaded with shrimp and veggies drowned in a savory broth of stewed tomatoes, garlic, and dried chilies.
5. Spicy Creamy Shrimp Enchiladas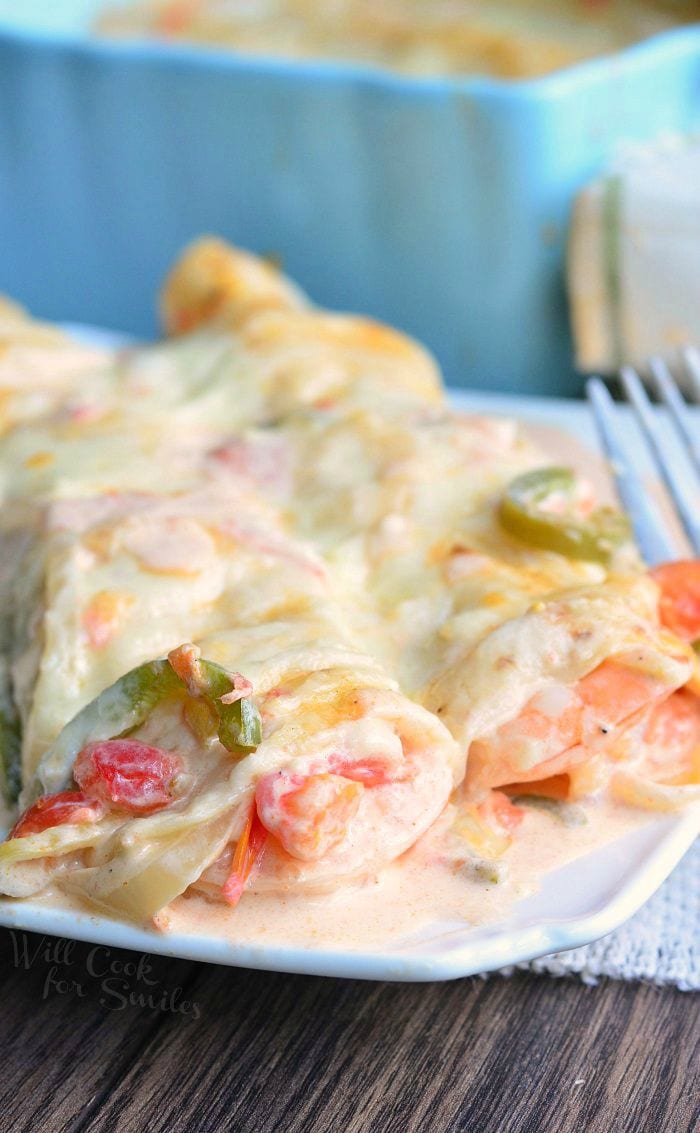 A Mexican shrimp enchilada dish drenched in a creamy and spicy sauce. The marriage of flavors in this dish will have your loved ones asking for more!
#Appetizers made extra special with #Mexican #recipes: https://t.co/Chhgn0EnNP pic.twitter.com/OZTu7rLKgr

— Homemade Recipes (@BestHomeRecipes) March 22, 2017
6. Cajun Shrimp Tacos with Mango Salsa
This vibrant and colorful taco dish comes packed with tasty cajun shrimp and zesty mango salsa. Perfect for outdoor activities and other family affairs.
7. Mexican Street Corn, Zucchini & Shrimp
Mexican street corn mixed with zucchini noodles and grilled shrimp. As if that's not enough, this Mexican shrimp recipe is also smothered with a special dressing and sprinkled with crumbled queso fresco. This is the dish to serve at your next party.
8. Shrimp Fajitas
Here's a delicious and perfectly seasoned shrimp fajitas dish which is also simple to make. All the flavors of this Mexican shrimp recipe are preserved since it's wrapped and baked in foil.
9. Tequila Lime Shrimp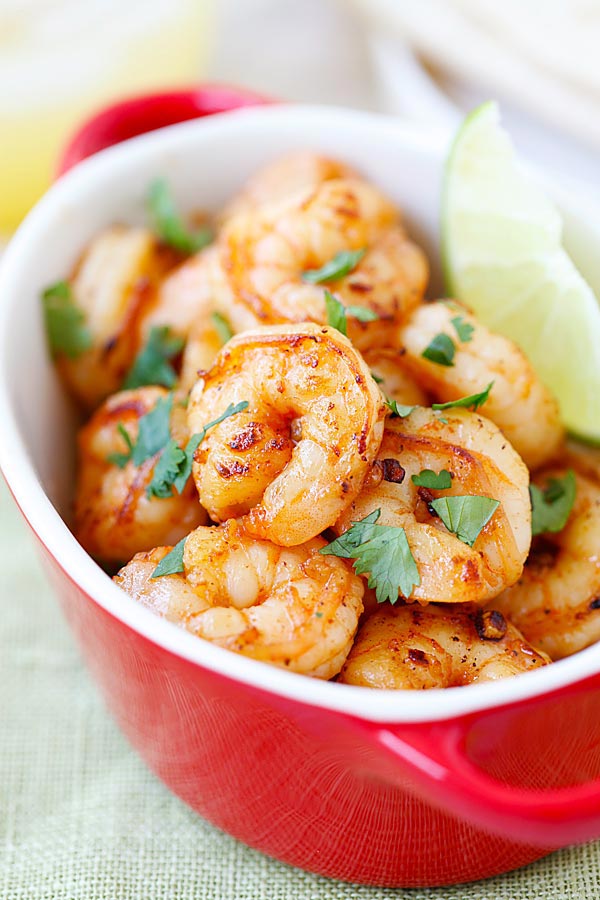 Try this budget-friendly shrimp recipe, with flavors that are irresistibly good. All you need to do is cook the shrimp in a skillet using tequila, lime, and cilantro! It takes only 15 minutes to make. This tequila lime shrimp is a go-to dish everyone will love!
10. Camarones ala Diabla (Devil's Shrimp)
This fiery shrimp dish is what you need to spice up your life. The key is perfecting the sauce! Mix together the right measurements of Coca-Cola, cilantro, oregano, adobo sauce, tomatoes, and chili. Add this to lime-infused shrimp and you have a smash hit Mexican shrimp recipe!
11. Tasty Tomatillo Shrimp
This dish will leave you speechless! Imagine succulent shrimp baked in a sauce of tomatillos, butter, ground pepper, and poblano chilis. Easily one of the best Mexican shrimp recipes out there!
Watch this video from Clean & Delicious to learn how to peel and devein shrimp for your Mexican shrimp recipes:
If you haven't decided which among these Mexican shrimp recipes to cook first, I completely understand. They're all so good! Shrimp on its own already has a rich taste and exquisite texture. But when transformed into these Mexican shrimp recipes, they become so much more! Let your friends and family decide which one they'd love to have. No matter what choice they make, you'll have a good time with these dishes!
Want more shrimp recipes? Try these 24 Homemade Shrimp Scampi Recipes! Do you have any other suggestions on how to add some Mexican flavor to your dish? Let us know in the comments section!
Don't forget to keep in touch, foodies!

Also, make sure to follow us on Facebook, Instagram, Pinterest, and Twitter!
Editor's Note – This post was originally published in February 2016 and has been updated for quality and relevancy.