Have an amazing gastronomic experience by starting with these easy appetizer recipes! You can serve them at small gatherings or even big crowds!
Easy Appetizer Recipes You Can Make For Parties!
When I first became a foodie, one of the things I got into right away was making food for different kinds of celebrations! Whether it's a small intimate gathering or a roaring party, these easy appetizer recipes are a sure hit! It doesn't take a gourmet chef to serve something really delicious in big quantities. So, keep reading for the best easy appetizer recipes!
1. Spicy Three-Cheese Dip
Like I said, it doesn't really take much to create a good appetizer. This spicy three-cheese dip is really fun to make, it's like playing mix-and-match! Follow the recipe then experiment with your favorite three-cheese combinations!
2. Mini Grilled Cheese Sandwiches
A grilled cheese sandwich is probably one of the easiest yet trickiest foods to make. This recipe shows you how to get it just right! Slice the sandwich into serving sizes and voila! You're now a master of easy appetizer recipes.
3. Yeast Rolls
This kind of easy appetizer recipes is great because you don't have to change the method or put in more time and energy to make more servings. The work stays the same but more tummies are happy! Hooray for yeast rolls!
4. Prosciutto-Wrapped Breadsticks
Among this list of easy appetizer recipes, I'm most excited about this unlikely combination! Who would've thought we needed breadsticks wrapped in prosciutto? Now I can't imagine life without them!
5. Bacon-Wrapped Apricots
Foods wrapped in meat should be a cuisine on its own. How can such a simple method yield such fantastic easy appetizer recipes? For these bacon-wrapped apricots, make sure your bacon is cooked and seasoned right!
Woah…these appetizer recipes from around the world are so unique! https://t.co/RGc3j0X9Hi pic.twitter.com/pNsqowqbpZ

— Homemade Recipes (@BestHomeRecipes) November 13, 2016
6. Reuben Egg Rolls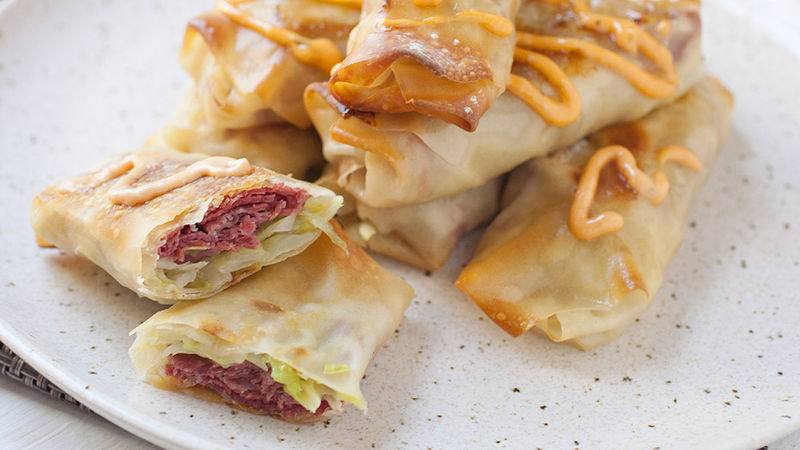 Corned beef is my guilty pleasure! It's not exactly the healthiest food out there, but boy does it make great easy appetizer recipes! Let these reuben egg rolls show you what I'm talking about!
7. Easy Garlic Parmesan Knots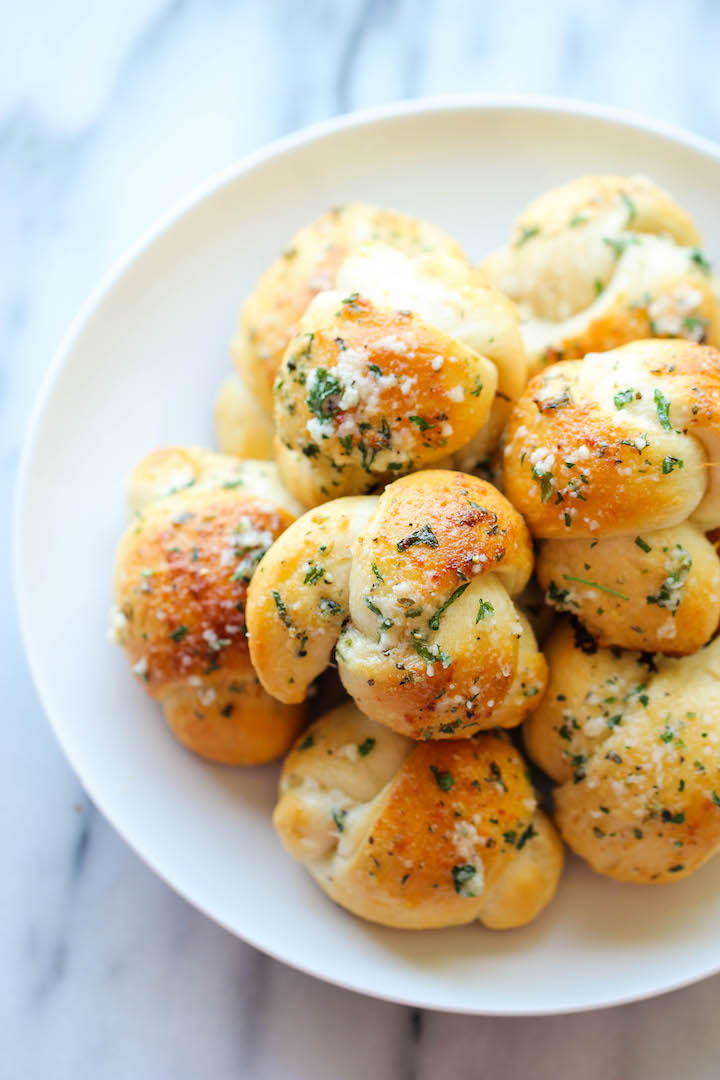 Just like your yeast rolls, these easy garlic parmesan knots require little effort when being prepared for a big crowd. It's filling enough for starters, and really savory appetizer without needing too many ingredients! This is what easy appetizer recipes are all about!
8. Chickpea and Mint Crostini
This chickpea and mint crostini is a fine example of how important the art of mixing ingredients can be. Some people think that because it's so easy to mix everything, anything goes. Well, finding the perfect combination of ingredients is really difficult so thank goodness for easy appetizer recipes like this one!
9. Sweet Potato and Chorizo Balls
The key to this recipe is moderation. We all know sweet potatoes and meat can be quite heavy, so make sure you make these sweet potato and chorizo balls in just the right proportions. You don't want these easy appetizer recipes ruining the other dishes on the way!
10. Churro Almonds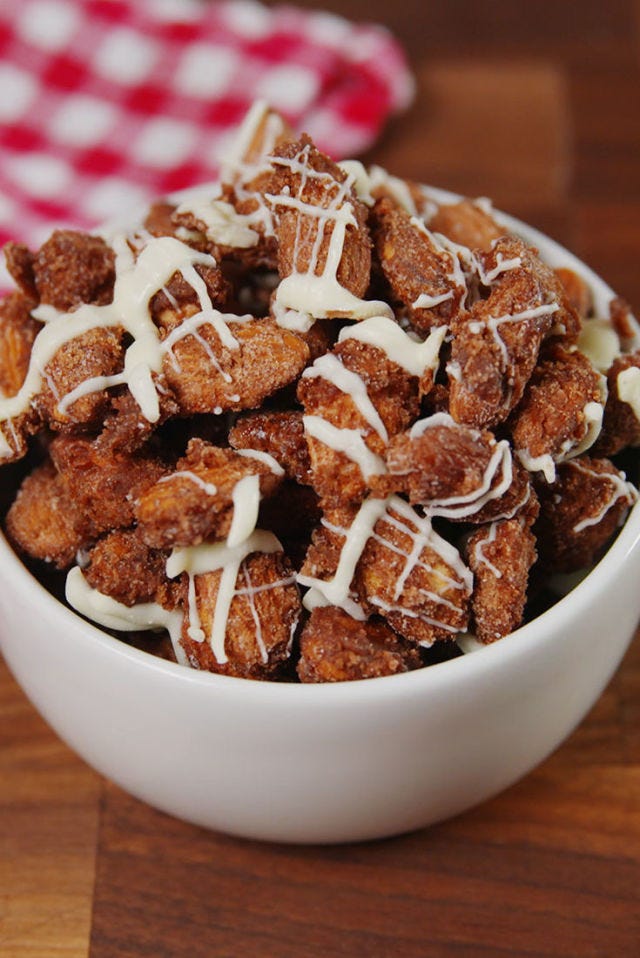 Easy appetizer recipes can be as sweet as dessert too! These churro almonds are the best upgrade the traditional mixed nuts appetizer has gotten in a long time!
11. Blender Salsa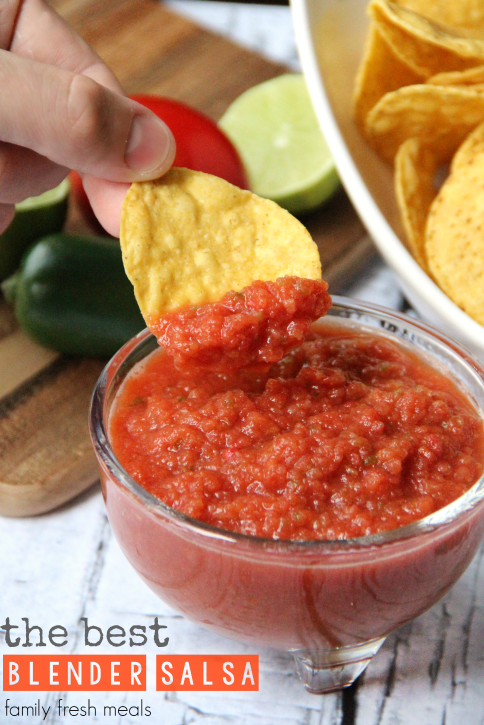 It doesn't get any easier than a simple blender salsa! This recipe shows you how to get the perfect combination of sweet, spicy, and sour—the trifecta that makes all great salsa!
12. Garlic-Herb Pinwheels
You can't go wrong with a simple garlic and herb combination! When I think of easy appetizer recipes, I automatically think of these garlic-herb pinwheels! There's nothing better than preparing yourself for a great meal with the taste of this great appetizer!
13. Devils On Horseback
Another one of those easy appetizer recipes done with the magic of bacon! These devils on horseback are somewhere between healthy and indulgent—which is perfect for appetizers!
14. Baked Brie Bites
Baked cheese? With pecans? And a hint of red pepper? I almost had this appetizer for my entire three-course meal! This ingenious creation is so good, you'll forget about all your troubles!
15. Bacon Corn Dip
The obsession with dip continues. How can it not? They're so easy to make, but the impact they have on these easy appetizer recipes are astounding! I almost didn't want to share this bacon corn dip with anyone. It's irresistible!
16. Strawberry, Goat Cheese and Balsamic Bites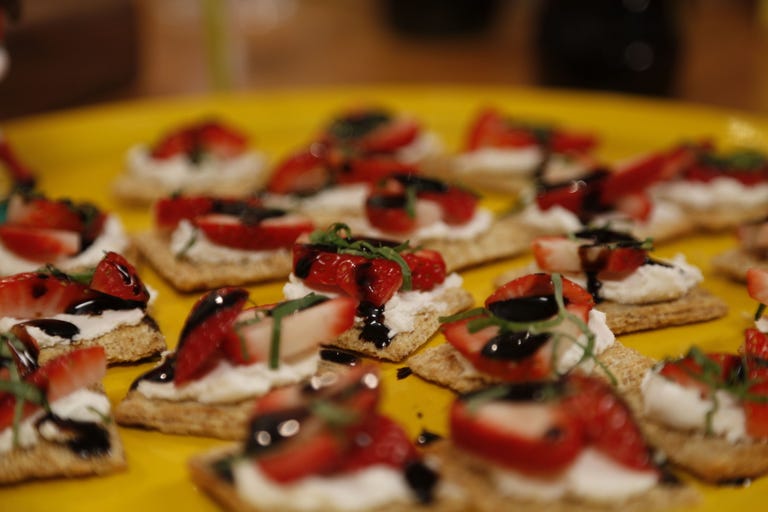 Just hearing the name of this great appetizer is enough to fill your stomach. Those are three flavors in a single dish—sweet, salty, and sour. The combination is like no other. This one is going to be a favorite for a long time.
17. Beer Dip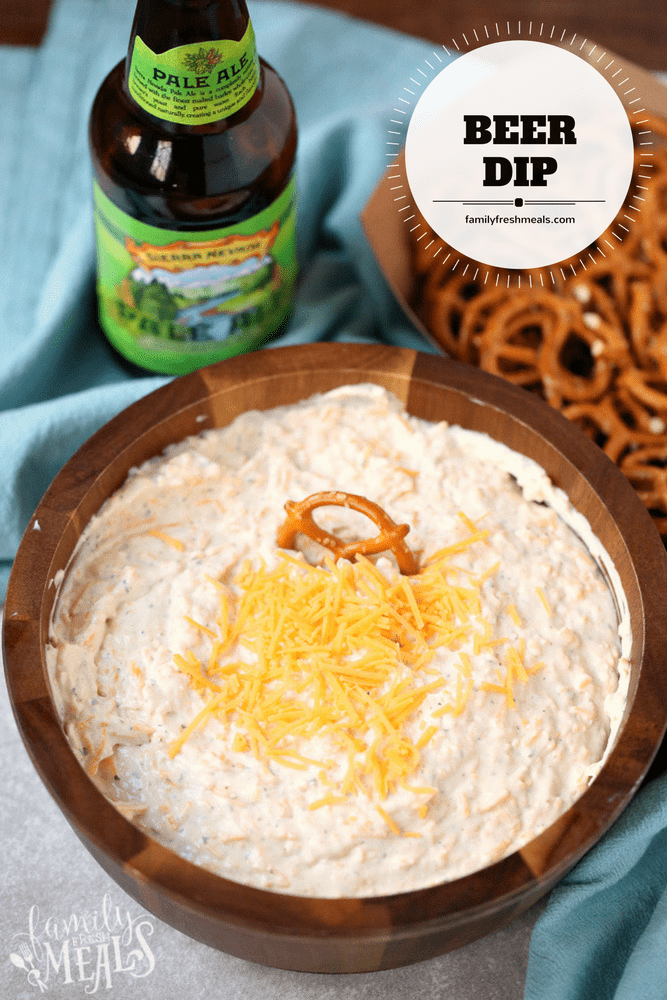 This dip has cheese and beer. I repeat, cheese and beer. Do I still have to explain why it makes such a great appetizer? If you want to leave your seat right now and make this, I completely understand.
Watch this video from Tasty for more easy appetizer recipes:
I know I said these easy appetizer recipes are made for big crowds, but you might want to consider making twice as much as you think you need. These easy appetizer recipes are so good, you're going to want to eat them days after your celebration! Plus, these easy appetizer recipes are so inventive and genius that you can experiment with them and transform them into something even better! So, what are you waiting for? Get your apron out and start making these easy appetizer recipes! Stop yourself from eating everything before you serve them!
Want more easy appetizer recipes? Try these 10 Savory Tarts That Make Awesome Appetizers! Which of these easy appetizer recipes will you be making first? Let us know in the comments section!
Don't forget to keep in touch, foodies!

Also, make sure to follow us on Facebook, Instagram, Pinterest, and Twitter!