Learn how to create savory tarts by using puff pastry and a variety of amazing fillings such as cheese, prosciutto, veggies, tomatoes and bacon.
10 Savory Tarts That Make Awesome Appetizers
Tarts don't always have to be sweet.
Bacon, asparagus, differents kind of cheese and ben ground beef can all be thrown into a tart to make it savory. If you throw on eggs, bacon and cheese, it can be had for breakfast. A few vegetables and you have a nice addition to your lunch. Grab some prosciutto and brie and you can enjoy a savory tart slice as an appetizer before dinner. It can really be enjoyed at any time of the day. Check out our collection of savory tarts below!
1. Tomato Tart with Blue Cheese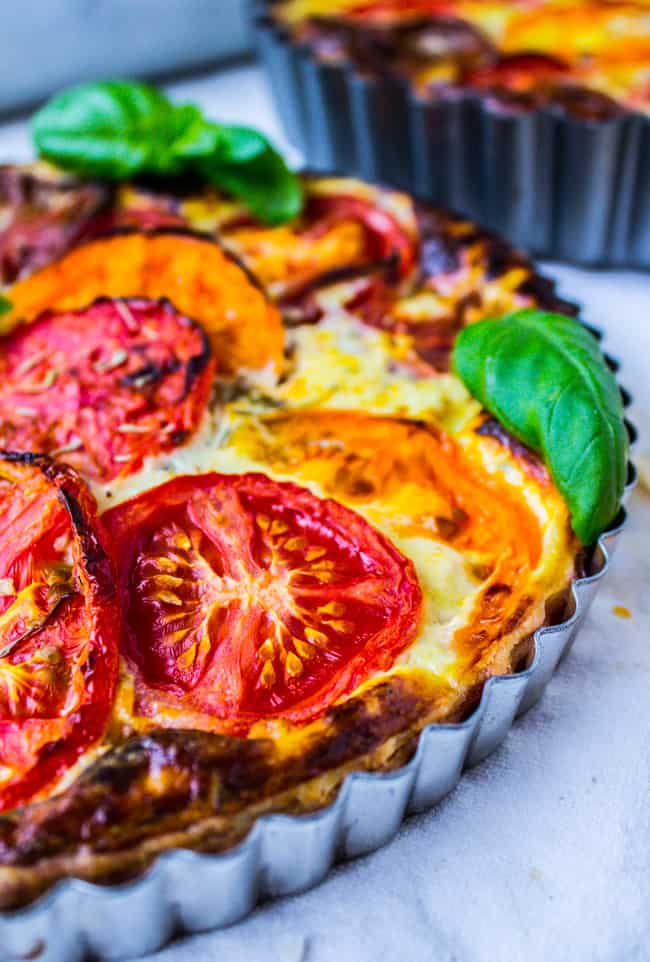 This tomato tart with blue cheese is as delicious and flavorful as it is good looking! Find the recipe here.
2. Peach, Prosciutto & Brie Tart
Savory, sweet and cheesy. All the flavors you love in one easy tart recipe. Check it out here.
3. Asparagus Gruyere Tart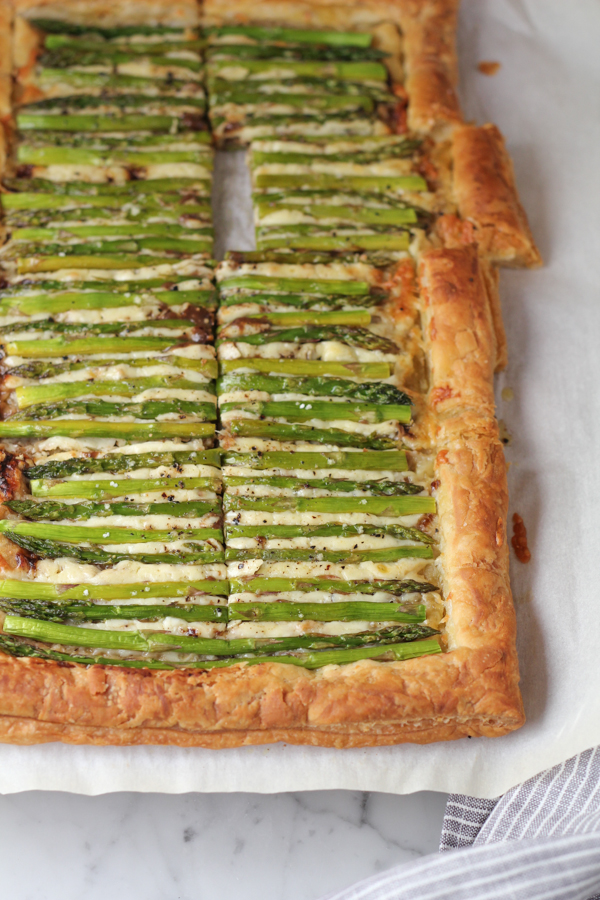 A simple tart with cheese and asparagus. Get the recipe here.
4. Savory Italian Tart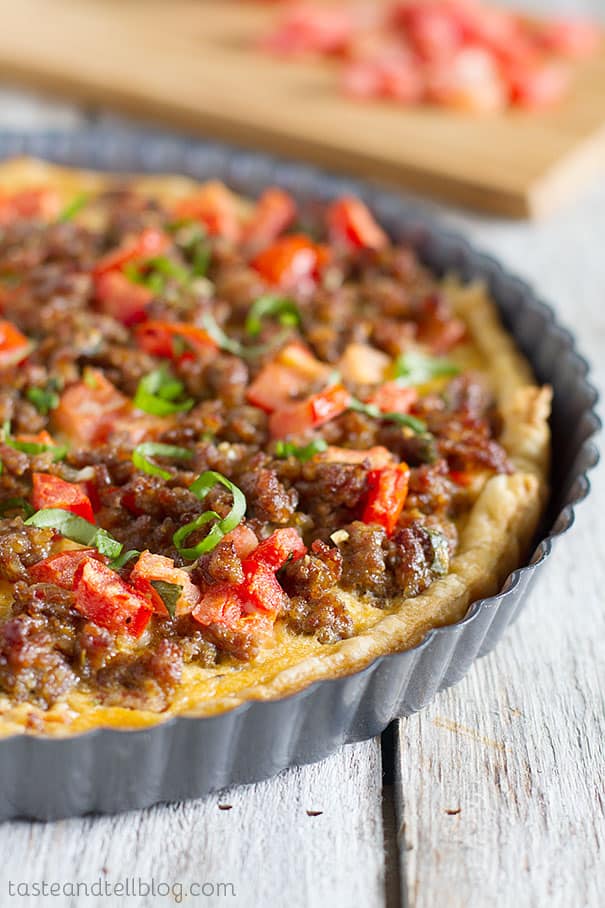 A savory tart that resembles a meat-lovers pizza! Click here for the recipe.
5. Three-Cheese, Potato and Rosemary Tarts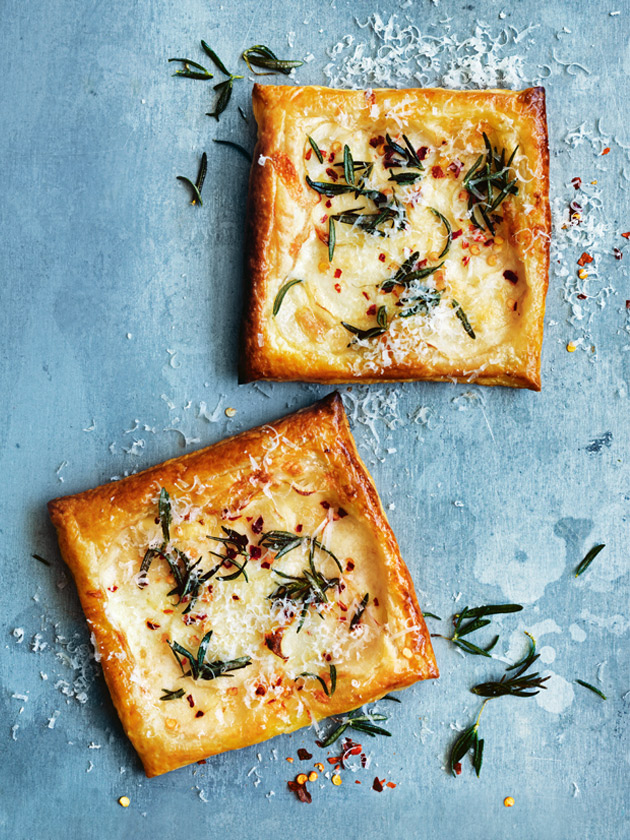 A simple tart recipe full of sophistication. Check it out here.
6. Tomato Tart with Bacon and Gruyere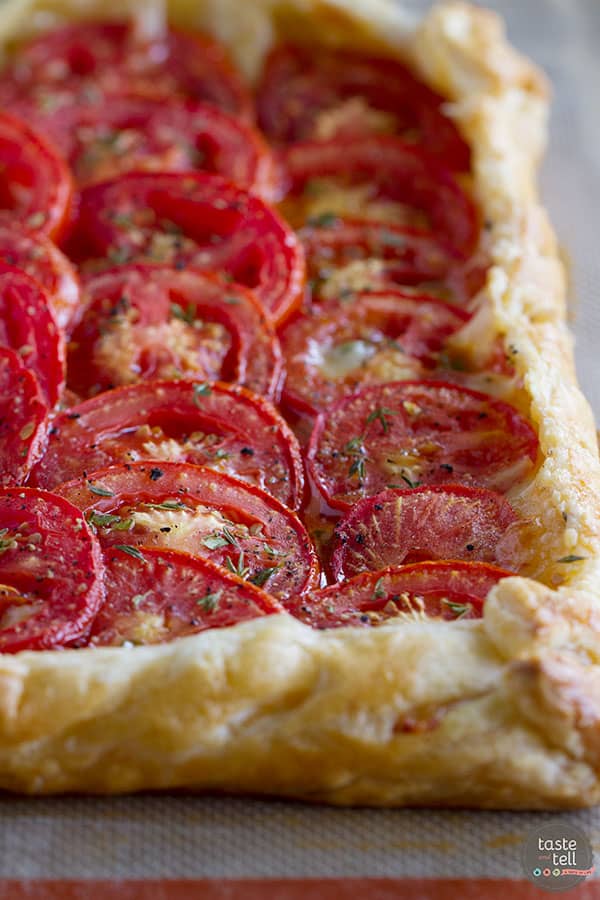 Something light for dinner is always a good idea. Grab the recipe here.
7. Mini Crab, Spinach, and Mushroom Tarts
Hand-held tarts with crab, spinach and mushroom! Here's the recipe.
8. Spring Vegetable and Goat Cheese Tart With Ham
You won't get enough of this flavorful tart recipe with spring veggies, ham and goat cheese. Full recipe.
9. Spinach, Artichoke and Caramelized Leek Tart
Healthy can also be tasty! Grab the recipe here.
10. Easy Tomato, Goat Cheese and Prosciutto Tarts
One classy appetizer. Recipe.
What do you think of these savory tarts? Which recipe are you planning to try? Share your experience with us in the comment section below.
Related Posts:
Don't forget to keep in touch, foodies!
Sign up for our newsletter here!
Also, make sure to follow us on social media too: