Easy pasta recipes to make your life simple.
14 Easy Pasta Recipes
The easier the better….right?!
We've rounded up 14 of our favorite pasta recipes that take almost no effort at all. Aside from being quick and easy to whip up, they are all of course delicious as expected. All of these recipes are highly recommended to bring to a family gathering or holiday party, to help make it more memorable.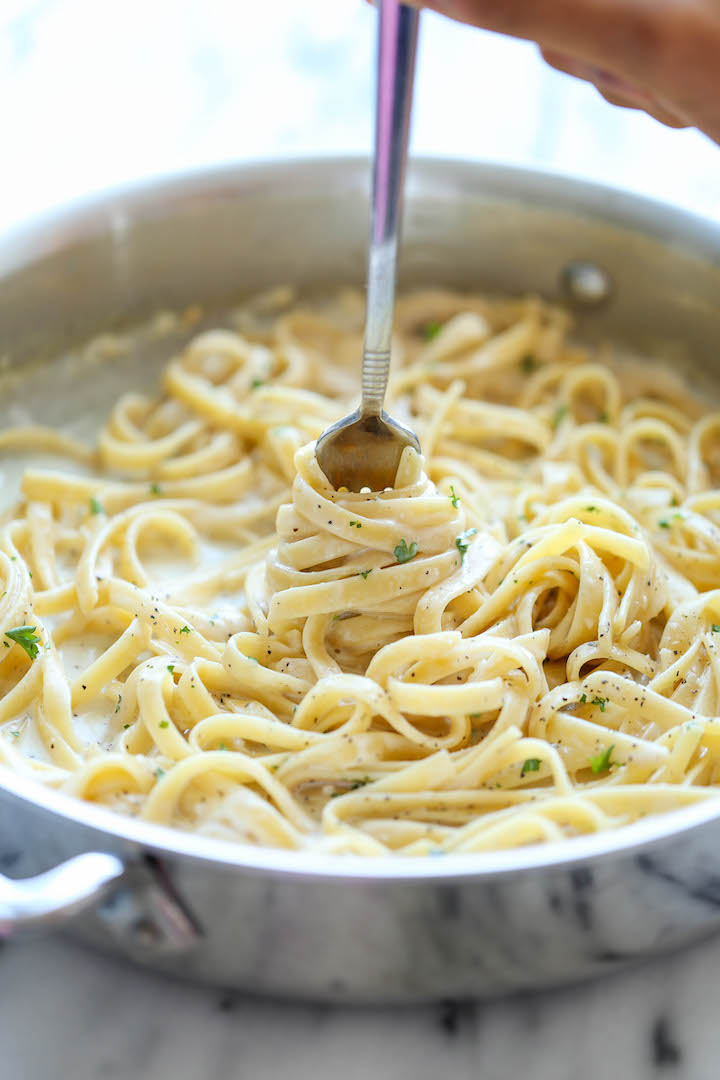 Did you know you can prepare an entire pasta dish in just a single pan! And with the perfect combination of garlic and parmesan, it's not just the easiest but also the creamiest and most sensational pasta ever!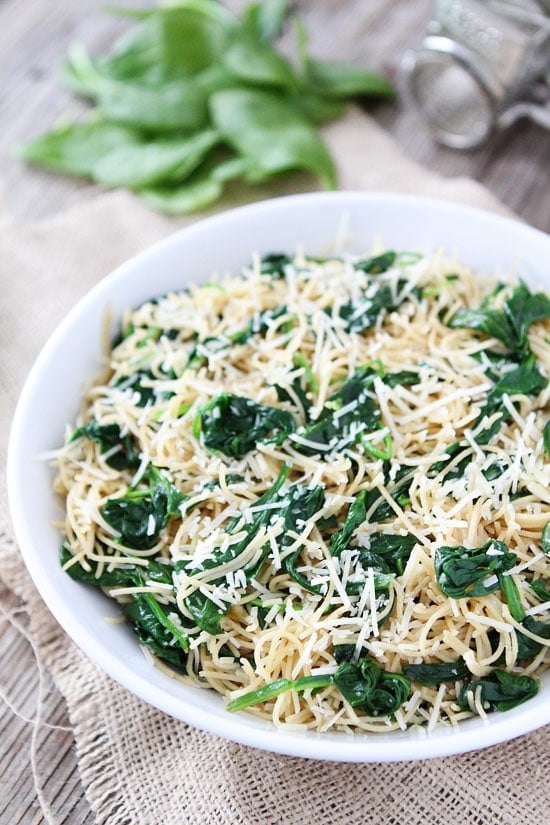 You only need 5 main ingredients to create a delicious and healthy pasta dish like this spinach parmesan pasta. Surprisingly, spinach and parmesan taste great together!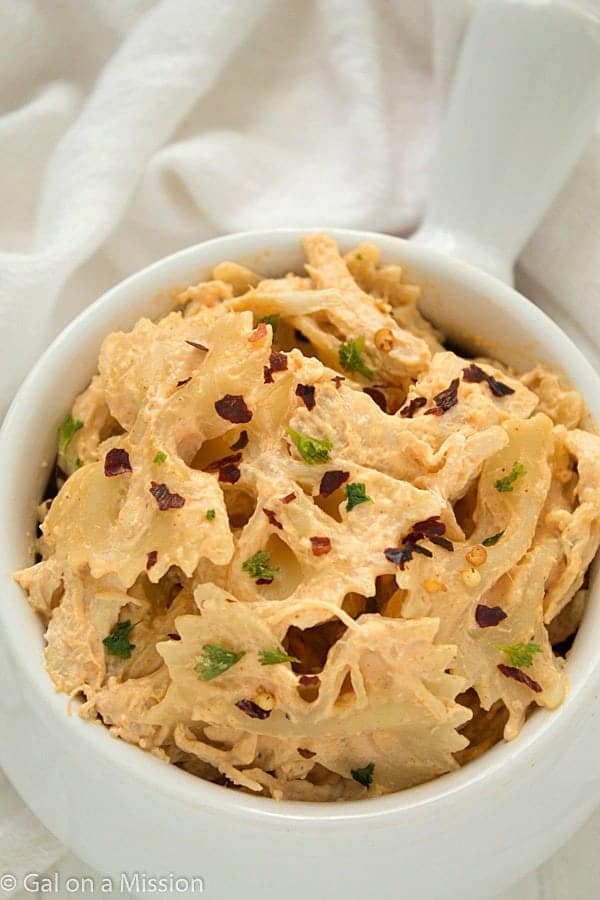 Get your game on and enjoy this flavorful buffalo chicken pasta. It's easy to prepare, feeds a crowd and brings the heat thanks to Frank's RedHot hot sauce.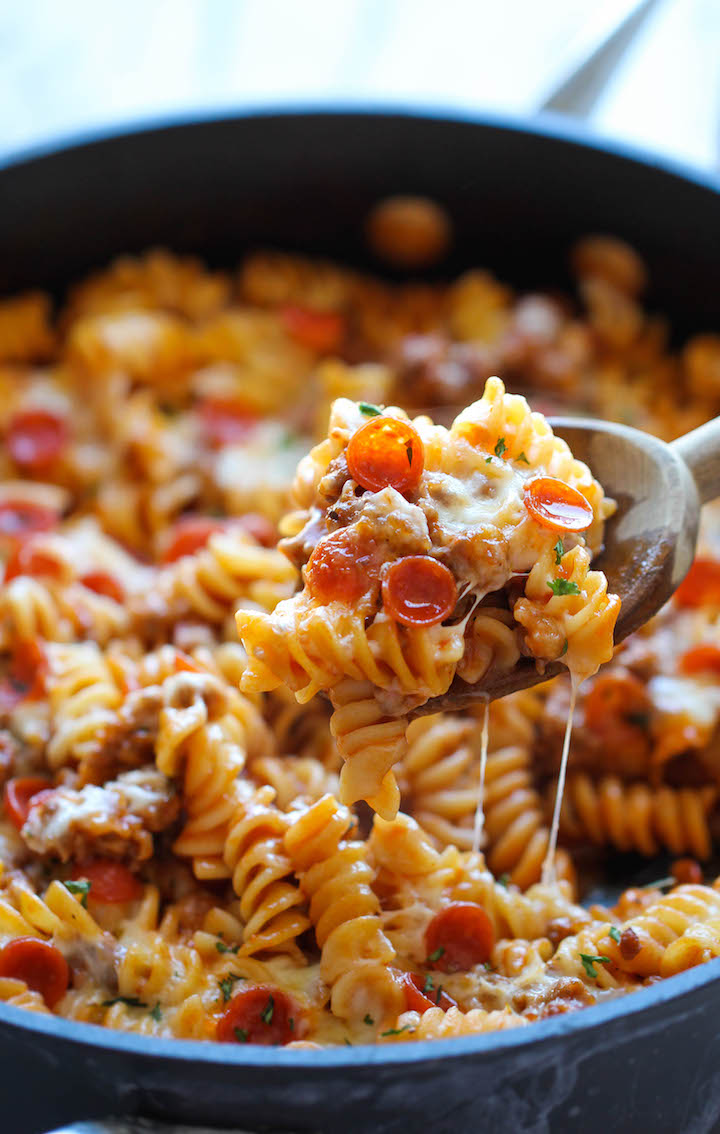 I bet you're going to love this pizza flavored pasta dish, because who doesn't love pizza….right?! Also, it's a one pot meal, so you know it's super easy to make.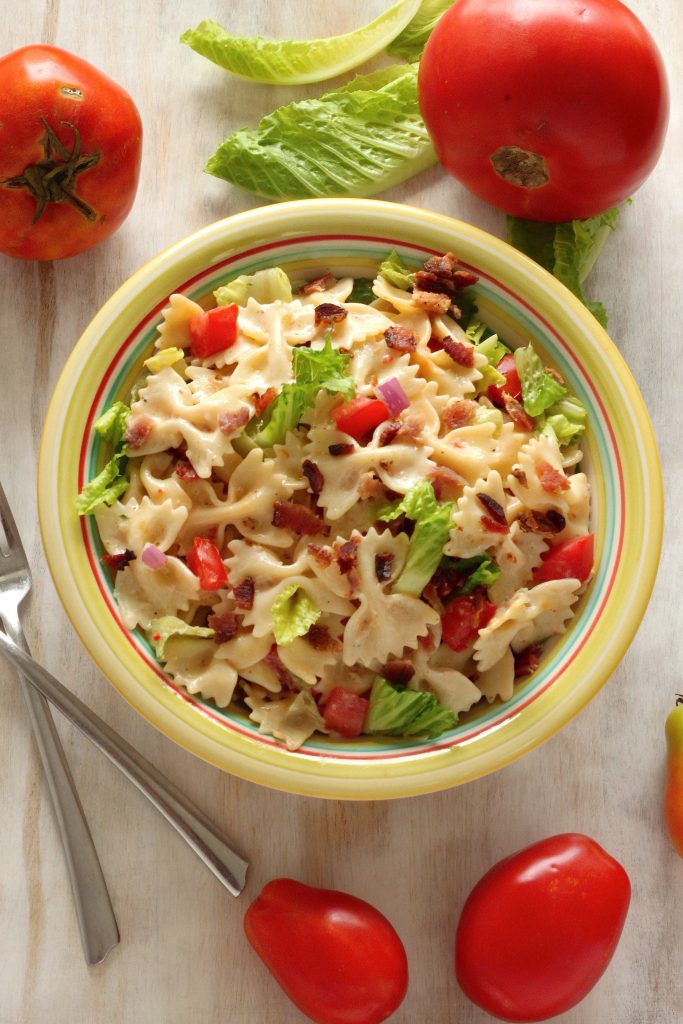 Indulge in this simple bow tie pasta salad chock-full of bacon, lettuce, and tomato, dressed in a slightly creamy zesty Italian dressing. So if you're looking for a fast, fresh, toothsome dinner idea, here it is!
This super simple creamy garlic penne pasta makes a great addition to your weeknight meals. Not only is it easy to prep, but it's truly a heart-melting dish you'll love forever. Serve along side (or toss with) some of your favorite precooked veggies and it's all good to go!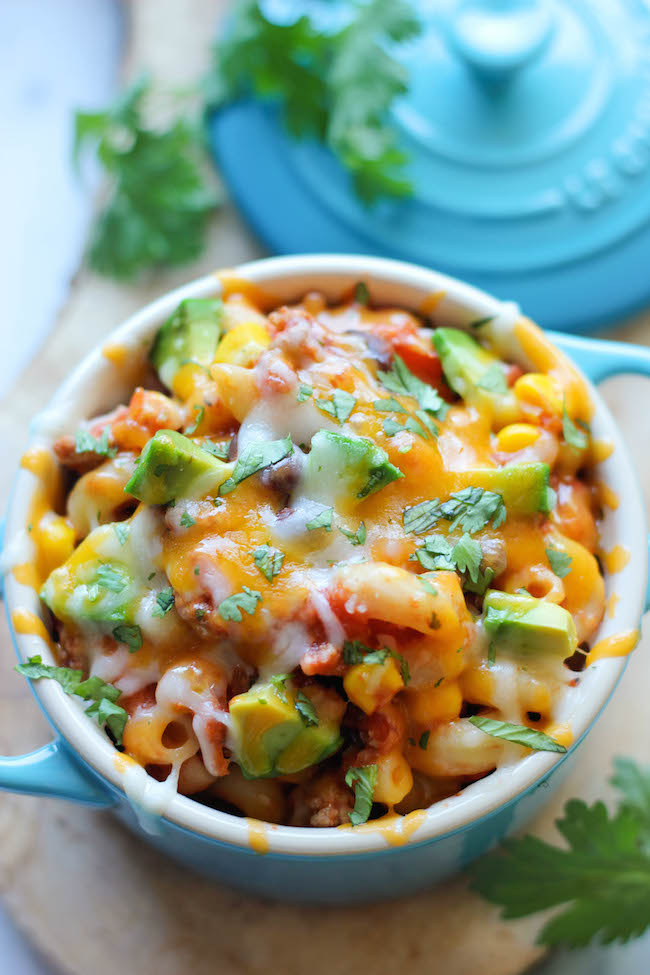 Mexican-inspired meals are always on point and this one is no exception. It's loaded with cheesy goodness, freshly made salsa, corn, beans, tomato, avocado and ground turkey. Wow….just wow!!
Put that Asian vibe in your home with this dish loaded with yummy goodness! Green onions, a mess of peanuts, zucchini and a whole lot more! I suggest cooking this TONIGHT!
Look at this creamy, dreamy, super saucy baked penne rigate. Goodness…it's simply super mouthwatering and eye-catching.
You will love how refreshing, tangy, and sweet this pasta recipe is. Lemon juice and lemon pepper seasoning will have your family screaming out for more!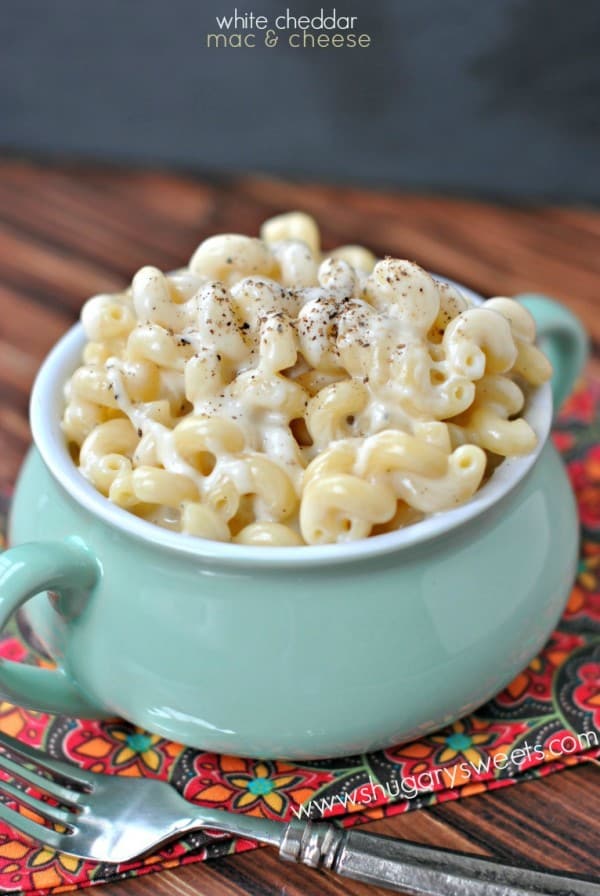 Elbow macaroni drowned in a super thick and luscious white cheddar sauce. This copycat version is quick and easy to whip up…and really, just so heavenly!
In just 20 minutes, you can have this delicious and healthy avocado pasta ready to go on your dinner table. Don't let the look fool you, the velvety avocado sauce adds a subtle creaminess that you don't want to miss out on.
Give that spaghetti dish an extraordinary twist by baking it! A fast and easy recipe that the whole family will love.
Related Posts: 
Don't forget to keep in touch, foodies!
Sign up for our newsletter here!
Also, make sure to follow us on social media too: