Grilled seafood recipes are most people's favorite during special gatherings. Seafood is not just flavorful and scrumptious but also an excellent source of protein and is typically low in fat. Not only does it gives sumptuous family meals but it is very easy to prepare and cook as well. Grilling gives a natural smoky taste which enhances the authentic ocean flavor of a seafood dish. Read this article for some mouthwatering bbq seafood recipes including grilled scallops, char-grilled oysters, spicy grilled calamari, and more!
Grilled Seafood Recipes For Your Next Seafood Feast
1. Greek Grilled Octopus
This octopus recipe is marinated in olive oil infused with rosemary, garlic, and thyme. The tentacles are so chewy (in a good way) and have a nice earthy taste you'll enjoy.
2. Spicy Chili Garlic Grilled Trout
Trout fillets is one of the healthiest fish you can include in your diet. This grilled trout recipe is not only for adults but kids can definitely try this out as you can either make it spicy or mild. It's a great recipe to start your seafood feast with.
3. Taco Lime Grilled Shrimp
Enjoy this plateful of shrimp straight off the skewers or put them on tacos. Anything will do, just perfectly! You'll only need to marinate the shrimp in a delicious homemade taco seasoning and lime juice mixture, grill the shrimp skewers the next day, and voila!
4. Grilled Red Snapper
This grilled red snapper with lemon juice, salt, and pepper will bring out the Master Chef in you. It is such a beautiful dish and yet it is very easy to prepare.
5. Grilled Lobster Tails with Sriracha Butter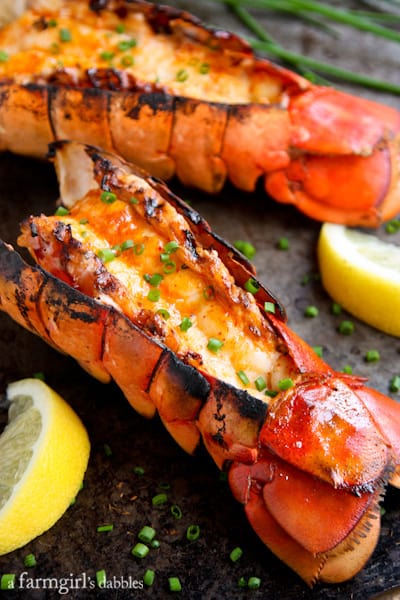 You can't go wrong with grilled lobster especially with a touch of some sriracha butter. Serve this on your next gathering and your guests might ask you about the recipe so they can recreate the dish when they return back to heir home.
6. Grilled Browned Butter Honey Garlic Salmon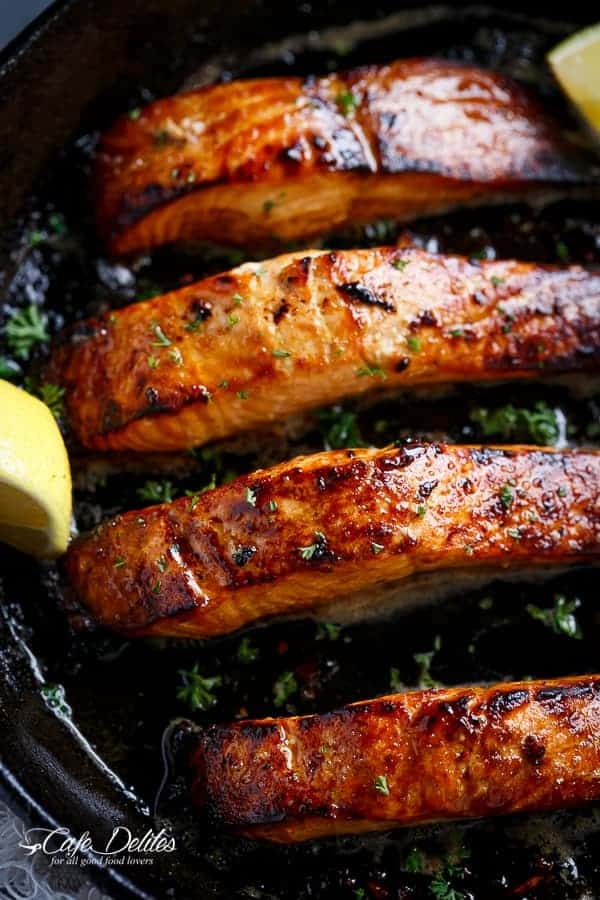 Sweet and savory salmon steaks with soy sauce and garlic butter are very simple and easy to make. This flavorful grilled salmon can be ready in the table in 15 minutes!
7. Spicy Grilled Calamari
This spicy grilled calamari is marinated in various spices. Smoked paprika, cayenne pepper, and ground cumin made these baby squid skewers really tasteful and hot as well. You can make it extra hot by adding more spices or adjust the spiciness to a milder taste so the kids can enjoy, too!
8. Grilled Halibut with Tomato-Avocado Salsa
Halibut filet is already a healthy dish but with the addition of avocado and tomato, it will be healthier and flavorful at once. This looks so fresh —great addition for your summertime meal plan.
9. Chargrilled Oysters
Not everyone is into seafood but for those who absolutely love it, this oyster recipe is something they will never forget. We can't even handle the buttery sauce goodness right there! Yum!
10. Rosemary-Skewered Scallops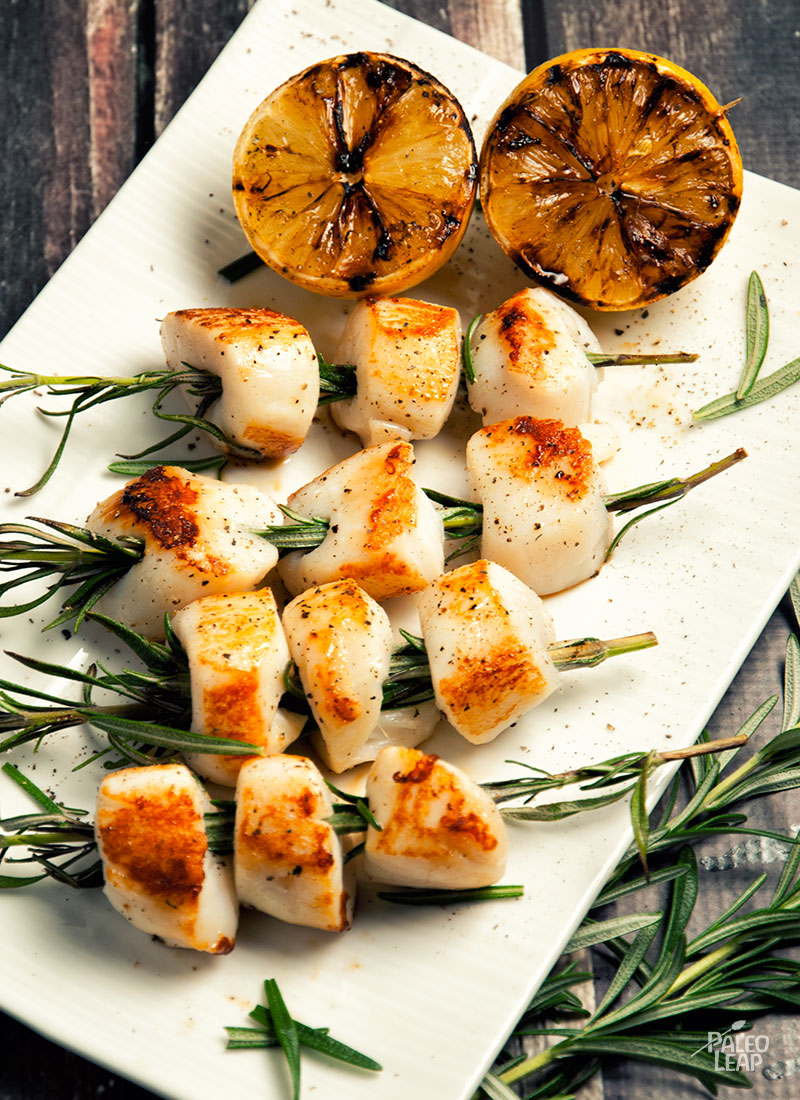 Using rosemary twigs is a smart way of cooking scallops to bring the best out of the meat, and not to mention how interesting the plating will look. The rosemary twigs will not only serve as the skewers but they are also continuously infusing flavors while being attached to the scallops.
11. Grilled Clams with Charred Jalapeño Basil Butter
Grilled clams are crazy delicious when cooked with butter but this recipe adds a nice twist. It includes blue cheese, so make sure to try this one out. This calls for a bottle of a tasty cold beer!
12. Grilled Crab Legs
Grilling crab legs don't require much time but don't underestimate this recipe as you can go full on the seasonings. Also, crab meat dipped in butter is heaven. This recipe is worth the mess!
13. Grilled Salmon
All you need for this easy salmon dish are salmon fillet, grated lime zest, and lime butter sauce, and that's it! And the grilling takes around 10 minutes.
14. Lemon and Dill Barbecue Salmon Kabobs
Grilling salmon is very easy and common. By adding a twist, a usual grilled salmon can be extraordinarily delicious. This salmon kabobs barbecue is a new recipe for splendid grilling over simple lunches or reunions.
15. Tequila Lime Shrimp
What's more delightful than ending our list with this tequila lime shrimp recipe marinated in a flavorful tequila-lime sauce. Whether you're aiming for an appetizer or main dish, this recipe will never let you down.
Watch this video by SORTEDFood to know the awesome hacks when grilling:
Grilled seafood recipes are always a good idea, whether it be for a picnic, simple family lunch or any occasion. Make sure to try out these amazing recipes on your next gatherings!
What do you think of these grilled seafood recipes? Which recipe are you planning to try? Share your experience with us in the comments section below.
Up Next: 10 Grilled Chicken Breast Recipes
Also, make sure to follow us on Facebook, Instagram, Pinterest, and Twitter!
Editor's Note: This article was originally published on July 28, 2016 and has been updated for quality and relevancy.