These delicious Irish appetizers will make sure you have a memorable St. Patty's day! If you want some clean and green fun, make these appetizers now!
Irish Appetizers to Sate Your St. Patty's Day Cravings
St. Patrick's Day, Ireland's annual celebration Ireland's patron saint, is fast approaching. Every year on the 17th of March, the world transforms into a lively eye-catching green planet, adorned with all things green—from four-leaf clovers to clothing. It is only fitting to make Irish appetizers in accordance to the theme of the celebration! If you are planning on holding a dinner party to celebrate, here are the most delicious Irish appetizers you must serve! Let's get cooking!

1. Cheesy Reuben Appetizer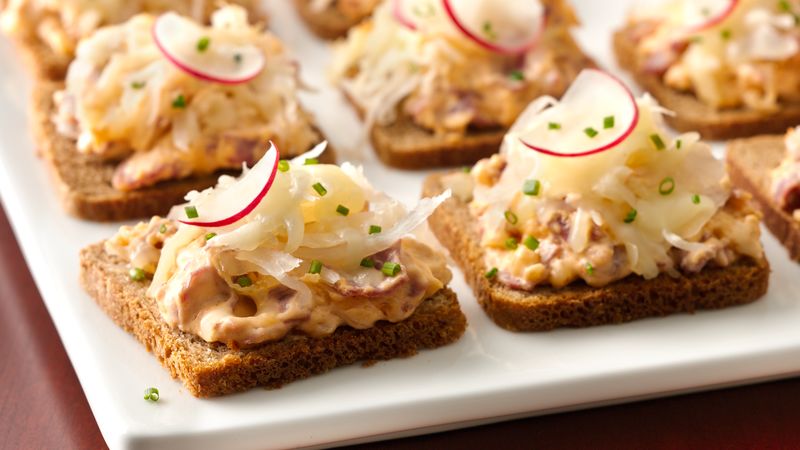 This delicious cheesy reuben appetizer has corned beef and two types of cheese. If that isn't enough to make you anticipate all the other dishes to come, then I don't know what is. Also, add some chives when you serve this!
2. Shamrock Chips
Shaped as four-leaf clovers, these shamrock chips do not only look cute, but also taste great! All it takes are some spinach tortilla, a shamrock-shaped cutter, and yellow tomatoes for the salsa! It's one of those Irish appetizers which will make you feel lucky!
3. Irish Cheese Fondue
This Irish cheese fondue is the perfect trick to get your kids (and guests) to eat their greens on your St. Patrick's Day celebration. Irish appetizers are not only tasty, they're also really clever!
4. Corned Beef and Cabbage Rolls
You can't go wrong with a simple combination of meat and veggies. These corned beef and cabbage rolls are Irish appetizers good for almost any occasion.
5. Guacamole Cups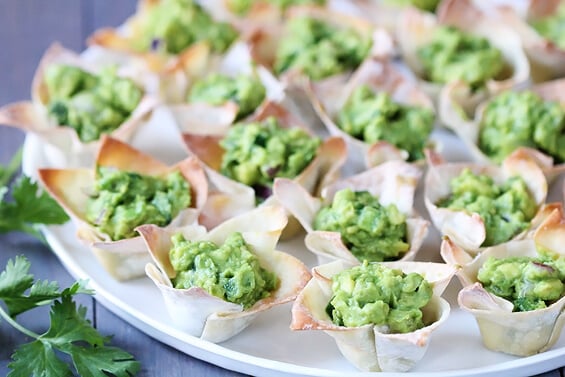 Bursting with the color green, these guacamole cups are the quintessential Irish appetizers on St. Patrick's Day! Using wonton wraps gives this recipe a healthy twist, too!
6. Pesto and Goat Cheese Crostini
Wondering what to give guests who are lactose-intolerant? Make them these pesto and goat cheese crostini! It's as simple as putting three amazing ingredients on top of one another. They speak for themselves!
7. Cheddar and Guinness Dip
The guinness and cheddar in this amazing dip create a combination you will remember well after St. Patrick's Day! Serve it with your preferred light crackers or tortilla chips!
8. Lucky Spinach Quiche
For some extra luck, here's another mouth-watering appetizer for you: spinach quiches shaped into four-leaf clovers! Spinach and cheese have always been a great combination, but baking both into a quiche takes these Irish appetizers to a whole new level!
9. Irish Egg Rolls
These crunchy rolls are expected to disappear from the trays in a flash! With carrots, potatoes, corned beef, and veggies mingling to create a distinct savory taste, who could resist? We're all weak for Irish egg rolls!
10. Basil Goat Cheese Balls
Here are Irish appetizers which are mouth-watering and also pleasing to the eyes! These basil goat cheese balls are super easy to make, you'll have plenty of time to actually enjoy your St. Patrick's Day celebration!
Here's your daily dose of #DIYinspiration courtesy of @nayana.lobo! | Want to get featured on our feed? Just use the hashtag #DIYProjects! pic.twitter.com/EghXZuAi41

— DIY Projects (@DIYProjectsCom) January 18, 2017
11. Emerald Deviled Eggs
Deviled eggs are a staple appetizer and of course, there's a way to serve them for St. Patrick's Day! Simply putting asparagus on your classic deviled eggs brings out a contrast in texture you never thought you needed!
12. Kale Hummus Cucumber Bites
Kale, cucumber, and hummus! Irish appetizers can be healthy too! You don't need to opt out of the celebration just because you're on a diet. These kale hummus cucumber bites got your back!
13. Edamame Basil Hummus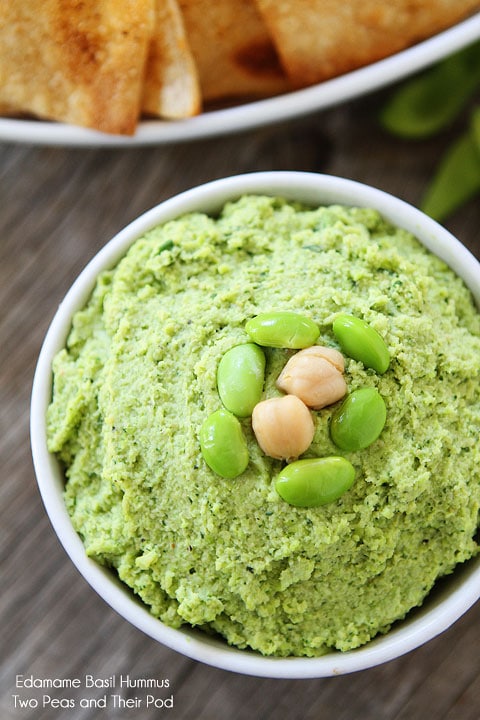 Bright, green, and fresh— this edamame basil hummus is the perfect and easiest appetizer for St. Patty's Day! To switch it up a bit, eat it with some lightly-flavored chips!
14. Jalapeno Popper Quiche Cups
Your Irish appetizers can be as lively and sensational as your celebration too! Try these jalapeño popper quiche cups for some spicy excitement in every bite! The cheesy twist balances off the hotness really well!
15. Pot o' Gold Popcorn
Where's the joy in celebrating St. Patrick's Day without a pot of gold? Here's a pot of gold we can all afford (and eat!)—a pot o' gold popcorn! The light drizzle of chocolate will make you forget about all the other popcorns you've had!
16. Corned Beef Triangles
Just when you think you've had enough Irish appetizers, here come corned beef triangles! The secret to making this recipe is in the selection of bread and Dijon mustard!
17. Shamrock Buttermilk Biscuits
Who doesn't love biscuits fresh from the oven! More importantly, who doesn't love lucky shamrock-stamped biscuits? These shamrock buttermilk biscuits go with almost any other dish you could think of included in the menu.
Watch this video from Buzz60 for more Irish appetizers:
I know it's hard not to get out of your seat and finish the list. These Irish appetizers are so good, they make you want to celebrate St. Patrick's Day every day! Then again, why not! The spirit of St. Patrick's Day lingers all-year long. And while these Irish appetizers suit the day perfectly, they can be made for any other occasion as well. No one should be restricted from having this much goodness! So put on your apron and make St. Patrick proud!
Which of these Irish appetizers is your favorite? Let us know in the comments below!
 You already have appetizers. How about desserts and treats? Check out this list of 12 Delicious St. Patrick's Day Recipes.
Don't forget to keep in touch, foodies!
Also, make sure to follow us on Facebook, Instagram, Pinterest, and Twitter!
Editor's Note – This post was originally published in March 2016 and has been updated for quality and relevancy.