I don't usually eat dipping sauce for vegetables. I prefer them stir-fry and in a soup. But what I love most about easy dipping sauces? It makes my son enjoy fresh vegetables even more! Here is my roundup of dipping sauce for vegetables, which also goes along pretty well with other foods like crackers, sandwiches, salads, and steaks!
Dipping Sauce for Vegetables Without the Fuss!
1. Peanut Dipping Sauce
You can serve this peanut dipping sauce as a party dip for veggies or drizzle over noodle dishes for some delicious Asian meal. It's a creamy and nutty dip recipe which is easy to make. All you have to do is mix peanut butter, rice vinegar, tamari, honey, water, minced garlic, red pepper flakes, and grated fresh ginger in a bowl, whisk until smooth, and that's it! This dip is also versatile–you can adjust the taste and make it more savory or add extra honey to make it a bit sweeter.
2. Greek Tzatziki Sauce
Learn a delicious dip recipe you can make any time you crave for an authentic Greek flavor at home. This Tzatziki dipping sauce comes together quickly with full-fat Greek yogurt, olive oil, garlic, cucumber, white vinegar, fresh dill, and salt. Chill this dipping sauce before serving. Aside from fresh vegetables, this is perfect for pita bread too.
3. Jalapeno Pineapple Sauce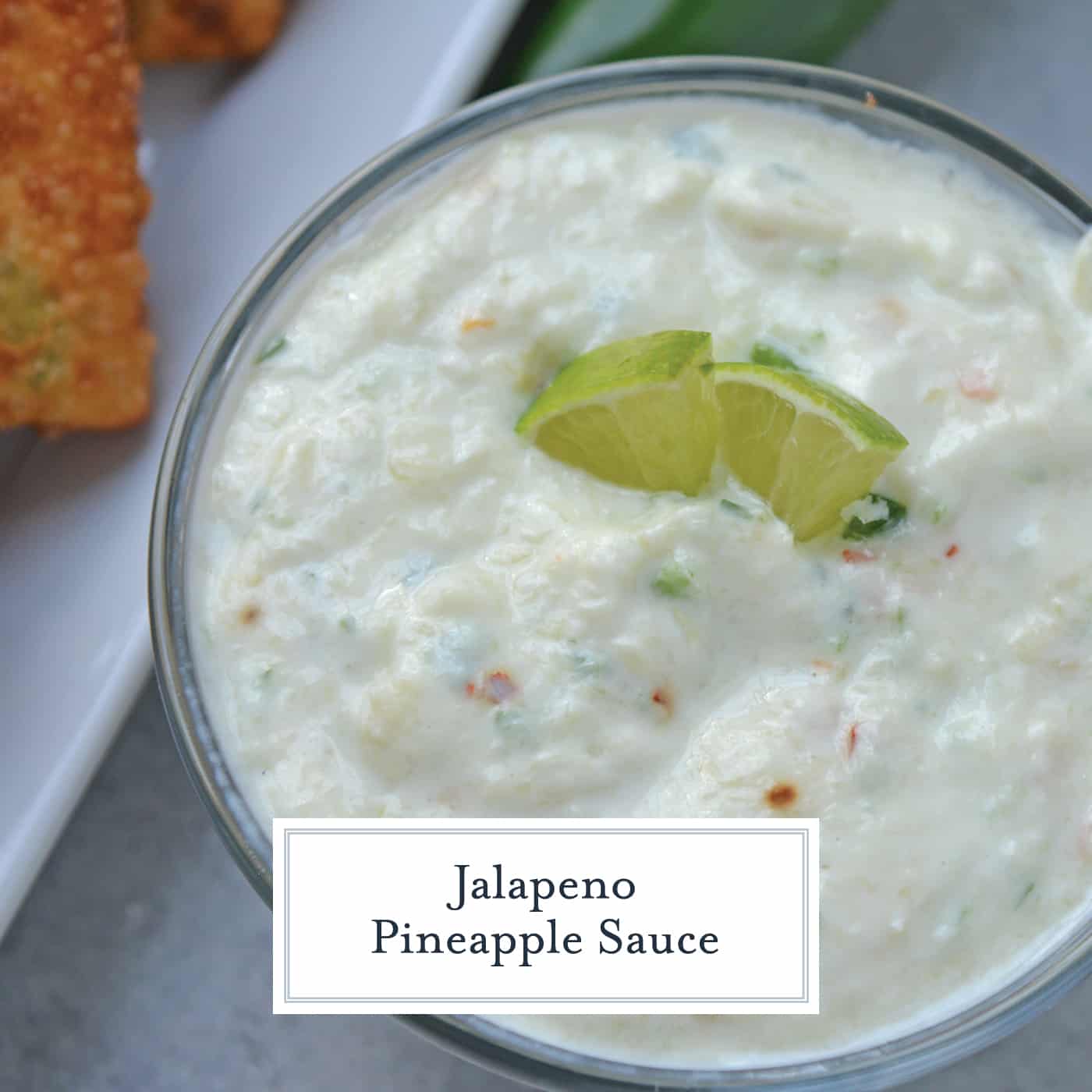 If you're looking for party dip recipes, this Jalapeno pineapple sauce is just the ultimate for your summer get-together. It's a cool dipping sauce for vegetables with the right mix of creaminess, zest, sweetness, and spice to rock any simple serving of veggies. For a dish you can serve to a crowd, count on veggies and this dipping sauce!
4. Avocado Dill Dip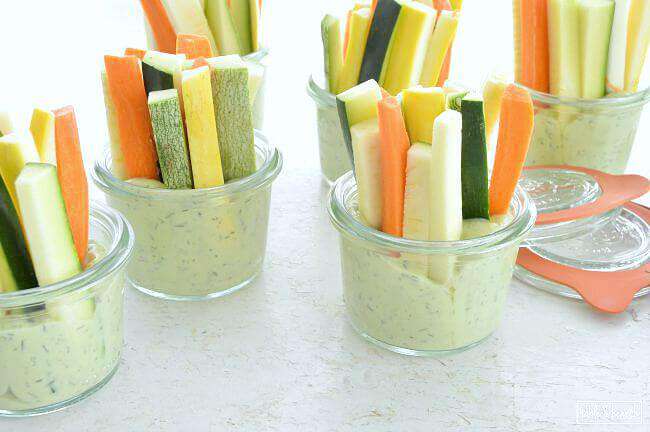 This healthy and creamy avocado dill dip is a combination of plain Greek yogurt, avocado, celery salt, and dill. It's a simple dip packed with fresh flavor which goes along well with crisp sticks of veggies like cucumber, carrots, zucchini, and more!
5. Cucumber Dill Greek Yogurt Dip
The trick in making this dipping sauce for a vegetable is draining the grated cucumber until no more liquid or juice comes out. Do this before mixing the grated cucumber with Greek yogurt. Then, add the remaining ingredients, mix well, and place this cucumber dill Greek yogurt dip in the fridge until ready to serve.
6. Honey Mustard Sauce
While this honey mustard sauce is great as a salad dressing, it also makes a delicious dipping sauce for your favorite vegetables. For this easy dipping sauce recipe, you need mayonnaise, Dijon mustard, yellow mustard, honey, white vinegar, salt, and pepper. Let's not forget about the paprika, it adds a mild kick!
7. Blue Cheese Dipping Sauce
Surprise every blue cheese lover in your house with this creamy, tasty, and zesty dipping sauce made by mixing milk, mayo, sour cream, garlic, and lemon juice with blue cheese. This blue cheese dipping sauce is a perfect complement to salads, steaks, chicken wings, celery sticks, and other fresh veggies.
8. 5-Minute Avocado Ranch Dip with Greek Yogurt
There are two ways to serve this dipping sauce for vegetables. One: make it into a vegetable salad dressing; two: serve it in a lovely veggie bowl (hollowed-out tomato or bell pepper) with fresh veggie sticks. It only takes 5 minutes to make this ranch veggie dip, and you can enjoy it for lunch or dinner.
9. Cilantro Jalapeno Sauce
You are only one pulse away from making a fresh and tasty dipping sauce at home. If you're planning to make this sauce, just gather the ingredients and blend them in a food processor until smooth. This cilantro jalapeno dipping sauce goes along pretty well with almost anything.
10. Remoulade Sauce
This is a Louisiana take on a classic French sauce. What makes this remoulade sauce really flavorful are the sweet paprika, Cajun seasoning, and pickle juice. If pickle juice isn't available, feel free to use vinegar or lime juice. This sauce tastes good with vegetables, as well as french fries and sandwiches.
11. 5-Minute Cashew Cheese Sauce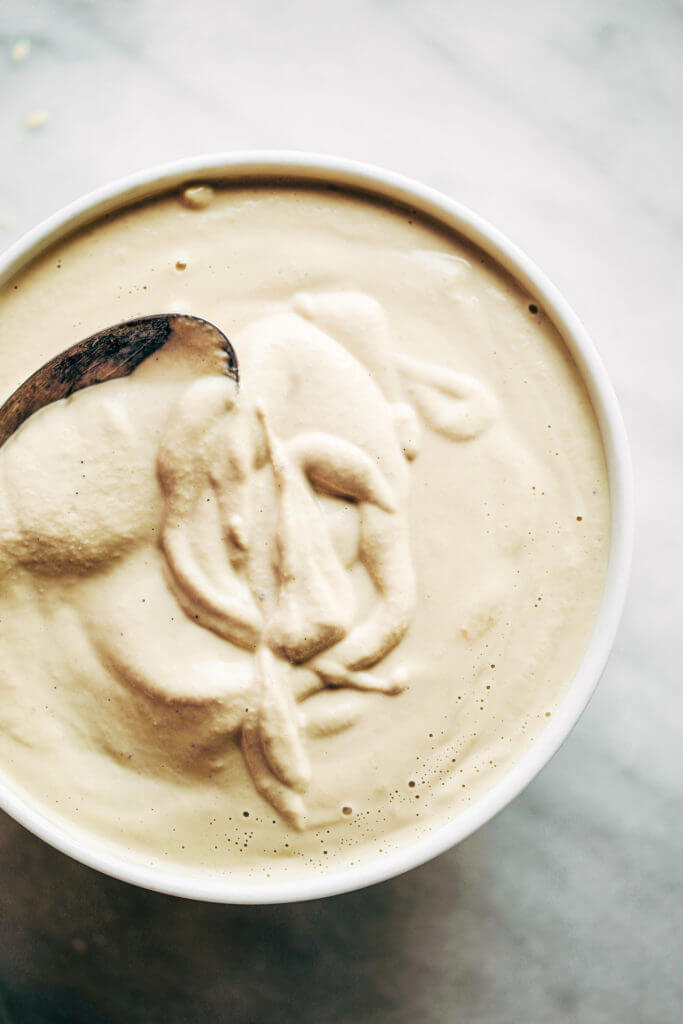 This marriage of nutty cashew and milky cheese is a creamy match made in heaven! But the icing on the cake is the health factor added to this dip. It's a gluten-free paleo recipe! It's also quick and easy blend. Nutritious vegetables paired with a paleo gluten-free dip couldn't be any healthier!
12. Cheddar Cheese Sauce
Remember when I told you how my son loves cheese? Yes, he loves cheese, and this easy cheddar cheese sauce is his all-time favorite dipping sauce. I also love this because it's easy to prepare and it comes together in less than 5 minutes! It's also made with ingredients you probably have in your pantry. Because of this cheesy sauce, my son can finish one large baked potato, a bowl of broccoli, and sometimes carrots.
13. Lemon Aioli
If you haven't heard of Aioli before, it is basically mayonnaise infused with garlic and olive oil. This recipe gives a simple tweak by adding lemon juice and parsley. You can enjoy this dipping sauce with fried zucchini or fresh vegetables.
14. Avocado Lime Green Goddess Sauce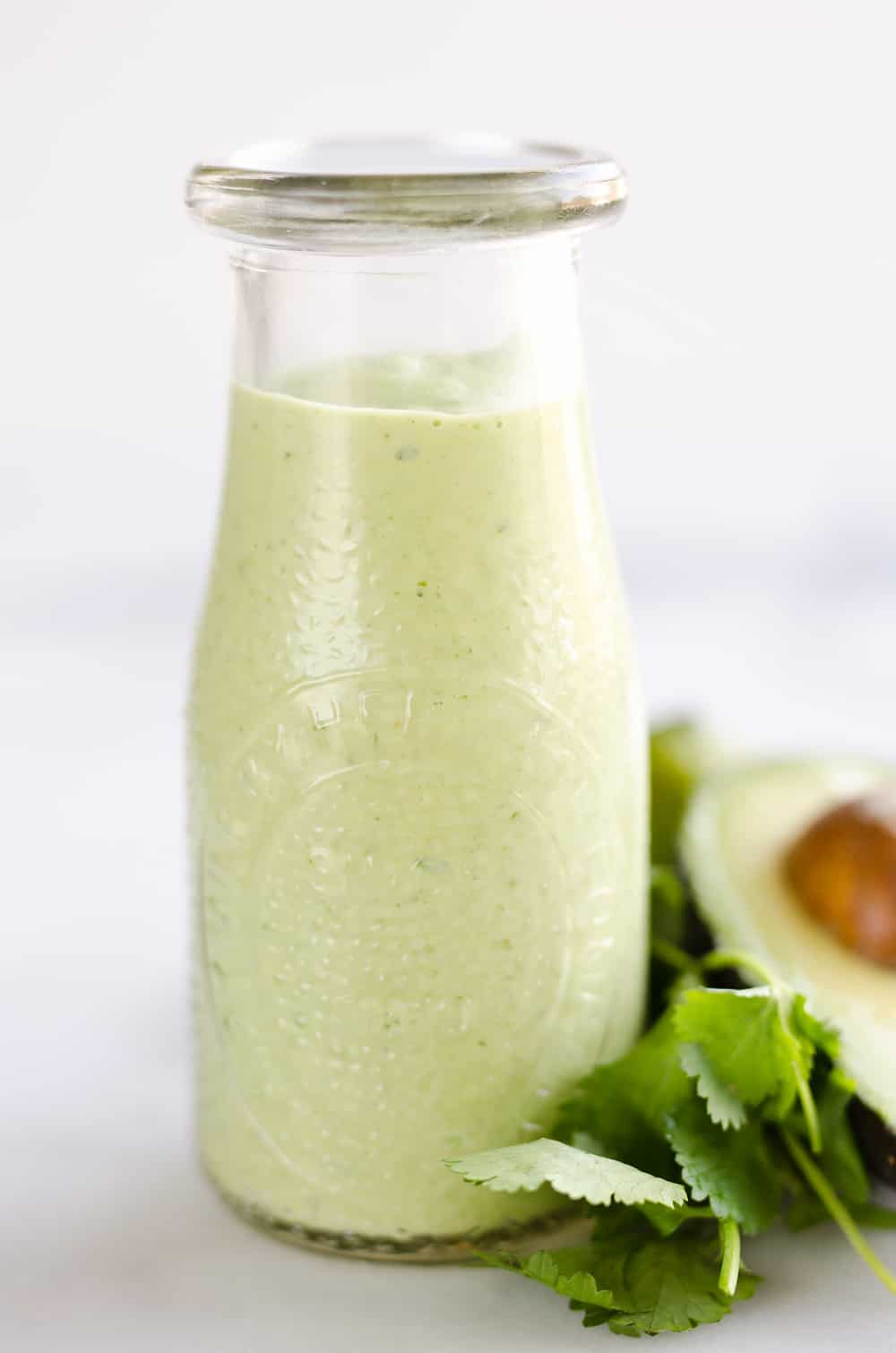 Don't just be intrigued by the name. Try it to find out if it's indeed befitting of the distinction. With a dipping sauce this healthy, creamy, tasty, and all-around wonderful, any veggie-lover will definitely worship it. This avocado lime green goddess sauce recipe makes a half and cup. If you want more, just double the ingredients to make three cups and enjoy it for days.
15. Skinny Peanut Butter Dip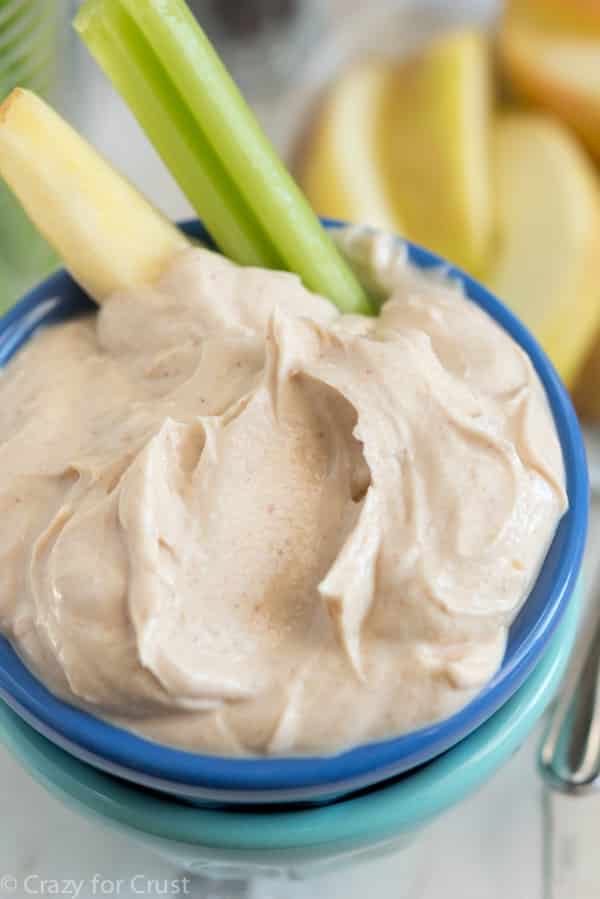 This peanut butter dip is amazingly versatile. You can pair it with vegetables, fruits, and even with chocolate chips. This is a diet-friendly dip and also kids-approved! Did I mention, you only need 3 ingredients for this healthy vegetable dip? Nonfat Greek yogurt, peanut butter, and honey or maple syrup!
16. Herb Dill Dip
This herb dill dip is such creamy, earthy, and light which is a good sauce for veggies. Instead of mayonnaise, this recipe uses sour cream as the base. Aside from being a tasty dipping sauce for vegetables, it also makes a delish spread for wraps, sandwiches, and tacos.
17. Ranch Dip with Greek Yogurt
This ranch dip with Greek yogurt is a 5-minute sauce made with good-for-you ingredients which I'm sure is available in your kitchen–dill, parsley, Greek yogurt, garlic powder, onion powder, honey, salt, pepper, and apple cider!
Watch this video from CinemaAndSpice and learn a simple Greek yogurt dipping sauce for vegetables:

If you are trying to eat more veggies, then these delicious dipping sauces for vegetables are the way to go! With these dipping sauces, munching on fresh vegetables are more exciting and way better than before. These are all easy and quick to pull off. With ingredients you probably have in your pantry, these dipping sauce for vegetables are ready to serve in no time.
Which dipping sauce for vegetables are you planning to try? Let us know in the comments section below! 
Up Next: Scrumptious Cream Puff Fillings You Can Prepare In No Time
Don't forget to keep in touch, foodies!
Also, make sure to follow us on Facebook, Instagram, Pinterest, and Twitter!
Editor's Note: This post was originally published on March 28, 2017, and has been updated for quality and relevancy.
Featured image: Peanut Dipping Sauce Photo by Cookie and Kate