Take pleasure in delish and healthier Irish-inspired food with these vegan St. Patrick's Day recipes! You won't miss the meat and you'll love the vibrant green hues and riffs on classic Irish ingredients and flavors.
RELATED: 21 Green St Patrick's Day Drink Recipes You Must Try
Tasty Vegan St. Patrick's Day Recipes to Celebrate
1. Gluten-free Pistachio Cardamom Kulfi Ice Cream
Skip the ice cream maker with this traditional way of making delicious unwhipped ice cream. Make Kulfi ice cream with nondairy milk mixed with almonds, pistachios, cardamom, and pepper.
Slow cook whole milk until you achieve an extra thick consistency. You deserve to relish every spoonful of this cardamom kulfi ice cream on St. Paddy's holiday!
2. Masala Potato Pie
If you love a good potato pie, then this one is definitely for you. This very flavorful cauliflower broccoli masala pie is another vegan goodie to feast on come St. Patrick's Day. It's gluten-free, has fresh garam masala to spice it up, and showcases a delicious crust of potato black-eyed peas.
The gorgeous crust will make you want to chow down straight away.
3. Spinach Pancakes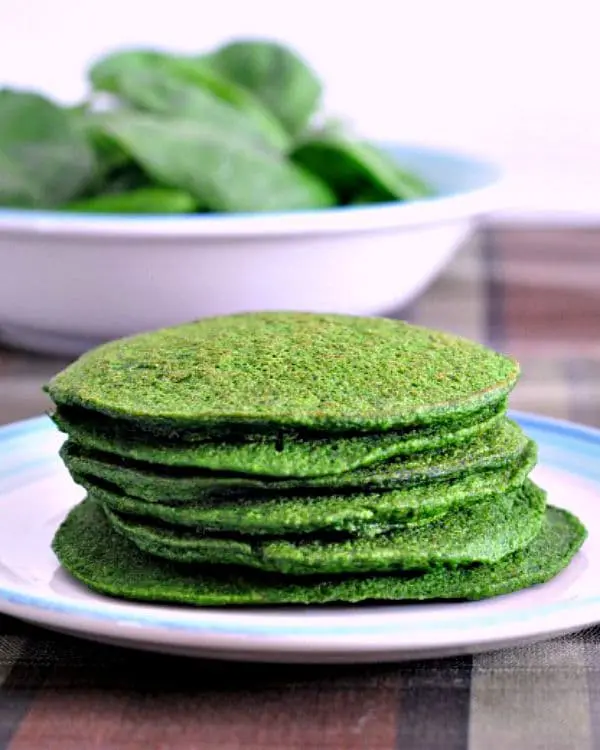 When used as bread for a traditional deli-style sandwich, these spinach pancakes are deliciously healthy. You can sweeten this plant-based recipe with maple syrup or make it a protein-rich delectable snack with sea salt and minced garlic.
Spinach pancakes may have an odd appearance but leafy green lovers are sure to enjoy it. The color is on-theme for the holiday!
4. Pesto Potato Chickpea Salad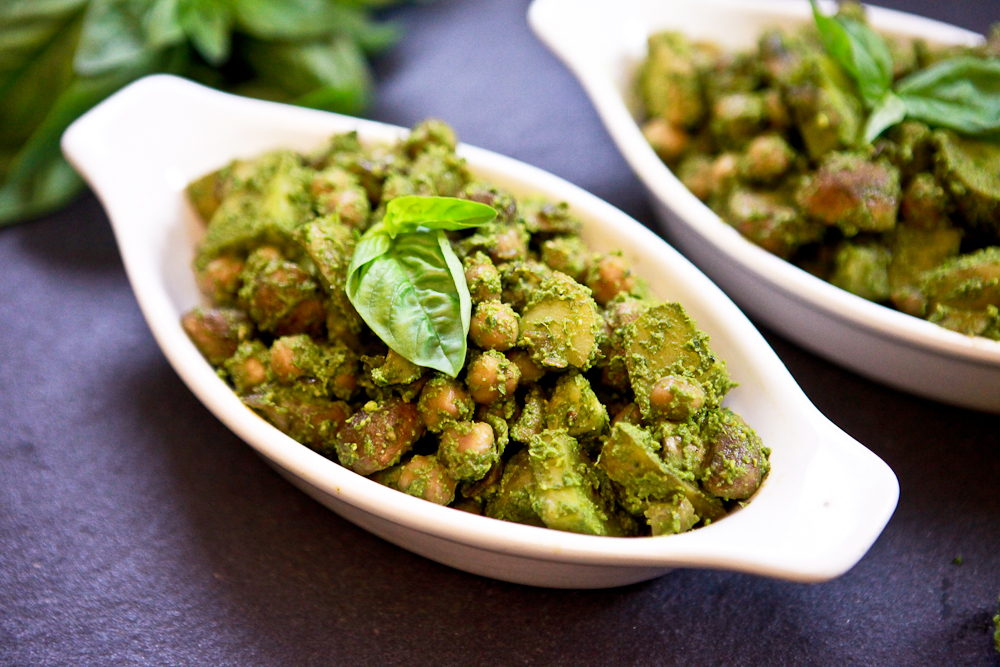 Need some healthy carbs to fuel your St. Patrick's Day celebration? Whether it's served warm or cold, you'll enjoy this recipe with chickpeas and lots of herbs.
This pesto potato chickpea salad can also be great comfort food for the summer with the satisfying combination of potatoes and mushrooms.
5. Irish Potato Cakes
Boxty, which is another name for Irish potato cakes, is part hash brown and part pancake. This vegan Irish food is a mix of grated and mashed potatoes with avocado basil ranch dressing.
Indulge in this traditional Irish potato pancake on St. Patrick's holiday!
6. Grasshopper Ice Cream Pie
The mixture of avocado and spinach creates the lovely natural coloring of this grasshopper pie. A dessert loaded with flavorful goodies, a chocolate crust, and creamy mint ice cream stuffing is a sure winner.
You'll definitely want this ice cream pie on a St. Paddy's Day's spread of delicious desserts!
7. Vegan Irish Shamrock Pancakes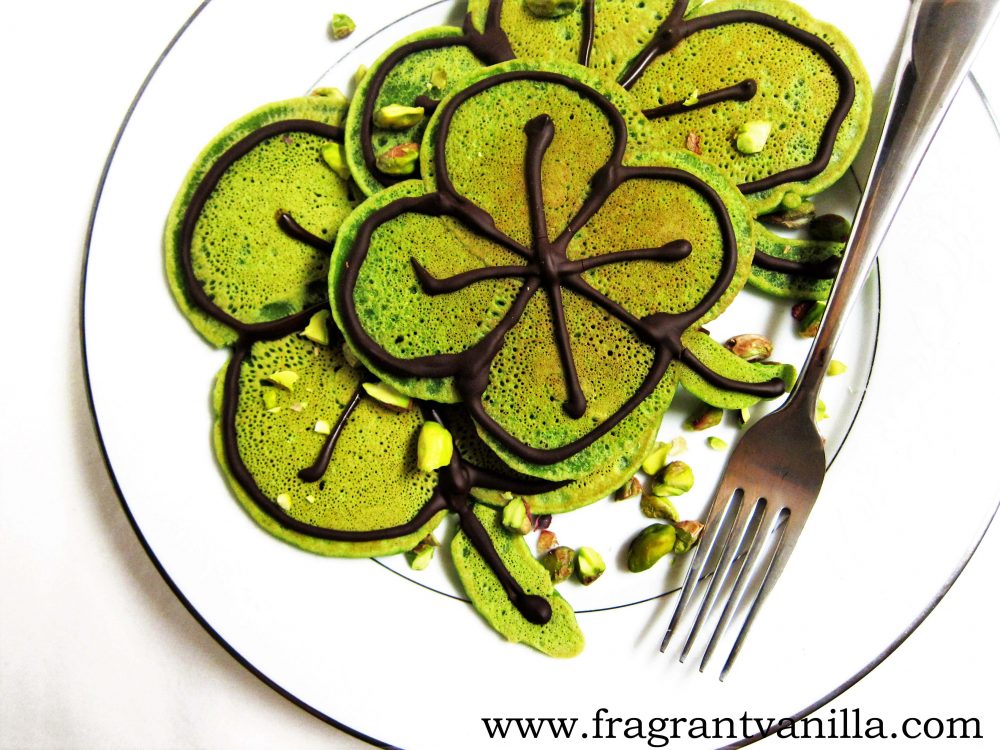 Here's another yummy St. Patrick's Day-themed recipe for the holiday. These vegan shamrock pancakes contain spinach and zucchini, making them extra nutritious.
It has vanilla, almond extract, and pistachios to guarantee a flavorful treat and a beautiful pancake art that's absolutely fit for the occasion!
8. Shamrock Shake
What a way to enjoy a healthy beverage on St. Patrick's Day! This seasonal refreshment is sweet, minty and has a very light herby flavor.
Unlike most shake beverages, this feel-good shamrock shake won't give you any post-shake belly aches. You simply enjoy a refreshing smoothie just the way you want it!
9. Irish Whiskey Ice Cream Beer Float
Why not go for a beer float this time instead of pairing ice cream with soda? This Irish whiskey ice cream beer float is a real treat on St. Paddy's Day!
Take a scoop or two of some firm vegan ice cream, toss it into your favorite stout, and relish this unique beer float flavor!
RELATED: 10 Delicious Non-Alcoholic Cocktails You Can Serve On A Weekend Party
10. Green Goddess Gouda Vegan Cheese
Care for an amazing grilled vegan cheese recipe? A grilled cheese sandwich with gouda makes for a fantastic snack for St. Patrick's Day.
It's soy-free, dairy-free, and packs a healthy punch of nutritious ingredients!
11. Vegan Lentil Shepherd's Pie
Food doesn't have to be heavy and filling to satisfy your hunger. A healthy meal can equally quash your cravings like this veggie lentil shepherd's pie.
This recipe makes about eight servings and doesn't need vegan meat alternatives for you to enjoy its heartiness.
12. Spinach Quinoa Chickpea Omelet
Trying to come up with some green options on St. Paddy's Day? This spinach quinoa chickpea omelet is an awesome choice to start your day.
Fill your omelet with grilled veggies and your choice of spices to keep you going throughout your busy holiday schedule.
13. Mint Chip Brownies
Do you love sweets? This classic fusion of mint and chocolate will definitely make your day! Think of the mint frosting, fudgy brownies, and a glass of milk to enhance its rich taste.
Don't be surprised if these delicious treats suddenly disappear from the table — a bunch of naughty leprechauns might be the culprit!
14. Lucky Leprechaun Dip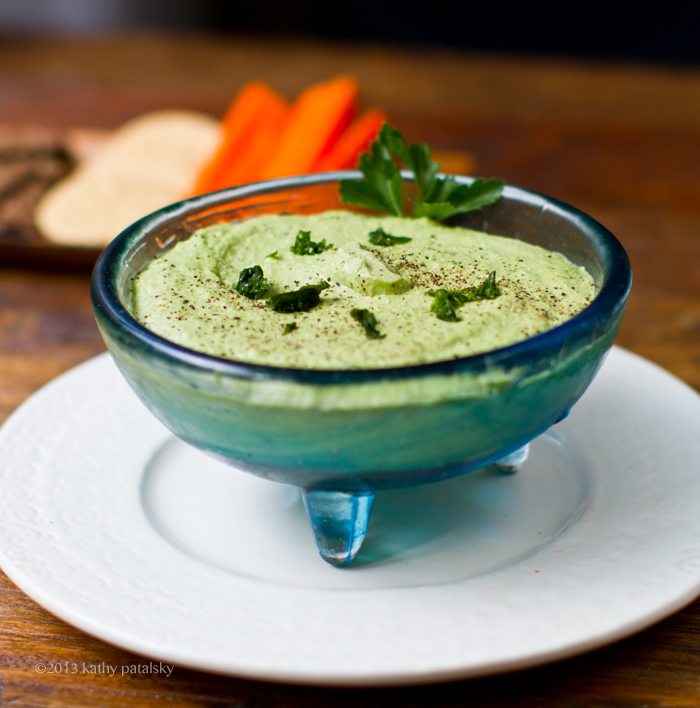 Need a recipe that would make a great pair for your dipping appetizers? This creamy leprechaun dip is excellent for rice crackers, celery, carrots, and everything else in this category.
It's simply a green glory of vegan delights on your St. Patrick's Day goodie table!
15. St. Patrick's Day Corned Jackfruit
Like the traditional corned beef dish served on St. Patrick's Day, this jackfruit version is a healthy vegan spin that will make you keep coming back for more. The beef version takes up to ten days to prepare but this jackfruit version brines overnight — allowing you to savor nutritious jackfruit sooner for the occasion.
16. Roasted Asparagus Basil Soup
Basil, onions, dill, and fresh asparagus are just some of the nutritious ingredients of this tasty soup. Roast the asparagus in the oven then mix and simmer with the other ingredients to give it a rich flavor.
It's so creamy and delicious, you might consider it as your favorite way to eat asparagus!
17. Mint Cream Icebox Dessert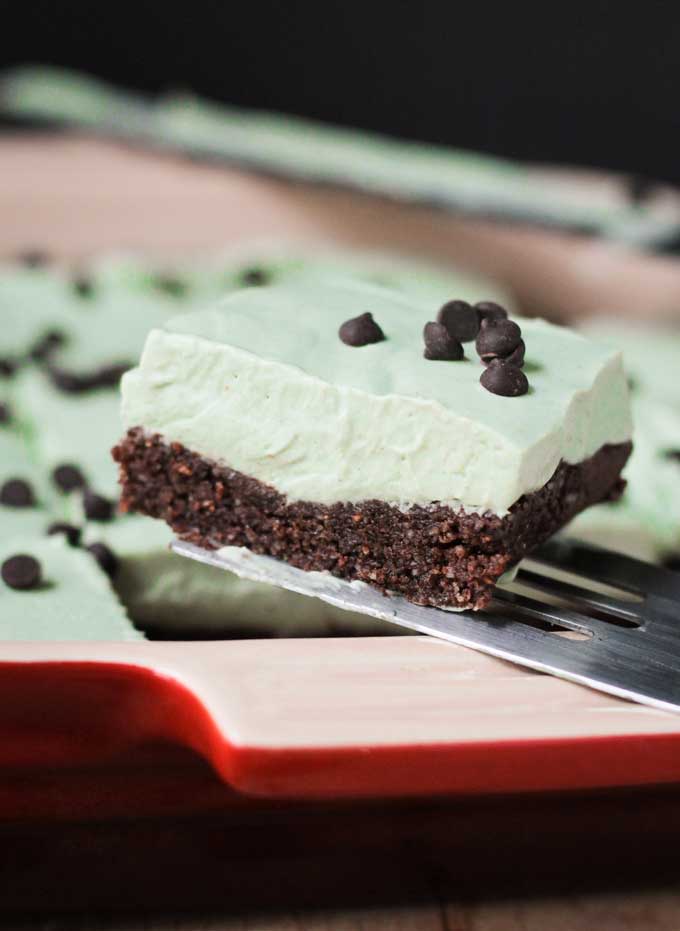 Forget those little cookies and settle for a more indulgent dessert. This mint cream icebox dessert showcases off a fine crust and minty cream filling that's deliciously light!
It's an indulgent treat loaded with superfoods, it's no-bake, and an amazing healthy recipe for your St. Patrick's Day inspired feast.
Watch this video from Sam Esce for another quick vegan recipe for St. Patrick's Day:
How can you not love these nutritious vegan Irish recipes? You have all these delicious plant-based treats from beverages, breakfast recipes, to mouthwatering desserts. There's absolutely no shortage of indulgent alternatives for vegans out there so you can be merry and eat your fill on St. Patrick's Day!
What do you think of these vegan goodies for St. Patrick's Day? Do you have any delectable recipes to share with us? Tell us about it in the comments section below!
UP NEXT: