Give yourself a break from guzzling boozy drinks. Try these delicious and easy to make non-alcoholic cocktails on your weekend party!
Instead of serving alcoholic drinks on a party, why not try to give your guests delicious and alcohol-free drinks they will enjoy? Cutting out alcohol doesn't mean your drink will be bland, boring and not fun at all. It simply means you're giving yourself and your guests a favor of not having a hardcore hangover the day after the party. Or, if you don't want to completely get rid of your champagne, sangria, or martini, you can just add these family-friendly and kid-friendly drinks on your list. With these non-alcoholic cocktails, non-drinkers and kids will enjoy the night!
Enjoy The Night
 With These Non-Alcoholic Cocktails!
Food always goes with drinks, especially during the holiday season. And when we say drinks, it's not just the typical orange juice or soda. Since it's the holiday season, we go for festive drinks like cocktails — a delicious drink mixed with everything fruity, sparkling, fizzy, and boozy! But not everyone likes drinking alcohol. That's why both alcoholic and non-alcoholic drinks must be kept on the table for entertaining your guests of all ages. Worry not! You don't need to hunt for recipes because I already have ten amazing non-alcoholic cocktails for you. These are fruit-filled, non-boozy, and delicious cocktails to serve at your next party!
1. Frozen Virgin Strawberry Margarita
Who's not going to love this sweet drink on a party? It's a delicious strawberry-flavored frozen drink with orange and a kiss of lime juice served in a lovely and festive way.
2. Mock Champagne
Here's a classy drink you can share with your family on your weekend party. It's a hangover free drink which looks very sophisticated and tastes really good. It's a 3-ingredient mocktail which is also very easy to prepare!
3. Blueberry Mojito Mocktail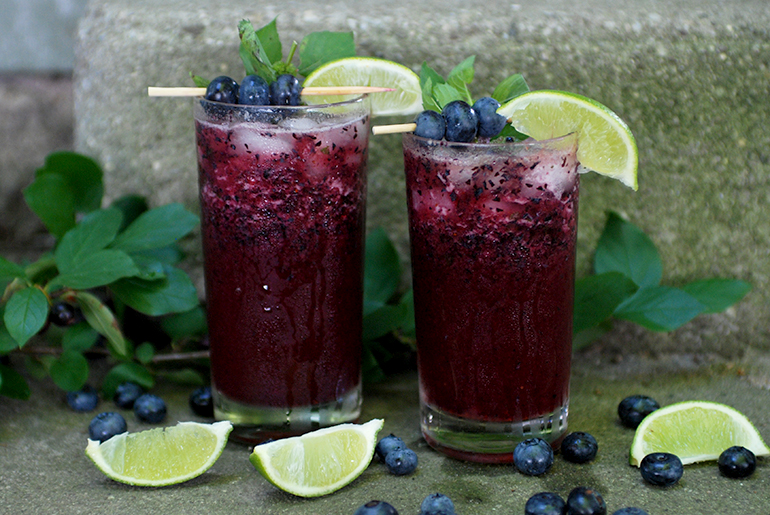 A refreshing glass of this blueberry mojito will keep you cool on your weekend party. You don't have to wait for summer to make this drink because this tastes super delicious any time of the year.
4. Millionaire Sour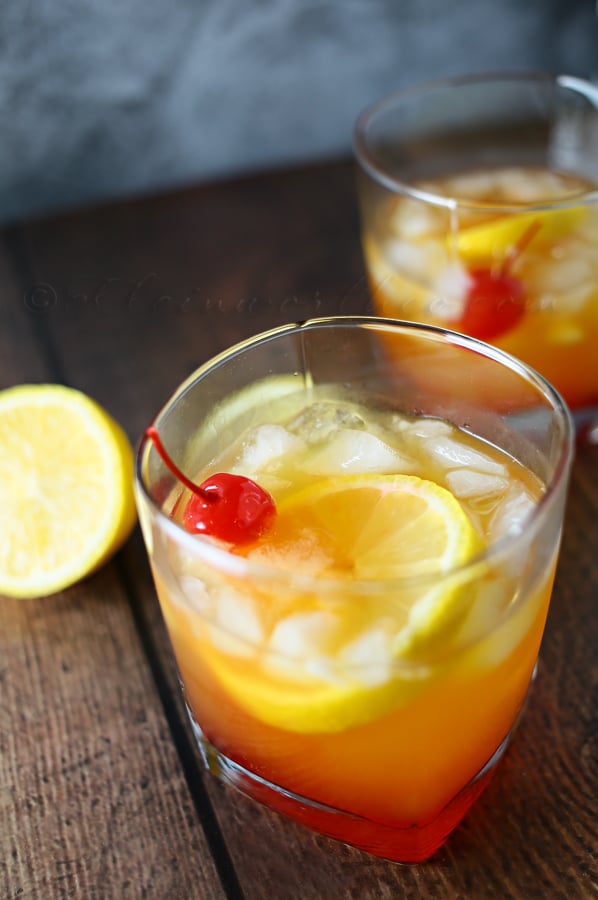 This millionaire sour is an adult-pleasing drink perfect during the holidays. Use ginger ale as substitute for Bushmills Irish Whiskey to make it non-alcoholic and completely kid-friendly.
5. Chocolate Mocktail
Everybody loves chocolate in almost all forms. And this rich and delicious Cocoa Mock-Tini is the ideal non-alcoholic drink to serve on your weekend party. It's best for entertaining your relatives and guests during a get-together and family affair.
6. Pineapple Coconut Mocktail
Give the kids good reason to enjoy the night with this cool and fun drink. This drink is the non-alcoholic version of the classic piña colada. A tropical drink everyone will adore!
7. Sparkling Cider Drink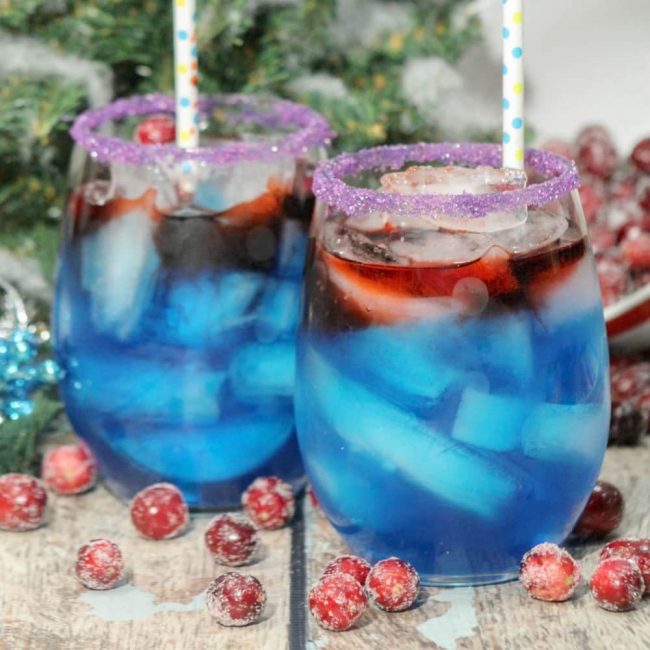 This is the most refreshing and festive non-alcoholic drink anyone can make on your weekend party. It's easy you can actually let the kids help you prepare. I'm pretty sure, they'll enjoy!
8. Frost Bite Mocktail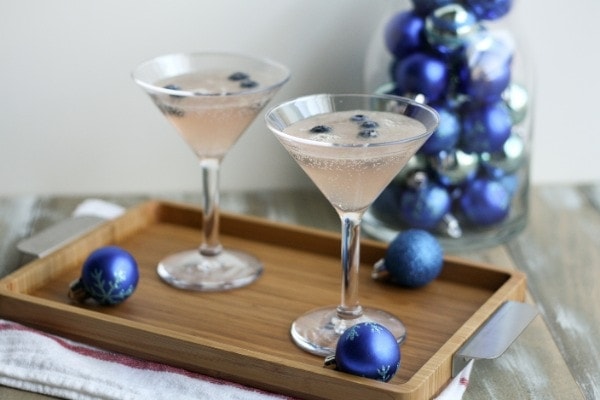 This frost bite mocktail clearly portrays the saying that "simplicity is the ultimate sophistication." This is entirely made with lime juice, pineapple juice, white grape juice, Sierra Mist Natural, mint leaves, and fresh blueberries for a more cooling tone.
9. Pomegranate Spritzer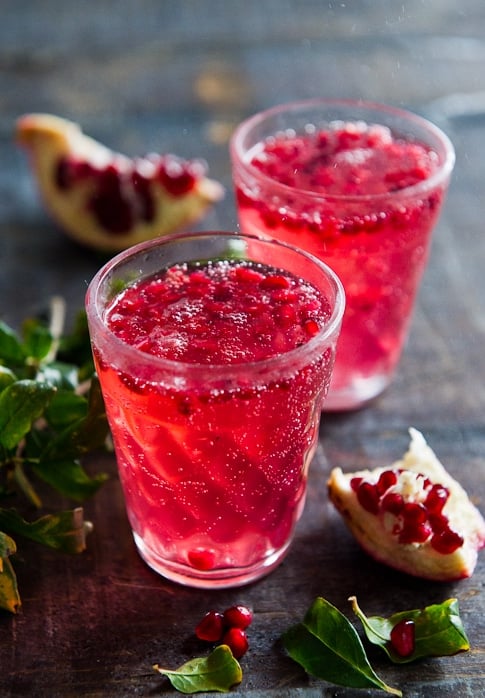 If you love pomegranate or knew someone who enjoys this nutritious fruit a lot, then this spritzer will complete your list on your weekend party! This is the perfect drink to serve in a crowd with lots of kids around.
10. Sparkling Blue Hawaiian Mocktail
Sparkling white grape juice and blue fruit punch come together giving you this invigorating holiday drink. Looks extremely refreshing to the eye. This sparkling blue Hawaiian mocktail will be perfect for your party!
Here's another non-alcoholic drink recipe everyone will adore. Watch this video from Betty's Kitchen:

You can't host a party without a drink, right? This list of delicious non-alcoholic cocktails got you covered! Everyone must have a good time during a party, whether it's a roaring party or just a simple family get-together. And because not everyone enjoys alcohol, mocktail or non-alcoholic drink is a must on your list. These are few of the easiest and most delicious non-alcoholic drink to make on your weekend party. I hope you try them and share with family and friends!
What do you think of these non-alcoholic cocktails? Which recipes are you planning to try? Share your experience with us in the comments section below. Check out these 12 Dreamy Latte Recipes for more delicious drinks!
Don't forget to keep in touch, foodies!
Sign up for our newsletter here!
Also, make sure to follow us on social media too: