A dozen Thanksgiving appetizers that will make a perfect start to the holidays.
12 Thanksgiving Appetizers To Kick Dinner Off The Right Way
Thanksgiving dinner is an all day celebration, so you're sure to get hungry a few hours before the big meal. That's where appetizers come in, to provide the service of filling you up just enough to leave room for all the turkey and side dishes later.
If you're in charge of taking an appetizer to dinner, you should be ready to go with something delicious. If you're not, don't worry. We got your back with a dozen Thanksgiving appetizers!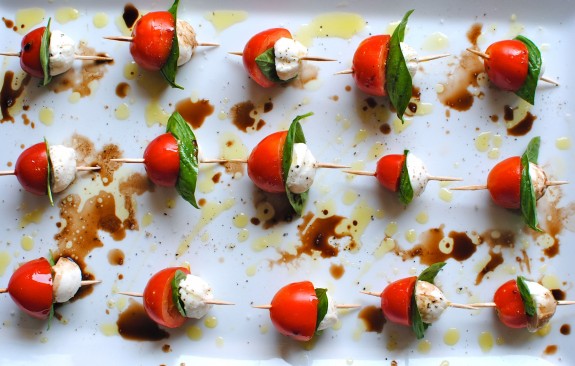 Since Thanksgiving dinner is already filling enough, it's good to go light beforehand. Mini-caprese skewers are quick to prepare and leave you feeling refreshed with every bite.
No other appetizer on this list will bring as much amazement on the faces of your friends and family than these window pane potato chips. Simply gather your favorite Thanksgiving herbs—rosemary, thyme, sage, fennel and winter savory—place them between thin slices of potato and bake!
Where ever you decide to take them on Thanksgiving, these miniature BLT bites on a stick don't stand a chance against admiring eyes (and mouths).
Thanksgiving can get stressful, so why not put less effort into an appetizer that will still impress? Serve this brie with brandied cranberries and figs along with some crackers. A dish that takes less time than an episode of The Simpsons to prepare!
You can never go wrong with anything wrapped in bacon…especially when it's asparagus.
If you want to get fancy with it, spend a little bit more effort by making cherry tomato & gorgonzola brushchetta. While it does take several hours to prepare, everyone will thank you for the scrumptious appetizer.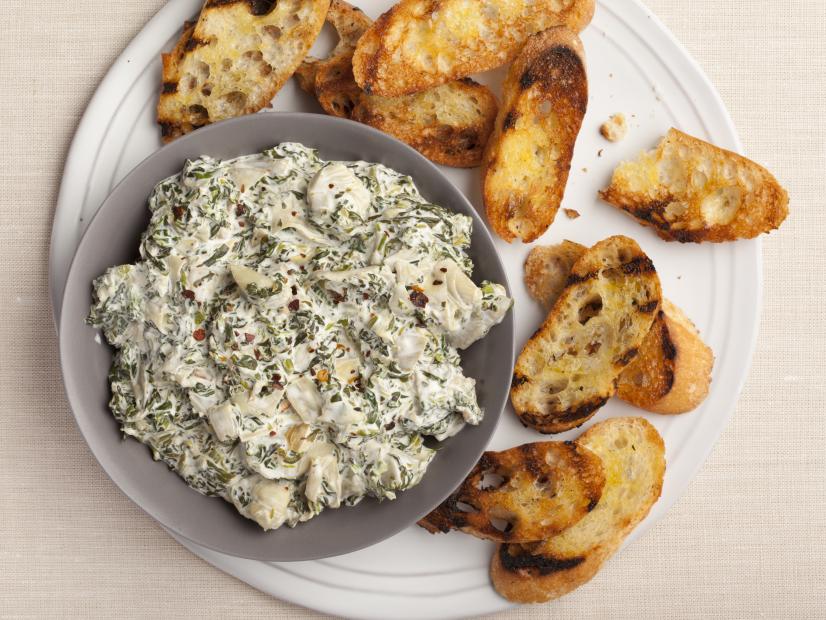 Dip is universally loved at holiday gatherings and this hot spinach and artichoke dip is no exception.
I know, I know…I know. This combination of ingredients might sound off-putting, but trust me when I say that the raspberry jelly compliments everything else deliciously. Best when served with brie and crackers.
Keep it simple with deviled eggs, which are one of the most beloved appetizers on Thanksgiving. Best of all, this recipe uses low-fat ingredients, so it's a healthier alternative to your typical recipe.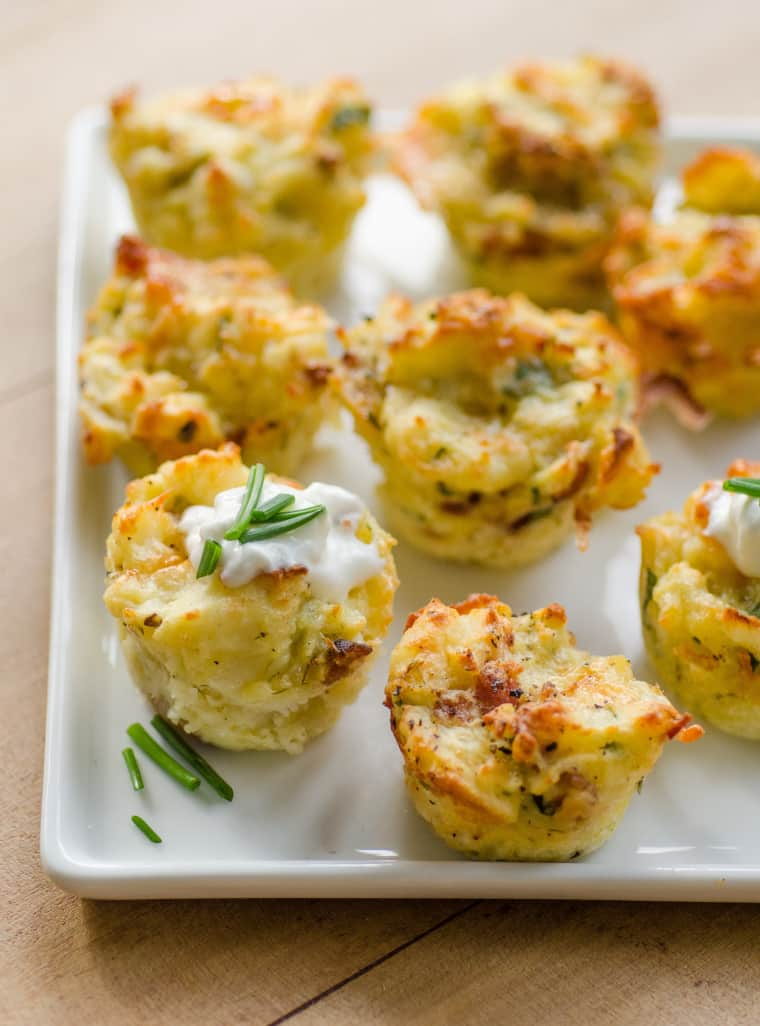 Did you make too many mashed potatoes for Thanksgiving dinner? Gather up all the extra and make cheesy mashed potato puffs, with a crispy outside and a warm and creamy inside.
Don't let that pumpkin go to waste! Grab all the seeds, pepper them with all of your favorite herbs and bake them to perfection.
Mediterranean food can make a great Thanksgiving side! Spanakopita Pie, traditionally a Greek dish, is a warm and hearty appetizer that doesn't have any meat in it, so it's perfect for vegetarians. Who am I kidding? Non-vegetarians will love it too!
Related Posts: 
Don't forget to keep in touch, foodies!
Sign up for our newsletter here!
Also, make sure to follow us on social media too:
Facebook
Instagram
Pinterest
Twitter
Tumblr