Chicken Pot Pie is a delicious and easy dinner meal for the entire family. If you're not quite sure how to prepare this don't worry, we have the perfect recipe below.
Chicken Pot Pie
Makes 6 servings
Pastry for 9"-10" 2-crust pie (frozen or homemade)
5⅓ tablespoons margarine
⅓ cup all-purpose flour
½ teaspoon salt
¼ to ½ teaspoon pepper
1¾ cups chicken broth
¼ cup instant non-fat dry milk + ⅔ cup water (or ⅔ cup non-fat milk)
⅓ cup onion, chopped
1 (15.5 ounce) can peas, drained
1 (15.5 ounce) can carrots, drained
2 (12.5 ounce) can chicken, (or 2½ to 3 cups), diced
1. Preheat oven to 425ºF.
2. Heat margarine in saucepan until melted. Stir in flour, salt, and pepper. Cook, stirring constantly until bubbly; remove from heat.
3. Stir in broth and milk. Heat until boiling, stirring constantly. Boil for 1 minute.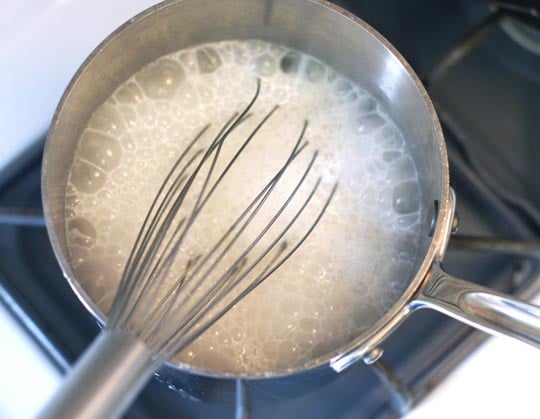 4. Stir in onions, vegetables, and chicken. Season with salt and pepper.
5. Pour chicken mixture into pastry lined dish. Cover with remaining pastry. Pinch edges to seal crust.
6. Bake at 425ºF for about 35 minutes until top is golden brown and mixture is bubbly.
Nutrition Information for each serving:
Calories 740 Kcal Cholesterol 70 mg Sugar 7 g Calcium 100 mg
Calories from fat 360 Kcal Sodium 1230 mg Protein 46 g Iron 6 mg
Total fat 40 g Total Carbohydrate 49 g Vitamin A 1190 RE
Saturated fat 10 g Dietary Fiber 7 g Vitamin C 10 mg
Recipe provided by Deanna Miller, Nez Perce, Craigmont, ID
This recipe has not been tested or standardized by the USDA.
Try out this recipe yummy chicken pot pie recipe and be sure to leave us your feedback below. We love hearing from you!
Check out some more homemade recipes that you might have missed.