Breakfast Smoothies are perfect year round. Not only are they filling and easy-to-make they are also make for a healthy and delicious breakfast. Today we'll share 3 yummy new breakfast smoothie recipes that you're sure to make over and over again. Read on for more!
Mandee's Spring Smoothie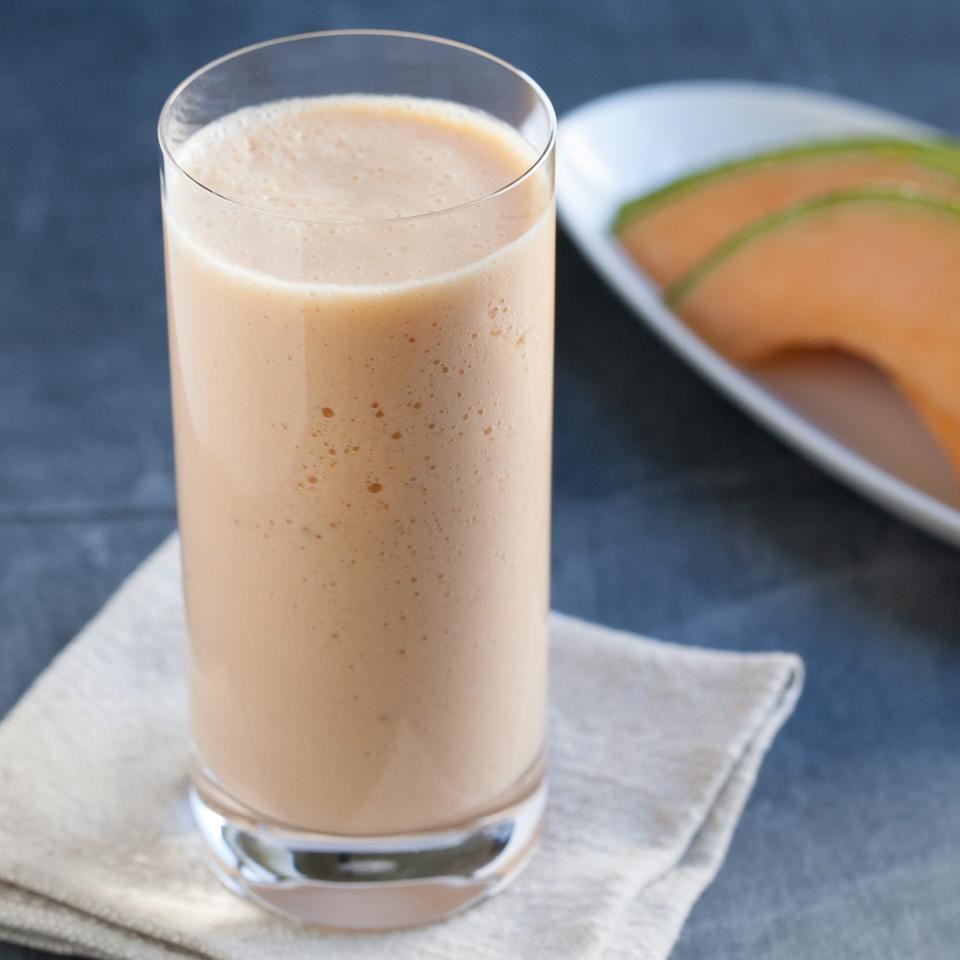 (6 servings)
½ ripe cantaloupe
2 ripe kiwis
20 fresh strawberries
3 slices unsweetened pineapples
1/3 cup unsweetened pineapple juice
4 cubes ice
Peel and cut all fruits into chunks and place into blender. Add juice and blend until smooth. Add ice and blend again. This is a great drink for a quick pick-me-up, or as a breakfast drink. You could also freeze it to make an ice treat for the children. Breakfast smoothies are best when consumed fresh; we dont suggest storing overnight!
Purple Monstrosity
(4-6 servings)
This is a great smoothie for breakfast – and sometimes dinner! You can substitute the orange juice with any mix of juices or even soy milk! The soy milk adds more of a milk shake quality than the juice does.
2 frozen bananas, skins removed and cut in chunks
½ cup frozen blueberries
1 cup orange juice
1 teaspoon vanilla extract (optional)
Place bananas, blueberries and juice in a blender, puree. Use vanilla to taste. Use more or less liquid depending on the thickness you want for your smoothie.
Veggie Energizer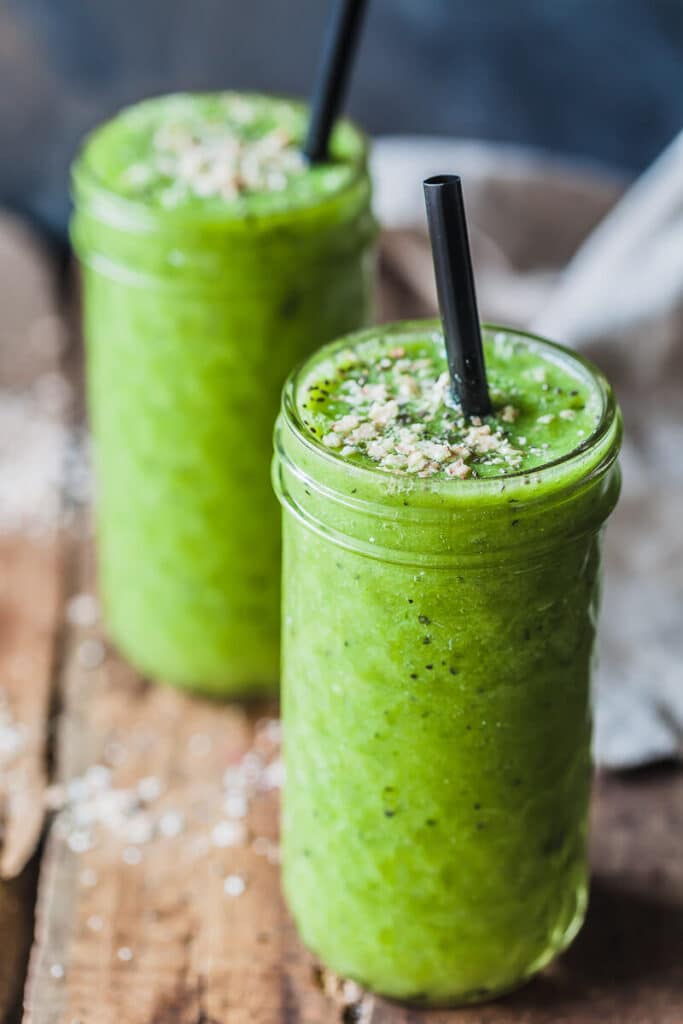 (2 Servings)
1 cup cold bottled water
1 carrot, scrubbed clean and cut into large pieces
1 stalk celery; but into large pieces
1 stalk celery, but into large pieces
½ apple – wash and leave skin on
1 inch piece of fresh ginger, peeled
In a high powered blender, blend all ingredients until smooth
Which one of these delicious breakfast smoothies  are you going to try first? Let us know in the comments section below; we absolutely love hearing your feedback.
Check out more smoothie recipes below!