Cantaloupe is not the first fruit you think of when you're trying to think of recipes for a smoothie, but after you read this it will be. Used quite often for summer picnics and barbecues today we've decided to show you another way to use this refreshing fruit, in a smoothie. Read on for recipe!
4 Smoothie Recipes using Cantaloupe
CANTALOUPE SMOOTHIE
1 Ripe banana
1/4 Ripe cantaloupe
1/2 c Nonfat or low-fat yogurt
2 tb Skim-milk powder
1 1/2 tb Orange-juice concentrate
2 ts Honey
Place unpeeled banana in the freezer overnight. Remove banana from the freezer and let it sit for 2 minutes, or until the skin begins to soften.
With a paring knife, remove the skin. (Don't worry if a little fiber remains.) Cut the banana into chunks and put in a blender or food processor.
Seed the cantaloupe quarter and cut the flesh from the rind. Cut the flesh into chunks and add to the blender. Add the remaining ingredients and blend until smooth.
Serves 1.
CANTALOUPE BANANA SMOOTHIE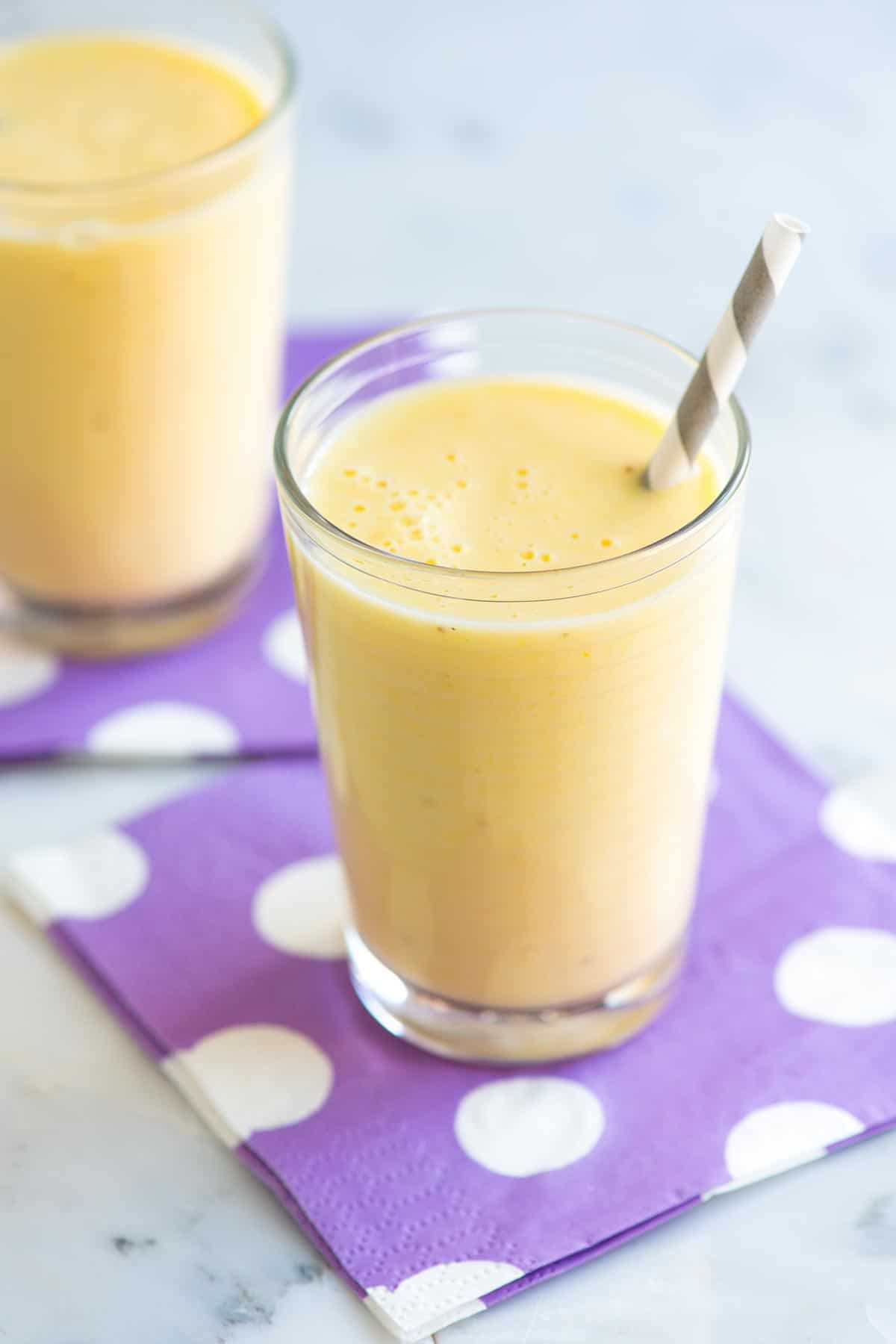 1 banana, cut in chunks and frozen
1/4 cantaloupe, cut in pieces
1/2 c nonfat yogurt
2 Tbsp. dry milk powder
1 1/2 Tbsp. orange-juice concentrate
2 tsp honey
Place all ingredients in blender and process until smooth and creamy. Serves 2.
CANTALOUPE BERRY SMOOTHIE
1/2 cantaloupe – peeled, seeded and cubed
1/2 cup plain yogurt
1 cup raspberries
3 tablespoons white sugar
In a blender, combine cantaloupe chunks, yogurt, raspberries and sugar. Blend until smooth. Pour into glasses and serve. Servers 2.
CANTALOUPE CHERRY SMOOTHIE
1/2 cantaloupe (peeled, seeded, and sliced)
1/2 cup apple or apricot juice
2-3 pitted cherries
1/4 cup raspberries or blackberries
3-4 ice cubes
Put all ingredients into blender. Blend until smoothie consistency is reached.
We hope you enjoyed these delicious smoothie recipes. Tell us which recipe was your favorite in the comment section below!
More smoothie recipes