Drink soda pop the guilt-free way with these refreshing homemade soda recipes! Traditional sodas are jam-packed with preservatives and high-fructose corn syrup which is no Bueno on days when we want a cool refreshing drink without ingesting weird chemicals. To beat the heat the healthy way, check out these delicious homemade soda recipes you and your kids will love!
Cool Homemade Soda Recipes to Beat the Summer Heat With!
1. Blueberry Lemonade Soda
This soda will leave you smiling brighter than the Sun.
The best thing about making your own soda is that you can make it in any flavor you want! But for those dreaded creative ruts, this blueberry lemonade soda is a great go-to. This recipe boasts a unique sweetness your kids are sure to love.
2. Sugar-Free Grape Soda
A throwback to the good ol' days with this soda recipe!
Oh yeah, we went there. Remember how amazing grape soda was? (And the awesome bright purple can it came in?) Now you can recreate your favorite childhood memories with this simple, sugar-free grape soda recipe!
3. Natural Ginger Ale Soda
[instagram url=https://www.instagram.com/p/XfHnNrB1V1/ hidecaption=true width=625]
If you're a big ginger ale fan, then this soda recipe is for you. It's bursting with digestive and immune-supporting ginger and lemon juice, making it tasty and beneficial! Here's to eating yummy and being healthy!
4. Raspberry Key Lime Italian Soda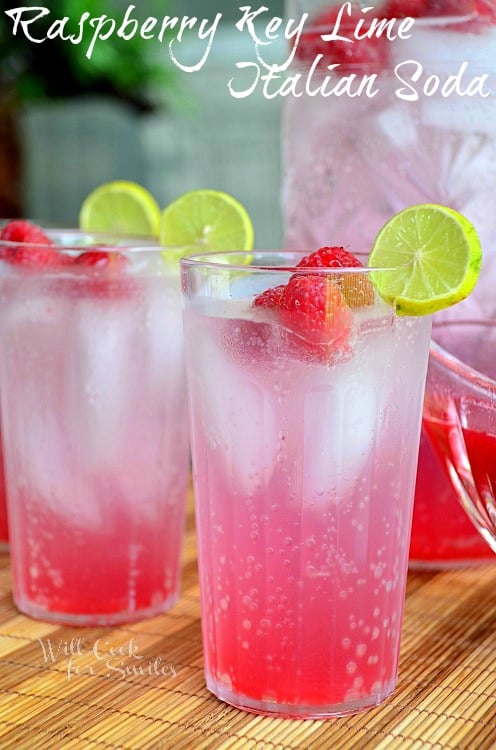 Sweet, tart, and creamy? Oh yeah!
It's time to cool down and relax with these raspberry key lime Italian sodas. This is the perfect recipe to show off with at pool parties and outdoor activities.
5. Italian Cream Soda
This soda is perfect to serve at parties and get-togethers!
Italian cream sodas can be so overpriced, why wouldn't you want to make your own? This Italian cream soda version is super tasty, beautiful to look at, and topped with whipped cream. Sold!
5. Lemon-Lime Soda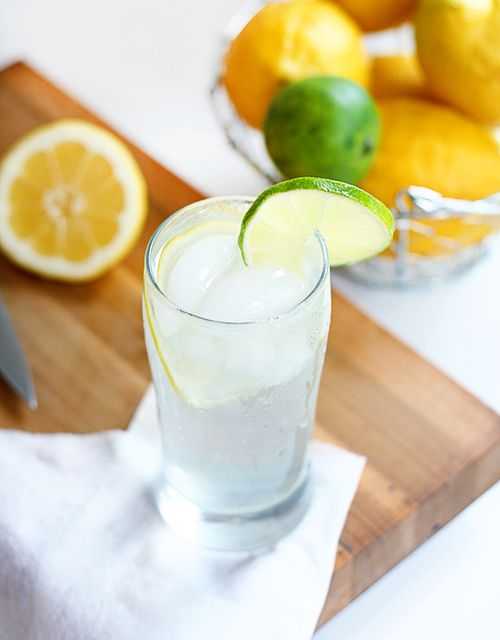 Easy to make and tasty to drink.
This homemade fruit soda recipe is a major win-win! Not only is it cheap to make, it's incredibly refreshing, zesty and perfect for lounging around with.
6. Old Fashioned Root Beer
Your taste buds and stomach will thank you!
Probiotics are a thing and we couldn't be happier! This root beer recipe will please your palate with its tasty flavor and gut with good, much-needed bacteria.
7. Lavender Lemon Soda
Ahhh, let this soda melt away your stress and tension.
We love lavender. We love its essential oil (it makes for a soothing perfume!) and we love making food and drinks with it, so, of course, we had to post a lavender soda recipe (what kind of bloggers would we be if we didn't?). The perfect soda to relax with, don't be surprised if you find yourself making an entire spa day out of it!
8. Lemon Coconut Italian Soda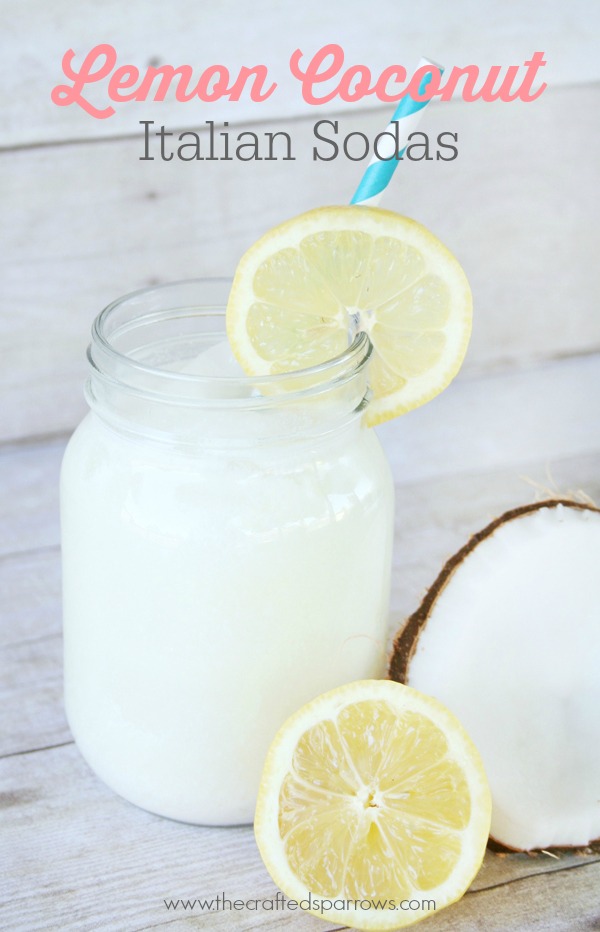 This soda is screaming to be topped with whipped cream!
Travel the easy way with this tropical-flavored drink. Coconut, limoncello, and creamer come together to create a fizzy version of the Pina Colada. Top this bad boy with whipped cream and you have yourself a tasty, decadent treat.
9. Vanilla Bean Cream Soda
Oh, vanilla bean, how we love you…
This vanilla bean cream soda recipe is easy to make, packed with sultry vanilla flavor, and meant to be paired with triple-layer chocolate cake. The recipe also comes with a vanilla sugar trick you will want to know for your other recipes!
10. Cranberry Soda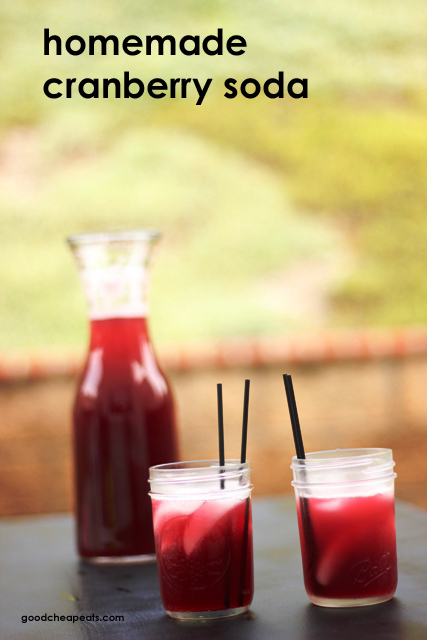 Get heart-healthy with this soda recipe!
The benefits of cranberry juice are neverending! It's great for UTIs, kidney stones, respiratory disorders, heart disease, and the list goes on and on. So when we came upon this lovely soda recipe that uses both cranberries and honey, we were instantly hooked. One sip and you'll see what we mean!
11. Fresh Peach Soda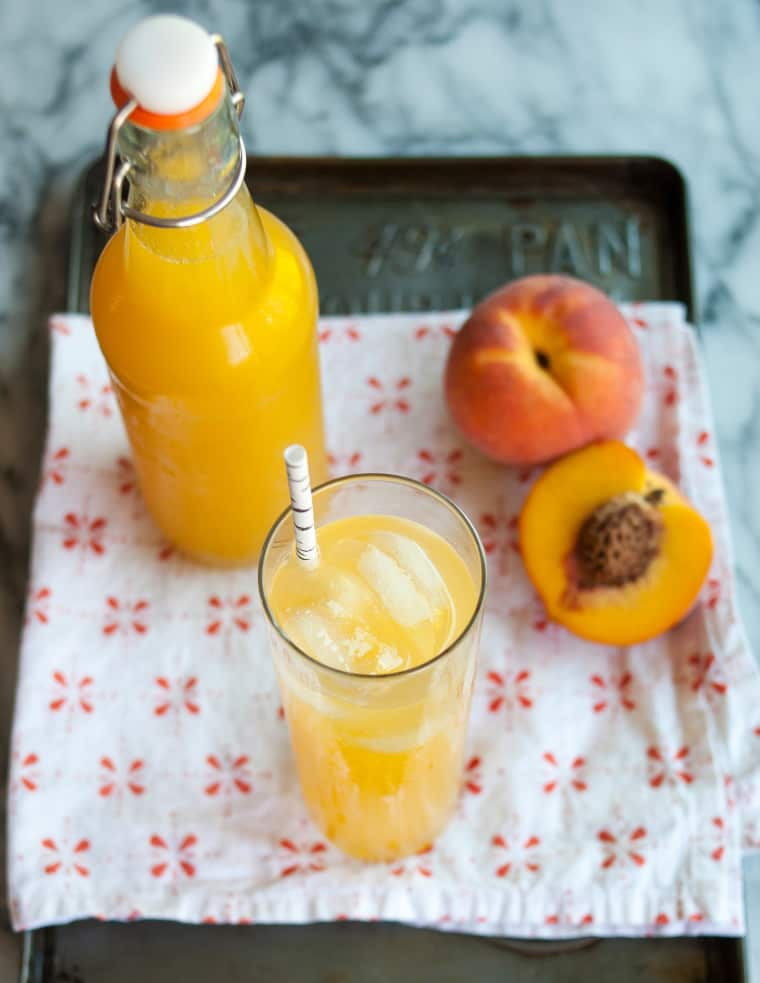 Next on our to-do list: an entire blog dedicated to the wonderful peach!
This summer drink is really tasty and super fizzy – basically everything a great soda is. While you have the option of swapping out the peaches with any ripe fruit, one taste of the peach version will make you forget other fruits exist.
12. Cucumber, Mint and Basil Soda
Don't forget: those cucumber slices double as an eye facial!
Okay, yes, we think everything is great for summer (and it is!), but what is better at beating the heat than a cucumber? Nothing, right? Okay, now how about cucumber and mint? Right, still nothing. This cool fizzy drink is perfect for refreshing and quenching that Summer thirst.
13. Apple-Pomegranate Soda
Good for your skin and great for your tum!
Who knew that mixing apple and pomegranate together resulted in a deliciously-flavored soda? The added kefir in this recipe also makes for a great probiotic. We did say we're all about eating tasty and living healthy!
14. Cherry Mint Limeade Soda
Cherries, lime juice, and mint leaves make this refreshing fizzy drink! It only takes one sip of this soda to know you're not in Kansas anymore!
15. Cherry-Chocolate Bourbon Soda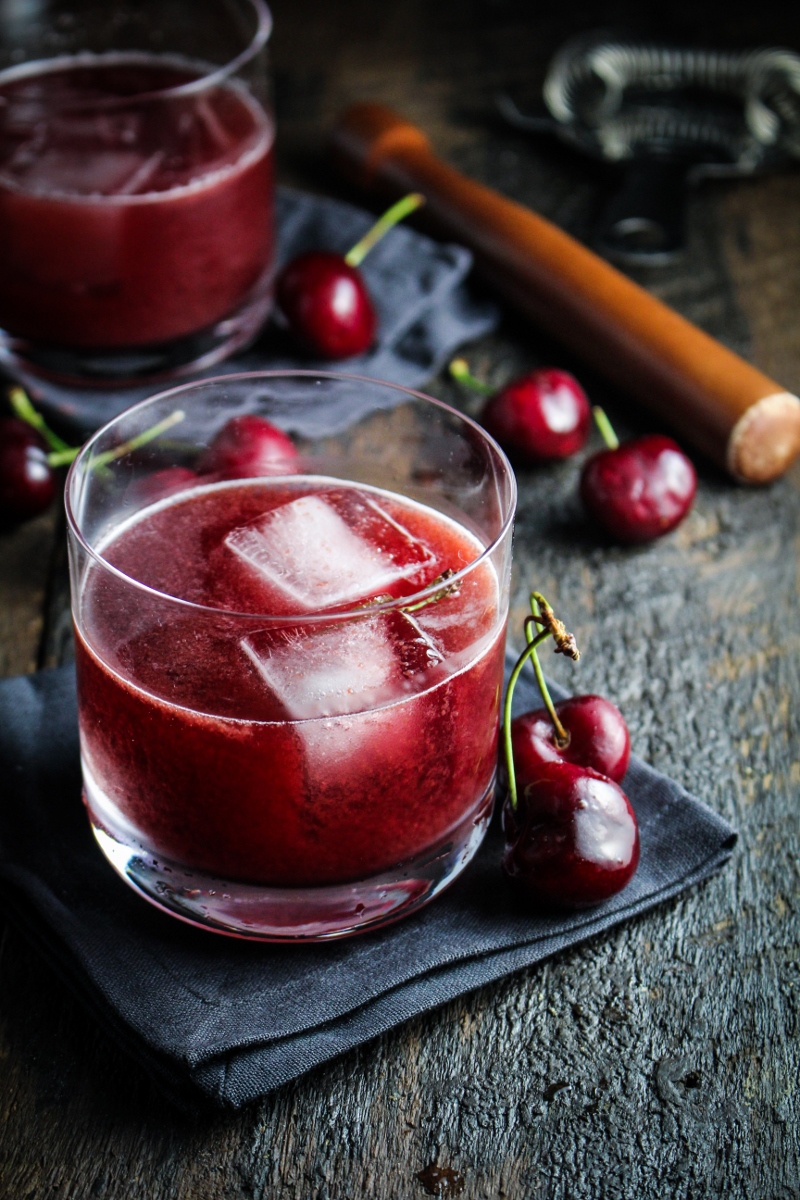 The perfect nightcap after a long day.
Had a hard day today? No worries, we have just the soda for you! This cherry, chocolate and bourbon soda will whisk away your stress and leave you floating in a decadent chocolate river filled with dreams and more chocolate!
16. Orange Soda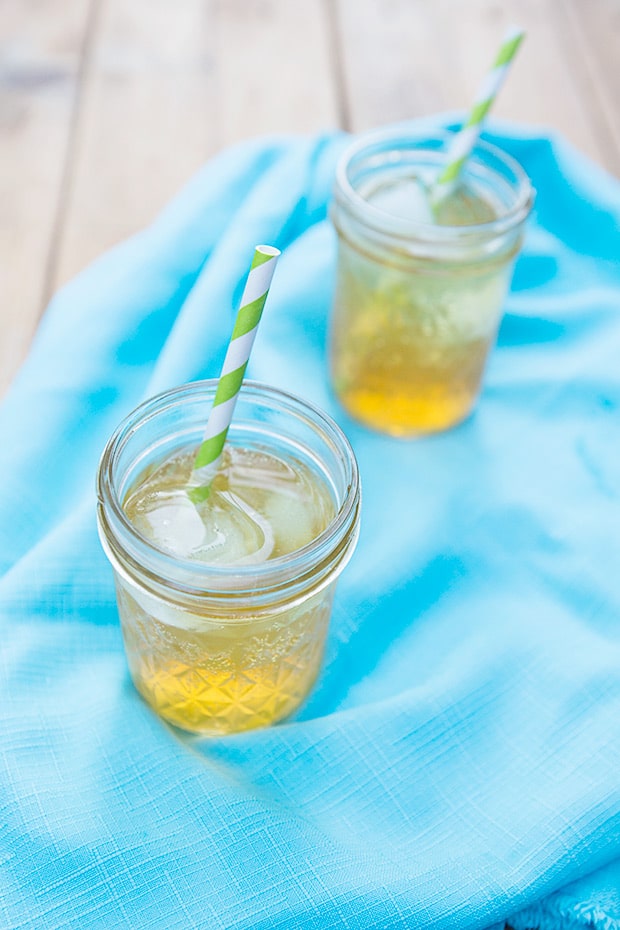 This recipe is not just for kids; adults will love it too!
A simple soda flavor made even better because it's your own! Stop buying Orangina and switch over to this deliciously simple homemade version. Your wallet and taste buds will thank you.
17. Watermelon Lime Soda
Beat the heat with this amazing recipe!
What would Summer be without watermelons? The perfect flavor for those hot Summer days, this soda recipe will leave you cooler than a watermelon in winter. (Try saying that ten times fast.)
18. Lemon Cream Soda
This recipe gets the Homemade Recipes Stamp of Approval.
This little summer refreshment is layered with creamy, heavenly goodness. The best part about this recipe is that you probably have most, if not all, of the ingredients in your pantry!
19. Pineapple Pink Lemonade Soda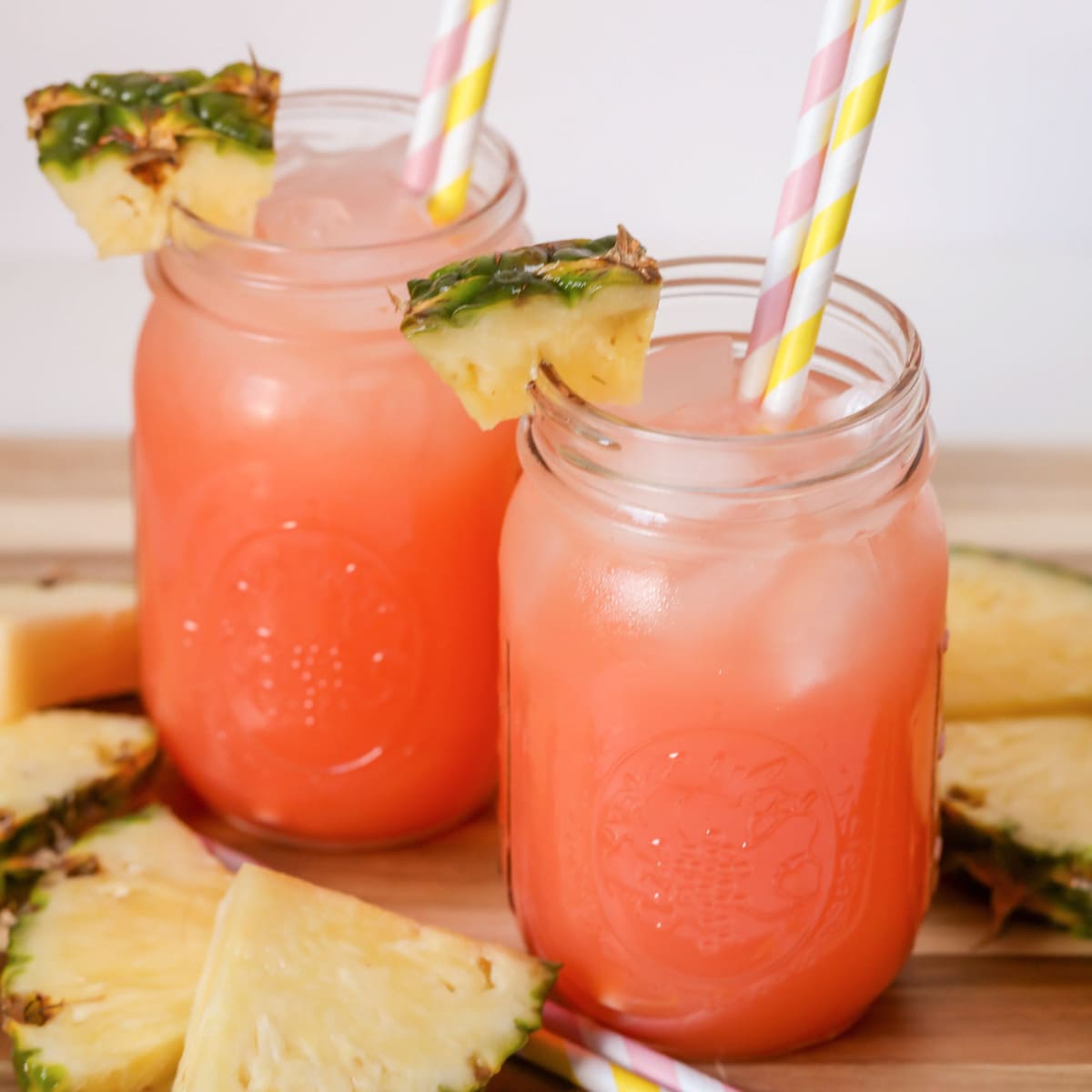 The official drink of Summer.
3 ingredients + 5 minutes = this amazing, beautifully-hued summer drink! This recipe is delicious, easy to make and will be a guaranteed family favorite.
20. Mint Green Tea Soda
[instagram url=https://www.instagram.com/p/Bg9AMoNh7Oc/ hidecaption=true width=625]
This soda is packed with antioxidants!
Green tea soda was definitely a first for us, but then we made the recipe and thought, "Oh yeah, this is an everyday must." The best part about this recipe is that it's packed with ingredients that are great for your skin and body.
21. Soda Syrup Recipe
To make endless recipes of homemade sodas, check out this soda syrup recipe. The tips in this recipe will help you make more soda recipes however you want them and anytime you want to, especially this summer!
Watch this video from The Squishy Monster to learn how to make homemade soda from scratch:
There's no better way to beat the heat than by making your own homemade soda. Tasty, refreshing, and bubbly, these recipes will be year-long favorites!
Which of these homemade soda recipes is your favorite? Let us know in the comments section below! 
Up Next: 11 Green Cocktail Recipes For St. Patrick's Day
Don't forget to keep in touch, foodies!
Also, make sure to follow us on Facebook, Instagram, Pinterest, and Twitter!
Editor's Note – This post was originally published on May 5, 2015, and has been updated for quality and relevancy.