You definitely don't want to miss out on any of these sweet, dreamy, and easy-to-make ice cream float recipes, especially in this summer heat! Go ahead and treat yourself!
Ice Cream Float Recipes To Treat Yourself This Summer
An ice cream float is a simple recipe that consists of a scoop of ice cream dropped into any kind of beverage, most popularly soda, cider, and even liquor. While anyone can make their own ice cream float, it's important to pair the right flavor of ice cream with the corresponding beverage. You really can't go on mixing chocolate chip ice cream with pure vodka right? To help you out, we've gathered 15 delicious, unique, and refreshing ice cream float recipes for you to try out–with more flavors to choose from!
1. Blackberry Soda Float
This blackberry soda float is the perfect treat to enjoy blackberries at home. Eating blackberries alone is good, but incorporating them in your drinks will make that flavor go a long way! For this ice cream float, you'll need fresh blackberries, club soda, vanilla bean ice cream, and fresh mint for garnish. It uses blackberry puree which gives you an extraordinary blackberry ice cream float experience.
2. Peach Tea Ice Cream Float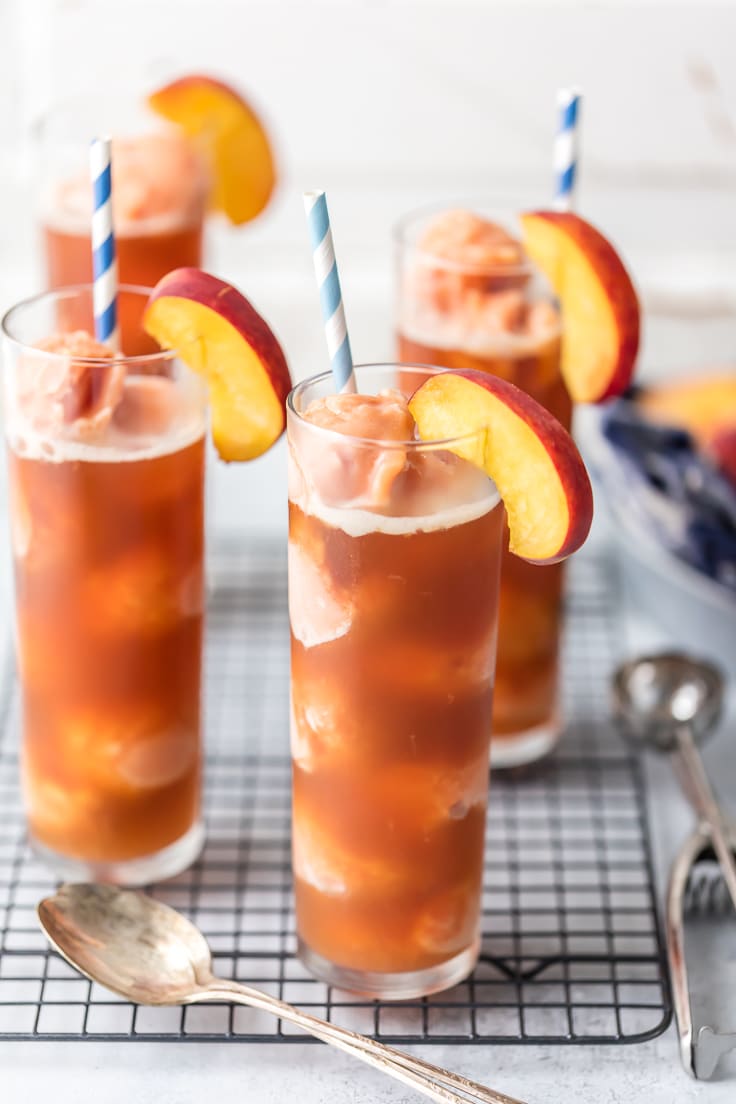 Have you ever tried peach ice cream before? If not, this peach tea ice cream float is the best way to start! It's a simple and refreshing float—just peach ice cream and tea, with a hint of vodka for an extra kick! It's sweet and slightly zesty at the same time. You can skip the alcohol so the kids can also enjoy. Not only is this float easy and quick, but it smells really good—it will make your house smell like you live in a peach orchard.
3. Cold Brew Coffee Soda Float
Shout-out to all the coffee people! This cold brew coffee soda float is for you! Coffee is a staple breakfast beverage, but this iced coffee float is a different story. It is so delicious—you'll love to have this anytime of the day. By mixing ground coffee beans, espresso, and club soda with vanilla ice cream plus toasted coconut and chocolate syrup on top, you'll get a refreshing drink and a delightful dessert in one treat!
4. Cold Pressed Watermelon Soda Float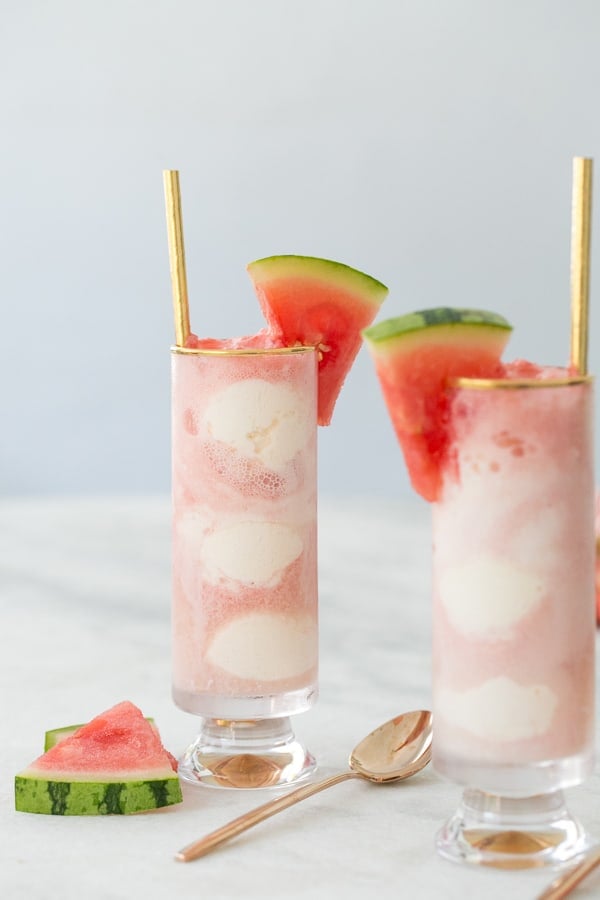 Now is the perfect time to try and use your sparkling beverage maker! Grab a juicy and fresh watermelon, vanilla ice cream, and your homemade cold-pressed watermelon juice. Mix them together and have a refreshing cold pressed watermelon soda float with your friends. Keep it sweet and simple!
Whether you want an alcoholic #drink or a fun mocktail, find your drink in this list to cool you down this #summer. https://t.co/HjbqOZ7HBu

— Homemade Recipes (@BestHomeRecipes) June 23, 2017
5. Pina Colada Float
From simple vanilla ice cream to a cool tropical drink! This pina colada float will quench your thirst this summer. It is sweet, citrusy, and creamy all at once. Pineapple soda, coconut syrup, and vanilla ice cream make this drink a treat to remember.
6. Key Lime Coconut Ice Cream Float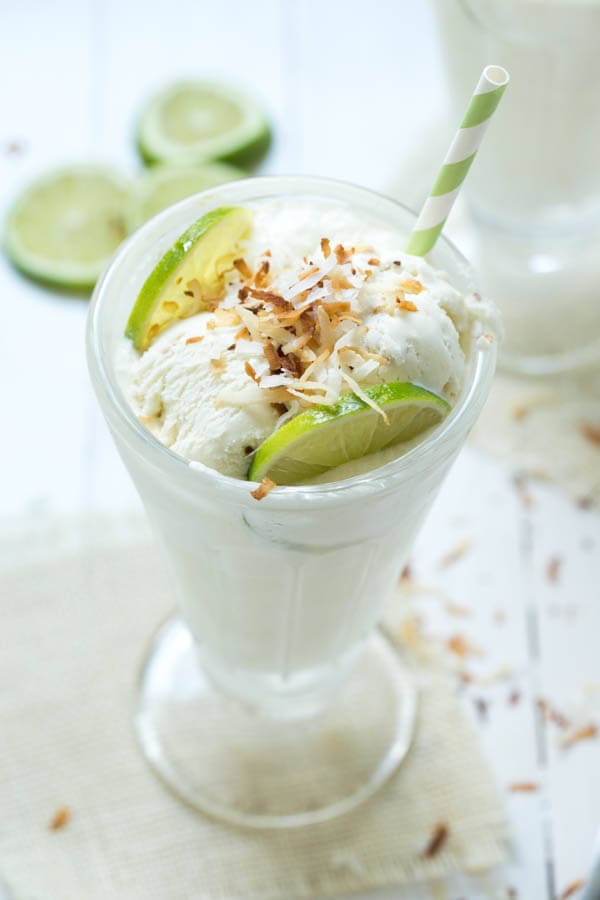 This key lime coconut ice cream float is another delicious masterpiece made with a sparkling beverage maker. It's the perfect excuse to have you invest in one! It comes together in just a few simple steps using just key lime sparkling beverage and homemade coconut ice cream. It's thick, creamy, but still as refreshing as your taste buds desire.
7. Caramel Apple Spice Float
This tasty caramel apple spice float is filled with all the Fall flavors you love. It is tasty and packed with health benefits from apple cider. Keeping yourself healthy while enjoying life's best is now as easy as 1,2,3!
8. Adult Root Beer Float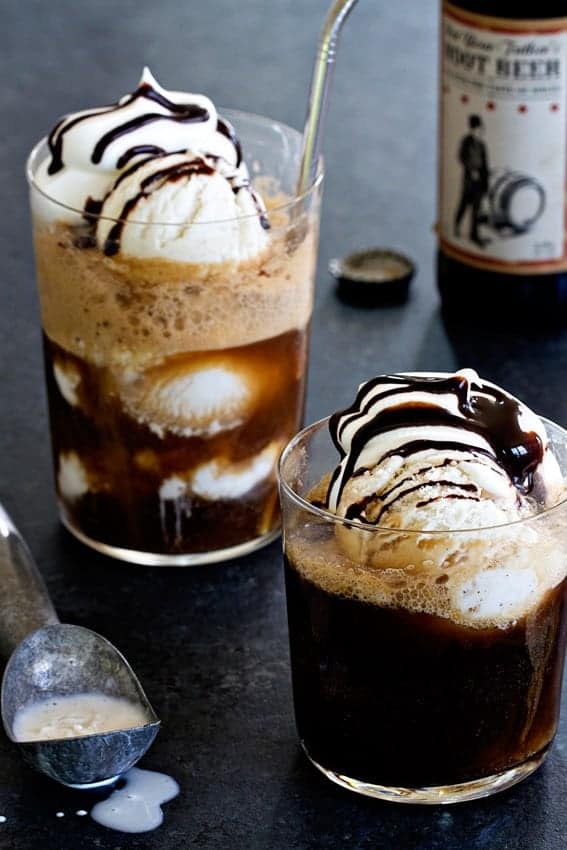 Take your ice cream float experience to the next level. This ice cream float recipe is everything you look for in a leveled-up dessert. It is definitely one of the best ice cream float ideas to make a typical day special for you and your loved ones. Root beer, vanilla bean ice cream, whipped cream, and chocolate syrup come together, making this drink crazy good and dreamy.
9. Ocean Float
This ocean float is a refreshing and fizzy drink to serve at a kid's party. Don't just stick to plain soda. Add a scoop of ice cream to it for a fun twist. It's guaranteed to make every moment memorable and extra special for everyone. This float is a kid-friendly beverage perfect for their adventurous taste buds.
10. Strawberry Ice Cream Lime Soda Float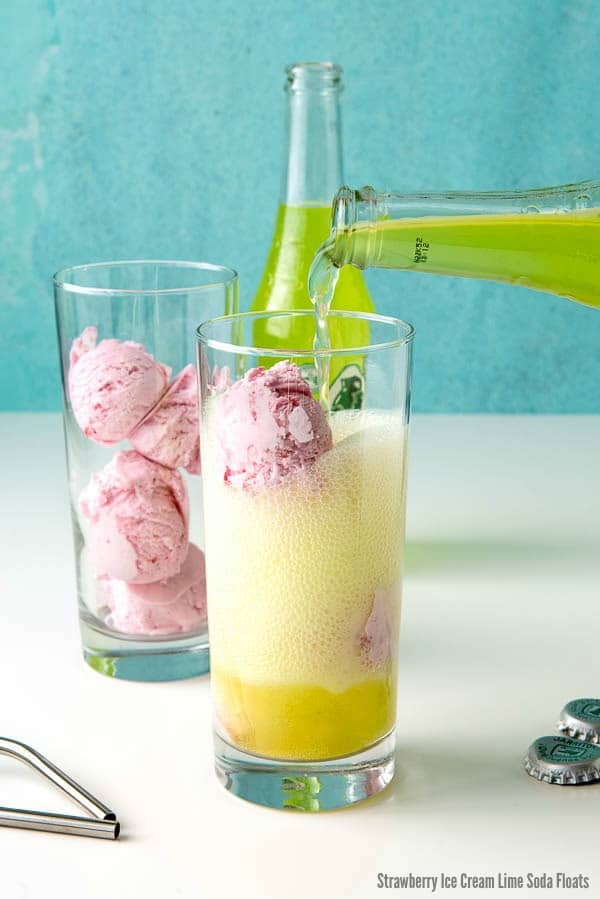 This ice cream float looks so good, doesn't it? If you love strawberry and lime soda, you'll fall in love once more! This float is a great way to take a break from your typical vanilla ice cream float. Strawberry and lime surprisingly make an excellent combination you shouldn't miss. All you need are strawberry ice cream and lime-flavored soda and voila!
11. Kombucha Ice Cream Float
Get all the powerful health benefits of Kombucha straight from home. Kombucha is a naturally fizzy fermented tea that's been popular for generations for its health benefits. Today, this Kombucha ice cream float is the ultimate way to experience Kombucha. For this float recipe, you'll need vanilla ice cream, frozen blueberries, blueberry jam, and the star of this recipe—blueberry Kombucha!
12. Peaches and Cream Float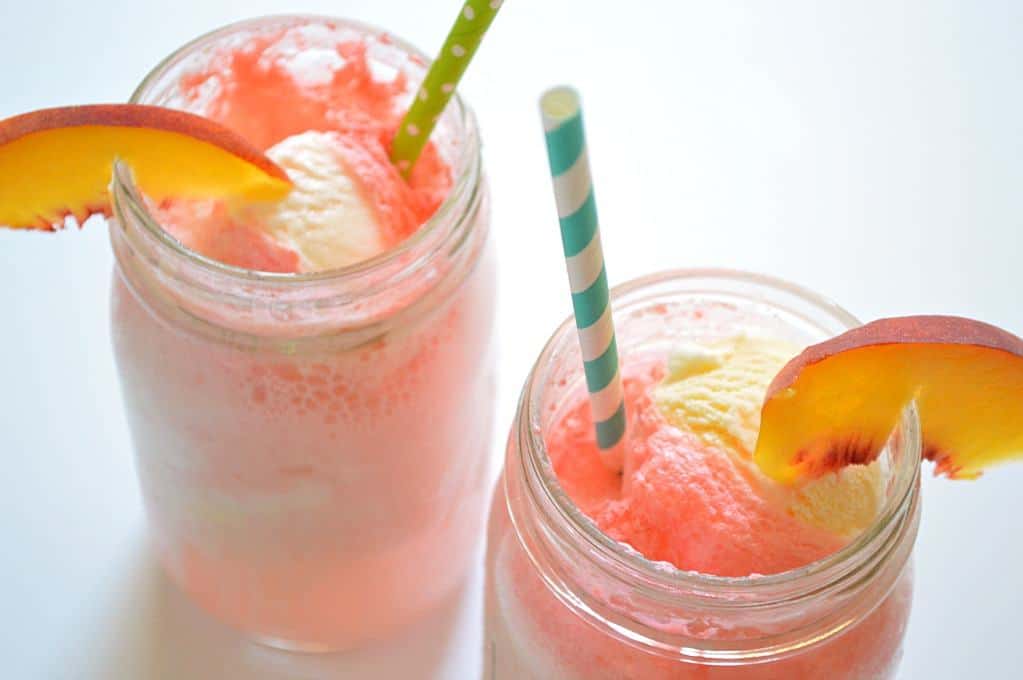 If you're a big peach fanatic, you'll instantly fall in love with this sweet, fizzy, and peachy ice cream float recipe. Nothing is better than a drink made with just peach soda and vanilla ice cream. Easy and tasty!
13. Dark Chocolate Bourbon Cherry Soda Float
Guzzling down a glass of this dark chocolate bourbon cherry soda float is just what you need. Made with dark chocolate ice cream, bourbon, and cherry soda—this ice cream float makes a great frothy beverage with a nice kick. It's the ultimate treat for grown-ups!
14. Pomegranate Blueberry Float
Making a pretty and tasty drink at home is actually a simple task. What you need is sparkling pomegranate soda or any kind of sparkling soda you choose to use, plus blueberries and vanilla ice cream. Make this pomegranate blueberry float your go-to ice cream float recipe. It's delicious, easy-to-make, and ready to sip in just 5 minutes!
15. Champagne and Raspberry Ice Cream Float
Enjoying a fancy drink at home has never been this easy and exciting. This champagne and raspberry ice cream float is perfectly festive when you host a party or even a simple family dinner. Try this float recipe and impress your family and guests. This float calls for a toast!
Watch this video from Delish for a delicious hot chocolate float recipe:
There's no way you won't enjoy summer, thanks to these ice cream float recipes. Each float recipe features delectable flavors you'll love. These are absolutely easy and simple to put together. Few ingredients and few easy steps for a delightful and refreshing treat. Who wouldn't fall in love? Share these recipes with your family and friends. Enjoy!
Which of these ice cream float is your favorite? Do you have your own go-to ice cream float recipe? Share your thoughts with us by writing a comment!
Up Next: 22 Easy Homemade Ice Cream Recipes That Will Melt Your Heart
Don't forget to keep in touch, foodies!

Also, make sure to follow us on Facebook, Instagram, Pinterest, and Twitter!
Editor's Note – This post was originally published in July 2016 and has been updated for quality and relevancy.