Noodles can be healthy, if you opt for a healthy alternative to the flour version. Did you know that a simple vegetable like Zucchini can turn into spicy or sweet noodles in a matter of minutes? If you're confused just read on for more!
Salty/Spicy/Sweet Noodles (Serves 2)
• 2 large summer squash (zucchini or yellow), made into long thin strips with a vegetable peeler (if organic, there's no need to discard the skins and you can use the seeds, going right down as far as you can still get strips from it)

• 2 tablespoons almond butter
• 2 tablespoons raw coconut amino acids (or wheat-free tamari sauce)
• 1 small package of anchovy fillets (packed in olive oil only, make sure there are no additives)
• 1 small handful basil leaves, minced (should roughly equal 1 tablespoon, but you can adjust to taste)
• Secret ingredient that makes it so incredible: 2 teaspoons curry powder
• 1 tablespoon minced rosemary (fresh) or 1 teaspoon dried
• optional: A pinch of sea salt to taste

Directions: Combine all ingredients together in a large bowl and serve immediately, or keep in airtight container in the fridge for several days – the flavors will keep mingling together!
Grilled Chicken And Garlic Mashed Turnips (Serves 4)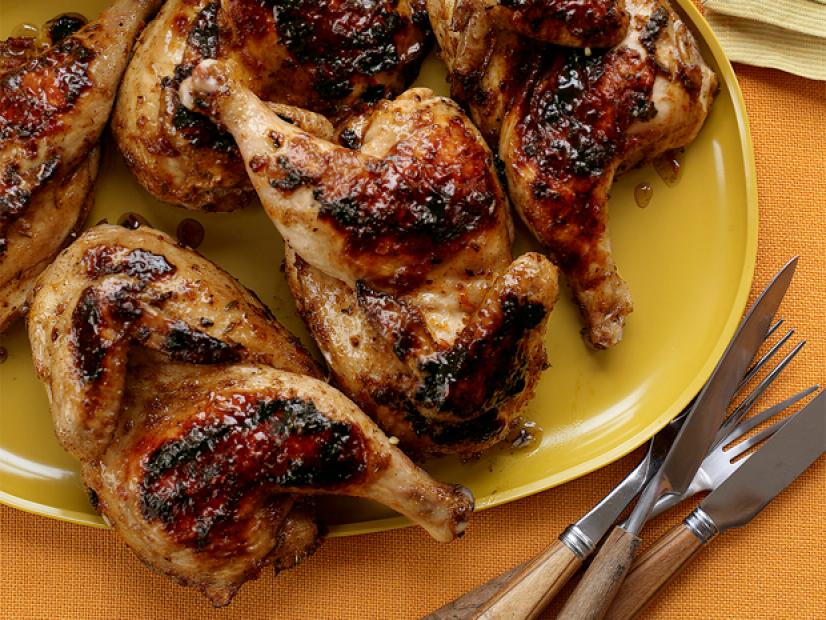 • 3 lbs. of chicken (breasts, legs, or thighs)
• 2 tablespoons chopped fresh basil
• 1/4 cup fresh lemon juice
• 2 tablespoons olive oil
• 3 cups diced turnips
• 2 cloves garlic, minced
• 3 teaspoons olive oil
• sea salt
Directions: Combine chicken, basil, lemon juice, and olive oil in a large bowl and toss together. Refrigerate and let marinate 2 hours (preferred, but you can also just let it sit for ten minutes if you're short on time). Bake the chicken for about 50 to 60 minutes at 425 °F, or until cooked through.
Cook turnip cubes and garlic cloves in boiling water for 15 minutes or until soft.
Mash turnips as you would potatoes (can also use a food processor). Add olive oil and sea salt to consistency and taste. Serve together.
More food recipes you might have missed
19 Appetizing Side Dishes For Chicken You'll Love | Homemade Recipes