If you're tired of the same old easy Easter recipes you've been making for years, then read this list! From brunch to dinner, I've got the best recipes to make any Easter gathering an unforgettable one.
Easy Easter Recipes to Satisfy You & Give You Life
Easter is a fun time for everyone, especially the kids. With Easter activities like Easter egg hunts and various games, I'm sure they'll constantly be looking for something to eat. So, this year, I'm preparing these amazing Easter recipes! If you're like me, Easter is normally a whole day event. Which is why I've got easy Easter recipes for breakfast, brunch, dinner, and even Easter drinks! Check out these Easter recipes to make your Easter menu the toast of the town!
1. Bunny Pancakes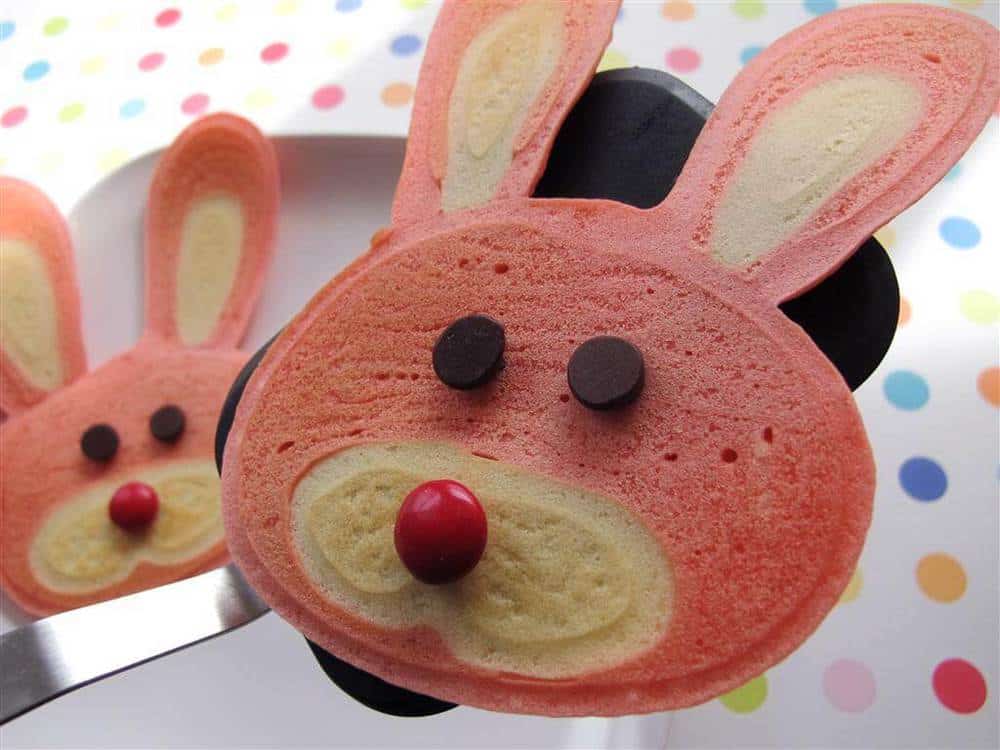 Start your day right! Make these bunny pancakes as you would any sort of pancake, but this time, add red food coloring! Also have chocolate chips and M&M's to complete the bunny's face.
2. Cucumber and Feta Rolls
These cucumber and feta rolls are the light and refreshing Easter recipe you've been looking for. In a bowl, just mix together the feta, tomatoes, oregano, yogurt, lemon juice, and pepper. Scoop a small portion of the mixture and roll it into a cucumber slice. So easy!
3. Roasted Red Pepper and Baked Egg Galettes
Some easy Easter recipes may be served either for brunch or dinner. Take this roasted red pepper and baked egg galettes for example. Its combination of roasted vegetables and baked galettes make it such a versatile dish!
4. Asparagus Goat Cheese Tart
Have this puffy pastry for Easter breakfast or brunch. Knead the dough into a rectangle shape and cut a small rectangular portion in the middle just to create a depression (not a hole) to make the edges look puffier. Bake this for about 10 minutes. Afterward, put the cheese, egg, and asparagus and bake for another 20 minutes!
5. Caramel Egg-Stuffed Easter Croissants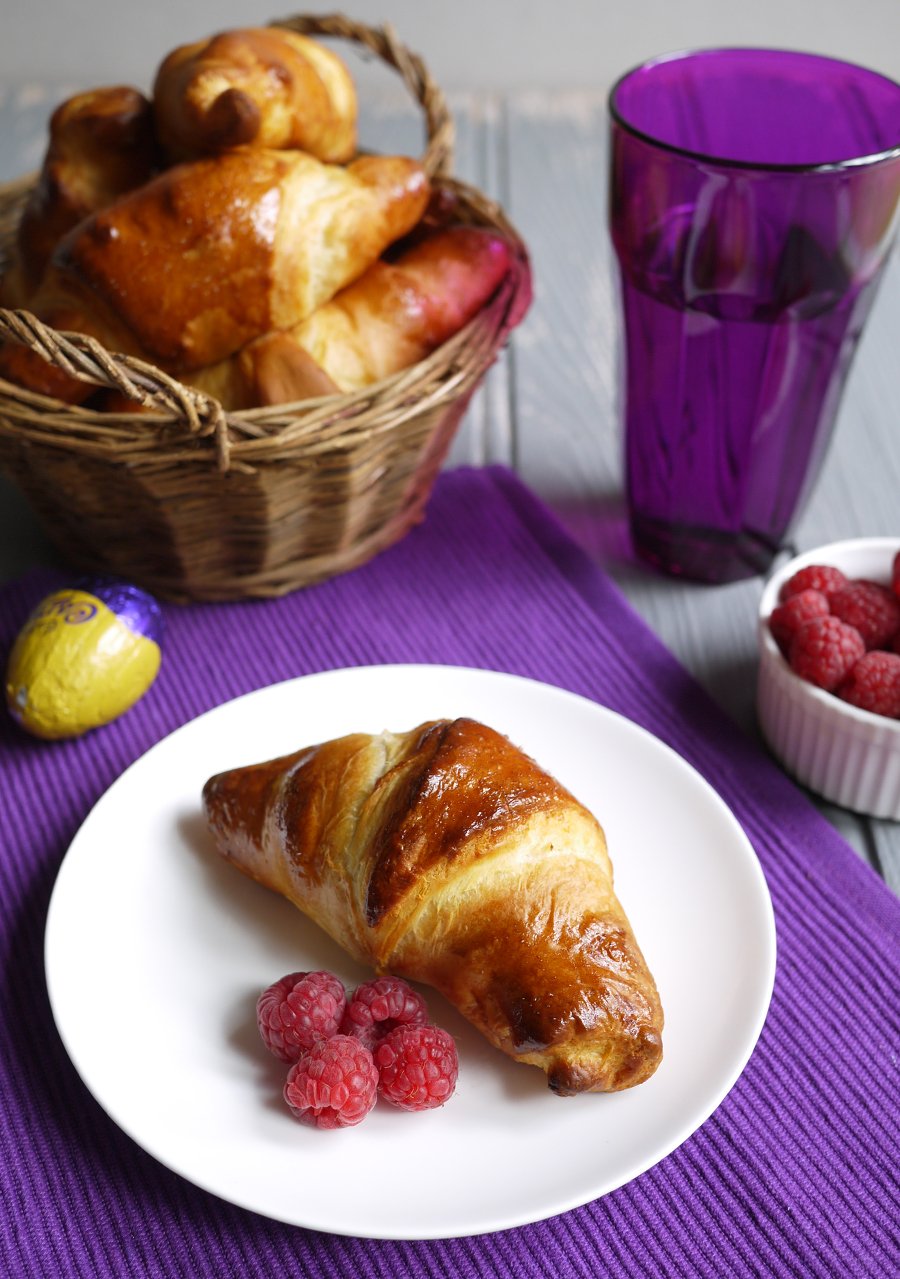 I wouldn't mind having these caramel egg-stuffed Easter croissants for breakfast every day. Yes, it has chocolates, but I think you can make an exception since we're talking easy Easter recipes. Simply put some Cadbury caramel eggs inside a roll of dough and bake. Voila! Now you have the sweetest Easter croissants.
6. Easter Deviled Eggs
Add a touch of Easter color to your traditional deviled eggs. Once you've cut your hard-boiled eggs in half, separate the yolks from the egg whites. Dip the egg whites into different glasses filled with food coloring and let them dry. Mix all the egg yolks together with some mayonnaise. Put the mixture into a food shooter and serve your Easter deviled eggs!
7. Cinnabunnies
Thanks to these easy Easter recipes, cinnamon rolls can now be transformed into Cinnabunnies! Just unroll some of the cinnamon rolls and use them to make the rest of the batch look like cute Easter bunnies. Use raisins for the eyes and nose and almonds for their teeth!
8. Hash browns, Spinach & Tomato Pie
Among these easy Easter recipes, these hash browns, spinach and tomato pie is the best dish to give you the energy you need for the day's events. Just saute some spinach, garlic, and tomatoes in olive oil, place them on a crust made of potatoes, and pour over the egg mixture. Once the pie is baked, sprinkle some mozzarella and enjoy!
9. Blueberry Croissant Puff
Easter recipes have a way of accommodating your love for blueberries. This dish takes an entire night to prepare, but it's worth it. The night before Easter, cut up some croissants and place them on a baking pan. Put blueberries on the croissants and pour over a mixture of egg, sugar, milk, vanilla, and cream cheese. Put everything in the freezer and bake it for 40 minutes the next day.
10. Crab Benedict
Since eggs are a staple of Easter recipes, what better way to celebrate Easter than by taking your eggs Benedict to the next level? The secret to this recipe is English muffins topped with spinach, which are in turn topped with crab meat. With this as the bed of your eggs Benedict, your guests might just never leave the dining table.
11. Roast Lamb Rack
This roast lamb rack will be the star of your Easter dinner! Roasting your lamb with Harissa and an herb pistachio crust really changes the game!
12. Bacon-Wrapped Pork Tenderloin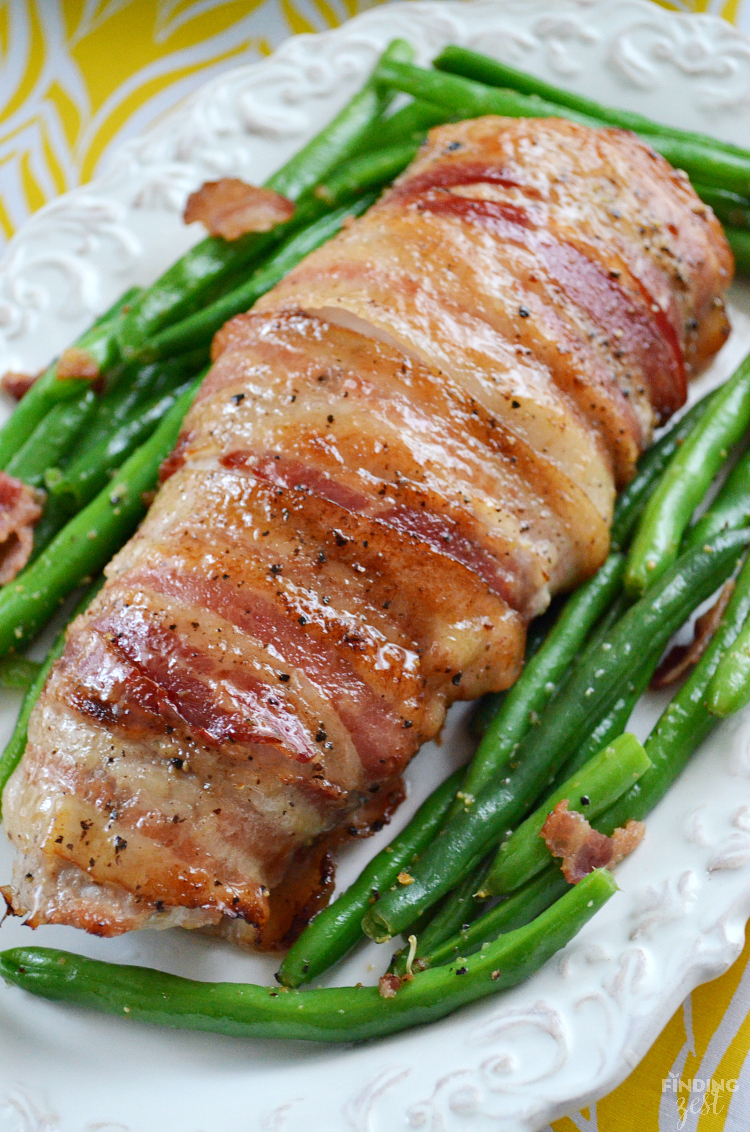 Tender meat wrapped with perfectly-cooked bacon? Heaven. To get a taste of this heavenly dish, make sure you use quality meat and make your glaze just the way you want it. Be precise when baking in the oven!
13. Coca-Cola-Glazed Ham
If you've always wanted to add a twist to your Easter recipes, then this Coca-Cola-glazed ham is the dish to make. Lather your ham with a mixture of brown sugar and Dijon. Then, put it in an oven bag with Coke. Don't let the Coke wash away the sugar mixture spread all over the ham. Everything should melt into each other nicely as you bake everything for 2.5 hours.
14. Crock-Pot Pork Roast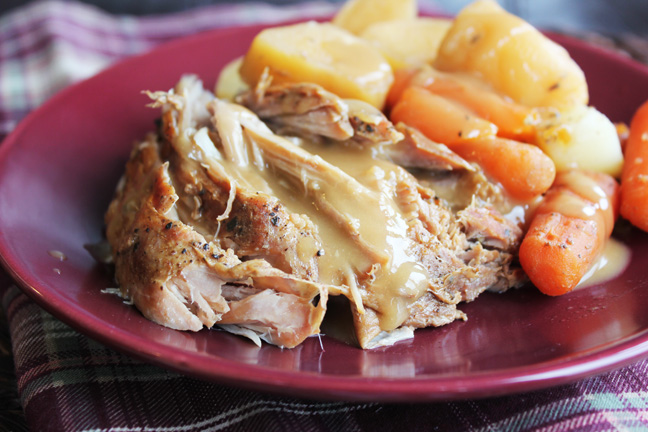 Prepare this succulent pork roast the night before Easter. There are secrets to great Easy Easter recipes, and for this one it's the perfect combination of soy sauce, balsamic vinaigrette, water, and brown sugar which you will use to drizzle your pork roast with. Absolutely mouth-watering!
15. Loaded Smashed Potatoes
These smashed potatoes are certainly a smash hit among these Easter recipes! Smash your potato balls, put bacon around the edges, drizzle with some cheese, top with some roasted veggies, and voila! Instant Easter appetizers!
16. Red Wine Braised Brisket
A good braised beef brisket is really hard to pull off, but not if you do it with this guide. The red wine and two-step cooking process (baking and broiling) guarantee your beef brisket is moist and flavorful.
17. Corn Casserole with Bacon
A rich casserole made with corn, bacon, butter, and cheese—what more could you ask for? This dish was made for an Easter feast! Make a second batch because this will be a crowd favorite.
18. Pan-Seared Brussels Sprouts
Every Easter gathering must have a healthy side dish. If Easter recipes are meant to celebrate life, then you have to serve these invigorating pan-seared brussels sprouts. It's really easy to make. Just toast some almonds in a pan and set aside. On the same pan, throw in your brussels sprouts and cook them until they are dark. Add some balsamic vinegar and you have a healthy side dish!
19. Lemon Herb Roasted Chicken
Easter recipes must be able to accommodate a variety of diets. You can never be too sure of what your guests are into. So, just in case, make this paleo-friendly and gluten-free lemon and herb roasted chicken! Just make a mixture of lemon, thyme, rosemary, garlic, and ghee to marinate your organic chicken in. Roast the chicken for about an hour and serve with a slice of lemon.
Try this Coconut Sweet Potato Pie for that Sunday gathering's #dessert with the family! https://t.co/Fnzk2eTNy1 pic.twitter.com/gWwfVPpond

— Homemade Recipes (@BestHomeRecipes) February 25, 2017
20. Italian Easter Pie
What's an Italian Easter pie? Well, it's just ricotta, pepperoni, soppressata, salami, mozzarella and two more kinds of cheese baked into one huge mouth-watering pie! No guest, no matter what diet he or she is on, will be able to resist this Easter recipe.
21. Tortellini Bianco
Another Italian dish for Easter because why not! They certainly know how to eat. For the tortellini bianco, you'll need a sauce made of melted butter, cream, mushroom, and garlic. Add some ham for some light meat. Make sure to cook your tortellini al dente.
22. Macaroni Salad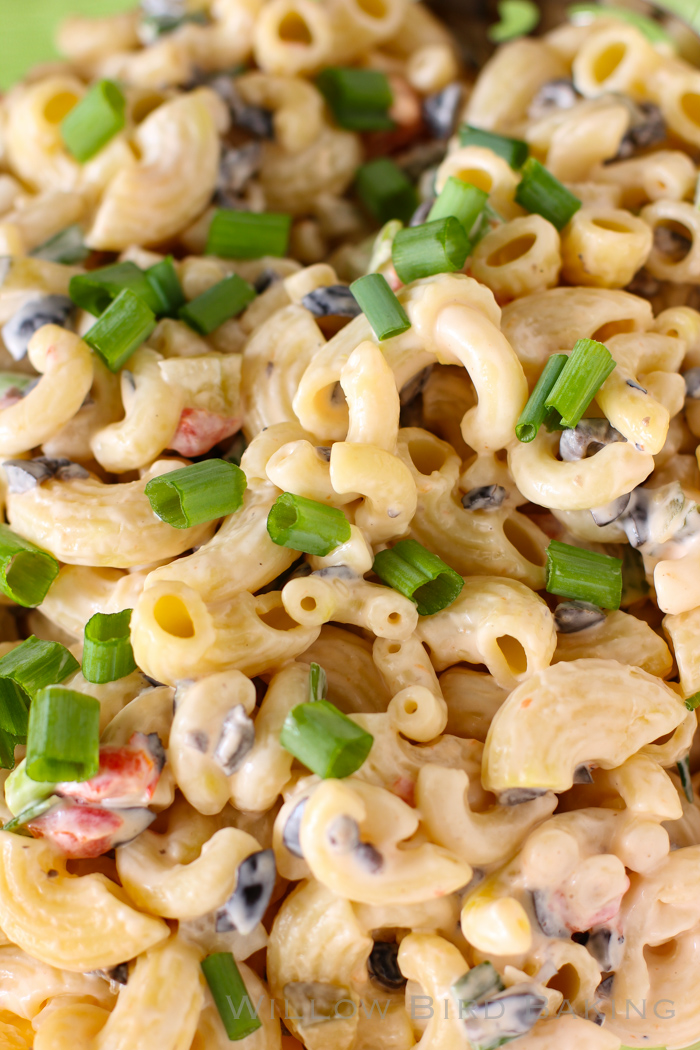 A classic side dish should always be included in Easter recipes. The secret to the best macaroni salad is the combination of mayonnaise, red wine vinegar, and pickled juice in which your perfectly cooked elbow macaroni will be swimming.
23. White Riesling Sangria
The light, warm weather of spring requires Easter recipes to have cool drinks like this white Riesling sangria! Simply put all the fruits into individual glasses, pour the Riesling and let them sit in the fridge for about 20 hours. When it's time to serve them, add frozen grapes on each glass.
 24. Peek-a-Boo Martini
Floating bunnies in a martini? Just the right kind of humor and whim everyone needs on a fun Easter celebration. Include this peek-a-boo martini in the Easter recipes you'll be making to blow away your guests!
 25. Strawberry Basil Sorbet Bellini
If you want to make your own Bellini, now you can. All you need to do is make a strawberry puree, sugar syrup, and procure some sorbet. Make this strawberry basil sorbet bellini for your Easter gathering or, well, any time you feel like it!
26. Boozy Cadbury Creme Egg Milkshakes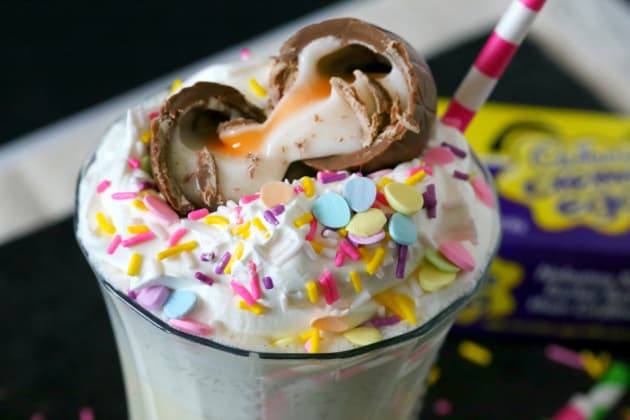 The drinks on our list of Easter recipes are indeed for grown-ups, but this boozy Cadbury creme egg milkshakes can be made for kids too—just make a milkshake without the booze!
 27. Fruity Easter Egg Smoothie
A pastel-colored smoothie certainly belongs on a list of fantastic Easter recipes! If the taste of three fruits combined into a milky and fruity Easter egg smoothie doesn't satisfy your Easter cravings, I don't know what will.
28. Robin's Egg Chocolate Milkshake
Nothing says Easter better than eggs. Top your delicious chocolate milkshake with Robin's eggs and I'm sure everyone will have a delightful time chilling with their favorite drink!
Watch this video from Kin Community for more Easter recipes:
Because Easter is all about celebrating life and rebirth, I think it's only fitting we strive to make the most amazing Easter recipes, since food and drinks are what give us life every day. These easy Easter recipes are so good, you'll want to make them all-year round. If you think about it, Easter is just an excuse to make more of them! And indeed, making extra batches of these dishes and drinks is suggested because I'm sure your guests won't be able to have enough!
Which of these easy Easter recipes are you planning to include on your Easter menu? Let us know in the comments below!
Looking for more satisfying recipes? Try these scrumptious cream puff fillings you can prepare in no time!
Don't forget to keep in touch, foodies!

Also, make sure to follow us on Facebook, Instagram, Pinterest, and Twitter!
Editor's Note – This post was originally published in March 2016 and has been updated for quality and relevancy.