Practice your baking and cooking skills with these garlic bread recipes. Each recipe will teach you how to make delicious garlic bread with an addicting aroma!
Garlic Bread Recipes You Will Love To Make
Hearing the words garlic bread is like magic to our senses. We can already taste the savory goodness of the garlic bread and smell its wonderful aroma in our imagination. It tastes even better when it's warm and fresh from the oven, which is exactly why we encourage you to make your own garlic bread! Don't worry because garlic bread is quite easy to make; just read on to learn more. We've selected 12 garlic bread recipes to help you get started!
1. Grilled Garlic Bread
This grilled garlic bread from Creme de la Crumb is beautifully dressed in Italian seasoning, garlic powder, minced garlic, and butter. As you well know, it goes well as an appetizer or side dish to homemade pasta or grilled chicken.
2. Garlic Parmesan Breadsticks
If you want to make your garlic bread from scratch, this recipe by Life in the Lofthouse is definitely for you. It shows you how to make soft and yummy bread sticks from just five, simple ingredients. These delicious bread sticks complement other comfort food, like cheesy lasagna soup, quite nicely.
3. Jalapeno Popper Cheesy Garlic Bread
This Crunchy Creamy Sweet recipe shows you how to give ordinary garlic bread a touch of spice. Serve this garlic bread at a party and it will very easily become a favorite! Be sure to prepare some cool drinks in case some of your guests can't take the jalapeño's heat.
4. Skillet Garlic Cheesy Bread Bites
Cheese, butter, garlic, and bread in one skillet—what more can you ask for? Learning this garlic bread recipe by Holly's Cheat Day is a must if you're a fan of soft, buttery, and sinfully savory bread bites.
5. Cheesy Bacon Ranch Garlic Bread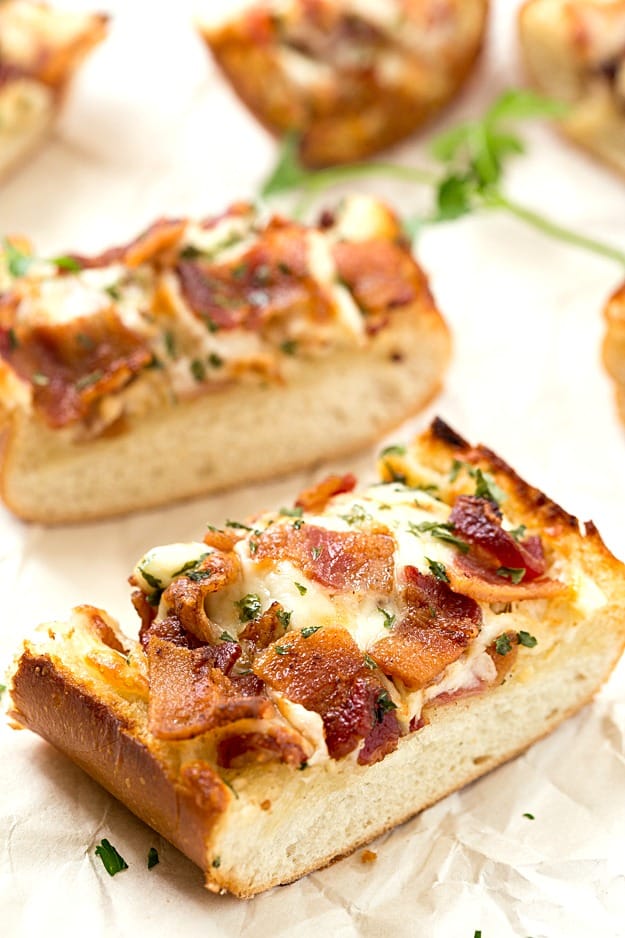 Bacon on garlic bread? Yes, please! In this Gal on a Mission recipe, the classic garlic bread gets a whole new look with bacon, mozzarella cheese, and Parmesan.
Burgers can make it to your balanced diet. Here's how to make them nutritious without the bad fats. https://t.co/BXi4GR2EVN #HealthRecipes pic.twitter.com/s8I5CAC4Hl

— Homemade Recipes (@BestHomeRecipes) June 23, 2017
6. Cheesy Garlic Bombs
Imagine getting an array of flavors in just one bite—this is what the cheese garlic bomb recipe by Damn Delicious is all about. You get all the savory and buttery taste on the outside and all the melted cheese goodness on the inside.
7. Vegan Garlic Herb Breadsticks
Who says you can't enjoy garlic bread if you're vegan? This recipe by The Pretty Bee proves you can make an awesome vegan garlic bread, which tastes just as good as any classic garlic bread out there. The crushed garlic, dried Italian seasoning, and olive oil make these garlic bread sticks perfect.
8. Cheese and Garlic Pull Apart Bread
It's like you found treasure when you pull apart a loaf of garlic bread and see all this melted cheese inside. This cheese and garlic pull apart bread from RecipeTin Eats is quite quick and easy to make so be sure to try this!
9. Garlic Bread Meatball Sliders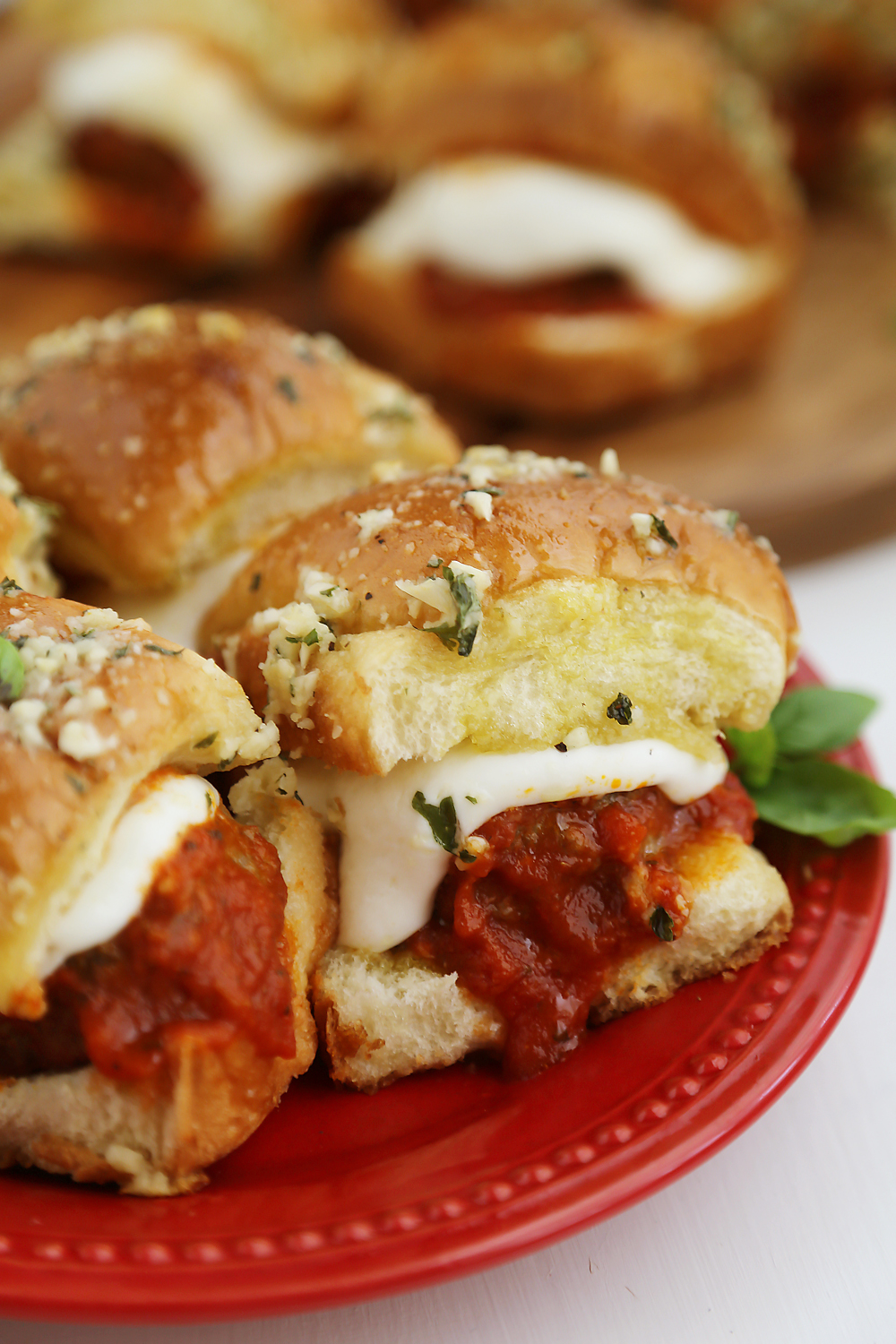 As shown in this recipe, garlic bread can definitely be used as slider buns. Just imagine the wonderful flavors of the garlic butter and the juicy homemade meatballs! This meatball slider can very easily become your family's favorite go-to weeknight meal.
10. Garlic Bread Mini Pizzas
These garlic bread mini pizzas by RecipeTin Eats look absolutely adorable! We can definitely see these served as crowd-pleasing appetizers at a party.
11. Garlic and Coriander Flatbreads
Delicious garlic bread comes in many forms…even flatbread. These garlic flatbreads go really well with a warm bowl of hearty soup like butternut squash soup and cauliflower soup.
12. Cheesy Garlic Bread Hand Pies
You've never seen garlic bread quite like this. This recipe by Oh, Bite It shows us the hybrid of a normal garlic bread and a hand pie. And the result—a sinfully cheesy and savory treat you can hardly resist!
Learn how to make cheesy garlic bread in this video by Crouton Crackerjacks:
Garlic bread is the bomb, whether it's served as an appetizer or side dish. As you well know by now, there are different ways you can do to make your garlic bread even more awesome. Just don't be afraid to use different (even unconventional) ingredients and to try new things. Soon enough, after a few tries, you'll be able to make your own garlic bread recipes!
What do you think of these garlic bread recipes? Which recipe are you planning to try? Share your experience with us in the comment section below.
Looking for more appetizers and side dishes? Get ideas in this list of 19 Appetizing Side Dishes For Chicken!
Don't forget to keep in touch, foodies!

Also, make sure to follow us on Facebook, Instagram, Pinterest, and Twitter!
Editor's Note – This post was originally published in June 2016 and has been updated for quality and relevancy.