Creamed spinach can be absolutely delicious if you know how to properly prepare it. And, if you don't its okay because today we'll give you a great creamed spinach recipe and show you how to make this tasty dish. We'll also show you how to make an East Indian sweet spice known as Garam Masala!
Creamed Spinach with Garam Masala
Let's be honest, sometimes we simply get tired of chicken, beef and just meat in general. There are so many delicious meals that we can create with vegetables that are just as filling and just as tasty. Let's try out this much loved dish with one of our favorite green veggies, spinach!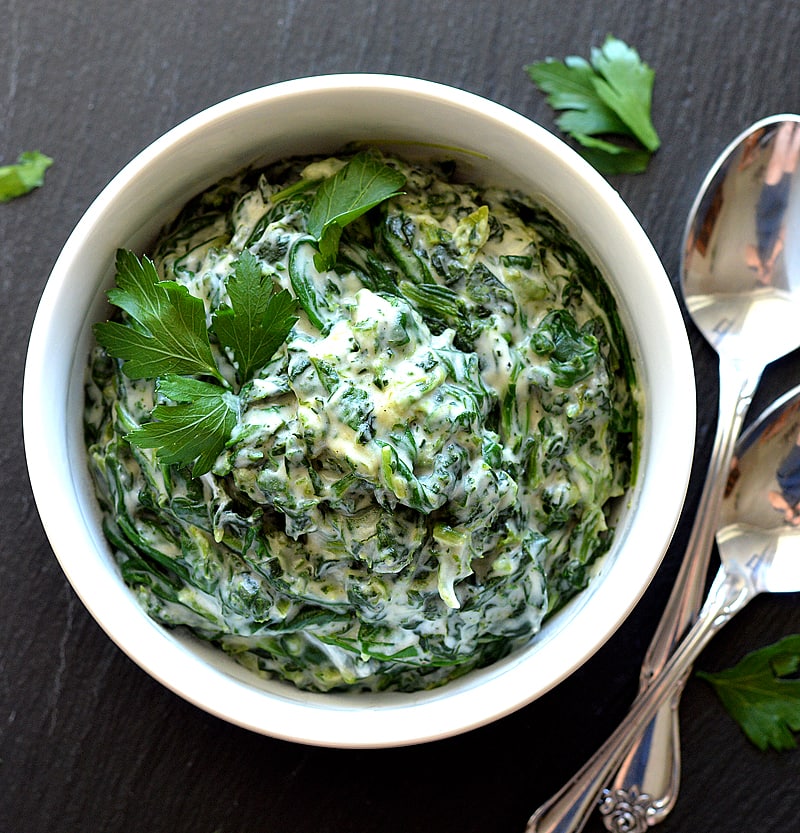 This is excellent served with lamb as well as turkey or you can have it as a main dish if you so prefer. Garam masala is an East Indian blend of sweet spices, such as cinnamon, nutmeg and allspice. It is usually added at the last minute to cooked foods for an extra boost of flavor.
Ingredients:
4 lbs. fresh spinach, stemmed, washed and dried
1 Tbsp. unsalted butter
4 cloves garlic, minced
4 Tbsp. finely chopped shallots
2 cups whipping cream
1/2 tsp. salt
1 tsp. fennel seeds
1/2 tsp. garam masala
pinch of cayenne pepper
Directions
Coarsely chop the spinach and set aside. Melt the butter over medium heat in a large,heavy, preferably nonstick pot. Add the garlic and shallots and sauté until the shallots are translucent. Add the whipping cream and salt and bring to a simmer.
Stir in the spinach by handfuls, adding more as it cooks down. Turn to low and cook, stirring frequently, until the spinach is extremely soft and the cream is almost absorbed, about 20 minutes.
Heat a small frying pan over high heat. Add the fennel seeds and roast, shaking the pan, until the seeds turn one shade darker. Add to the spinach along with the garam masala and cayenne. Mix well.
Garam Masala (seasoning)
Note: Makes 1/4 cup. Garam Masala is a seasoning made by blending dry-roasted, ground spices, such as black pepper, cumin, cloves, and cardamom, used in the cooking of northern India. Make your own fresh garam masala and you will be amazed.
Ingredients:
2 Tbsp. whole cumin seeds
2 Tbsp. whole coriander seeds
2 tsp. cardamom seeds (seeds removed from the pods)
1 piece cinnamon stick, 3 inches (7.5-cm) long
3/4 tsp. whole cloves
1 Tbsp. black peppercorns
4 bay leaves
Heat a heavy frying pan over medium heat. Add the spices and roast, stirring constantly, until the spices are a few shades darker and are fragrant. Transfer to a plate and cool. Grind the spices to a powder in a spice mill, mortar and pestle or coffee grinder. Store in a covered jar.
We hope you found this recipe useful, share your feedback with us in the comment section below!
More recipes below!