End your meal on a sweeter note with this incredible selection of unique dessert recipes, all of which come packed with that enchanting lavender flavor.
14 Lavender-Infused Unique Dessert Recipes
While it's commonly known for its fragrance in scents and soaps, lavender is also an incredible and versatile herb for cooking. It has a calming and soothing flavor that's subtle, though noticeable. If you're wondering how to take ordinary desserts to the next level using the delicate scent and endearing color of this wonderful edible flower, just keep on reading because we've got 14 of the best lavender-infused dessert recipes for you to try.
1. Lavender Rose Ice Cream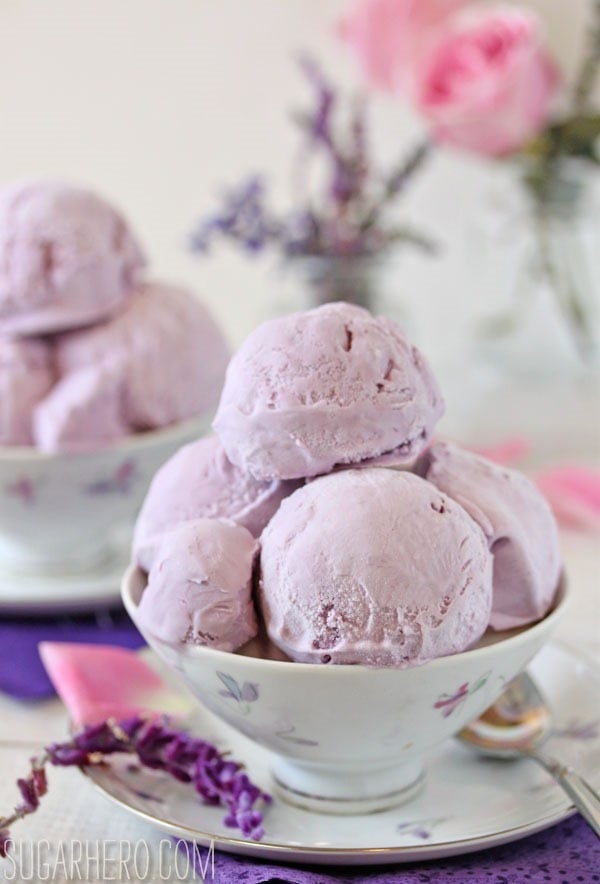 Rich and creamy ice cream with a soothing effect from lavender. Here's the recipe.
2. Rosemary and Lavender Baked Doughnuts with White Chocolate Glaze
Baked donuts glazed with white chocolate and flavored with rosemary and lavender for extra aroma. Find the recipe here.
3. Flourless Chocolate & Lavender Cupcakes
Lavender perfectly compliments rich dark chocolate. A combo that'll keep you coming back for more. Try it here.
4. Lavender Hot Chocolate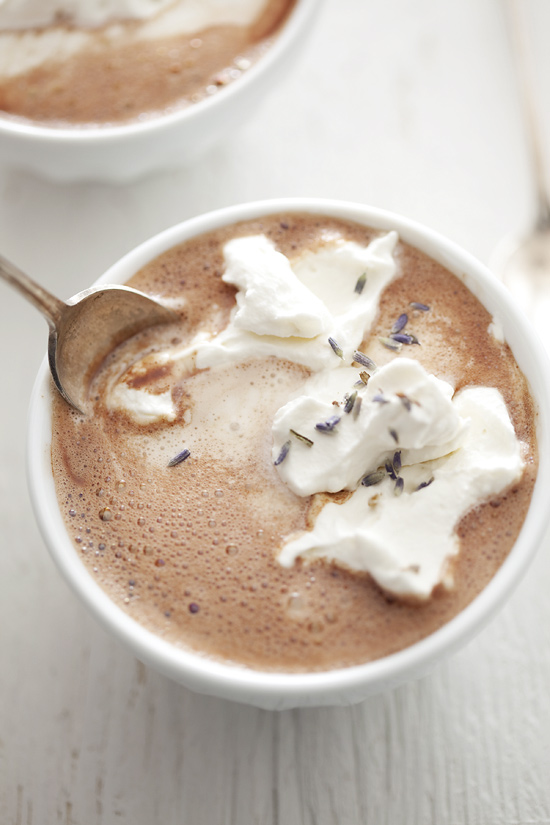 A hot chocolate lavender-fusion drink to keep you calm and warm. Check it out here.
5. Lemon-Lavender Blackberry & Ricotta Grilled Cheese Sandwiches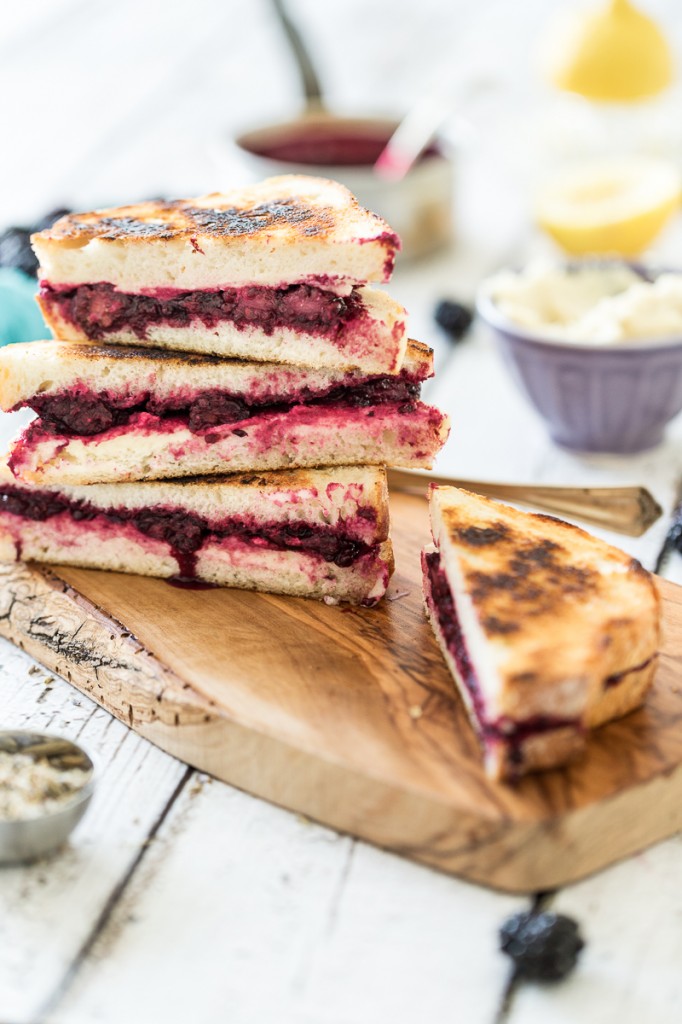 A grilled cheese sandwich great for dinner but also sweet enough for a dessert/snack. Full recipe.
6. Lavender Lemonade
Candid lemonade with a hint of lavender essence. Read the recipe here.
7. Huckleberry Lavender Paleo Pancakes
Delicious pancakes smothered with simple huckleberry maple syrup and a touch of lavender. So sweet! Recipe.
8. Lavender Honey Macarons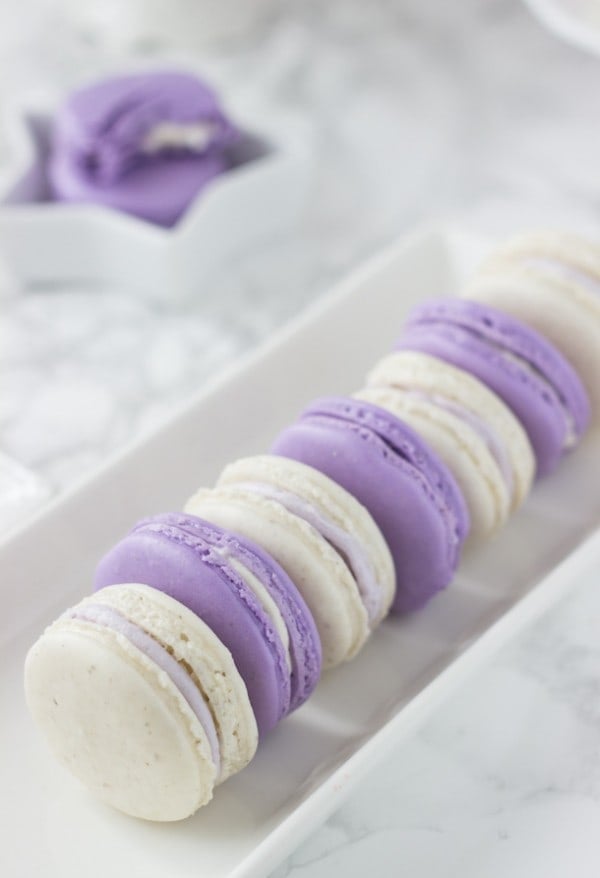 Lavender macarons make the perfect gift for someone close to your heart. Here's the recipe.
9. Stone Fruit Salad with Lemon-Lavender Syrup
How about a bowl of fresh and deliciously scented salad? Get the recipe here.
10. Vanilla Lavender Scones
It's time for tea! Grab the recipe for these cozy vanilla lavender scones here.
11. Lavender Honey Crostini
Although these lavender honey crostini are ideal for breakfast or a mid-day snack, they're also sweet enough to enjoy as dessert. Full recipe.
12. Lavender Whoopie Pies with Vanilla Bean Frosting
Easy to make lavender whoopie pies filled with a simple vanilla bean frosting. Find the recipe here.
13. Lavender Vanilla Bean French Beignets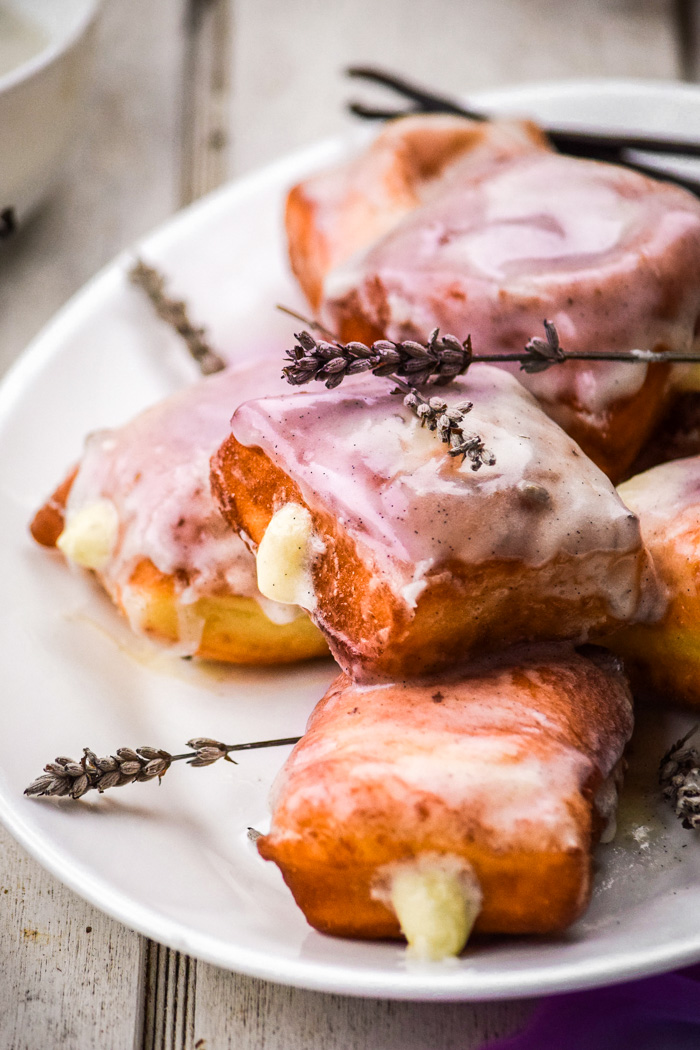 French beignets filled with lavender vanilla bean cream and glazed with a lavender vanilla bean icing. A dessert worth drooling over! Check it out here.
14. Lavender, Peach Cake with Walnuts
There's something about this peachy and sweetly scented cake that makes it perfect for a summer birthday cake. Click here for the recipe.
What do you think of these unique dessert recipes? Which recipe are you planning to try? Share your experience with us in the comment section below.
Related Posts: 
Don't forget to keep in touch, foodies!
Sign up for our newsletter here!
Also, make sure to follow us on social media: