Learn how to make homemade hot chocolate with these awesome recipes! Try one recipe and you'll never look at homemade hot chocolate the same way again.
Recipes To Show You How To Make Homemade Hot Chocolate
Warming your hands around a cup of hot chocolate is one of the most comforting things you can do on a cold night. The hot chocolate we're referring to is not the instant kind, which you can make in three seconds. We're talking about 'real' hot chocolate—the rich, decadent kind. There are creative ways to make your hot chocolate more refined and delicious, which is exactly why we prepared this post. We have compiled 13 recipes to show you how to make homemade hot chocolate in the most creative way possible!
1. Red Wine Hot Chocolate
How about having a comforting dose of red wine with rich hot cocoa in it? We don't know about you, but this sounds pretty good to us. Try this red wine hot chocolate recipe by Bound by Food so you'll know just how good wine and chocolate go together in a drink.
2. Creamy Vegan Coconut Hot Chocolate
A cup of hot vegan cocoa is just as good as the one with dairy. Coconut milk is a delicious substitute to milk and it gives your drink a slight tropical kick. Enjoy the tropics and the warmth of hot chocolate in this recipe by Heart of a Baker!
3. Maca Cacao Hot Chocolate
Here is another healthy hot cocoa recipe! Since you're putting an effort into making something delicious, you might as well make it healthy, right? This version of hot chocolate by Love and Lemons uses almond milk instead of dairy, made even tastier with cinnamon, maca powder, sea salt, and maple syrup.
4. Frozen Hot Chocolate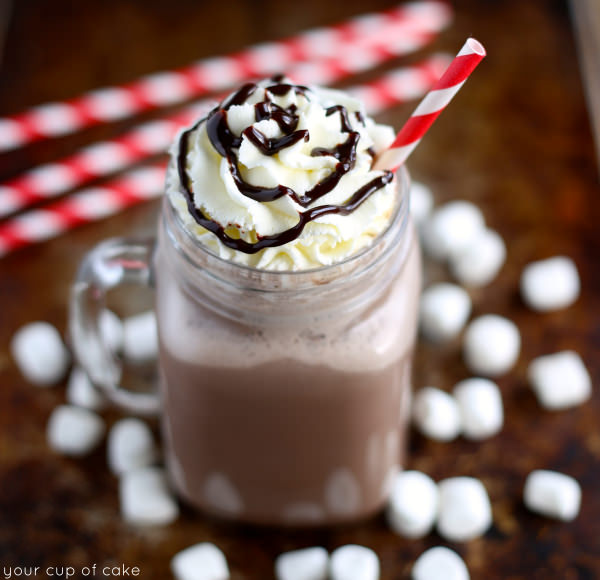 This Your Cup of Cake recipe shows us how to make a rich and delicious frozen hot chocolate topped with whipped cream and chocolate sauce! Although this list is about hot chocolate, we thought you might still want a frozen version of this typically hot treat. It's cold but it can still be the perfect treat for a winter night.
5. Mint Hot Chocolate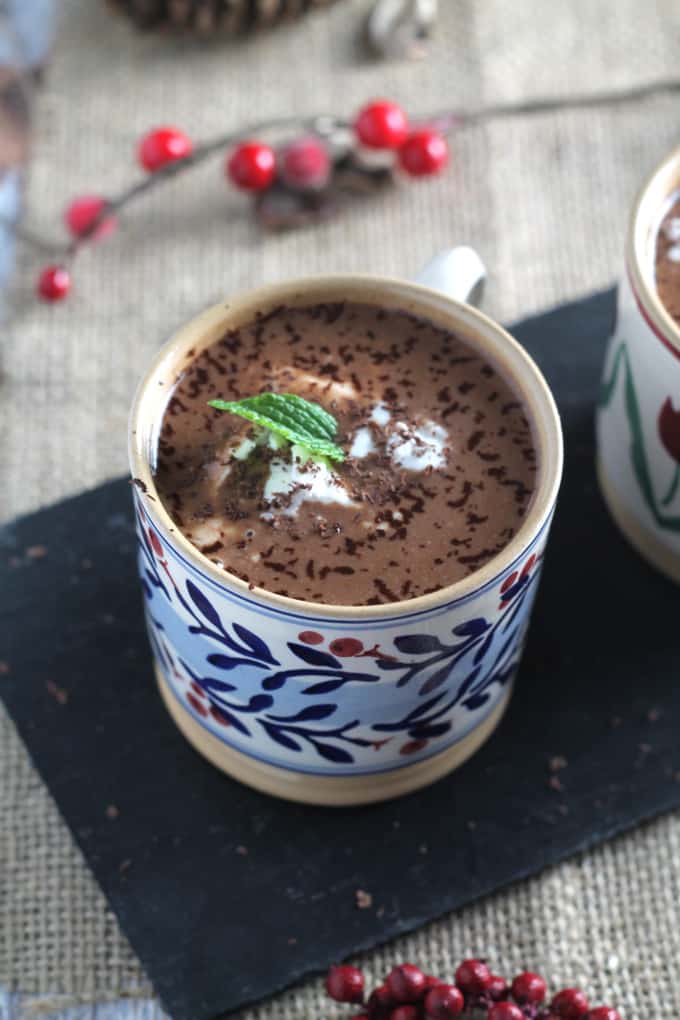 During the fall and winter season, you should never forego the chance of having a cup of hot chocolate with mint! This My Fussy Eater recipe shows us a simple way of making hot chocolate with almond milk and coconut milk as the base, and 'spiking' it with peppermint extract for that minty kick.
6. Not So Milo Hot Cocoa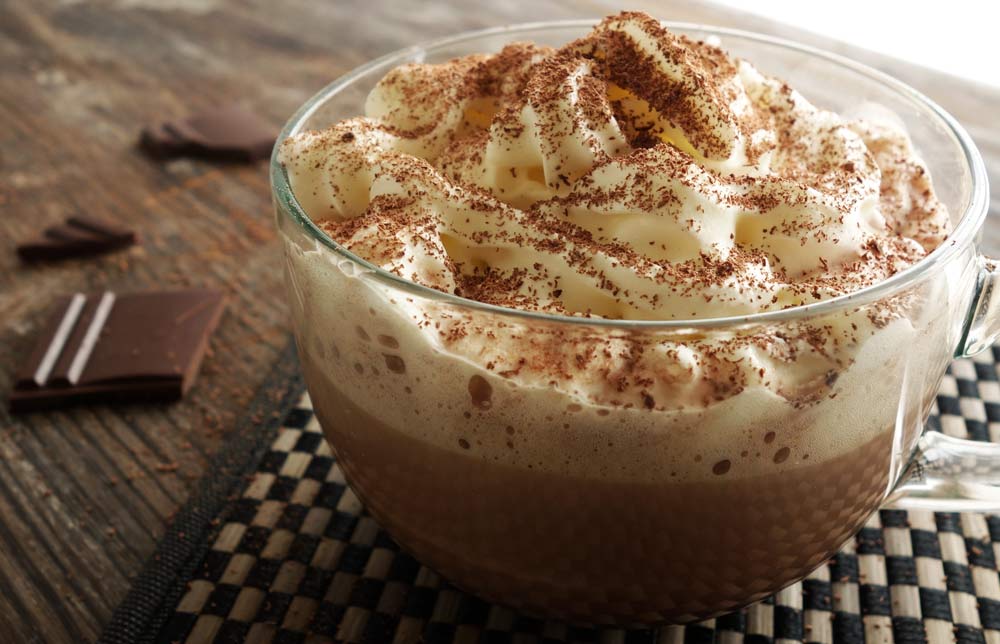 In case you don't know what Milo is, it's a chocolate and malt powder drink. In this recipe, the Curious Nut recreates the drink using ingredients like organic whole milk, agave nectar, and unsweetened cocoa powder.
Learn how to make healthy #shakes for #breakfast in this blog post! https://t.co/HvgaO7lNcE

— Homemade Recipes (@BestHomeRecipes) August 4, 2017
7. Slow Cooker Butterfinger Hot Chocolate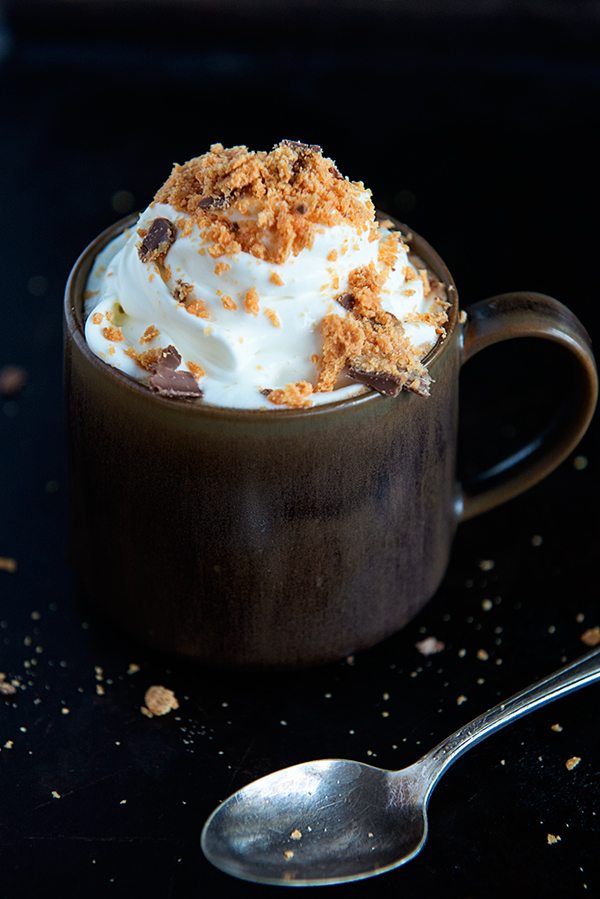 Turn your favorite chocolate bar into a hot chocolate drink with this Dine and Dish recipe. Slow cooking chocolate chips, candy corn, and peanut butter, among other ingredients, in one pot definitely bring the flavor up a notch!
8. Campfire S'mores Hot Chocolate Cocktail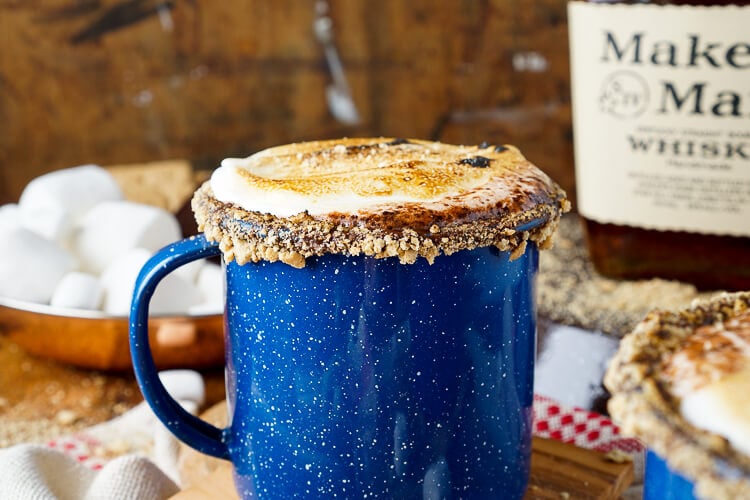 Imagine your favorite treats, the classic s'mores and a steaming hot chocolate, in one mug, laced with a bit of whiskey. It sounds good, doesn't it? Check out this Sugar and Soul recipe and learn how to make this delicious cocktail!
9. French Hot Chocolate
If you want to know how to make your hot chocolate extra rich and creamy, then you must check out this Well Plated by Erin recipe. This drink is not too sweet and goes really well with a slice of cake.
10. Pumpkin Hot Chocolate
Pumpkin spice latte and hot chocolate are great treats for chilly days. With this Gluten Free If You Please recipe, you'll have the flavors of these classic treats in one yummy drink!
11. Chocolate Cocktail and Dreams
Love chocolate and cocktails? Then here's a Capture by Lucy recipe for you! You'll definitely love it. Why? Well, what's not to like in Lindt chocolate, milk, and chocolate liqueur?
12. Super Simple Nutella Hot Chocolate
Nutella is really good on its own. But we have to say, Sarah Coates of The Sugar Hit is a genius for using Nutella in hot chocolate. Because of this one powerful ingredient, this hot chocolate recipe is bound to be good.
13. Horchata Mexican Hot Chocolate
This Port and Fin recipe uses horchata as a base for the hot chocolate and definitely makes the classic drink so good! And that's not all. The flavors in this drink are on another level because of the spices, such as cinnamon, cloves, and chili.
Learn how to make homemade hot chocolate in this video by The Stay At Home Chef:
Knowing how to make homemade hot chocolate is easy peasy! Always use high quality cocoa to make your hot chocolate extra special. Moreover, don't put a lot of sugar in it. If you want to truly enjoy the taste of chocolate, don't mask the flavor by making it too sweet.
Have you learned how to make homemade hot chocolate? Which among the recipes in this list do you like best? Let us know by writing a comment below!
Don't forget to keep in touch, foodies!

Also, make sure to follow us on Facebook, Instagram, Pinterest, and Twitter!
Editor's Note – This post was originally published in December 2015 and has been updated for quality and relevancy