Feast your eyes on these traditional Southern African-American soul food recipes – -fried chicken, collard greens, cornbread and more! While "soul food" gained popularity in the late 1960's, its roots trace all the way back to Africa centuries ago where okra, rice, and corn were common ingredients of the cuisine. After making its way to the Southern part of the United States, soul food evolved into what we are now familiar with — jambalaya, fried okra, cornbread, fried chicken, baked beans, and so on. If you're in the market for some homemade soul food, check out these authentic soul food recipes!
Experience the Magic of These Soul Food Recipes!
1. "Gumbo-laya" Stew
A one-of-a-kind stew with rich, zesty gumbo flavors, this recipe is the perfect marriage of spices in gumbo and jambalaya. Serve this up for the whole family with fragrant rice on the side.
2. Banana Pudding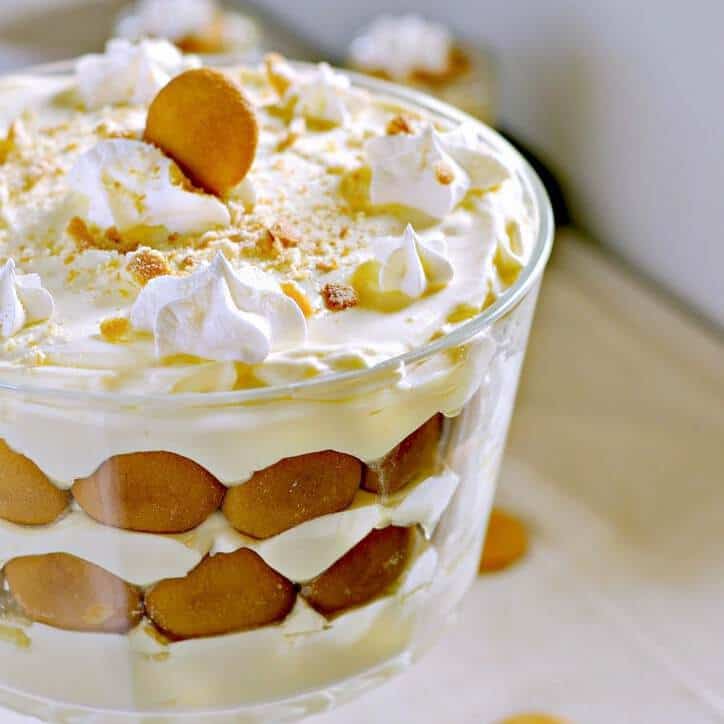 You can't miss out on a pudding this good so try on this Southern-style banana pudding recipe, now. I guarantee you, this dessert will make it to either your Christmas or Thanksgiving menu.
3. Southern Style Cabbage
If you're looking for an easy Southern dinner recipe, this Southern-style cabbage would be right up your alley. With only 5 ingredients, you can prepare and cook this recipe in 45 minutes top. Here's a savory tip: use beef broth instead of water to cook the cabbages in.
4. Collard Greens
You may not be a fan of greens but you'll warm up to collard greens in a Southern-style cooking. This is a simple recipe but with a delicious taste, you wouldn't expect much of a veggie dish, especially collard greens.
5. Grandmother's Buttermilk Cornbread
A buttermilk cornbread is a perfect pair for so many other soul food recipes here. A Southern soul food cookbook isn't complete without the buttermilk cornbread. Help yourself to Grandmother's buttermilk cornbread recipe.
6. Southern-Style Green Beans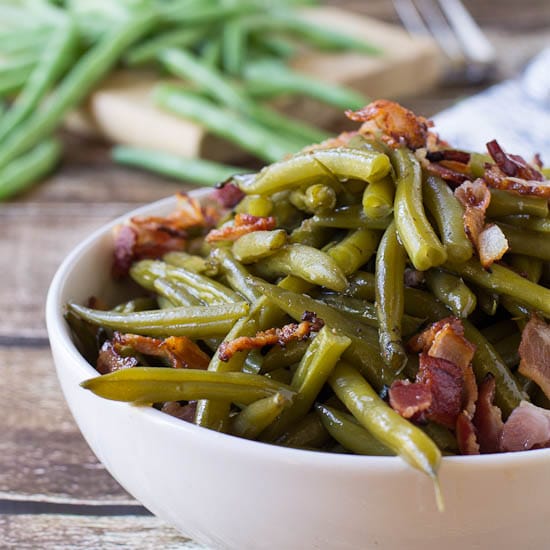 Besides okra, green beans are a favorite in Southern-style cooking. Take on this easy vegetable recipe perfect as a side dish for any Southern-style dishes like Southern-style fried chicken.
7. Shrimp and Grits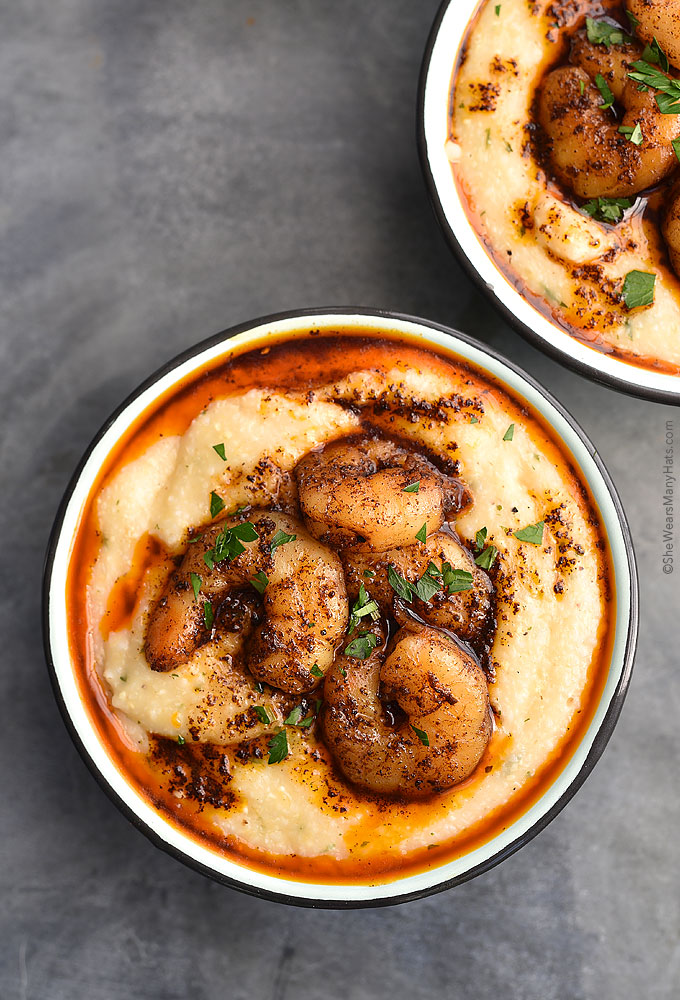 What you want for this savory shrimp recipe is to make it hearty as well, with grits. You are going to prepare grits first which is easy, really. You will know when it is ready by the look and taste.
8. Pecan Pie
You can't go wrong with a pecan pie this easy you can make with cupboard essentials. The next time you're hankering for a pastry dessert and you've got pecan around, raid your cupboard and get cooking.
9. Fried Green Tomatoes
Fried green tomatoes are not only a favorite Southern side dish but a pretty popular snack, too. They're not all. Apparently, fried green tomatoes also make great appetizers. Try this recipe which also comes with a zesty and creamy dip.
10. Creole Chicken Okra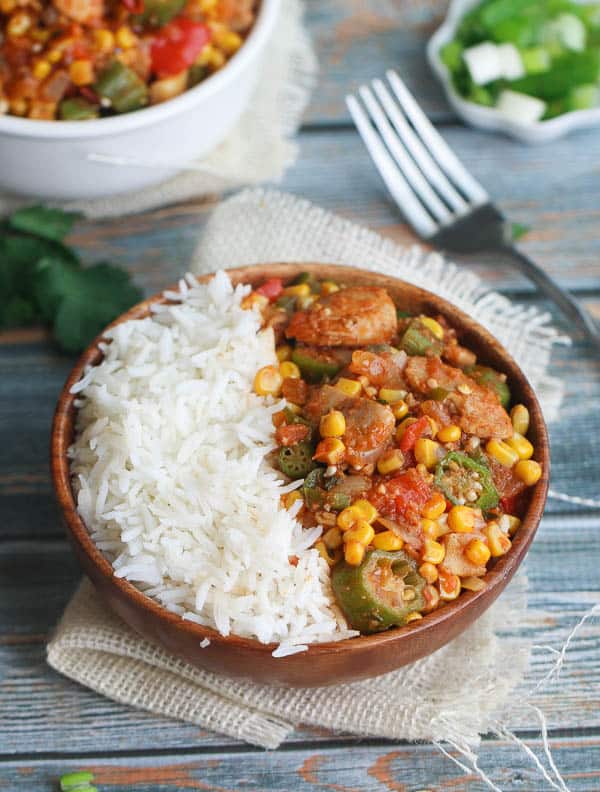 People can either love or hate okra, but if you're one who loves this humble veggie along with the health benefits, include this okra recipe. It's a Creole-infused veggie-filled African dish which comes together in no time. It's perfect for a quick and healthy dinner.
11. Southern Fried Chicken
Our collection of Southern-style dishes isn't complete without soul food chicken recipes. This incredibly flavorful and finger-licking good Southern fried chicken is first on our list!
12. Slow Cooker Creamed Corn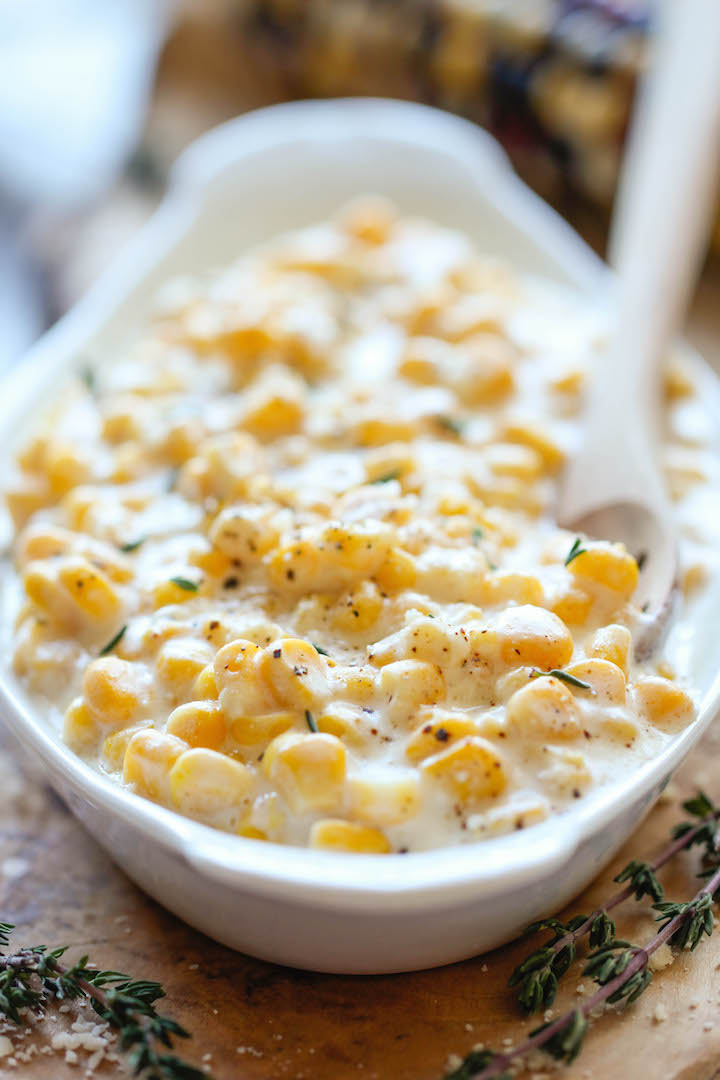 Smother corn in heavy cream and what you have is an authentic Southern dish. Put slow-cooker in the equation and what you have is an even more lovable soul food recipe with ingredients you can just dump in the slow-cooker to make.
13. Louisiana Cajun Lasagna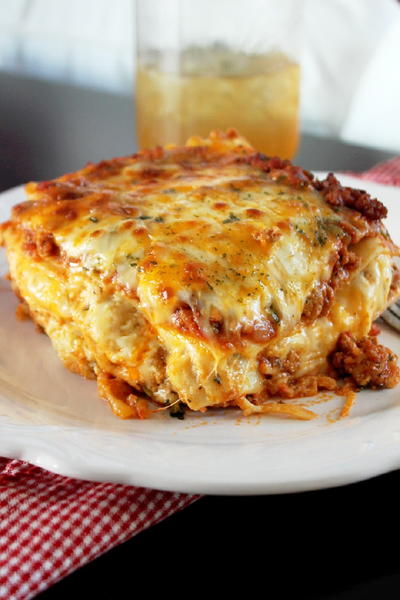 French, African, and American cuisine come together to make this spicy, hearty and comforting lasagna. This should make it to your Southern-inspired dinners for special occasions!
14. Country-Fried Skillet Corn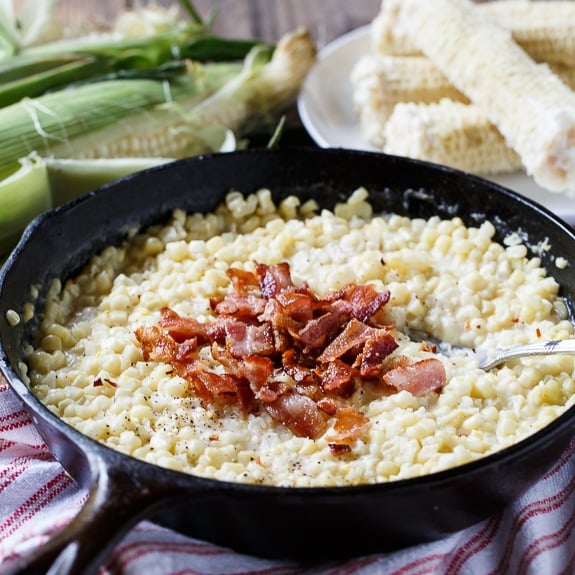 Southern food features summer harvest like corn. And because we can't get enough of this comforting food, we are having another corn recipe on our list. This country-fried skillet corn with bacon is a meal you can't resist.
15. Crunchy Oven-Fried Okra
This is oven-fried okra with less grease but more flavor! This way, fried okra becomes healthier and tolerable for people who are not so much into these ladies fingers.
16. Black-Eyed Pea Stew
Black-eyed pea stew has a long history behind it with humble beginnings. Now it's a comforting Southern favorite perfect for cold rainy or winter days.
17. Southern Baked Beans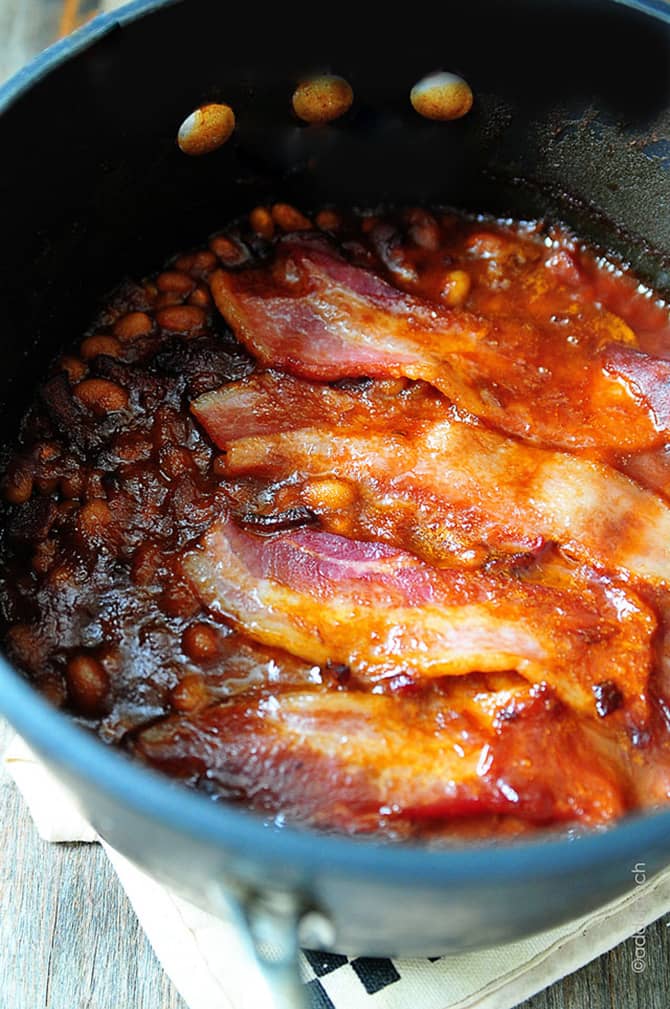 Baked beans and bacon is a great side dish recipe but one can dig this any time even as a whole meal in itself. You can also make this ahead of time, freeze, and heat up when you're craving for comfort food.
18. Fried Peach Pies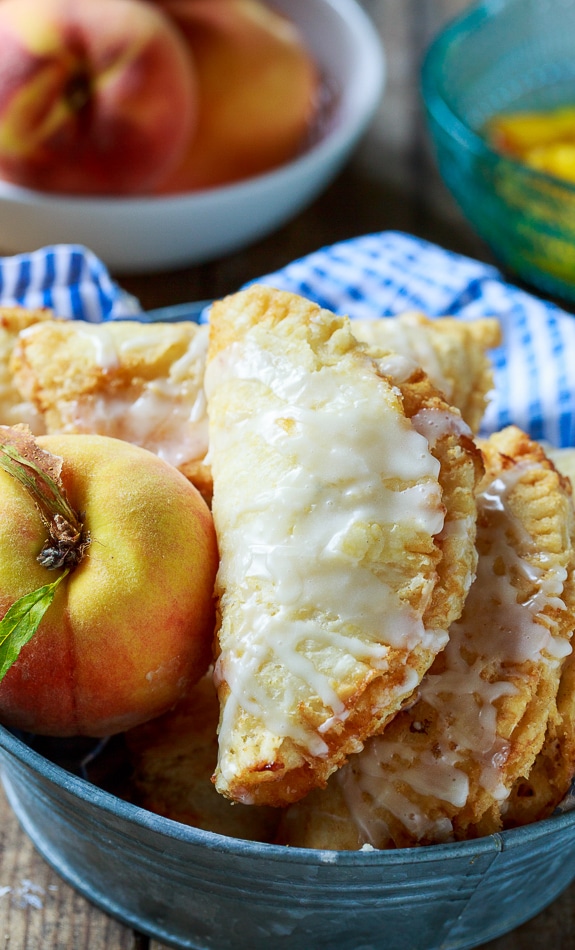 We all know what's abundant down South, so any self-respecting soul food recipes list won't do without a peach pie recipe. This flaky on the outside and creamy in the inside peach pockets or pies will comfort your tummy any day.
19. 4-Ingredient Overnight Southern Buttermilk Biscuits
This is an easy biscuit recipe which goes well with soup, red bean stew, steak, butter, jam, and homestyle gravy. Serve this up on a BBQ or cookout and it will sell better than hotcakes!
20. Jambalaya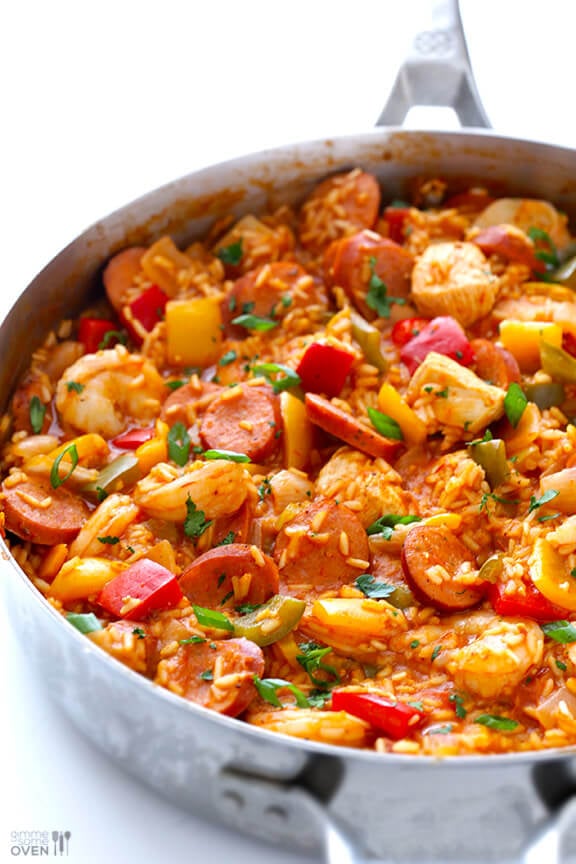 This classic jambalaya is the real deal with the distinct Cajun flavors you can't resist! Grab the jambalaya recipe here and whip it up for dinner. Here's a spicy tip: If you want it extra hot, add 2 jalapenos for the kick you want.
21. Macaroni and Cheese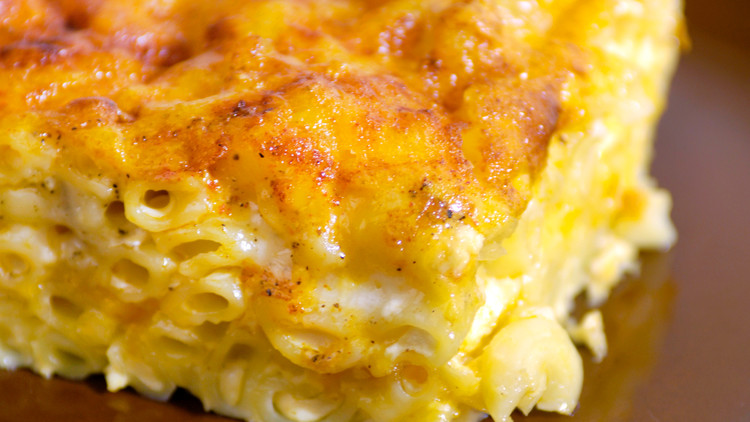 You can't say soul food without mac n' cheese and this entry is Southern through and through. What makes this mac n' cheese recipe a cut above the rest is it's a Martha Stewart recipe. Bake until the top layer is a crisp brown and enjoy it for dinner with some collard and BBQ ribs.
Watch this video from Drew Binsky for his Top 10 favorite Southern Food:
There you have it, foodies! A list of soul food dishes and traditional Southern food recipes you'll want to try again and again. Try each of these soul food recipes this week to see which ones will become your meal's mainstay. We're sure it's going to be tough but you can always have all of these soul food recipes!
Which of these delicious soul food recipes are you most excited to try? Let us know in the comments section below! 
Up Next: 20 Healthy Mexican Recipes | Homemade Recipes
Don't forget to keep in touch, foodies!
Also, make sure to follow us on Facebook, Instagram, Pinterest, and Twitter!
Editor's Note: This post was originally published on August 19, 2016, and has been updated for quality and relevancy.