Create the best potato dishes from these easy potato soup recipes. Whether you're looking for vegan or meat-filled potato soup, you'll find some on this list!
Let's talk about the world's favorite root vegetable, the potato! Potatoes are often considered as delicious comfort foods. They're not just good, but they're literally good for you. And because almost everyone seems to love potatoes, it's worth mastering more amazing ways to cook them. We're used to enjoying them fried, mashed, and baked, so why not perfect how to cook them into a soup? I looked for delicious potato dishes and thought that potato soups would be great since I am feeling under the weather. These past few days have been very breezy and chilly, the perfect time for rich, hearty, and nourishing potato soup recipes. But before I head to my kitchen, I equipped myself with a list of homemade potato dishes which I am so pumped to cook for my family and to share with my friends!
Soup-er Flavorful Potato Dishes You Need To Try!
Keep yourself stuffed with food that is yummy and packed with more veggies to completely nourish your body. It's actually not as hard as you think. With the help of these easy recipes, doing so is just a piece of cake. Explore these amazing potato dishes with great tastes and flavors from wholesome ingredients. These are great sources of vitamins, fiber, protein, and essential nutrients we need every day. They're also so comforting and so filling. I've gathered several potato dishes to give us the comfort without the calories! Dig in and enjoy!
1. Creamy Vegan Potato Leek Soup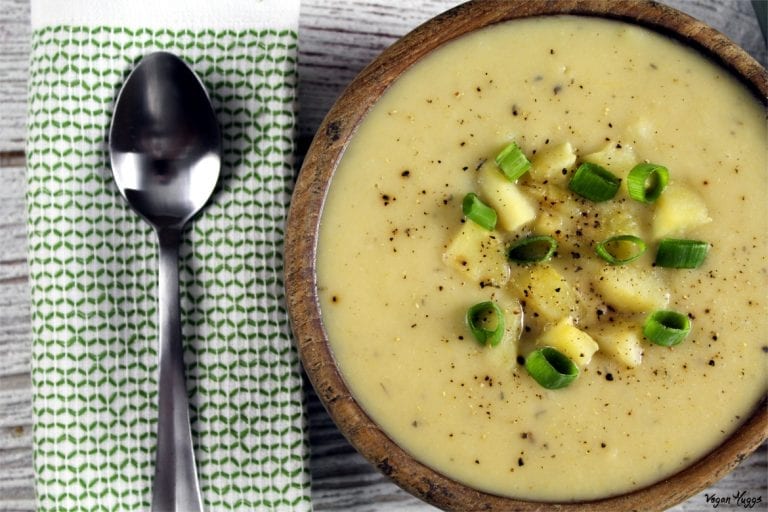 This vegan potato soup is made with nutritious ingredients and can be cooked in 30 minutes or less! It looks really healthy and nourishing, perfect for your loved ones.
2. Creamy Dairy Free Potato Soup with Kale
Show your family some love by serving them a delicious and creamy potato soup for dinner. This potato soup with kale tastes so delightful, they wouldn't guess they're eating a super healthy soup!
Try this Spicy Chickpea & Sweet Potato Noodle Soup to start the #NewYear in a #healthy & #vegan way!https://t.co/SX75pTj94R pic.twitter.com/CuXyFAyJcx

— Homemade Recipes (@BestHomeRecipes) January 3, 2017
3. Un-Cheesy Potato Broccoli Soup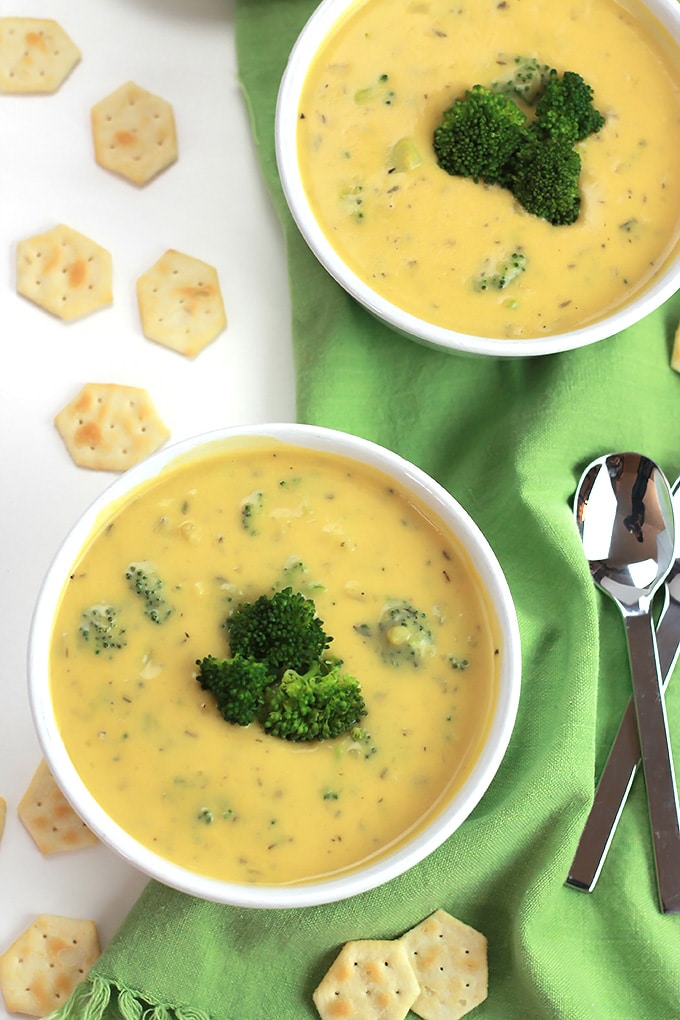 You'll love how all this soupy goodness can be prepared in just a few minutes. It's thick, creamy, and enriched with vitamins from potato, carrots, and broccoli. This soup is super cheesy in texture but it's not acutally the cheese, it's the nutritional yeast! simple yet tasty enough to served as a dip!
4. Creamy Potato Cauliflower Soup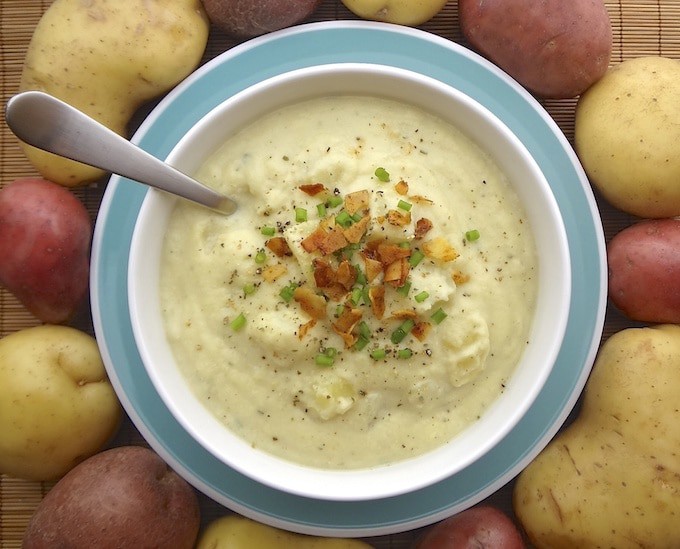 The addition of almond milk and cauliflower is what makes this potato soup extra creamy and healthy. It's filling and perfect whenever you're hungry and feeling a little chilly.
5. Roasted Garlic Potato Soup
If you're a fan of garlic, then this soup is what you need! It has a subtle sweetness from roasted garlic and it turns out so silky and smooth thanks to milk, heavy cream, and Parmesan cheese. Finishing a bowl feels like dining at a fancy restaurant. You must try it!
6. Slow Cooker Potato Soup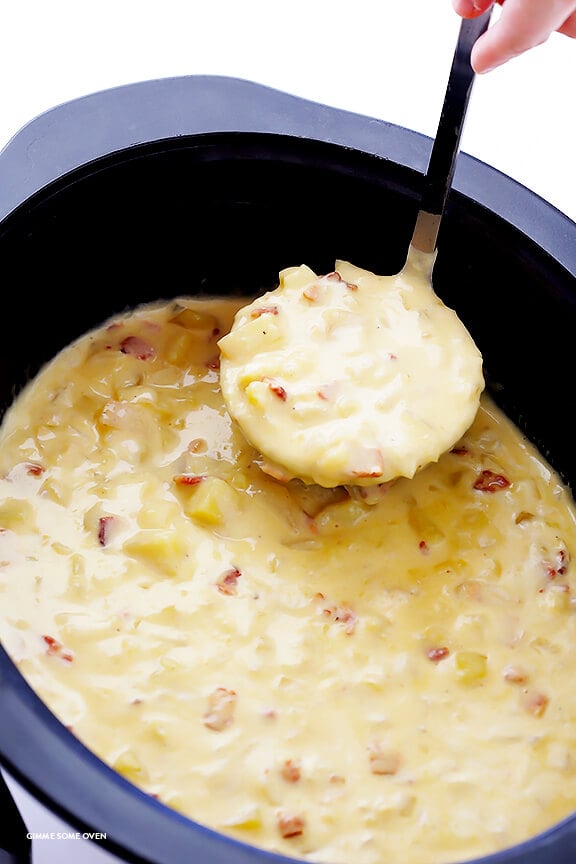 This slow cooker potato soup is the perfect come-home-to dish after a very long and tiring day. By serving this for dinner, you're making the hubby and the kids happy and always excited to sit down for a family dinner.
7. Cream of Potato and Artichoke Soup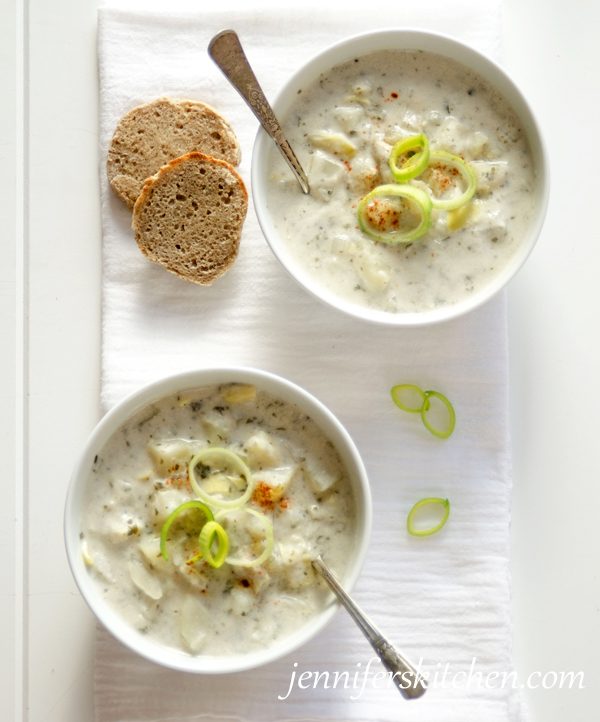 What a great addition to your meal plan this delicious potato soup is. It's loaded with potato, artichoke, leeks, celery, parsley, basil, and raw cashews. Can it get any healthier and better than this?
8. Slow Cooker Creamy Potato Corn Soup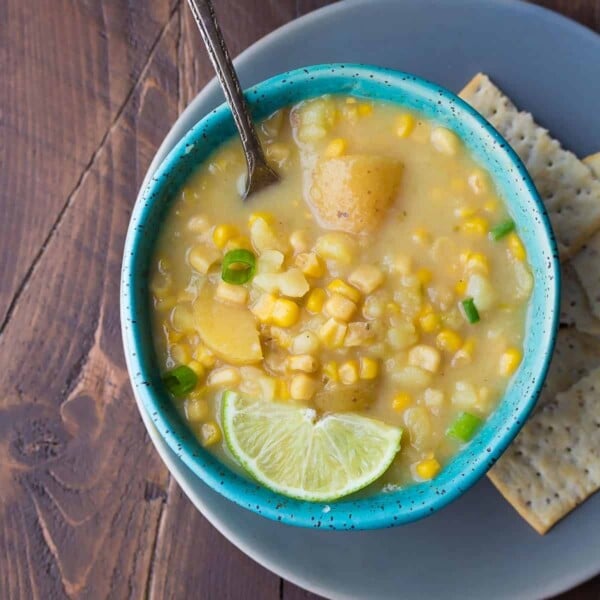 Since this soup is prepared in a slow cooker, you free yourself up to do other things. Then once it's cooked, you'll be able to indulge in a delightful soup which happens to be very healthy and nutritious.
9. Rosemary White Bean & Potato Soup
Planning a vegan meal for tonight? Include this awesome potato soup dish in your menu and treat your family into an out-of-this-world deliciousness that will soothe their cravings. This soup is going to be a big hit tonight!
10. Rustic Lentil and Potato Soup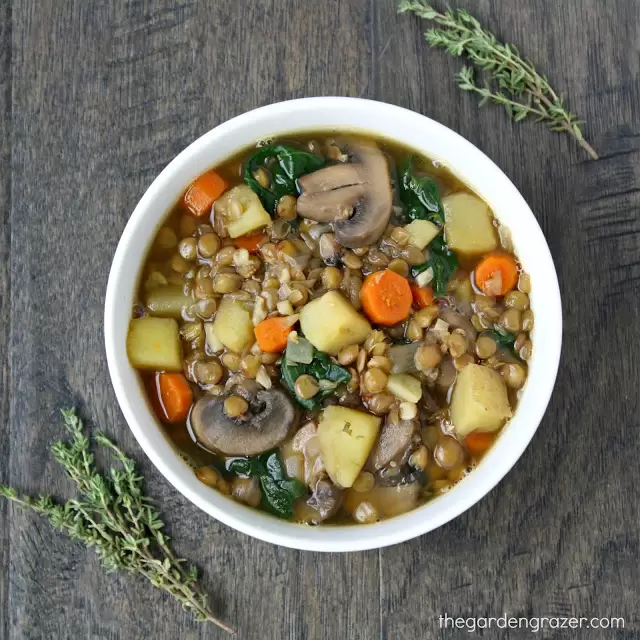 A hearty potato soup that won't leave you hungry for hours. It's super filling and satisfying! And if creamy soup isn't your thing, then this one could be what you are looking for!
11. Baked Potato Soup
This baked potato soup is comfort food at its finest. It's the comforting soup version of the classic loaded baked potato. And I know exactly where this soup belongs: In our bellies!
12. Sausage, Potato, and Spinach Soup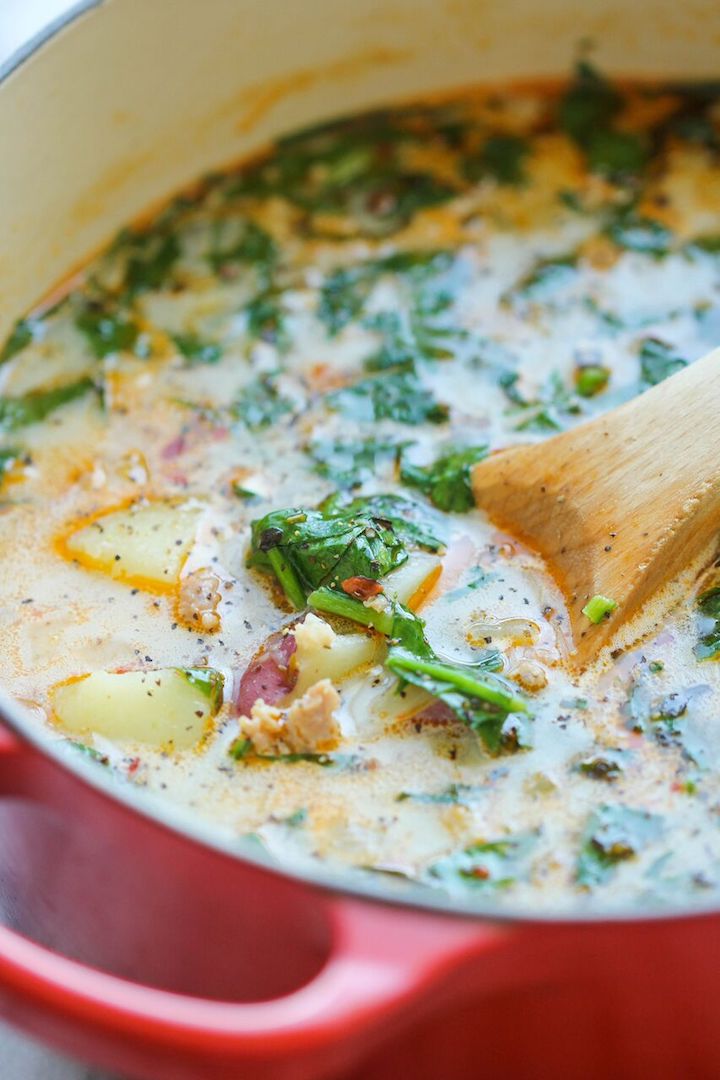 This soup is a complete meal chock-full of flavors from sausage, potato, and kale. It's the perfect meal to kick-start your day or a warm dish to sign off with after a stressful day.
13. Slow Cooker Chicken Potato Soup
Try a soup that is filling but doesn't feel heavy at all. This slow cooker chicken potato soup will end your hunger pangs and will nourish your body as well. It has a savory and rustic flavor that will have you asking for more in seconds!
How about a simple potato and onion soup? Watch this video from How To Cook Great Food and learn the recipe:

You and your family deserve a bowl of each of these amazing potato dishes especially while it is still chilly and cold. Not only are these recipes a great source of warmth,  but they are also packed with the nutrition and flavor you need. These potato dishes are exactly what you should be cooking for your loved ones. Hearty, healthy, and tasty meals ready in no time!
Do you like these potato dishes? Which recipes are you planning to try? Share your experience with me in the comments section below. Check out these 14 Nourishing Homemade Vegetarian Soup for more recipes!
Don't forget to keep in touch, foodies!
Sign up for our newsletter here!
Also, make sure to follow us on social media: