Don't let cooking take up too much of your time. Keep your meals quick and easy with these 30 minute pasta recipes that are guaranteed to be flavorful.
11 30 Minute Pasta Recipes For Busy Nights
Preparing and cooking a meal in under 30 minutes is a godsend. Hectic days and busy nights make it hard to spend a lot of the time in the kitchen, but are under 30 minute meals even worth trying?
Heck yes they are, especially when they're as flavorful as these 30 minute pasta recipes. Packed with different types of cheese, shrimp, tomato, garlic, mushrooms and more, these recipes are just what you need to feed the family (and yourself) in a hurry.
1.  One Pot Pizza Tortellini Bake
Pizza and pasta in one delicious dish. Try it here.
2. Cheesy Garlic Shrimp Alfredo
Cheesy and creamy pasta with a kick of garlic and a pound of tasty shrimp. Get the recipe here.
3. Healthy Pesto Tomato and Broccoli Pasta
Healthy and delicious! Click here for the recipe.
4. One Pan Sausage and Tortellini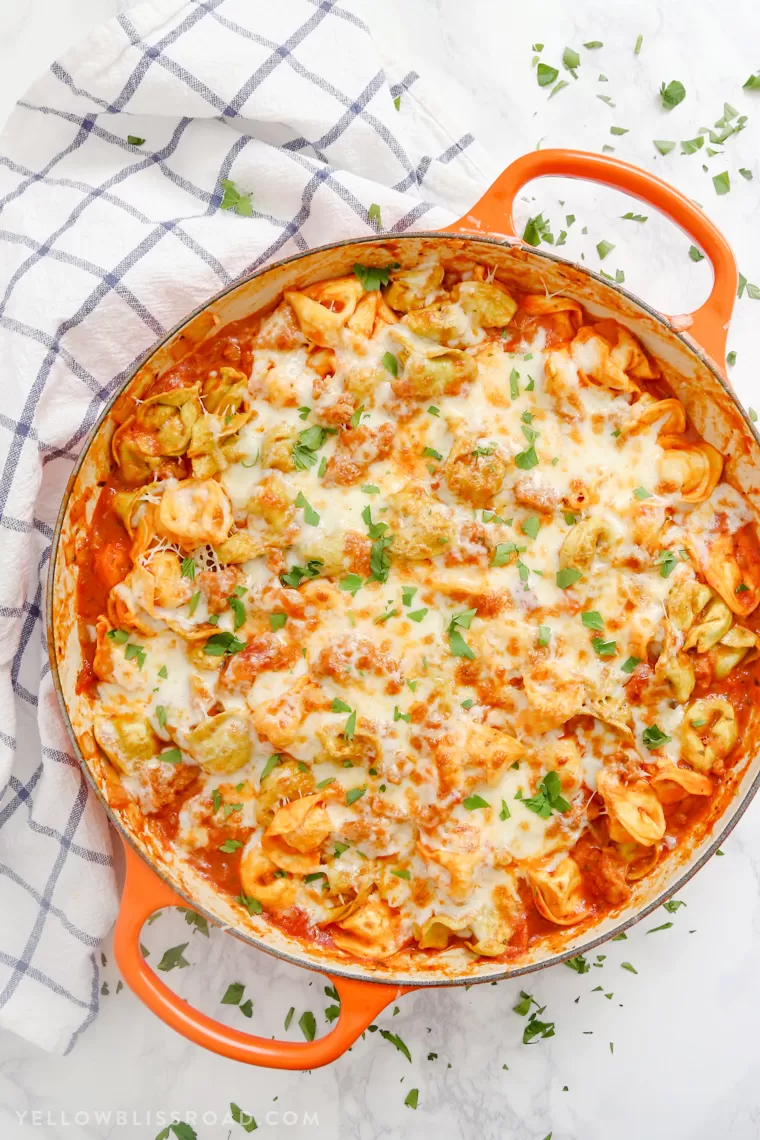 You need just five ingredients and less than 30 minutes for this hearty meal. Full recipe.
5. Chicken, Broccoli, & Pasta Skillet Casserole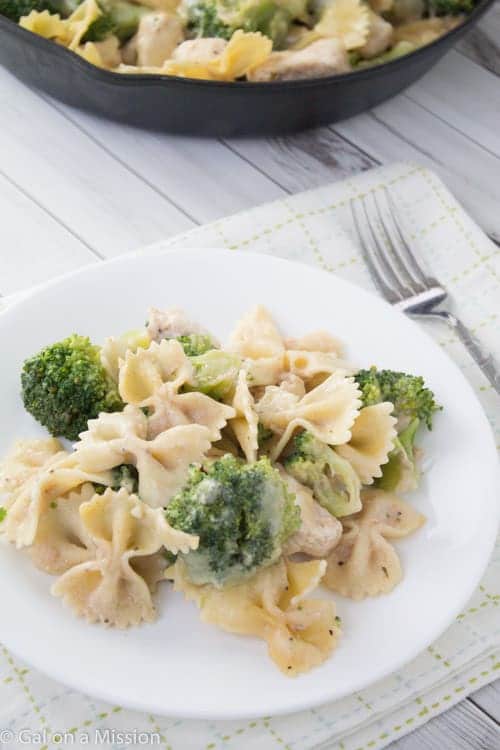 End the day with a yummy chicken, broccoli, and pasta combo. Try it here.
6. One Pot Creamy Tuscan Garlic Spaghetti
A creamy spaghetti dish packed with Tuscan flavors. Check it out here.
7. One Pan Baked Ziti
Who doesn't love a simple baked ziti?! Here's the recipe.
8. Skinny Bang Bang Pasta
Low-carb pasta is best. Full recipe.
9. One Pot Manly Cheesy Chicken Penne
Comfort food at its absolute finest! Grab the recipe here.
10. Creamy Mushroom Pasta
Less ingredients, more flavors! Click here for the recipe.
11. One-Pot Cheesy Taco Pasta
A pasta recipe for those that want one heck of a meal. Learn how to make it here.
What do you think of these 30 minute pasta recipes? Which idea are you planning to try? Share your experience with us in the comment section below.
Related Posts: 
Don't forget to keep in touch, foodies!
Sign up for our newsletter here!
Also, make sure to follow us on social media too: