Time to forget about those boring and worn out pasta recipes you're used to making.
11 Unique Pasta Recipes
If until now you've been hopelessly looking for exceptionally unique pasta recipes to "wow" your friends and family then I say, "Congratulations! Look no further!".
In this list below, we've got 11 of the most unique pasta recipes you've ever seen, with ingredients like squid ink, chocolate hazelnut cream sauce, avocado and more.
This is everything you've been looking for!
Squid ink is the unique ingredient in this pasta, which gives it the amazing black color.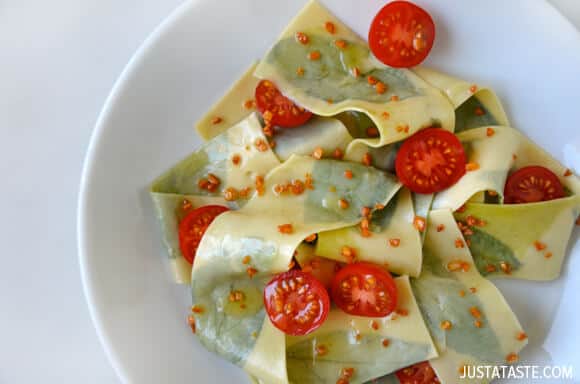 One of the tougher recipes on this list, this basil pasta features a culinary technique called laminating in which herbs and greens are placed between sheets of thing & fresh pasta. It might be difficult to prepare, but wow does it look awesome!
Do you love pizza? Do you adore pasta? In this recipe, you don't need to choose between the two because it comes with both the yumminess of pizza and the rich flavor of pasta. You'll surely love this fusion plate!
A sub stuffed with all the gracious goodness that are meatballs, sauce and deep-fried pasta. It is quick to assemble and can feed a crowd, so you know it makes the snack perfect for game day. Those crispy noodles totally make this dish epic.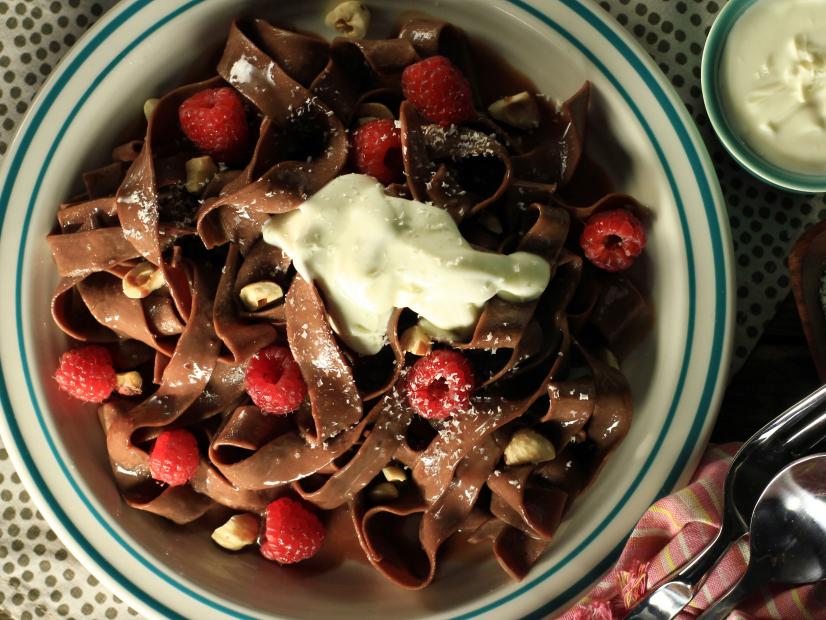 Pasta…as a dessert? Yes! I really couldn't believe my eyes but there it is—pasta covered with chocolate hazelnut cream sauce. It is luscious and yes it tastes just as fabulous as it looks!
As long as you've got some patience, you can get a spring-form pan and stand up a few dozen rigatoni noodles to create a whole new pasta dish. Pour in your sauce and cheese and you've got a delightful dish on your hands!
While this dish may not look unique, it's the taste that gets you! Creamy flavorful peanut sauce is what makes this pasta pop!
Don't worry, this plate may look a bit strange but it's just mac and cheese smothered in a creamy avocado sauce. Not only does it taste great, it's also a superb alternative to some of the more unhealthier recipes out there.
Another squid ink recipe, this time with shrimp, white truffle oil and a few other ingredients that make this recipe out of this world!
Just to let you know what's in this recipe: rich egg noodles, caramelized butternut squash, savory and creamy béchamel, and salty cheese. A weird mixture, but that's what makes this dish amazing!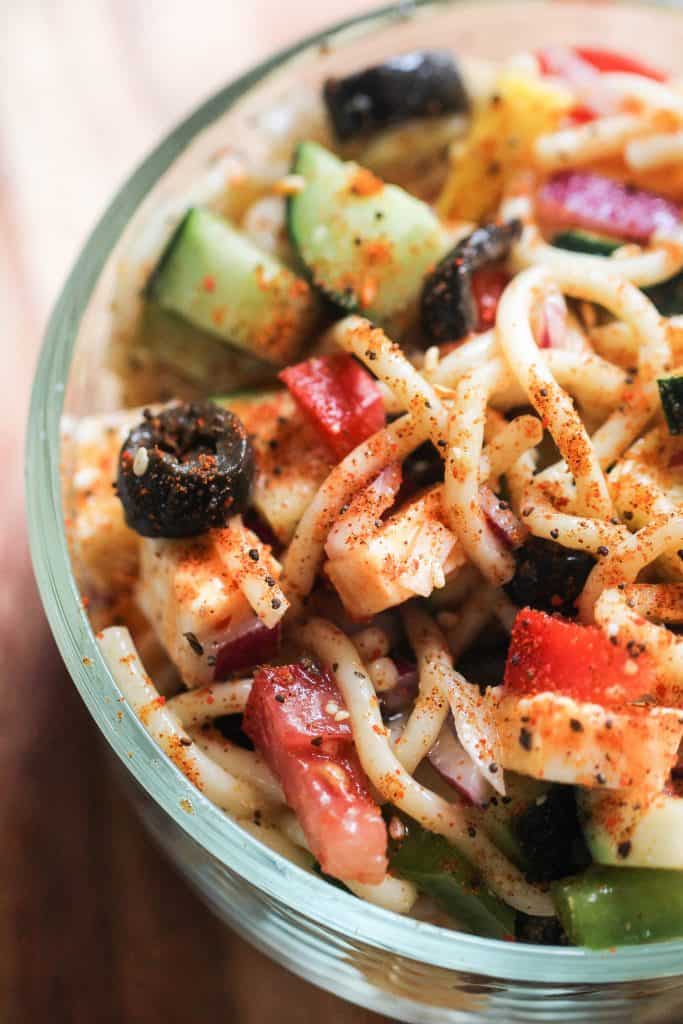 Have you heard of spaghetti in a salad before?! These are spaghetti noodles drowned in Italian salad dressing, with grated parmesan cheese, a dash of paprika and garlic powder and then topped with Salad Supreme. One taste and you'll never go back to regular spaghetti.
Related Posts: 
Don't forget to keep in touch, foodies!
Sign up for our daily newsletter here!
Have Instagram? Don't forget to follow HomemadeRecipesOfficial
Click here to Like Us on Facebook
Follow us on Twitter
Browse through our Tumblr
Finally, check out Homemade Recipes on Pinterest