Looking for delightful mocktails for Heart's Day? Serve up these refreshing and sophisticated mocktails to make the day even more special!
These Mocktails Will Quench Your Thirst On Heart's Day!
Mocktails are the perfect way to get everyone in on the fun at a party, regardless of age. Valentine's Day is for everyone and even the kids can take part in the festivities since it only happens once a year. It's a celebration of love, which needs to be special and romantic for love birds, families, and circles of friends. And because not everyone enjoys alcohol, I decided to put together delicious and refreshing mocktails which are great for Valentine's Day. So ready your jars, pitchers, and punch bowls–share some love with these tasty mocktails on Valentine's Day!
1. Pink Sherbet Punch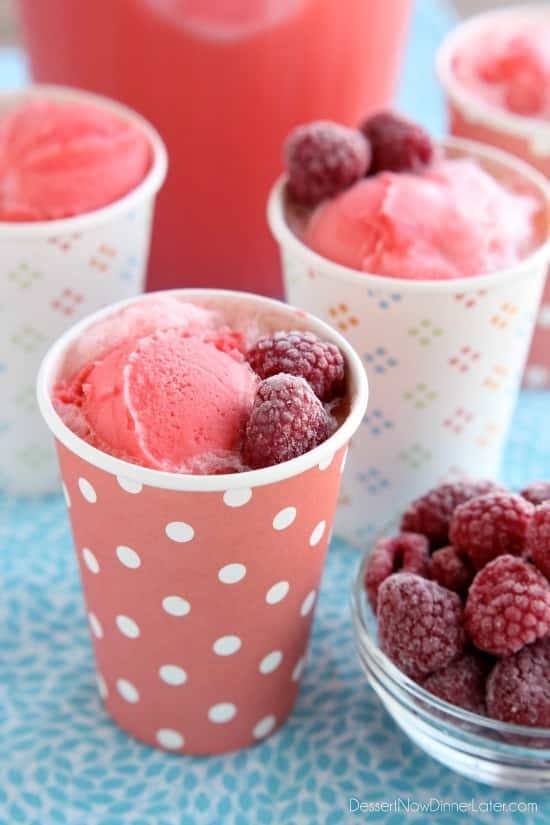 Who would've thought this fizzy and frothy drink only required 2 ingredients? Add some frozen raspberries on top for a more exciting mocktail experience.
2. Sangria Mocktail
Enjoy a non-alcoholic sangria loaded with fruit chunks on Valentine's Day. Not only does it looks amazing, it also tastes like you're on a Valentine island escapade.
3. Mexican Chocolate Mocktail
Experience a milky and chocolaty ride with this truly indulgent Mexican mocktail. It has a mild spice from ground cinnamon which compliments with its sweet chocolaty taste.
A tasty and frothy pink velvet hot chocolate recipe for #valentinesday!https://t.co/BOE3WRJuRV pic.twitter.com/BnDdP0J6H5

— Homemade Recipes (@BestHomeRecipes) January 21, 2017
4. Strawberry Slush Mocktail
As far as mocktails go, it doesn't get much easier than this strawberry slush mocktail. The kids will surely fall in love with its delicious strawberry taste and will ask for it even after Valentine's Day.
5. Raspberry Sherbet Party Punch
A vibrant and refreshing drink to share with that special someone, or even better, with everyone at a party. This is sweet with a nice zest–perfect for parties and Valentine get-togethers.
6. Cherry Bomb Mocktail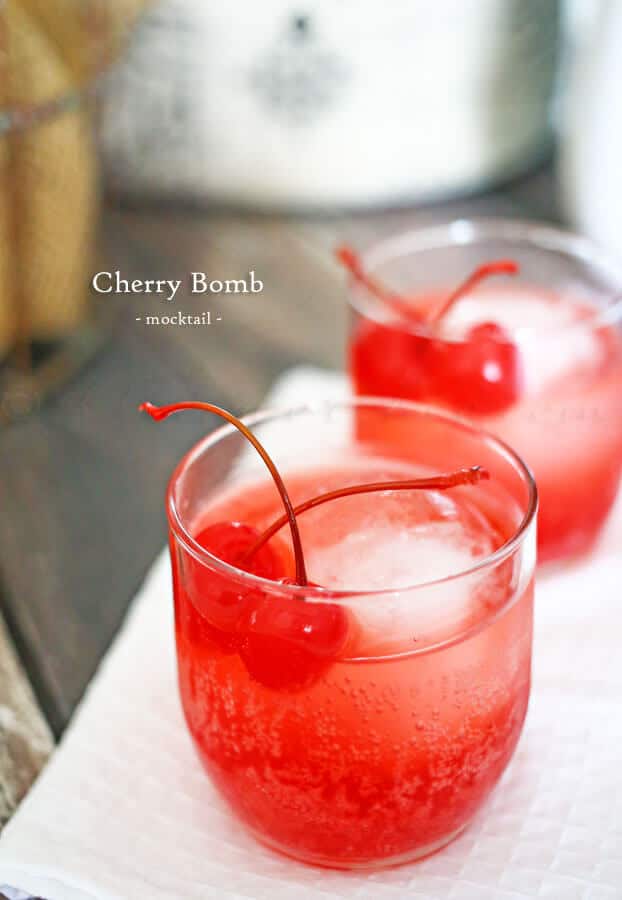 Cherry bomb mocktail makes a perfect drink to enjoy on Valentine's Day, thanks to its bright and gorgeous red color. It's simple to make but sure to impress.
7. Rose Lemon Spritzer
Originally, this recipe calls for vodka, but you're free to omit it and make this sophisticated drink suitable for everyone. Fresh roses are optional but this small touch makes a big difference.
8. Lava Flow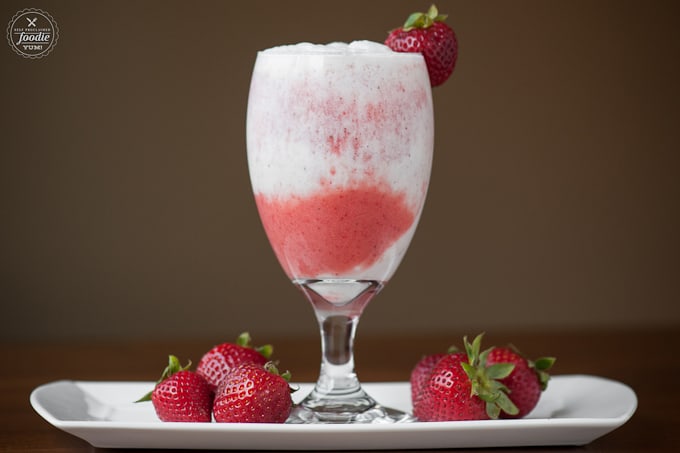 Fresh strawberries, pineapple juice, and coconut cream come together to make this awesomely sweet and creamy drink. It's an easy mocktail recipe to whip up on Valentine's Day.
9. Italian Cream Soda
This Italian cream soda will refresh you with every sip. Also, red ombre effect will make you look chic and classy not only on Valentine's Day but any time of the year.
10. Grapefruit and Rosemary Mocktail
Cool off and get cozy with a glass of grapefruit and a hint of rosemary. This mocktail is such a pretty drink to always keep on hand while spending a special day with your loved one.
Looking for more indulgent drink recipes? Watch this video from The Domestic Geek and learn five more incredible Valentine's Day drinks:

I hope you enjoyed these mocktails as much as I did! Now you don't have to worry about getting everyone hyped at your Valentine's Day party. These mocktails are sure to be a big hit with any crowd. They're also very easy to prepare, easy enough to make them your everyday beverage. If you're looking for recipes to complete your Valentine's Day feast, these mocktails have got what it takes!
Which of these mocktails are you planning to try on Valentine's Day? Let us know in the comments section! You might also need these 13 Valentine's Day Recipes For Your Loved Ones!
Don't forget to keep in touch, foodies!
Also, make sure to follow us on Facebook, Instagram, Pinterest, and Twitter!