Sweet and delectable Valentine's Day dessert recipes you and your sweetheart won't be able to resist. Try these before it's too late!
Valentine's Day Dessert Recipes To Fall In Love With!
Valentine's Day is near and what better way to celebrate the day of love than with delightful heart-shaped desserts and treats in all shades of red? Instead of going out and spending money at an expensive restaurant like everybody else, try your hand at making one (or all) of these amazing desserts. Nothing is quite as meaningful and priceless than a homemade Valentine's Day dinner along with wonderful homemade Valentine's Day desserts. Try this collection of irresistibly tempting Valentine's Day dessert recipes filled with love in every bite. These desserts will make the moment extra special and memorable for everyone.
1. Valentine's Popcorn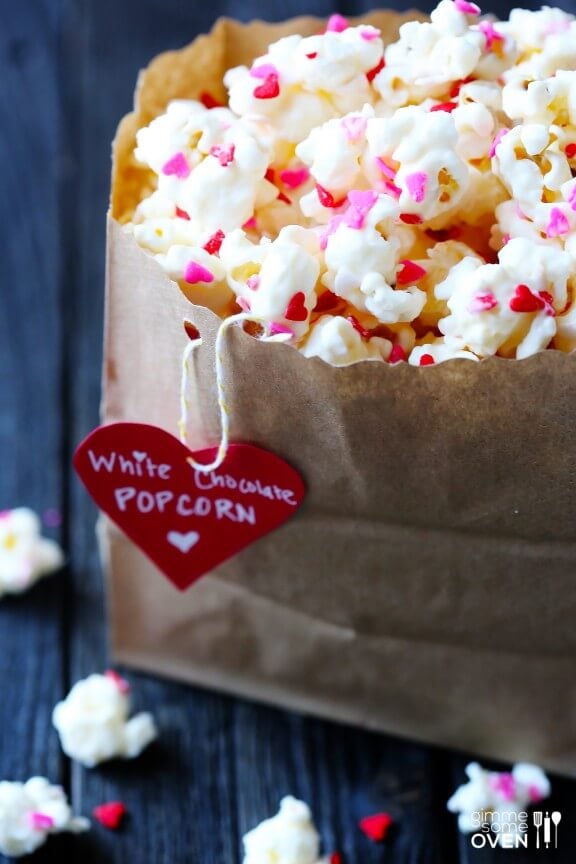 This simple white chocolate popcorn a.k.a Valentine's Day popcorn is the best treat to share with your love on a movie date. Instead of having the savory version, make it sweeter since it's the season of love.
2. Chocolate Donuts with Pomegranate Glaze
Just in case you're in awe of this amazing dessert, these are chocolate donuts with a gorgeous pomegranate glaze. These donuts are super festive and definitely perfect for Valentine's Day.
3. Sweet Soft Cherry Bread with Cherry-Almond Glaze
Sweet and soft cherry bread that is moist, flavorful, and insanely fluffy at the same time. This bread is also covered with luscious cherry-almond glaze. And oh, did I mention the cherries that stud every slice?
4. Red Velvet Cupcakes In A Jar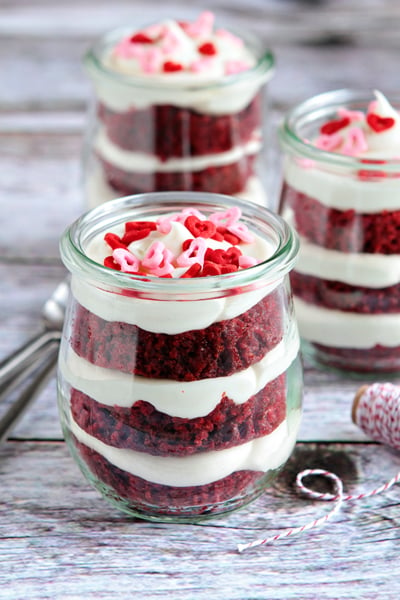 A very creative way of getting in on the red velvet cupcake craze without being too basic on Valentine's Day. These cupcakes in a jar will have you enjoy red velvet in the most amusing and unique way.
5. Strawberry Fudge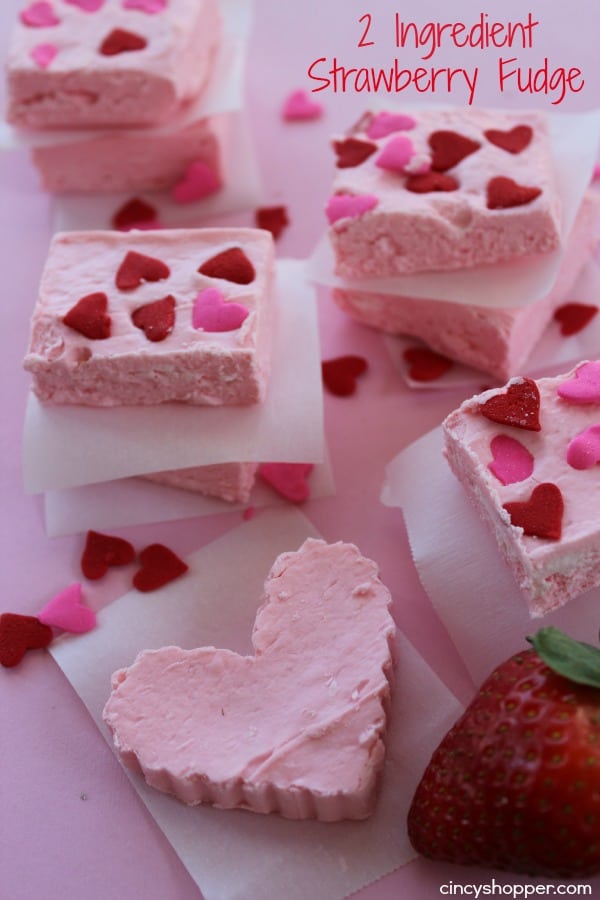 Can you believe you only need two ingredients for this strawberry fudge recipe? Yes, you heard it right! Just combine melted white chocolate and strawberry frosting, spread into a pan and pop it in the fridge. You got yourself the easiest and sweetest Valentine's Day dessert ever!
6. Chocolate Chip Cookie Dough Valentine's Hearts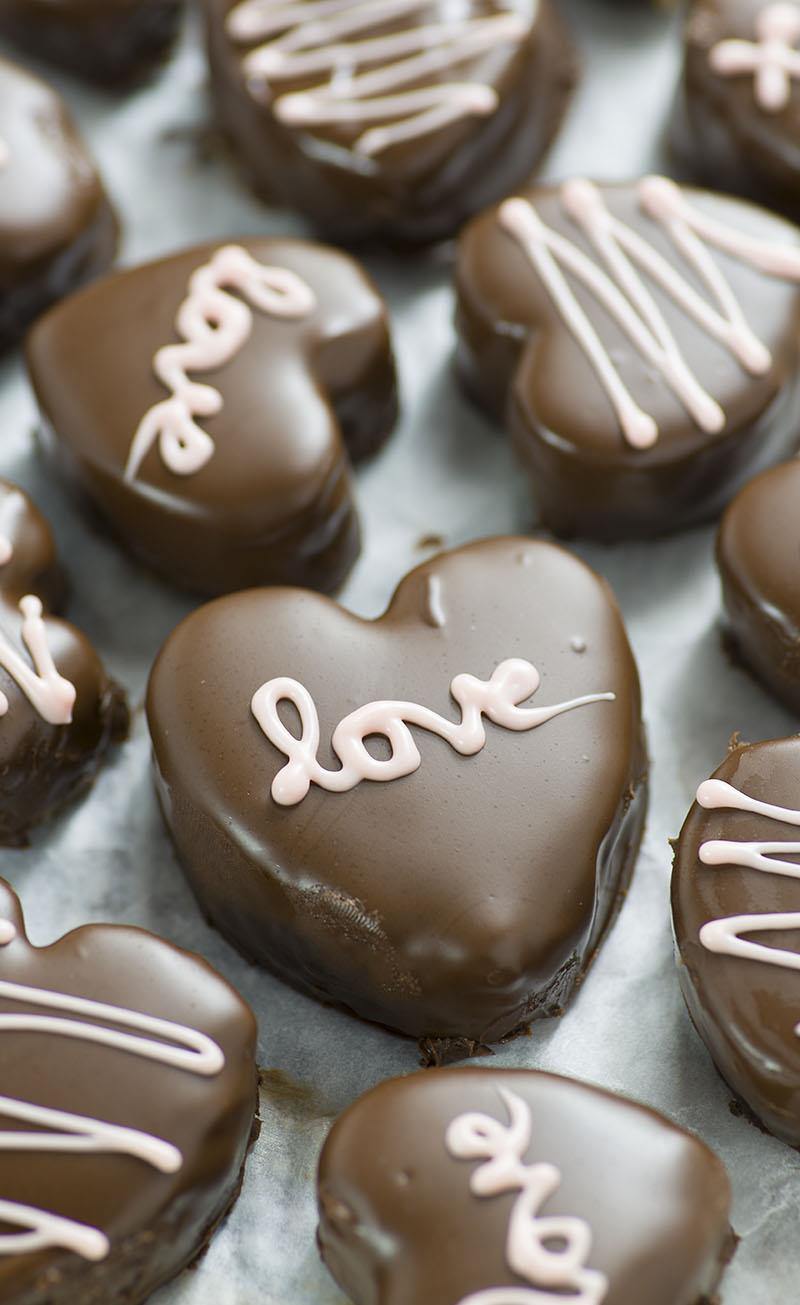 On Valentine's Day, chocolate is a must, so why not make these marvelous chocolate chip cookie dough Valentine's hearts? Filled with peanut butter and cookie dough, and covered in a glossy chocolate ganache–you can't stop at just one!
7. Valentine Blondie Bars
Now, this is how you impress someone on Valentine's Day. These blondie bars are great as a gift, party souvenirs, and after-school treats. They're definitely easy yet the result is so delightful and yummy.
Why buy ice cream for #dessert if you can make this 4-Ingredient Strawberry Frozen Yogurt this #ThirstyThursday?
👇👇👇https://t.co/HaQ4BS6k8K pic.twitter.com/Ykd2twZCNR

— Homemade Recipes (@BestHomeRecipes) February 3, 2017
8. Ice Cream Cupcakes
I love, love, love these ice cream cupcakes. They're so dreamy and so good especially when you also love desserts and frozen treats just like me. This dessert is made with layers of soft pink cake, vanilla-strawberry ice cream, and whipped cream frosting. Sweet!
9. Red Velvet Sugar Cookies
I can't get enough of cookies, especially these red velvet sugar cookies with delicately pretty white chocolate hearts. They look simple but that's what makes these cookies so eye-catching!
10. Chocolate Cherry Amaretto Dip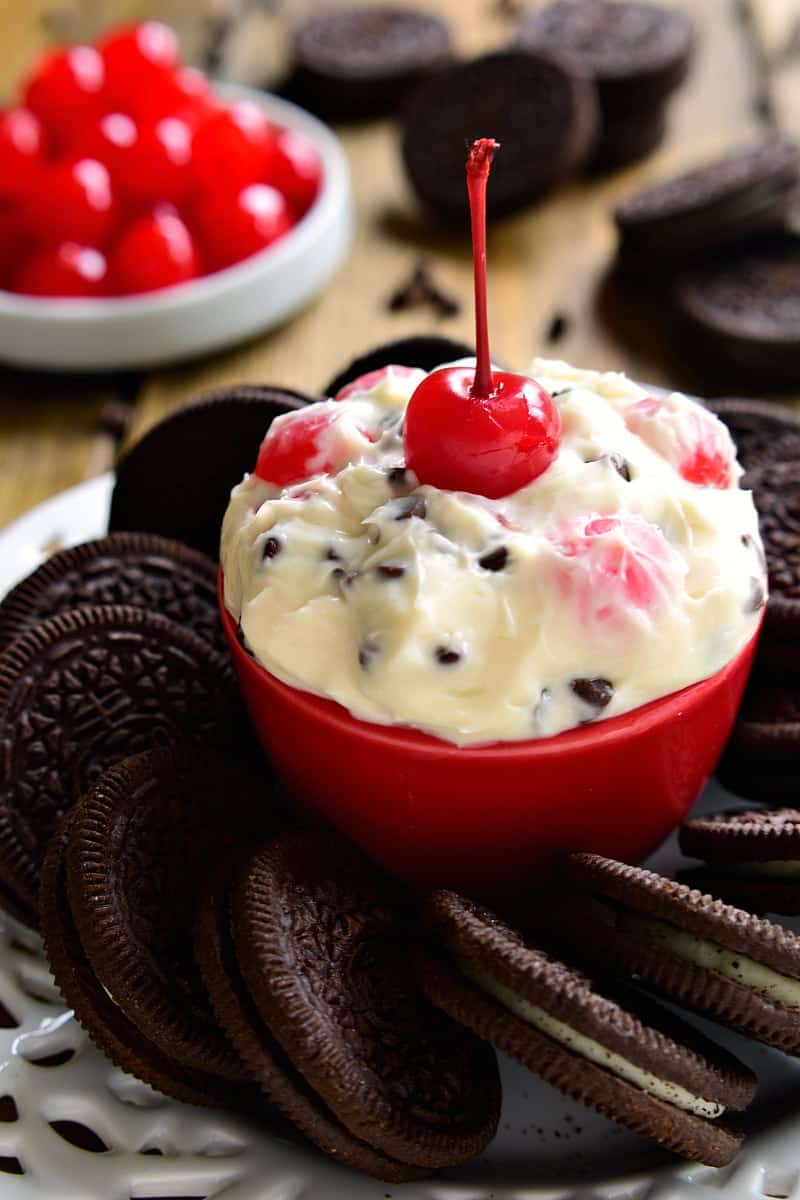 Have you ever dreamt of a creamy, sweet, and lusciously good dip to pair with your cookies? If so, then here it is! A bowl of this chocolate cherry amaretto dip is what dreams are made of! So heavenly and so easy to concoct!
11. Heritage Red Velvet Cake
A very special day deserves a very special cake! And this recipe for red velvet cake is the best way to get you started. It's super simple but the result is so gorgeous and simply irresistible.
Learn how to set up a romantic dessert table for Valentine's Day. Watch this great video from POPSUGAR Food:

Valentine's Day is a great time to show your loved ones how they mean so much to you. Don't let the day pass without making them some of these Valentine's Day dessert recipes. Aside from hugs and kisses, these desserts will help let them know they're loved and appreciated. It's also a great way to practice your creativity in the kitchen. Valentine's Day is a time for all kinds of love as well as the love for home cooking. Enjoy these recipes and make precious memories with your friends, family, and with your kitchen equipment!
Which of these Valentine's Day dessert recipes are you planning to try? Let us know in the comments section! You might also love these 10 To-Die-For Valentine's Day Desserts!
Don't forget to keep in touch, foodies!
Also, make sure to follow us on Facebook, Instagram, Pinterest, and Twitter!