Check out our roundup of homemade apple cider recipes and learn how to incorporate the lovely flavor in various treats like waffles, pancakes, caramel, and floats! These amazing desserts will make you embrace the fall season even more!
Apple Cider Recipes Perfect As Desserts And Treats
Apple cider isn't only popular during the fall season. Because it contains many benefits, apple cider is gaining more attention as a product for the natural health community! It is known to lower blood sugar levels, kill certain types of bacteria, aid with weight loss, and make skin look clearer, among others. If you're sold on apple cider and wish to incorporate its flavor and healthy properties in food, we've got 11 homemade apple cider recipes for you. They are packed with apple cider goodness in one form or another!
1. Apple Cider Waffles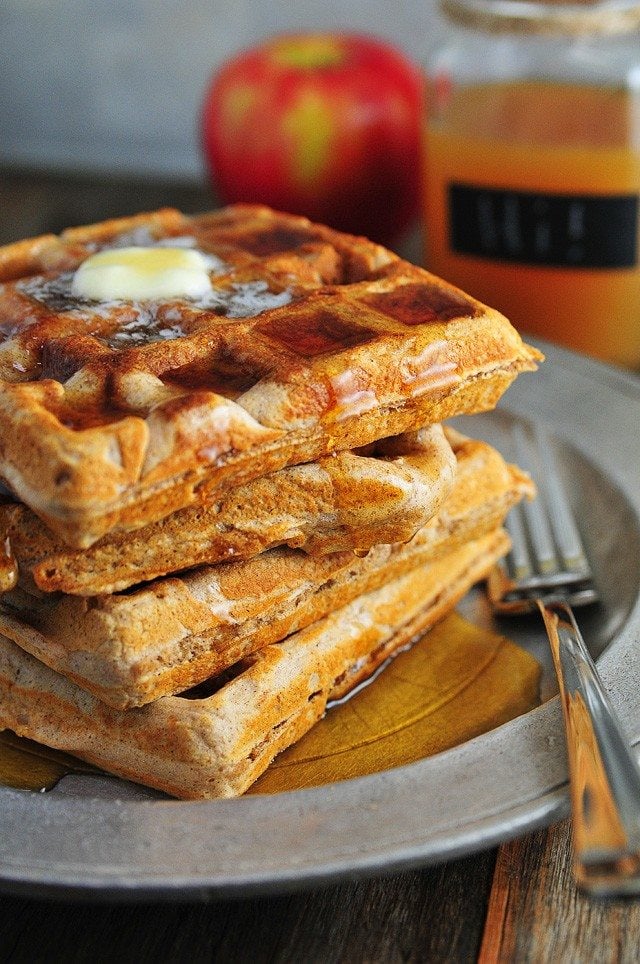 Spice up your breakfast routine with a stack of these delicious apple cider waffles from Add A Pinch. It's an easy recipe which takes 10 minutes to be ready on the table. Make this and you will soon find a wonderful breakfast flavored with apple cider and a touch of cinnamon. Yum!
2. Apple Cider Cupcakes and Brown Sugar Cinnamon Buttercream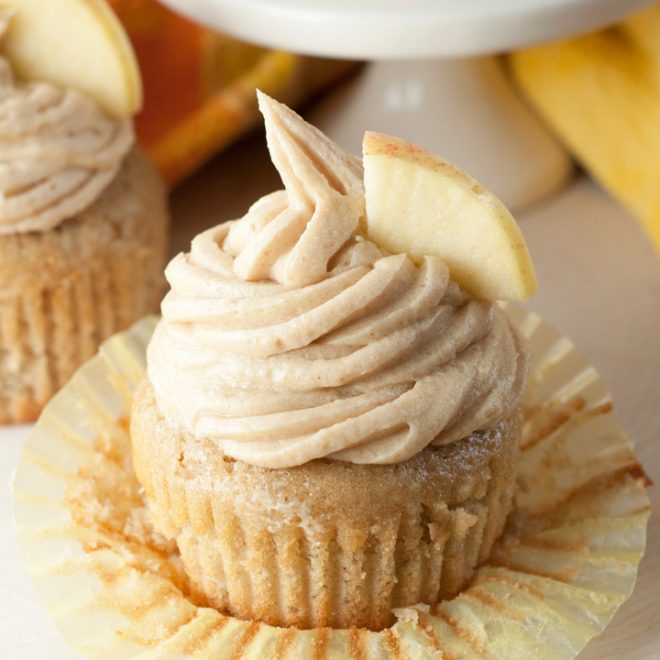 You wouldn't mind eating your dessert first when it is so good and satisfying just like this delightful apple cider cupcakes from Wishes and Dishes. We suggest you add the frosting on these cupcakes because it's the star of the show! And don't worry because it's easy to make. Just whip sugar, butter, cinnamon, vanilla, and milk until fluffy, and you're done!
3. Baked Apple Cider Donuts
Why buy apple cider donuts from a bakery or grocery store when you can recreate these treats right at home? Try this recipe and enjoy a healthier version of your favorite fall treat. These apple cider donuts from Live Well Bake Often are baked and ready in no time!
4. Apple Cider Floats
Have you ever tried ice cream floats before? How about apple cider floats? If you haven't tried it yet, well, you should! Better yet, start with this awesome recipe by Domestically Blissful. This float is a drink and a dessert in one easy treat.
There's more to Pumpkins than just a PSL 😉 https://t.co/plhvn48Oir

— Homemade Recipes (@BestHomeRecipes) October 8, 2017
5. Apple Cider Pancakes
If preparing breakfast for your family seems to be a daily chaos, then you certainly need this fall-inspired pancake recipe by Crunchy Creamy Sweet. These pancakes are not just delicious, but they'll also make your morning warm and cozy. This is a yummy fall recipe, but a handful of fresh fruit and berries can instantly transform these lovely pancakes into a decadent summer treat.
6. Apple Cider Caramels
These chewy apple cider caramels from Dessert For Two are great to keep your sweet tooth happy. They're small but pack a good dose of fall flavor. These are the sweetest workout for your jaw!
7. Caramel Apple Cider Cookies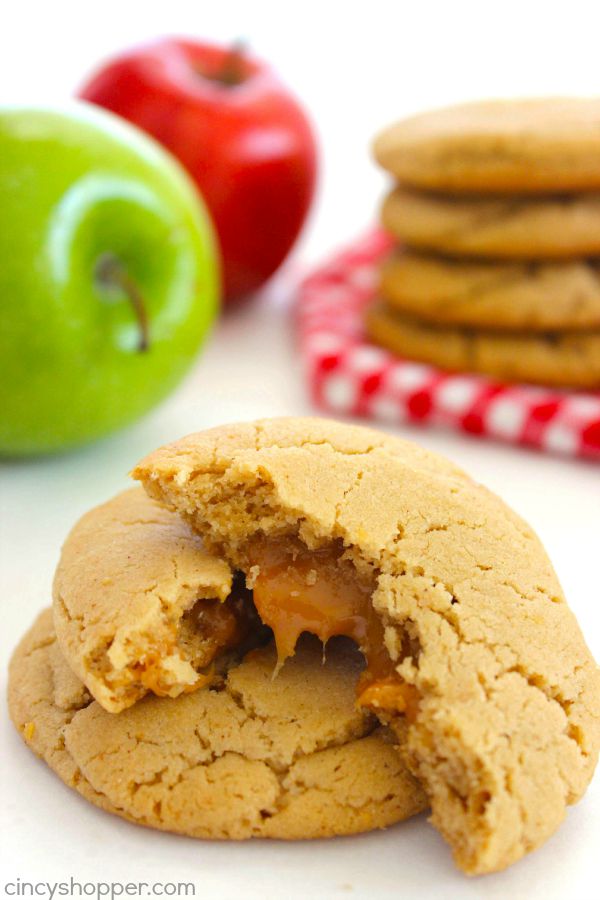 These homemade cookies by Cincy Shopper may look plain and innocent enough, but wait until you take your first bite! You'll be surprised by how packed they are with apple cider flavor and gooey caramel filling.
8. Apple Cider Pie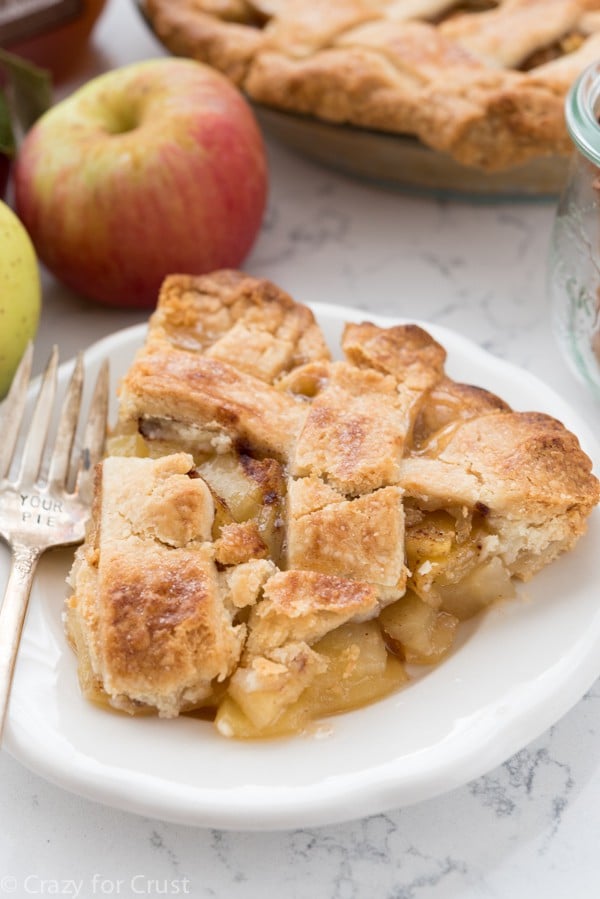 Reward yourself with a scrumptious pie oozing with yummy apple and apple cider filling. If baking is your game, you must share this apple cider pie with your family and friends every time you get together. Thanks to Crazy For Crust, we have this wonderful recipe in our hands!
9. Apple Cider Muffins
If sipping some apple cider doesn't make you feel better, try to enjoy apple cider in the form of a muffin. These apple cider muffins by It Bakes Me Happy are ready in about 12 minutes after popping them in the oven. It's really a quick and easy apple cider recipe, guaranteed to give you a hearty treat in a cinch.
10. Apple Cider Pound Cake with Apple Cider Glaze
Nothing screams fall louder than this apple cider pound cake recipe by Buns In My Oven. The cake itself tastes as good as an apple cider donut and the glaze is cinnamony and also has a tart apple cider taste to it. This cake is absolutely worth a try!
11. Raspberry Apple Cider Jelly
You'll want to spread this raspberry apple cider jelly from First Look, Then Cook on your pancake, waffle, or toast. You might even spoon up this beauty alone. It's a 3-ingredient apple cider recipe which only needs sugar, powdered pectin, and fresh pressed raspberry apple cider.
Watch this video from MissElenaHouse and learn a simple apple cider recipe that can help you lose weight in just a few days:
There are lots of good things about apple cider and these 11 homemade recipes are also good reasons why you need to have a stash of apple cider vinegar in your pantry. These apple cider recipes are delicious enough to add to your fall routine and easy enough to make any time of the year!
What do you think of these apple cider recipes? Which recipe is your favorite? Share your thoughts with us in the comments section below.
Up Next: 15 Hot Cheetos Recipes For A Spiced Up Summer | Homemade Recipes
Don't forget to keep in touch, foodies!

Also, make sure to follow us on Facebook, Instagram, Pinterest, and Twitter!
Editor's Note – This post was originally published in October 2016 and has been updated for quality and relevancy.