For all your pasta cravings, you need these fantastic pasta cooking tips! There's no pasta dish these pasta cooking tips can't transform into perfection. Now, put on your apron and start creating your family's next favorite pasta dish with these pasta cooking tips and tricks!
Pasta Cooking Tips and Tricks You Need to Know Now!
1. Use a Spacious Pot
It all begins with equipment and ingredients. After choosing premium quality pasta, select a large pot in which to cook it. Using a small pot makes the strands of pasta cling to each other. The water temperature is also not handled well in small pots, so there's a tendency to get pasta that's undercooked or overcooked.
There's a question many home cooks are having a fix over. It is whether to use boxed or homemade pasta. Homemade pasta takes time but it's the best pasta. Perhaps, depending on the recipe and the occasion, you're better off with homemade pasta. A lasagna for Christmas or Thanksgiving is even more special with homemade pasta.
2. Make Sure the Proportions Are Right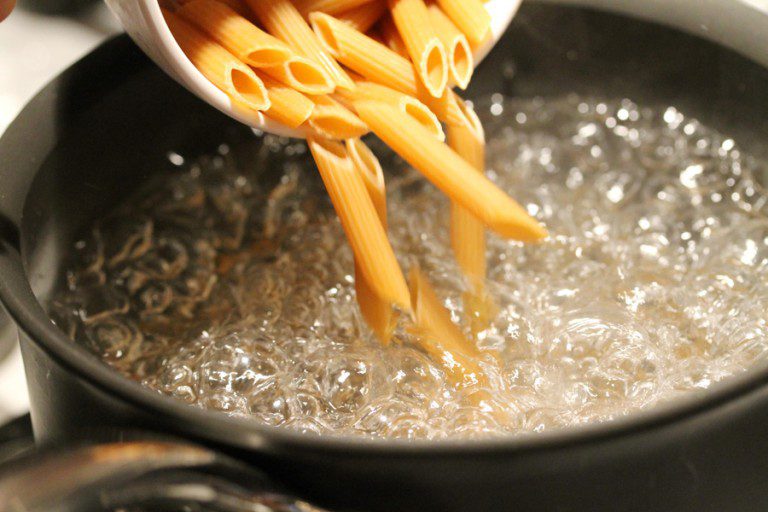 There are three essentials when cooking pasta: water, pasta, and salt. Among these pasta cooking tips, this one is the most important. Use about 5.5 liters (24 cups) of water for every pound of pasta. Add about 9 teaspoons of salt. Also, remember to let the water boil first before adding salt. Adding salt before the water boils makes it boil so much longer and consumes the flavor that was supposed to be in your pasta, not in evaporated water.
3. Wait for the Water to Boil
Do not add the pasta until your water is dancing vigorously because it's reached its boiling temperature. Adding pasta before the water boils may give you soft, soggy pasta. It's best to maintain the high temperature so the water can boil again after adding the pasta. Cooking the pasta in boiling water yields the best results.
4. Occasionally Stir the Pot of Pasta
It is important you occasionally stir the pasta even as the water is boiling. Stirring makes sure the pasta does not entangle into itself and you don't end up with a big web of starch. It is also advisable to stir because it distributes the starchy flavor to every strand of pasta and even to the water itself.
Go #healthy with this 20-Minute Cherry Tomato #Pastahttps://t.co/PFLrvKcr3r pic.twitter.com/B8CB3g9VhJ

— Homemade Recipes (@BestHomeRecipes) March 8, 2017
5. Don't Rinse the Pasta After Cooking
Some may disagree, but we stand by these pasta cooking tips. Rinsing your pasta after cooking can drain away the leftover starch among the pasta strands. These are wonderful enhancers of flavor when you add the pasta sauce. Also, having slightly wet pasta will help combine the pasta and the sauce nicely.
6. Aim for Al Dente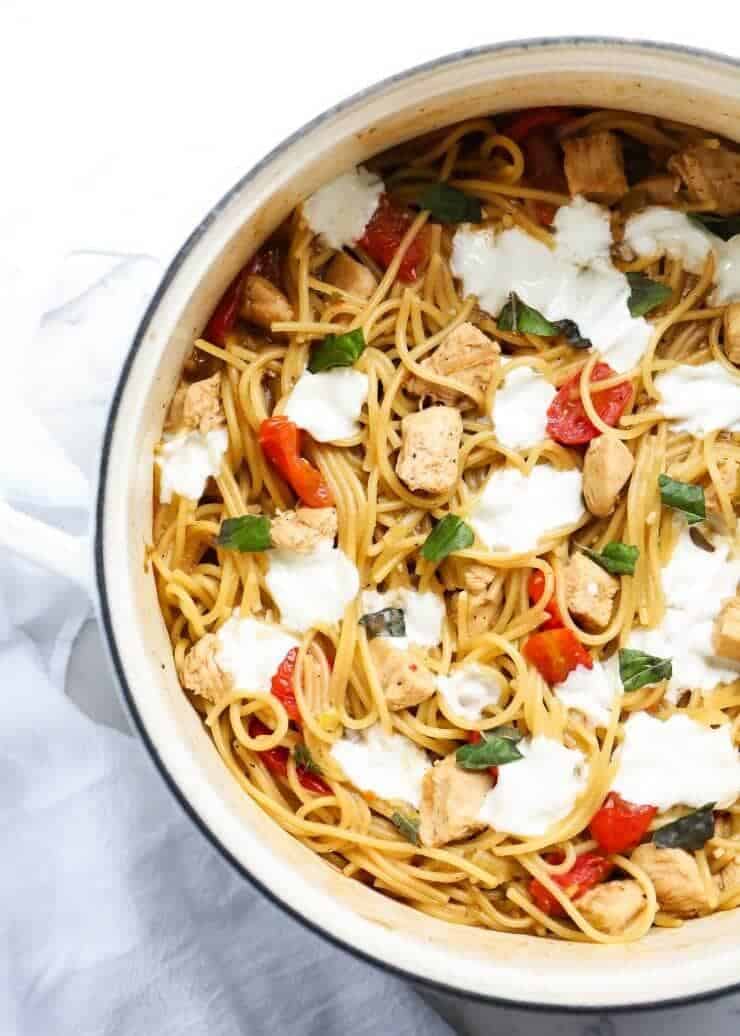 If there's one pasta cooking tip, authorities agree on, it's this one. Good pasta should be cooked al dente, meaning firm to the bite. Pasta should not have the same texture and consistency as noodles. Once everything is done, biting your pasta should have a very slight crunch. In other words, don't let the pasta lose its structure.
7. Sauce and Pasta Should Be as One
When cooking the sauce for the pasta, make sure it never reaches the boiling point. Once it's well-cooked, add the pasta and stir well. The goal is to create a pasta dish where the sauce is almost inseparable from the pasta. All the pasta cooking tips beforehand will help make sure your sauce blends beautifully with your pasta.
Put these pasta cooking tips to the test by watching this video from Tasty for four ways on how to cook spaghetti:
Now you know you don't have to be an Italian to appreciate pasta nor one to cook a perfect homemade pasta recipe. These pasta cooking tips should take care of your pasta recipes for you, of course, along with your cooking passion. Now all you need are pasta sauce tips which you can have with these homemade pasta recipes!
Do you have any pasta tips and tricks of your own you wish to share? We'd be delighted to find out about it in the comments section below! 
Up Next: How To Be A Master Chef In 10 Days – Pasta & Grains
Don't forget to keep in touch, foodies!
Also, make sure to follow us on Facebook, Instagram, Pinterest, and Twitter!
Editor's Note – This post was originally published on July 17, 2017, and has been updated for quality and relevancy.