Steak can be a little complicated to prepare if you don't have much experience working with this type of meat. However, once you get the hang of it, there are so many creative recipes you can make with steak. Today we have a delectable recipe that is sure to please the palate. Read on for more!
Learn to make Steak & Tomato-Basil Pasta
(serving size: 1 steak and 2 1/3 cup pasta)
6 beef tenderloin steaks or 3 boneless beef top loin steaks, cut 1-inch thick
1 pound uncooked penne or mostaccioli pasta
1/3 cup thinly sliced fresh basil or 2 teaspoons dried basil leaves
1/4 cup freshly grated Romano or Parmesan cheese
1/4 teaspoon salt
1/8 teaspoon pepper
1 tablespoon olive oil
1 cup chopped onion
3 large cloves garlic, crushed
6 cups chopped plum tomatoes (approximately 3 3/4pounds)
1 teaspoon granulated sugar
3/4 teaspoon salt
1/4 teaspoon pepper
1. Cook pasta according to package directions; keep warm.
2. Meanwhile in large saucepan or Dutch oven, heat oil over medium heat until. Add onion and garlic; cook and stir until tender. Add remaining sauce ingredients. Bring to a boil; reduce heat to low. Simmer, uncovered, 10 minutes, stirring occasionally.
3. Place beefsteaks on grid over medium, ash-covered coals. Grill steaks, uncovered, 13 to 15 minutes (15 to 18 minutes for toploin steaks) for medium rare to medium doneness, turning once. Season with salt and pepper. Trim fat from steaks. (Cut top loin steaks crosswise in half).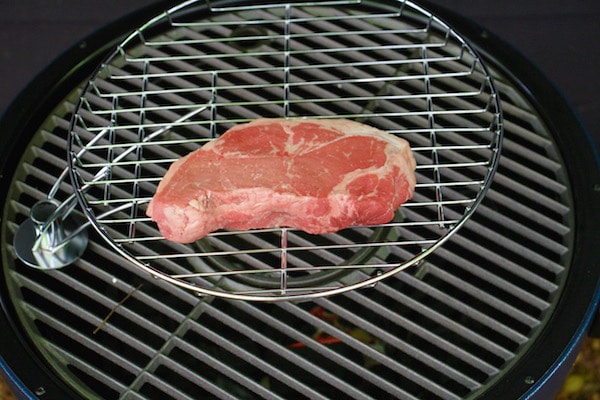 4. Combine tomato sauce, basil, cheese and pasta; toss to coat. Serve steaks with pasta.
Makes 6 servings
Wine Pairing -Gnarled Vine Pinot Grigio
If you don't have a lot of cash  but still want to enjoy a delicious glass of wine with your meal, then this balanced and polished Pinot Grigio from Gnarled Vine is a great option. The crisp acidity offsets ripe pineapple, peach, fig and honeysuckle flavours that finish very clean.
Chill and serve with your Steak & Tomato-Basil Pasta, and Bon Appetite!
Recipe via the Summer Party Cookbook
We hope you enjoyed this great dinner recipe, so share your comments with us below!
More Dinner Recipes