Are you searching for the most delectable and easy to prepare homemade pasta recipes? Impress your friends this season with all these delightful homemade pasta recipes! Want more great recipe tips? Check out all of our awesome posts at HomemadeRecipes.com!
Promise me that your stomach won't gurgle while browsing these mouth watering Pasta recipes that you can prepare in your own kingdom – your kitchen.
15 Homemade Pasta Recipes
Here are mouthwatering yet simple pasta recipes that you can make at the comfort of your own kitchen.
1. Homemade pasta by hand
Have you been day-dreaming of the perfect 'pastalicious' experience? Get your fork and tummy pasta-ready as this recipe will surely satisfy your craving for this ultimate comfort food.
2. Whole wheat pasta
via allrecipes.com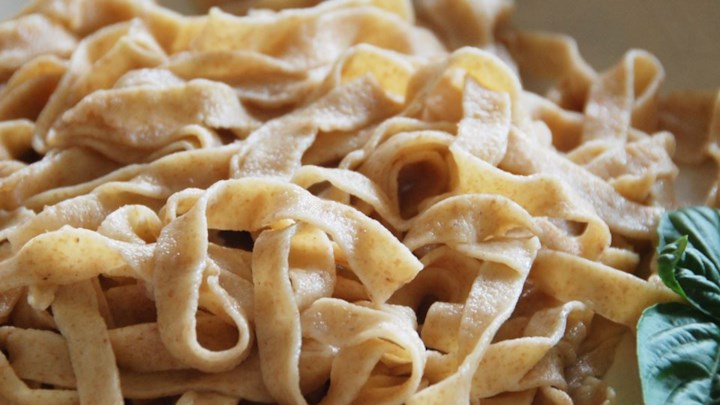 Who says healthy and sexy needs to be a culinary suicide? This whole-wheat pasta recipe will definitely prove you wrong!
 3. Eggless pasta
via allrecipes.com
There is absolutely no need to crack those good old golden eggs once you experience the sinless delight brought to you by none other than the eggless pasta recipe.
4. Unique spinach noodles
via allrecipes.com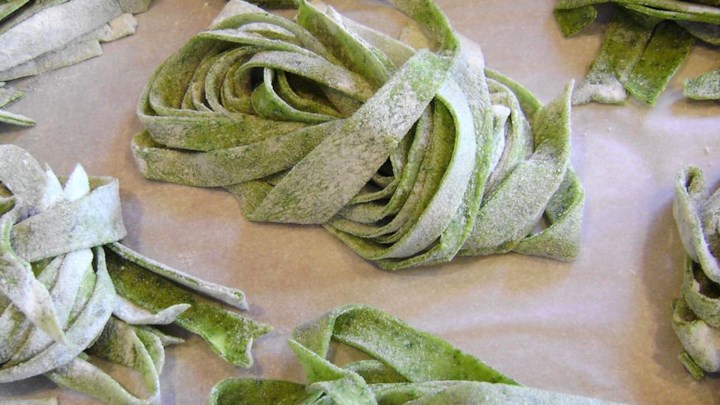 There is no need for Popeye's strength and agility once you get your hands on this spinach noodle recipe. Indeed, healthy has never been this yummy!
5. Basic fresh pasta
via taste.com.au

Nothing can ever substitute basic, home-made pasta goodness! This yummy recipe will leave you screaming out for more… and MORE!
 6. Homemade pasta dough
Color your pasta with hues of love and affection through these simple and healthy tips and tricks that can make those al dente strips look absolutely mesmerizing.
 7. All-purpose pasta dough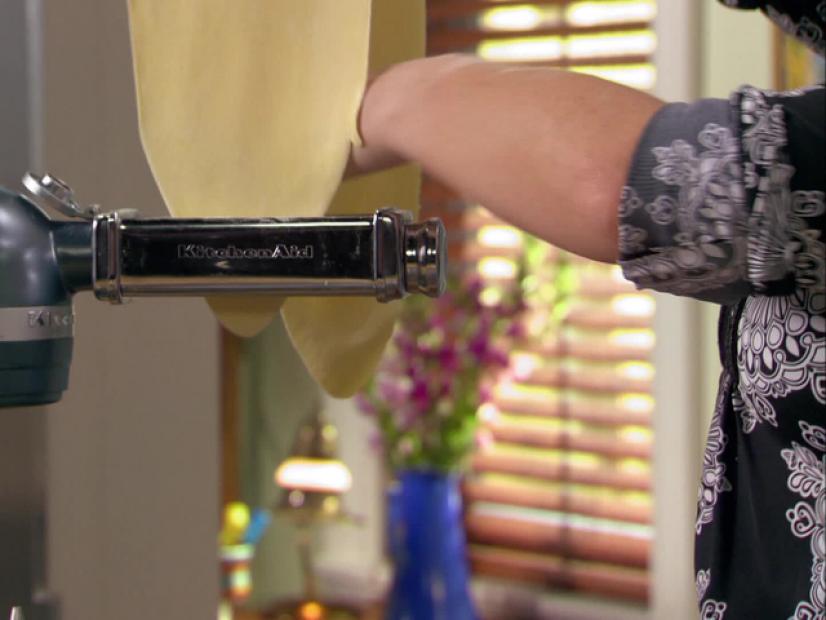 Looking for a unique and easy-to-do pasta recipe? Chef Anne's All-Purpose Pasta Dough Recipe will surely serve you a bowl of pasta-filled yumminess and delight.
8. Fresh pasta dough
Smell and feel that aromatic and irresistible pasta goodness in the comforts of your home with this fresh pasta dough recipe.
9. Fresh egg pasta
via jamieoliver.com
You haven't tasted the best pasta in town yet until you try out Chef Jamie Oliver's basic fresh egg pasta. Fill that tummy with 'pastalicious' goodness through this simple and easy-to-create recipe.
10. Making fresh pasta
Give that tummy some hugging and loving with this authentic Italian fresh pasta recipe. Indeed, Italian pasta has never been this seductively yummy.
11. How to make fresh pasta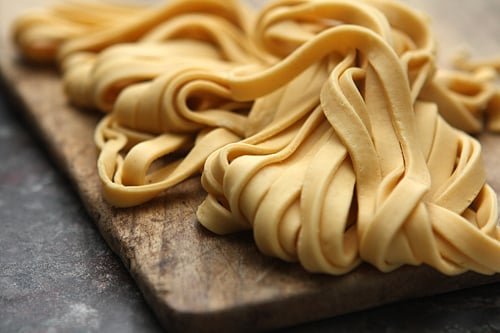 Get those hands ready for kneading as this home-made pasta will make your fork relentlessly swirl in delight. You absolutely got to love a pasta recipe like this!
12. Fresh tomato, sausage and pecorino pasta
via myrecipes.com
This sensational pasta recipe will keep you coming back for more. The freshness of the tomato, sausage and pecorino will surely make your tummy howl in excitement!
13. Mediterranean Orzo Salad with Feta Vinaigrette
via cookinglight.com
Savor the Mediterranean culinary goodness through this one-of-a-kind Orzo Salad and Feta Vinaigrette pasta experience.
14. Creamy, Light Macaroni and Cheese
via cookinglight.com
Who would dare say no to mac and cheese? This creamy and yummy recipe will make you feel like you're in a culinary paradise.
 15. Baked Ziti and Summer Veggies
via cookinglight.com
Stay fit without having the need to ditch good home-cooked meals through the Baked Ziti and Summer Veggies. This pasta recipe will absolutely keep your tummy happy while throwing all weight gain blues at bay.
That's all folks. Did you enjoy our list of different delectable pasta recipes? Let us know in the comments section below what you thought of our pasta list. Do you have a favorite homemade pasta recipe that's been in your family for ages? Share it with us and we'll give it a shot. We love making quick and easy recipes that you can make right from the comfort of your home. Hence the reason we started Homemade Recipes.com We want to share our love of cooking with the you! We need your help in creating a community of foodies where you can come and share your recipes and expect the best homemade food prepared by our team of expert chefs and food connoisseurs. Do you want to write for Homemade Recipes? Shoot us an e mail and make sure to stay in touch on Facebook, Twitter, and Pinterest!
Click here to Follow Homemade Recipes on Pinterest