Get cozy this winter season by getting yourself a bowl of any of these delectable Italian soup recipes. You can cook and serve these soups in a snap!
People take advantage of the cold weather to wear their warm and stylish winter outfits. But as the temps continue to drop, sometimes, even the thickest sweater isn't enough. Whipping up a nourishing soup is what you need to withstand the cold evenings. Instead of heading to the Olive Garden to order their famous Zuppa Toscana, why not just check your pantry and clear out your fridge to cook a delicious homemade soup? I have here a beautiful collection of Italian soup recipes to get you started. Now you don't have to worry getting frosty during the cold weather!
Italian Soup Recipes To Keep You Toasty!
If you love soup like me, regardless of the weather, then you must be googling recipes every now and then. I wonder what your preferences are. But if you're going to ask me, I prefer rich and creamy soup with lots of veggies in it. Hmm! I can already smell it! I mentioned before that my mom isn't exactly at home in the kitchen, but she does have this one great recipe during the winter season: Her signature potato soup! And honestly, her soup is really impressive. I will never get tired of gobbling up that soup all year round. But even though I adore my mom's classic soup, I still want more soup recipes to feed my cravings. These Italian soup recipes fit the bill!
1. Italian Sausage Orzo Soup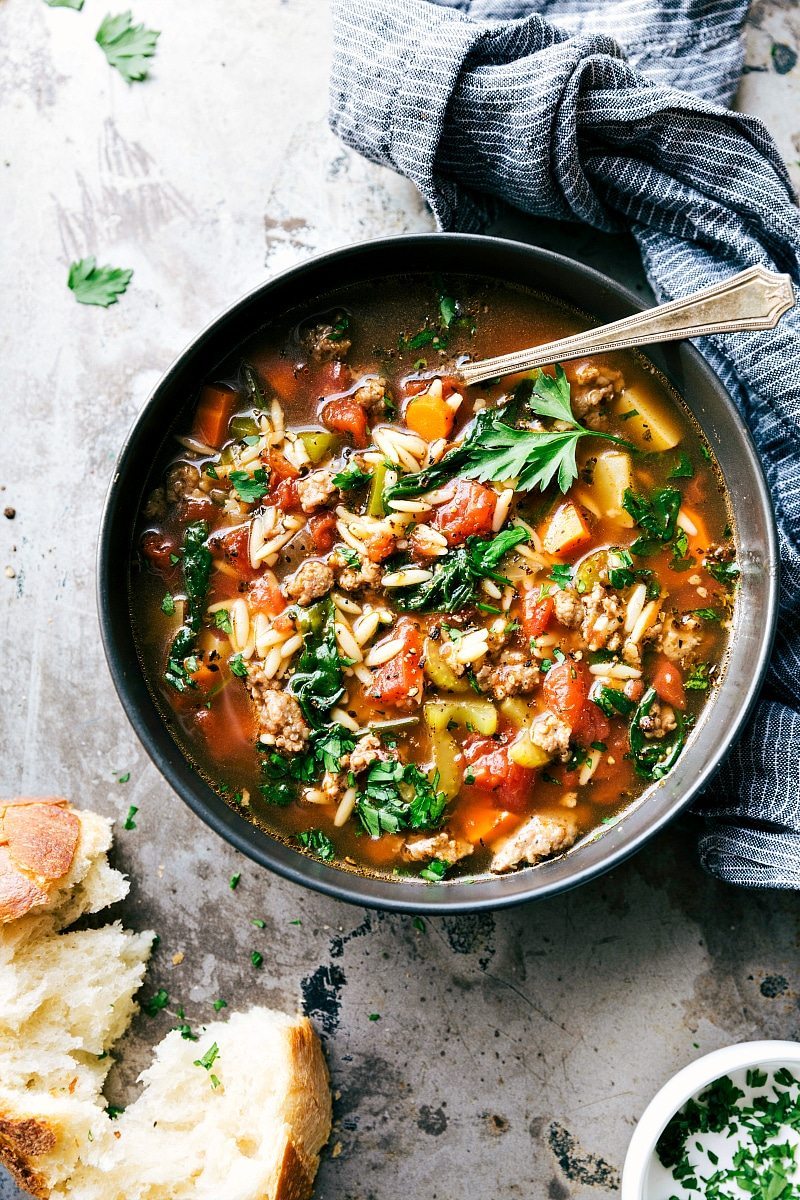 This Italian sausage orzo soup makes for a filling family supper. Who doesn't want this soup when it's this good–packed with orzo pasta, lots of veggies, and spicy Italian sausage?
2. Italian Turkey Soup
Italian Turkey Soup–a great way to use up leftover turkey! It's flavorful and creamy, so the kids will surely enjoy their meal on a chilly evening.
3. Italian Tortellini Soup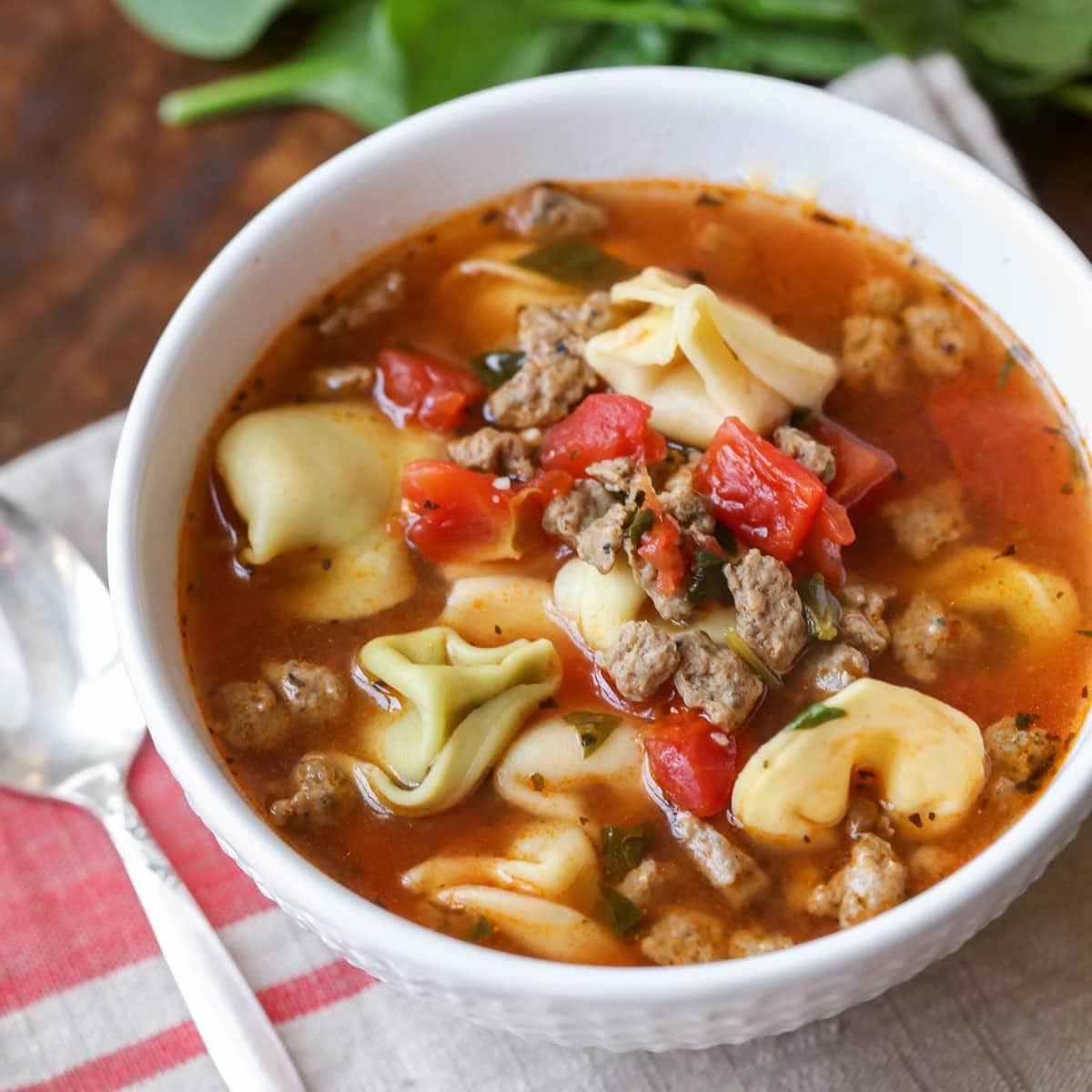 If you love the texture of tortellini pasta, then this soup recipe is for you! It's a healthy Italian soup filled with sausage crumbles, tomatoes, basil, spinach, and cheese. You can also sneak in some extra veggies like carrots and zucchini.
🎄⛄❄️ Keep yourself warm and tropical this #Christmas evening with a Holiday Fruit Soup recipe! #FinallyFriday
👉https://t.co/vL0I7Clb5Z pic.twitter.com/dW4Lq3GDAw

— Homemade Recipes (@BestHomeRecipes) December 24, 2016
4. Pasta e Fagioli
If Ditalini pasta isn't available in your area, cut vermicelli into small pieces and use them in this comforting Pasta e Fagioli. This recipe requires just the right amount of tomato, which makes it a lighter version of typical pasta e fagioli, but it's just as good!
5. Lasagna Soup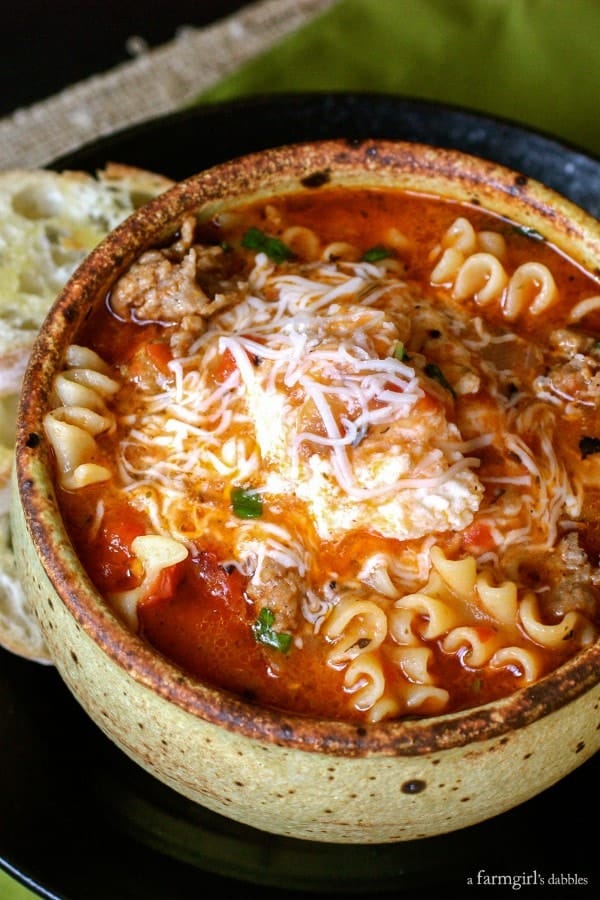 Have you heard of lasagna soup before? I tried it before and it is the bomb! It's your favorite lasagna dish, but even tastier and way more comforting. And the cheese and sauce situation is truly insane!
6. Italian Wedding Soup
A homemade version of Italian wedding soup is actually miles better than store-bought. It's so satisfying! And now that you have this awesome recipe, you should cook some for your family.
7. Creamy Basil Parmesan Italian Soup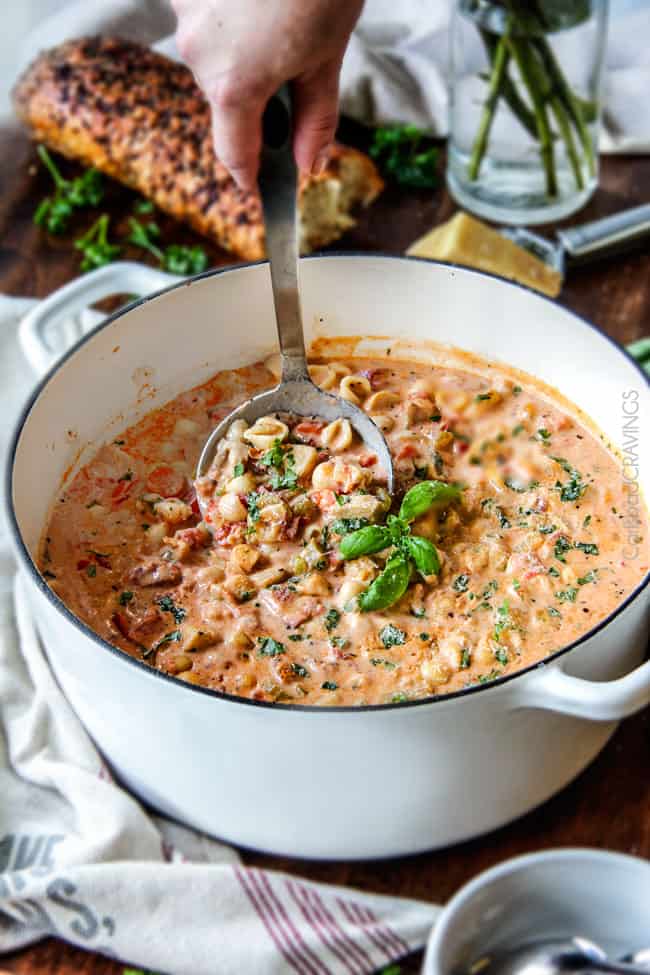 Cheese lovers rejoice! Now you can also savor the goodness of your favorite concoction in a warming soup and not in a sandwich alone. They say everything tastes better with cheese and this hearty basil parmesan Italian soup is proof!
8. Italian Vegetable Soup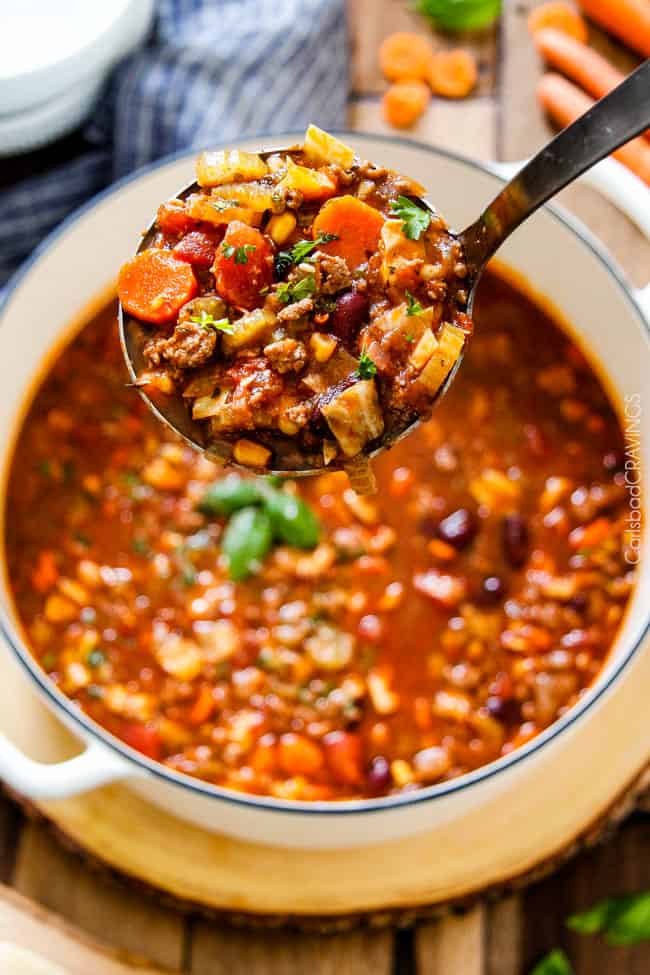 A delicious and simple Italian soup with plenty of veggies and ground beef. This vegetable soup recipe is the best way to clear out your fridge!
9. Cheesy Italian Sausage Potato Chowder
Prepare yourself for this super rich, creamy, and cheesy Italian sausage potato chowder. It's a lip-smacking soup that's such a breeze to make, it's perfect for a quick and light dinner.
10. Italian Lentil Soup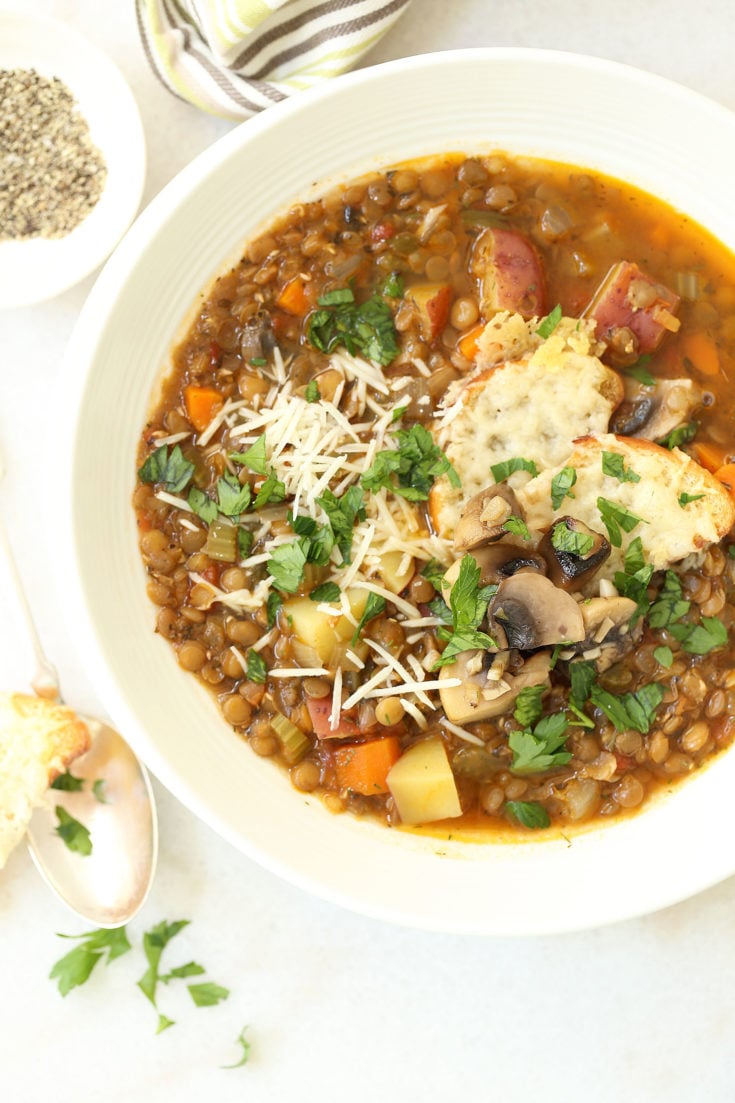 As I was hankering for a comforting and filling soup I bumped into this recipe, so I'm sure to include this on my list. This looks like a delicious way to use up those lentils I have in my pantry! This will quickly become a family favorite in our house!
11. Meatballs Italian Soup
Meaty soup doesn't get any easier than this Italian soup dish. It's a very simple recipe will be ready on the table in as fast as 30 minutes!
12. Italian Turkey Burger Soup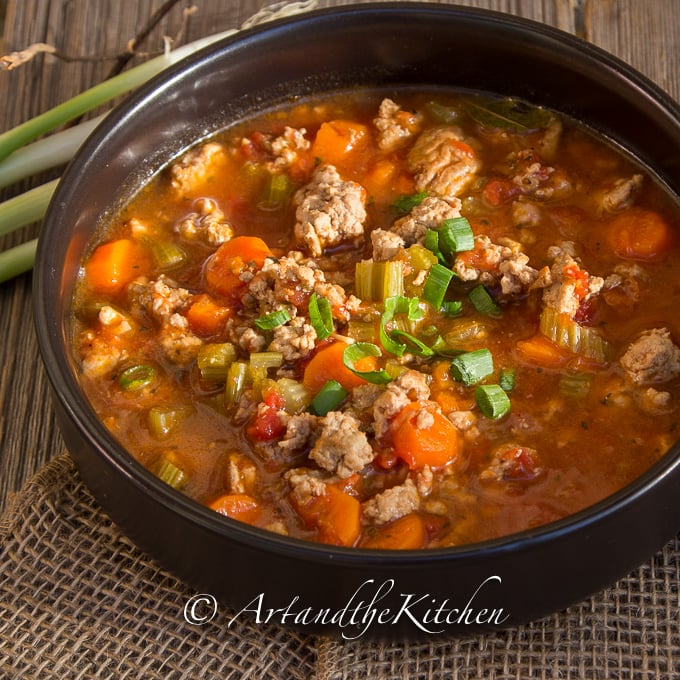 Lean ground turkey made this hearty Italian turkey burger soup lighter and healthier. It's a great source of warmth and comfort any time of day during the cold weather.
13. Slow Cooker Zuppa Toscana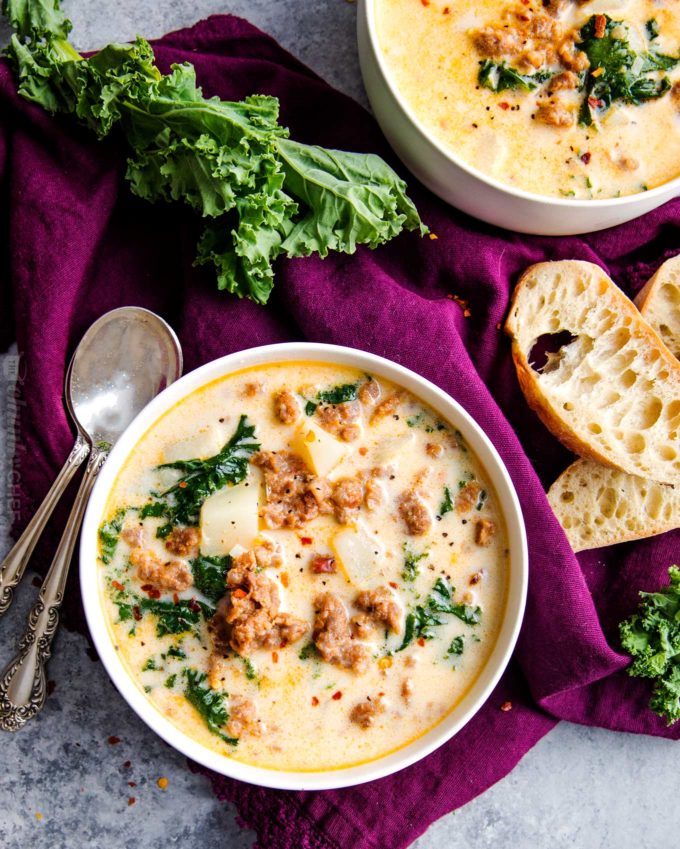 If you haven't tried Zuppa Toscana before and now you want a meal to keep you warm and cozy, this foolproof recipe is the best way to get you started. You won't regret it!
14. Creamy Italian Chicken Tomato Soup
Get yourself a bowl of this easy-to-make Italian Chicken Tomato Soup–a delicious and comforting bowl of soup that's perfect for wintry nights!
15. Italian Orzo Tomato Spinach Soup
Beat chilly nights with a warm bowl of this nutritious Italian orzo tomato spinach soup. All the goodness of tomato and fiber-rich spinach in one easy and hearty Italian soup recipe.
16. Tuscan White Bean Soup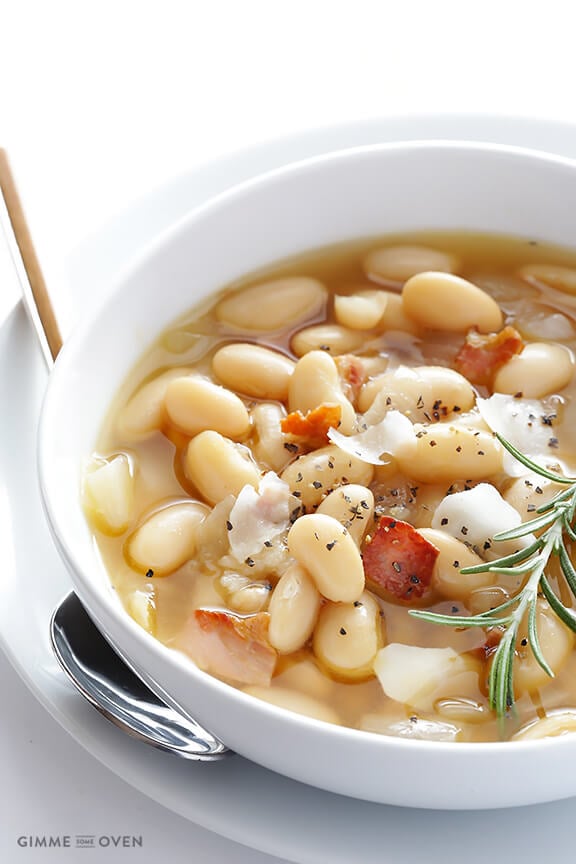 An Italian soup that looks so delicate and pleasing! When your family asks for a soup dish, don't forget about this Tuscan white bean soup. It's the best light soup to sip especially when the weather gets cooler.
17. Italian Beef Stew
If you love a warm bowl of soup like me, you won't hesitate to concoct a pot of this scrumptious Italian beef stew for you and the whole family. It's filling enough for lunch and comforting enough for cold nights.
Watch this video from The Domestic Geek for more delectable and easy soup recipes:

I know these comforting soups will have you curled up on the couch with a warm cup in no time. They are the ideal meal when the weather gets cooler. These Italian soup recipes are a great collection to keep. They're all hearty enough to serve for lunch but soothing enough to have for dinner, too. I hope you like these Italian soup recipes. Try them at home and make sure to whip up enough so everyone will enjoy!
What do you think of these Italian soup recipes? Which recipes are you planning to grab? Read these Top 10 Winter Comfort Foods You Can Try At Home. Share your experience with us in the comments section below.
Don't forget to keep in touch, foodies!
Sign up for our newsletter here!
Also, make sure to follow us on social media too: